If you purchase an independently reviewed product or service through a link on our website, we may receive an affiliate commission.
You probably don't remember what it was like to go through, but your parents certainly will remember your time. Potty training can be a stressful saga for both the parents and the children, as many kids don't want to use the grown up toilet. Learning to use it can be a challenge and there are bound to be many accidents along the way. While it may take a long time to convince your child to start trying, there are items you can use to make them more comfortable. A potty training seat is one of them. Using the method of having them want to be like adults is made easier when you have a potty training seat. This can transition the adult toilet into something they can use. Having a potty training seat or a child's toilet can make the transition simpler. If your child is getting ready to go through this stage of his or her life, you best be prepared. Below, we've highlighted our favorite potty training seats to make the transition smooth. Let's take a look.
Best Non-Slip Potty Training Seat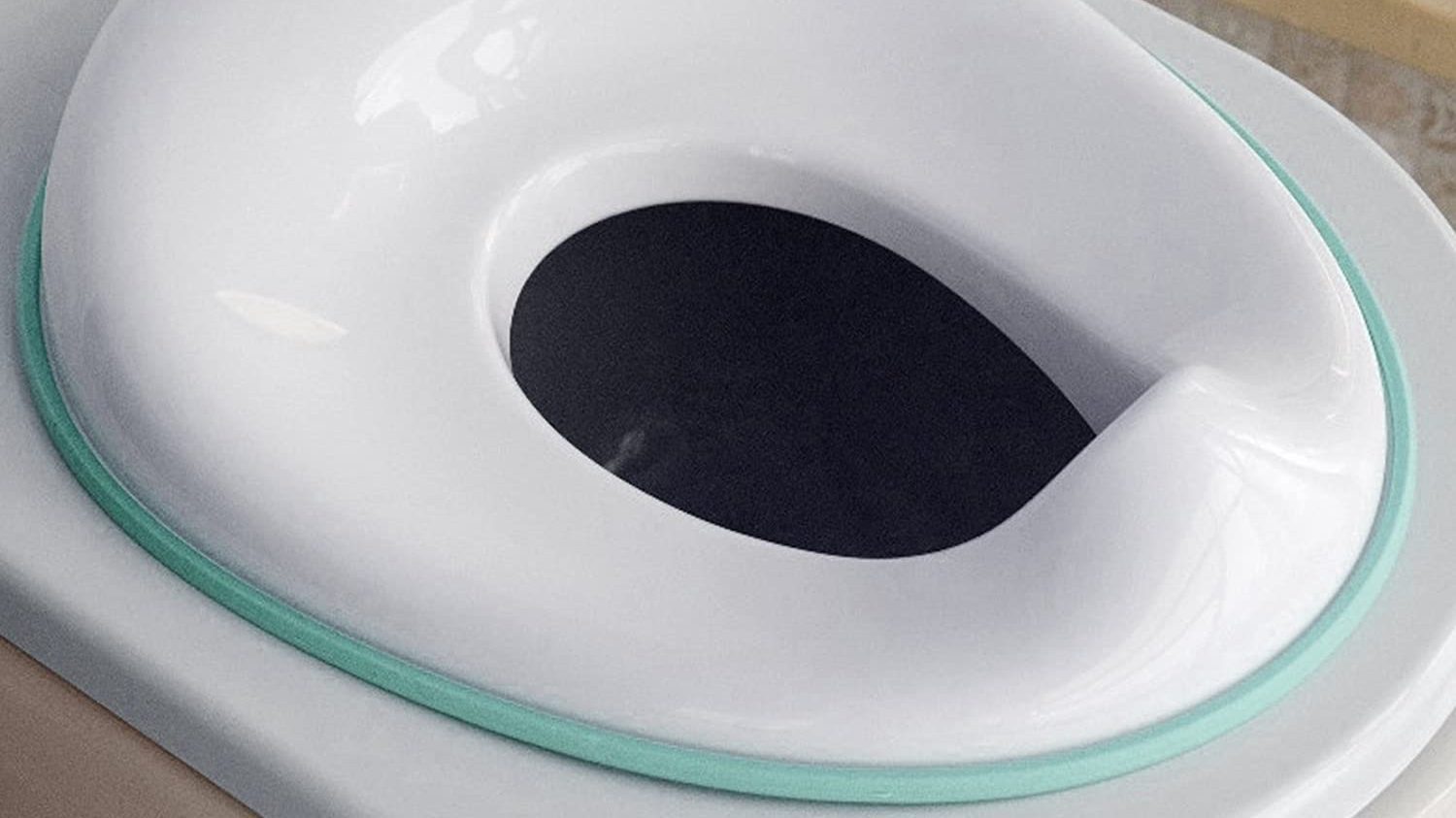 One of the last things you want to have happen is your child slide when they sit down on a toilet seat because that will likely frighten them and inhibit their progress. With the Jool Baby Products Potty Training Seat for Boys and Girls, that won't be a problem. This fits most standard toilets and it will sit securely. This has a specially designed splash guard that prevents urine from spilling out of the toilet and onto the bathroom floor. This is made from non-slip material, allowing your child to gain confidence when using the toilet. It's lightweight, so your child can place it on the toilet themselves. It can even be brought with you whenever you're traveling. It's extremely easy to clean and stow.
Potty Training Seat for Boys And Girls, Fits Round & Oval Toilets, Non-Slip with Splash Guard,…
Price:
$14.95
Available from Amazon, BGR may receive a commission
Best Potty Training Toilet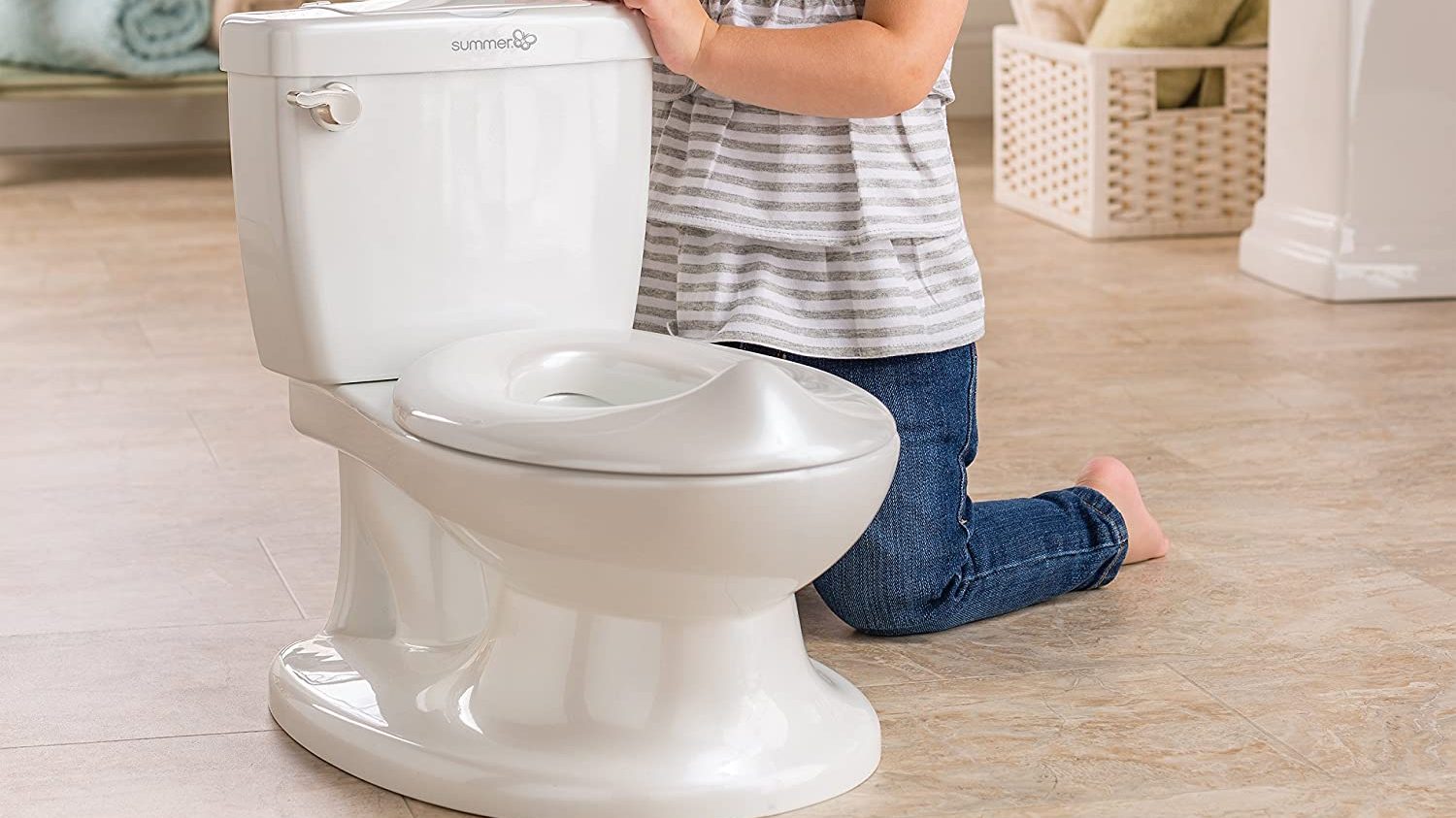 Giving your child their own toilet can be an easier way to transition them into using an adult one. The Summer My Size Potty is a realistic looking toilet that will have them ready to go in no time. It's easy to empty and clean, as it includes a flip-up lid and a removable bowl. The handle makes a real flushing sound that can be seen as a reward for a job well done. There is a built-in wipe compartment to promote healthy habits and makes potty training mess-free. This is meant for children 18 months and up and it has a weight limit of 50 pounds. The seating area is 9.5″ x 11.25″ with an interior seat opening of 4.5″ x 6.25″.
Summer Infant My Size Potty, White - Realistic Potty Training Toilet Looks and Feels Like an Ad…
List Price:
$37.99
Price:
$26.48
You Save:
$11.51 (30%)
Available from Amazon, BGR may receive a commission
Best Potty Training Seat to Climb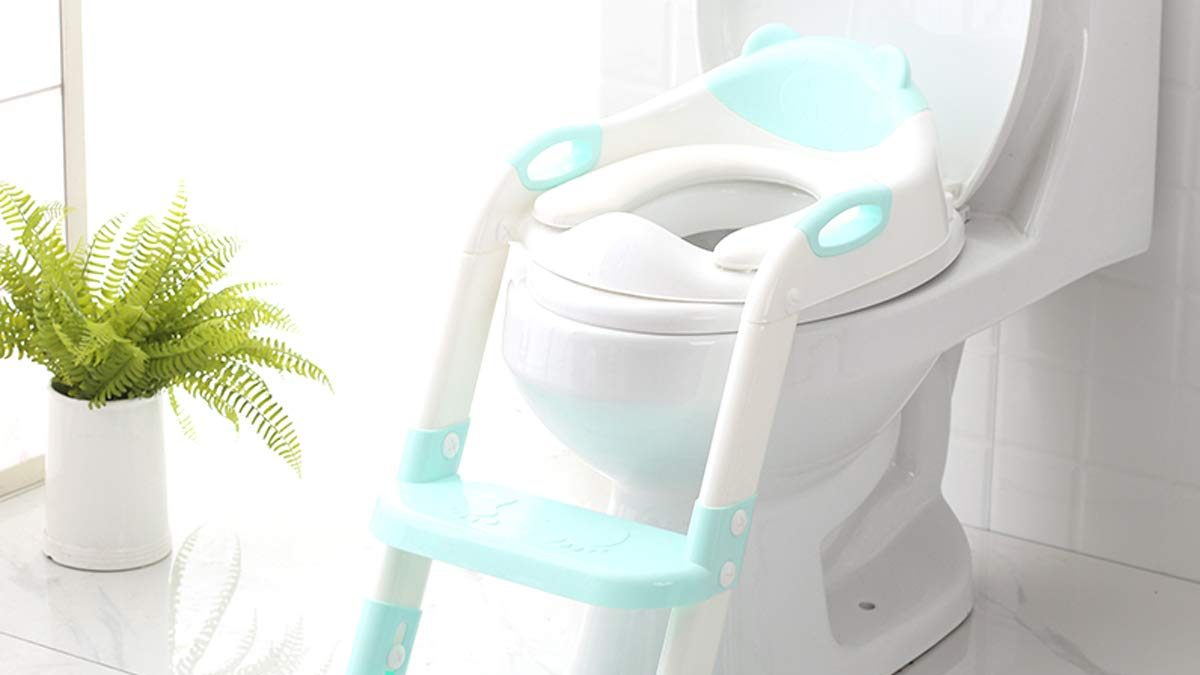 Getting up to the toilet can be one of the most difficult things about potty training for a child. By using the SKYROKU Potty Training Seat with Step Stool Ladder, it's easier to reach the toilet. This is CPC-certified and it has passed many child safety tests. This is designed to be adjustable for different heights and the seat itself protects the spine. It will help avoid any splashing of urine and it is foldable and easy to store. It's made of PP material and can hold up to 165 pounds. You can choose between a pink or blue option and the pads are anti-slip, so it's safe for any child to use.
Potty Training Seat with Step Stool Ladder,SKYROKU Potty Training Toilet for Kids Boys Girls To…
List Price:
$39.99
Price:
$35.99
You Save:
$4.00 (10%)
Available from Amazon, BGR may receive a commission
Best Potty Training Seat for Growing Kids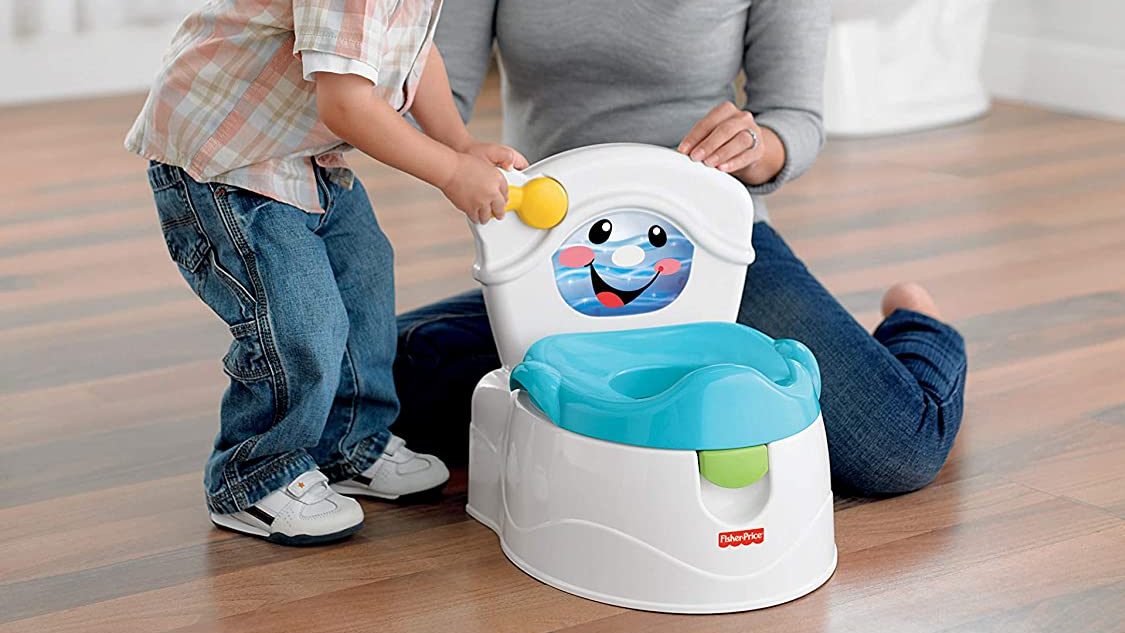 Being able to transition from the child's toilet to the big toilet is a big step and the Fisher-Price Learn-to-Flush Potty can grow with them. This is an easy-to-use potty training toilet that can be used on a regular toilet as well. When it is flushed, it makes a twirling water action noise as well as rewarding potty sounds. The potty ring is removable and can be brought to to the larger toilet, but it is not recommended to be used with padded toilet seats. The handles on the toilet ring make children feel more secure. It requires three AA batteries.
Price:
Available from Amazon, BGR may receive a commission
Best Pattern Variety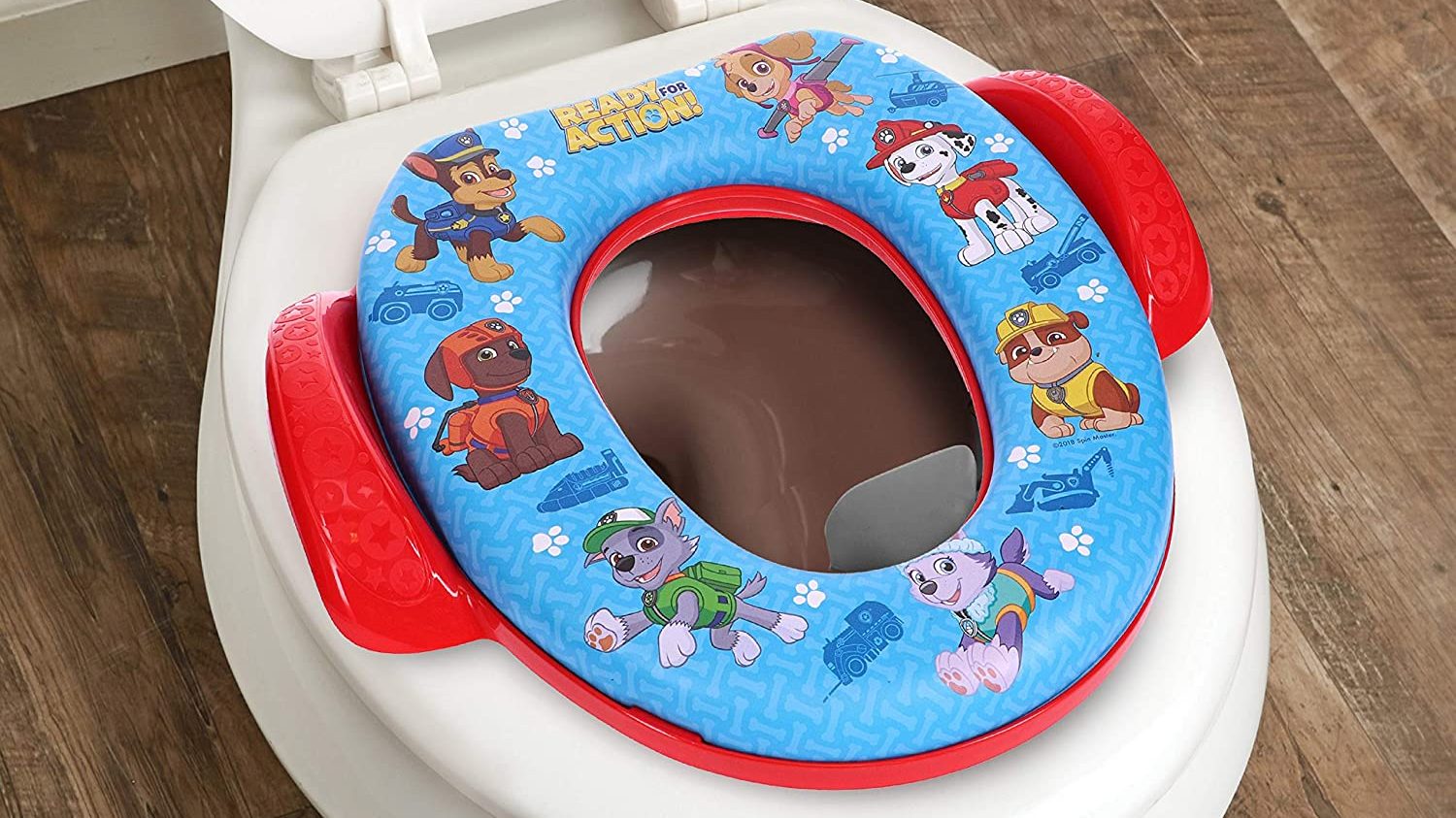 There are so many of your child's favorite characters that can join them when you choose a seat like the Nickelodeon Paw Patrol "Rescue Pups" Soft Potty Seat. There are 16 patterns, such as Mickey Mouse All Star, Disney Princesses, Peppa Pig and more. There are easy grip handles that provide extra stability and security for your child. These fit securely on most standard and elongated seats. The potty hook is not included.
Nickelodeon Paw Patrol "Rescue Vehicles" Soft Potty Seat
Price:
$19.78
Available from Amazon, BGR may receive a commission