If you purchase an independently reviewed product or service through a link on our website, we may receive an affiliate commission.
Arguably one of the most revolutionary gaming innovations over the past 10 years has been the introduction of the Nintendo Switch. A gaming system that can be used as both a handheld unit as well as console to hook up to your television changed the way we play video games. But with that amazing flexibility also comes some logistical concepts that have to be addressed. What if you're using your Nintendo Switch as a handheld and you don't have your docking station to charge it in? If you don't want to have to bring your station with you when you're traveling, you should opt for a charger that works with your Nintendo Switch. This gives you even more ways to play on the go, as you won't have to worry about it dying while you're in the middle of a game. We've found three of the best chargers for your Nintendo Switch to always keep you in the game. Let's take a look.
Best Charger for Any Nintendo Switch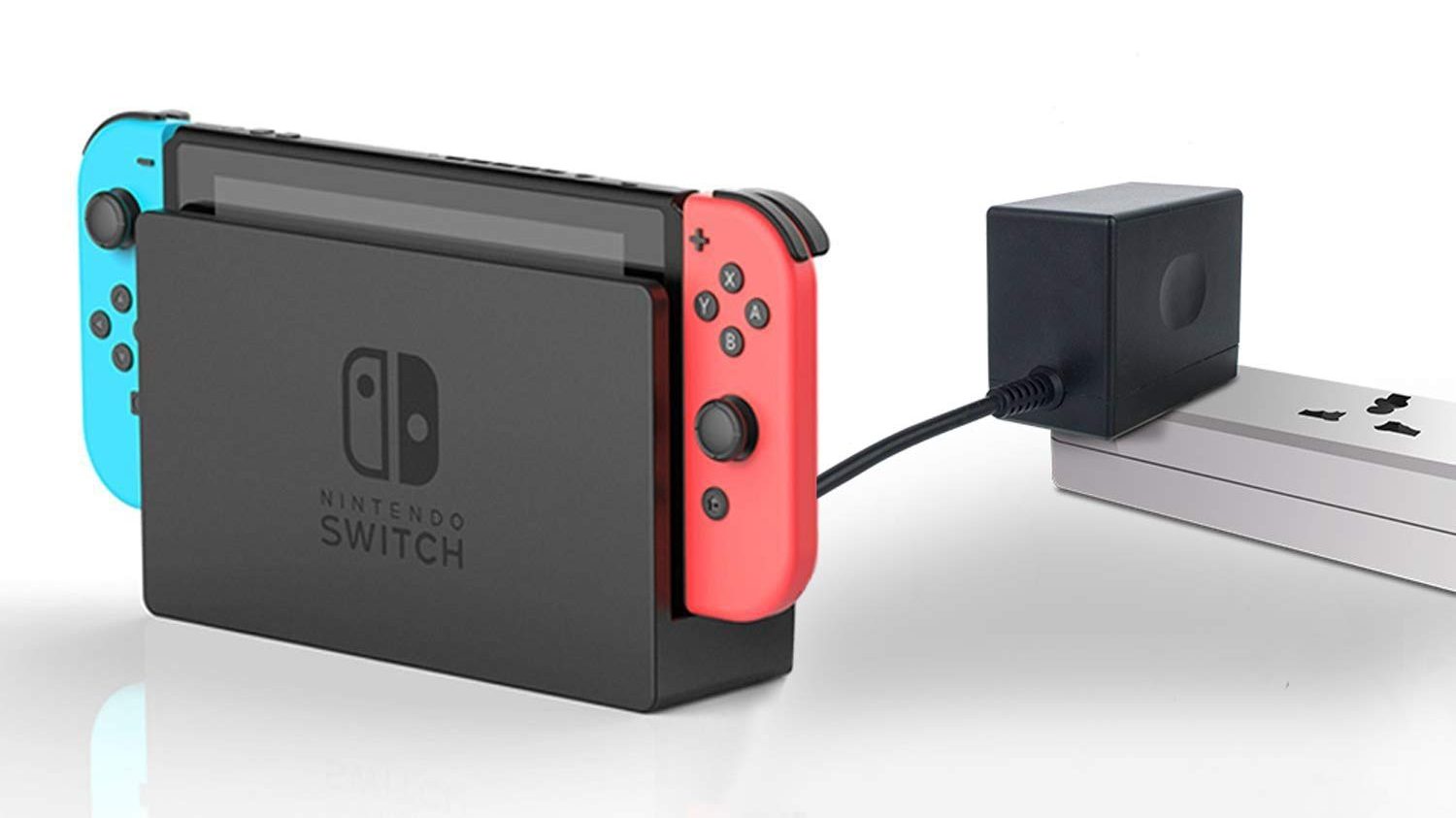 Whether you have a Switch or a Switch Lite, you'll be able to charge it using the AC Adapter Charger for Nintendo Switch by YCCTEAM. This is extremely simple to use, as it is compatible with the Switch, Switch Lite and Switch Pro controllers. This will power your Nintendo Switch system from any 100 to 240 volt outlet. The power cord is five feet long, giving you more versatility and it makes for a great replacement or backup charger. You'll get high speed charging for three hours and you can charge it while you're powering it in dock mode or handheld mode. This supports TV mode, so you can use plug the dock into this to charge it. This is lightweight and will easily fit in your bag to travel. It has CE/FCC/ROHS certificates, as it has been rigorously tested. It has short circuit protection as well as over current, surge, and overload protection. Whether you just need a second charger or you lost your first one, this can provide you with hours of gaming entertainment.
AC Adapter Charger, YCCTEAM Charger AC Adapter Power Supply 15V 2.6A Fast Charging Kit Compatib…
List Price:
$19.99
Price:
$15.51
You Save:
$4.48 (22%)
Available from Amazon, BGR may receive a commission
Most Durable Nintendo Switch Charger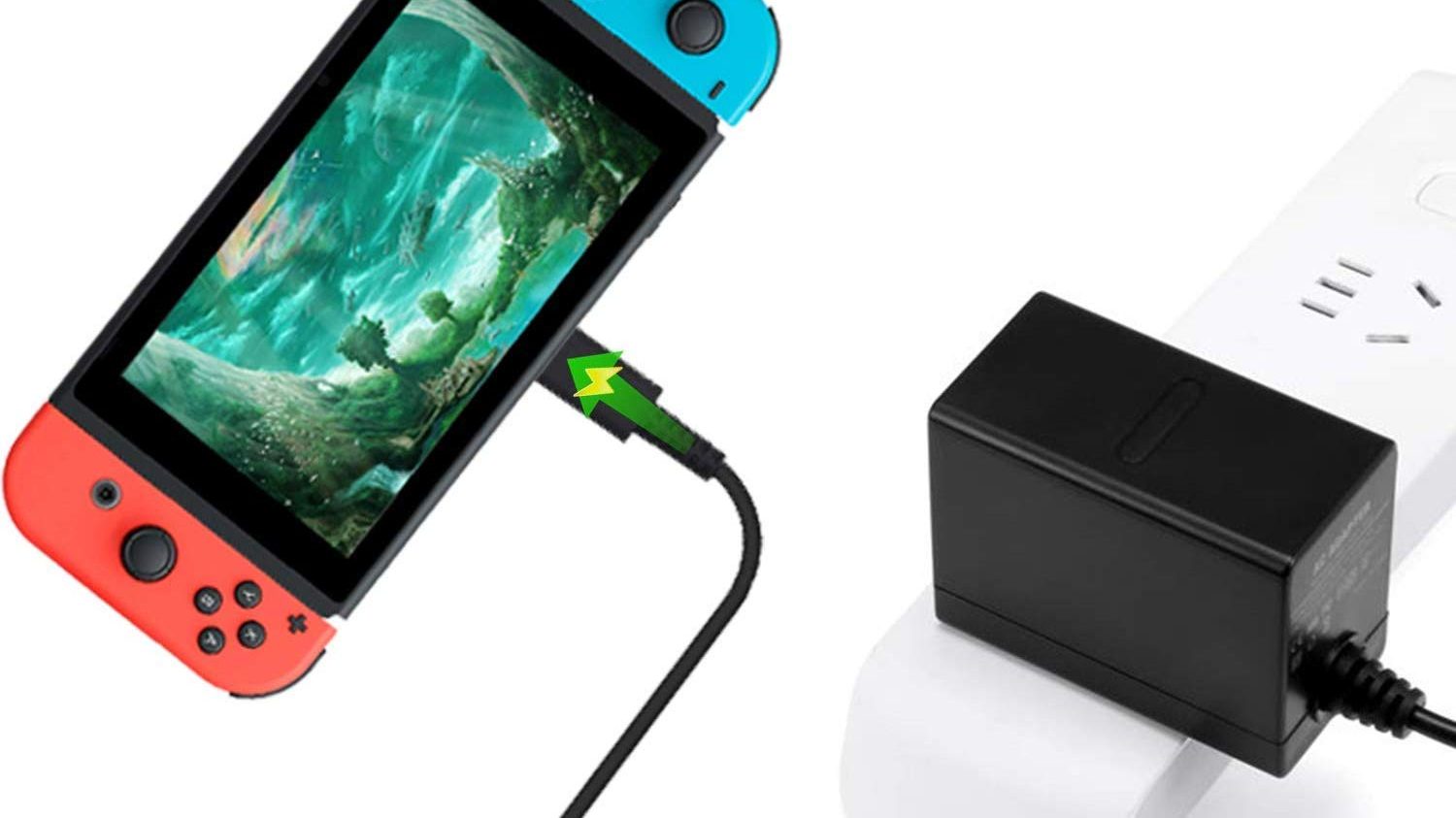 One of the biggest pains when it comes to using cords to charger your electronics is that the fragile plug can fray and break easily. But you won't have to worry about then when you purchase the pdobq Switch Charger for Nintendo Switch. This ensure a longer lifespan for your cord, as it has been tested to last for over 5,000 bends of the cord. This works for both the Switch and the Switch Lite to save you more time when it comes to losing out because of a powerless device. This will fully charge your Switch in three hours and is equipped with a 56kΩ pull-up resistor and 22 wire core. It takes between 100 and 240 volts of input to output 5V 1.5A/15V 2.6A in charging. This provides protection against short circuiting, over-voltage, and over heating. This comes with a certified PD IC chip which supports TV mode. It is perfect for traveling with, as it is lightweight and portable. This is safe and reliable with reversible connectors. The cord itself measures just shy of five feet long.
Charger for Nintendo Switch and Switch Lite and Switch OLED, Support Nintendo Switch TV Dock Mo…
Price:
$16.99
Available from Amazon, BGR may receive a commission
Best USB Nintendo Switch Charger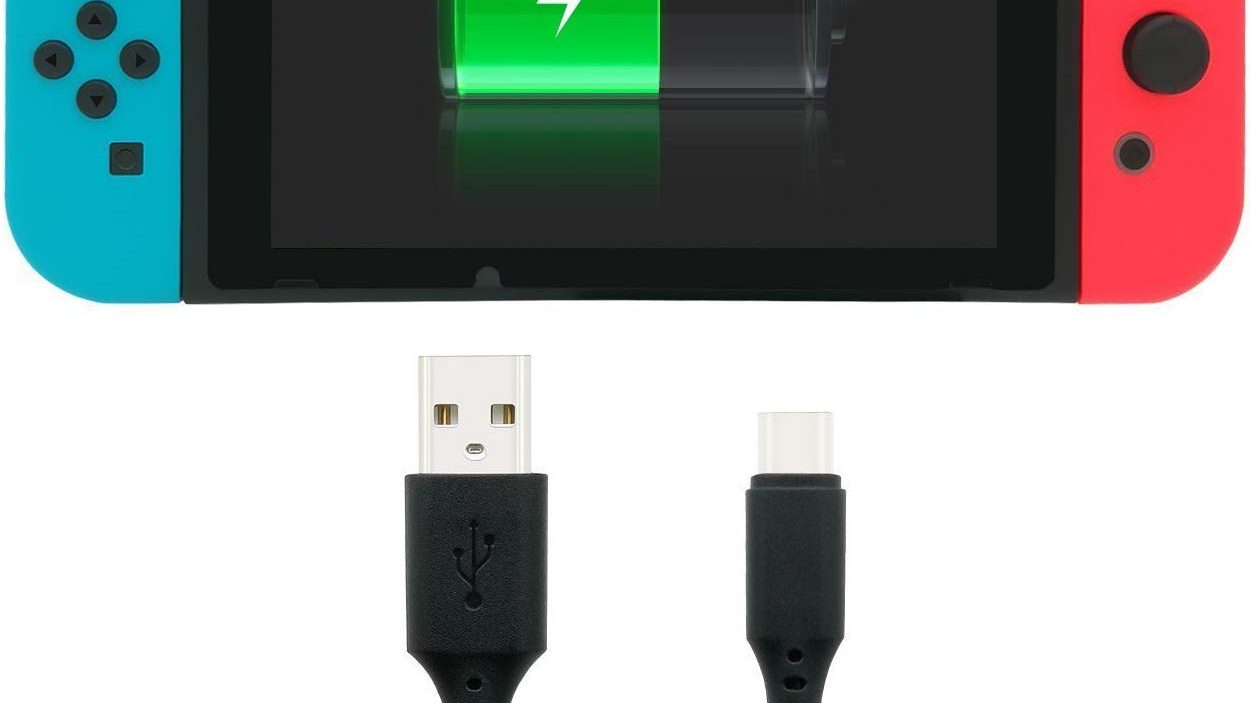 If you don't want to carry around an AC adapter with you everywhere you go, you can settle on the FYOUNG Charging Cable for Nintendo Switch and Switch Lite. This is an upgraded version of a USB-A to USB-C 3.0 charging cable that allows you to plug your Nintendo Switch into a USB-A wall or car charger. You'll be able to achieve safe and reliable charging and this can be used for data transfer as well. This is extremely sturdy and fits the Switch very well. The cable itself is robust and won't tangle, as it's made from a reliable material that won't coil. It also reduces the chances that it will split or break during your time using it. It can fully charge your Switch in three hours and allows you to continue playing with your device while you charge it. This will even charge while you're playing. The cable itself is 9.8 feet long, providing you with plenty of length. It is suggested that, for the best possible results, you plug this into a wall charger.
Charging Cable for Nintendo Switch/Switch Lite/Switch OLED, Charger for Nintendo Switch and Swi…
List Price:
$10.99
Price:
$9.99
You Save:
$1.00 (9%)
Available from Amazon, BGR may receive a commission