If you purchase an independently reviewed product or service through a link on our website, we may receive an affiliate commission.
Before you get blasted with a winter storm or endure an unbelievably windy day that could send power lines in your area crashing down, you need to be prepared. Living without power can be an absolute nightmare, especially if it's for a prolonged period of time. But if you have a portable generator, you'll be able to get all of your important devices up and running even while the rest of the power is down around you. No longer will you have to worry about throwing away everything in your fridge or being without your phone or laptop for a long time. For accidental power outages, having a portable generator can get you through those tough times and keep you and your family safer. We've highlighted some of the best options on the market to make sure you're prepared for the next storm.
This portable generator has the power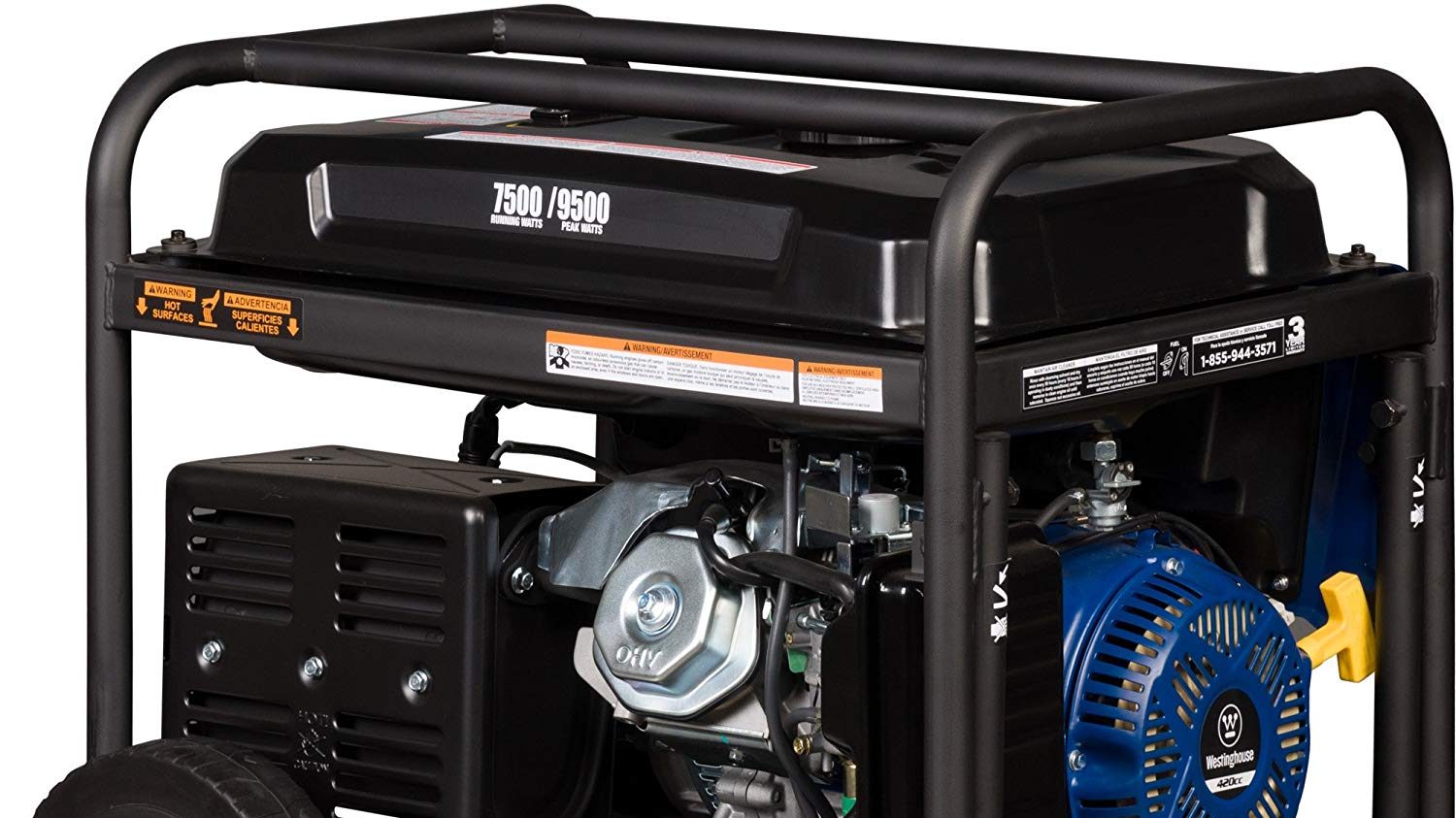 Boasting the ability to run for 16 hours, the Westinghouse WGen7500 Portable Generator has remote electric start capabilities. This generator will consistently run at 7500 Watts with performance levels of 9500 Watts available. There's a one touch, push button start that makes starting this a breeze. The fuel tank will hold 6.6 gallons and something we loved about this model is the fuel gauge on the side that shows you exactly how much gas is left in it. It features two Ground Fault Circuit Interrupters, a 5-20R 120V Household Duplex Receptacle and one L14-30R 120/240V twist-lock receptacle. There are four outlets, all of which have rubber covers to keep them easy to use and safe from any elements. Each one of these comes with oil and an oil funnel, as well as a tool kit and a user's manual. Keeping you powered up for so long requires a strong engine, and the WGen7500 has a 420 cc Westinghouse 4-Stroke OHV engine with a long-lasting, cast iron sleeve, automatic low oil shutdown and a digital hour meter. It's EPA, CARB and CSA compliant and is backed by a three-year warranty. Plus, it's on wheels to make moving it around to where you need it super easy.
Key Features:
One touch, push button start
Two Ground Fault Circuit Interrupters
4-Stroke OHV engine
Westinghouse Outdoor Power Equipment WGen7500 Portable Generator with Remote Electric Start 750…
Price:
$849.00
Available from Amazon, BGR may receive a commission
You won't hear this portable generator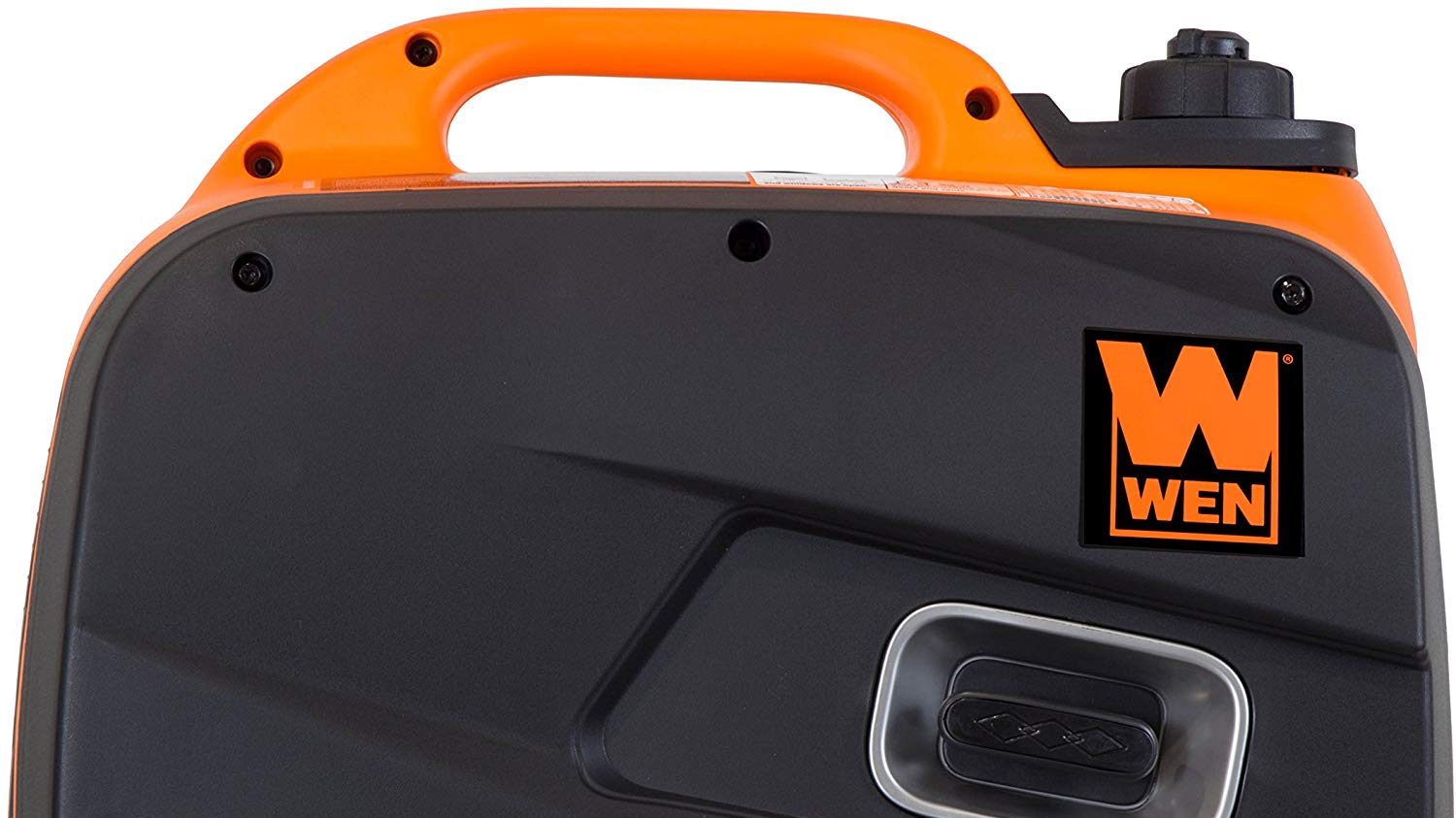 If you've ever come in contact with a generator, you know how loud they can be. Making it sound like you're walking through a yard full of lawn mowers is not anybody's idea of calm through a storm. Luckily, there's the WEN 56200i Super Quiet 2000-Watt Portable Inverter Generator. This generator features noise levels that are similar to a regular conversation rather than a machine churning. This is the perfect generator when it comes to taking RV trips as it won't bother any neighbors who are also camping and will let you enjoy nature sounds. This can also be used at tailgates, construction sites, or even for computers. There are three different ports, which we found a huge bonus, since you can charge a three-prong device at the 120V receptacle, a two-prong device at the 12V DC receptacle, as well as something with the 5V USB slot all at the same time. It is all powered by an EPA III and CARB compliant 79.7 cc 4-Stroke OHV engine that can surge to 2000 Watts and give you 1600 rated Watts. You'll be able to power all of your handheld electronics with this without a problem.
Key Features:
Three different ports
Perfect for taking RV trips
Noise levels similar to regular conversations
WEN 56200i 2000-Watt Gas Powered Portable Inverter Generator, CARB Compliant
List Price:
$699.99
Price:
$414.14
You Save:
$285.85 (41%)
Available from Amazon, BGR may receive a commission
Bring it with you to the campground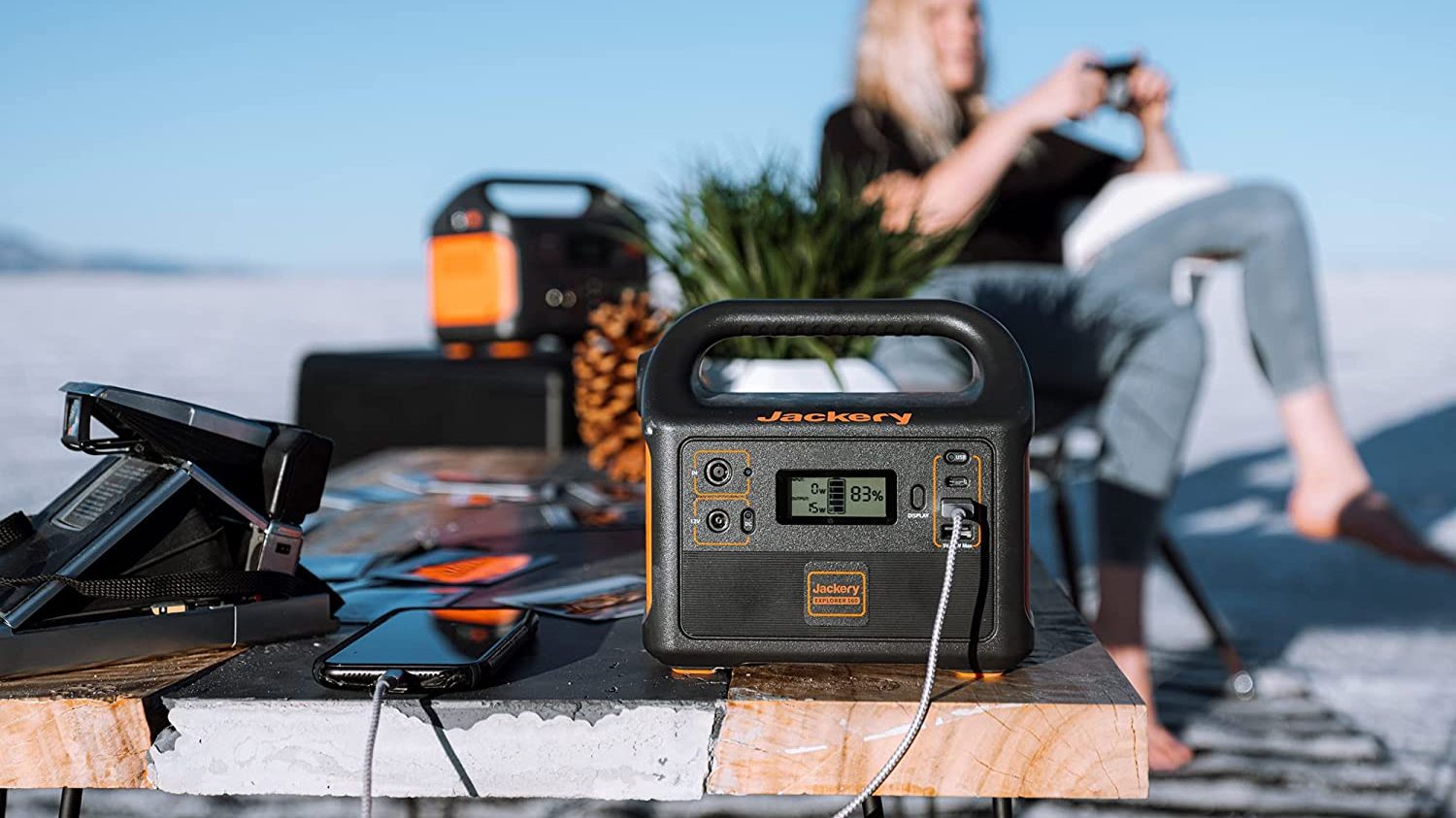 For those times where you only need some power on reserve for nighttime, the Jackery Portable Power Station Explorer is a great option. This is incredibly compact and simple to use, as you're able to carrying around the AC outlet to bring your flexibility with you. This features one AC outlet, one USB-C port, two USB-A ports, and a standard DC 12V port. It can charge up to five devices at once. So while this will not keep your home up and running while your power is out, it can keep your items ready to be used if you're away from home.
Key Features:
Two USB-A ports
Charges up to five devices at once
Compact and simple to use
Jackery Portable Power Station Explorer 160, 167Wh Lithium Battery Solar Generator (Solar Panel…
Price:
Available from Amazon, BGR may receive a commission
Have the ability to add on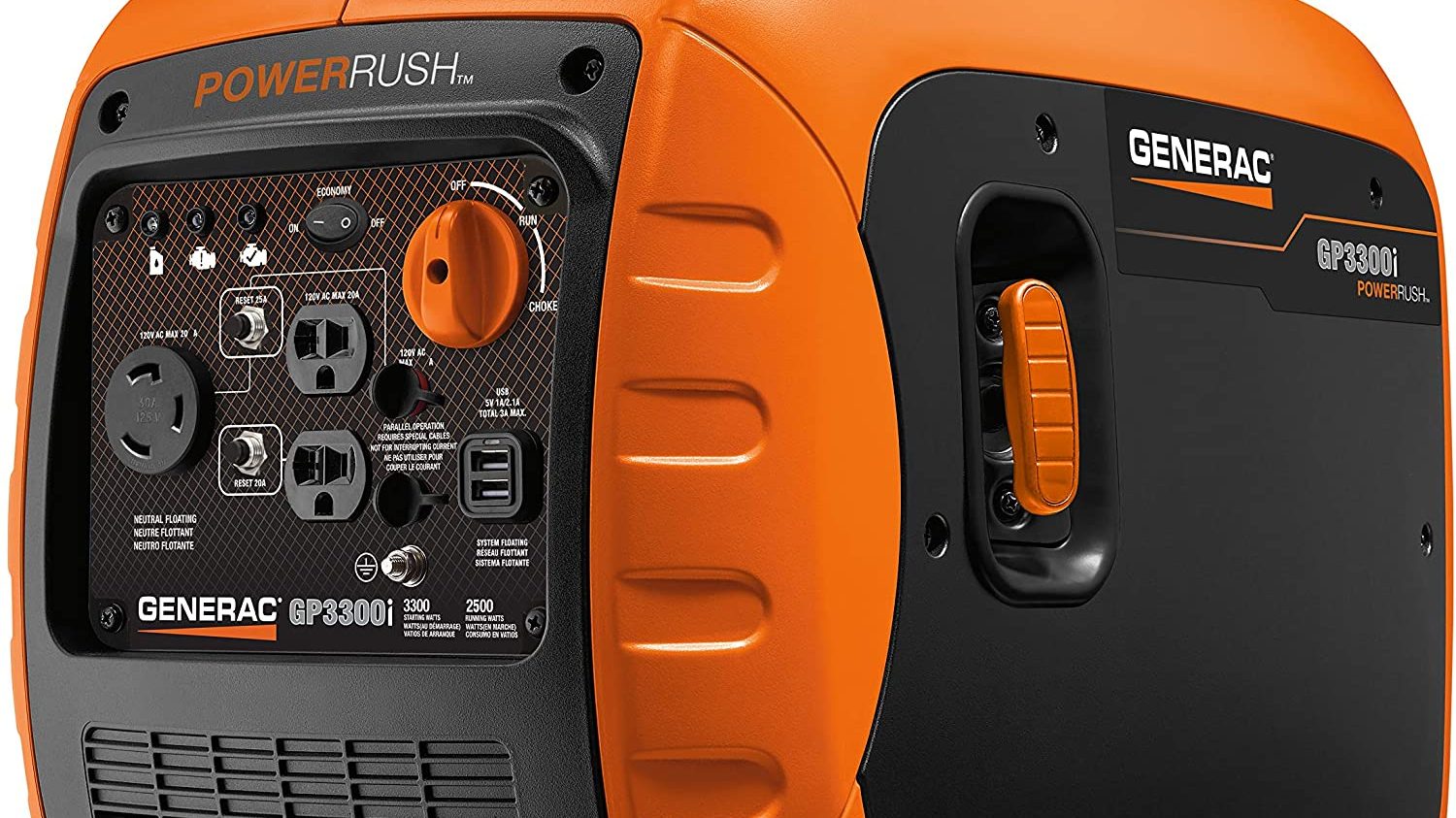 When you have the Generac G0071540 GP3300i Portable Inverter Generator, you will feel covered. This delivers over 50% more starting capacity allowing you to do more with less. This will increase the electrical current on demand and it delivers an above rated output when you're starting the electric motor. The power reduces sound emissions and provides optimal performance. There is an economy mode that will automatically adjust your levels to save fuel and keep it running for longer. This has a built-in handle that makes it easy to carry. This is parallel ready to connect two of these together with a parallel kit that is sold separately.
Key Features:
Delivers over 50% more starting capacity
Economy modes
Parallel ready
Generac G0071540 GP3300i Portable Inverter Generator, Orange, Black
Price:
$829.00
Available from Amazon, BGR may receive a commission
Pick how you want to fuel it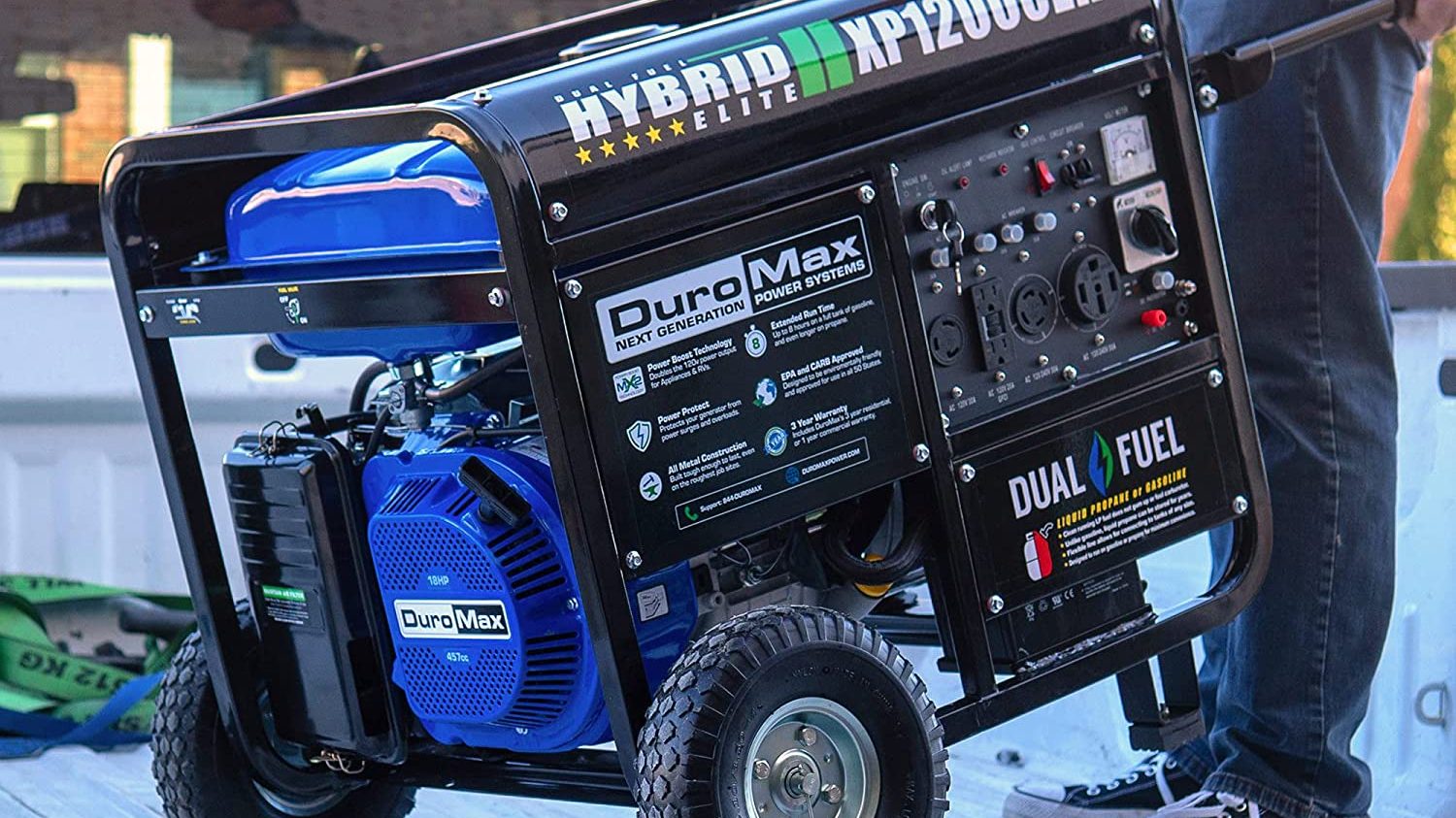 The DuroMax XP12000EH Generator lets you choose the best way for your to keep it running. It features dual fuel technology with the ability to run on propane or gasoline. This gives you flexibility and there is plenty of power with 12,000 starting watts. It uses 9,500 running watts and it can keep your refrigerator or home air conditioner up and running. It is EPA- and CARB-approved in all 50 states and you can choose between using the 120V or 240V simultaneously.
Key Features:
9,500 running watts
EPA- and CARB-approved
Dual fuel technology
DuroMax XP12000EH Generator-12000 Watt Gas or Propane Powered Home Back Up & RV Ready, 50 State…
Price:
$1,399.00
Available from Amazon, BGR may receive a commission