If you purchase an independently reviewed product or service through a link on our website, we may receive an affiliate commission.
As you're getting ready to fill up your cabinets in your new kitchen, you need to think about what kind of aesthetic you want to have. Buying a new home or apartment and filling it with your own kitchenware can be exciting and difficult all at once. What kind of cups should you get? How many bowls should you purchase? What patterns do you want to be eating off of for the foreseeable future? Regardless of what you choose, getting porcelain sets of them is a very smart decision. These will go very well with any kind of decor and will look classy and sophisticated. The last thing you want to do when you're building up a new home is use passed down dishes and cups. We've highlighted five great sets that you can fill your kitchen up with to look amazing and really impress your guests. Let's take a look.
Get a set with a lot of options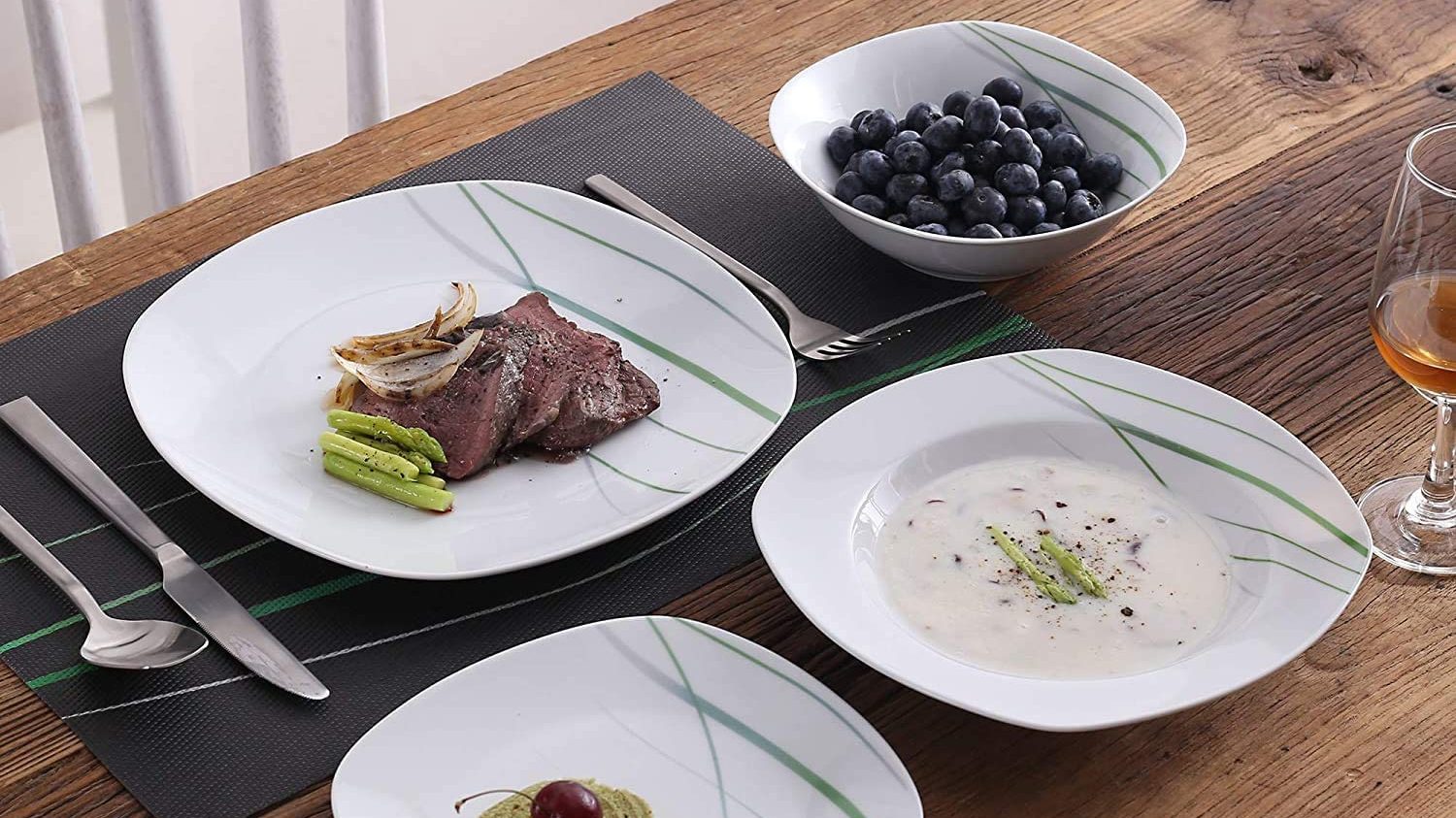 Offering you plenty of dishware to work with, the VEWEET 24-Piece Porcelain Dinnerware Set has you covered. This comes with a set of six bowls, six soup bowls, six 10″ plates, and six 7.5″ plates, allowing you to set a four course meal. There are five different designs and patterns you can choose from, so you can pick which one would best fit your favorite color scheme. This brings natural beauty and warm porcelain to the table. You can put all of these in the microwave and the dishwasher, so they are more versatile and easier to clean. They can also go in the freezer or refrigerator, so you don't have to take your leftovers and put them in a separate container.
Key Features:
Five different designs and patterns
Six bowls, six soup bowls, six 10″ plates, and six 7.5″ plates
Can go in the microwave, freezer, refrigerator, and dishwasher
VEWEET 24-Piece Porcelain Dinnerware Set Ivory White Green Stripe Patterns Plate Sets, Service…
Price:
$56.99
Available from Amazon, BGR may receive a commission
If you're looking for a smaller set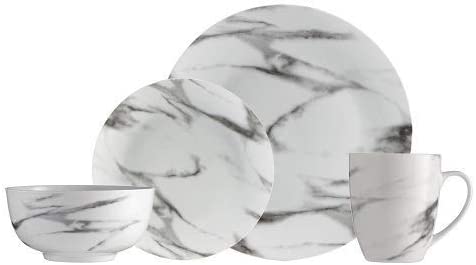 You'll really enjoy eating out of the Safdie & Co. 16Pcs Set. You'll get four dinner plates that are 10.5″, four salad plates that are 7.5″, four 6″ bowls and four mugs that hold up to 360ml. This is lightweight and durable as a set and the high quality porcelain is great to use everyday. This is ideal for a family of four or even a couple who likes to have extra and not have to do the dishes every single night. You can put these in the microwave, dishwasher, and freezer. The stylish white and gray will look great.
Key Features:
16 piece set with eight plates, four bowls, and four mugs
High quality porcelain for everyday use
Can be put in the microwave
Safdie & Co. AM02721EC Set-16Pcs Set, Dinner P. 10.5",Salad P. 7.5",Bowls 6",Mugs 360ml, Marble…
Price:
$47.91 ($47.91 / count)
Available from Amazon, BGR may receive a commission
Baking dishes that look stylish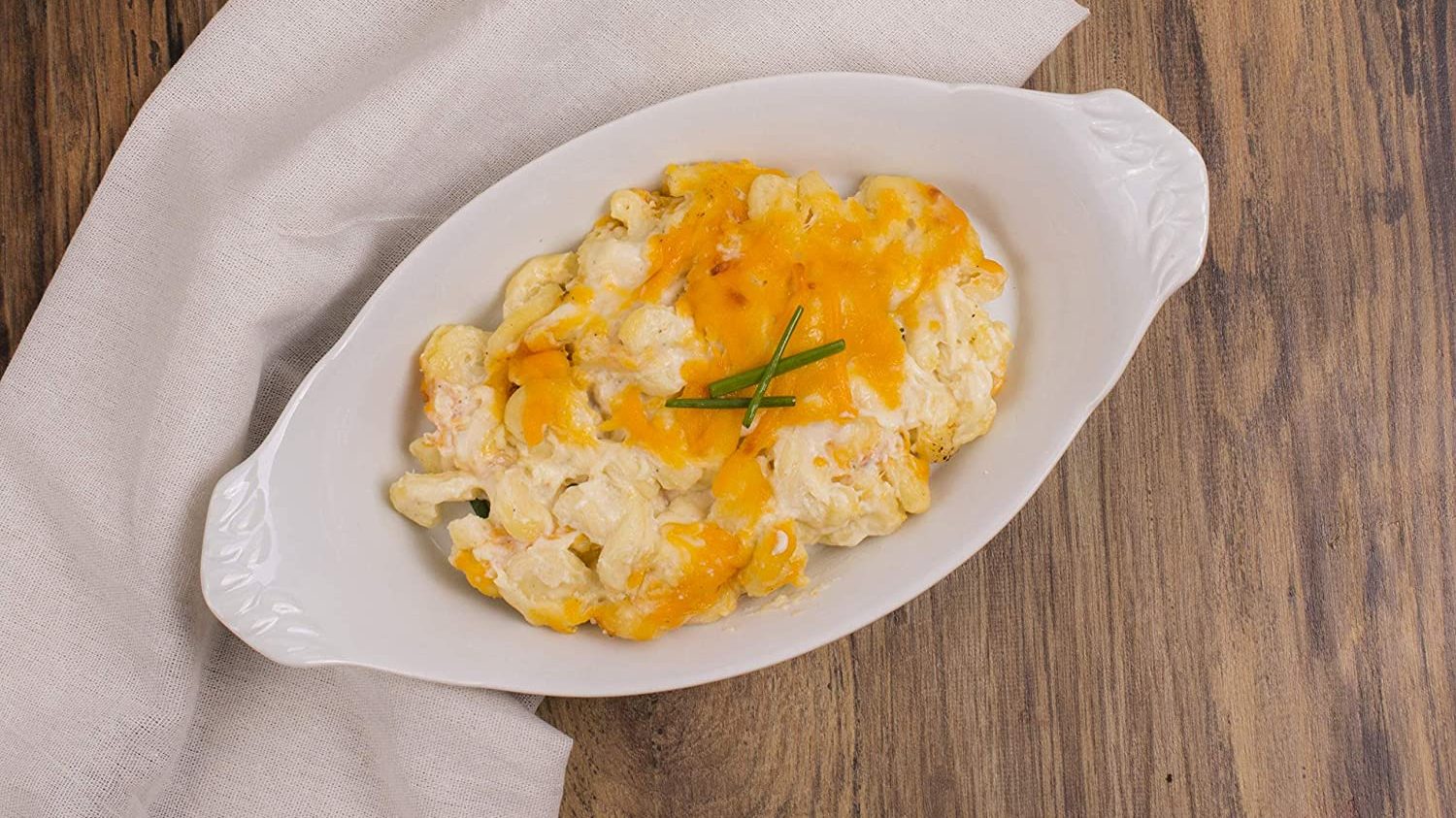 The HIC Oval Au Gratin Baking Dishes will serve a great purpose in your kitchen. You'll get four baking dishes that hold up to 12 ounces of food, allowing you to cook and bake in them. This is great for serving au gratin and casserole-style recipes. These are beautifully designed out of porcelain with flared handles on both sides to take them out of the oven easily. They are durable and versatile, as you can put them in the microwave, oven, broiler, freezer, and clean them in the dishwasher.
Key Features:
Set of four au gratin dishes
Flared handles on both sides
Durable and versatile
HIC Harold Import Co. Kitchen Oval Au Gratin Baking Dish Set, Fine White Porcelain, 10-Inch, Se…
List Price:
$34.99
Price:
$25.74 ($6.44 / Count)
You Save:
$9.25 (26%)
Available from Amazon, BGR may receive a commission
Get a set of mugs for the morning or after dinner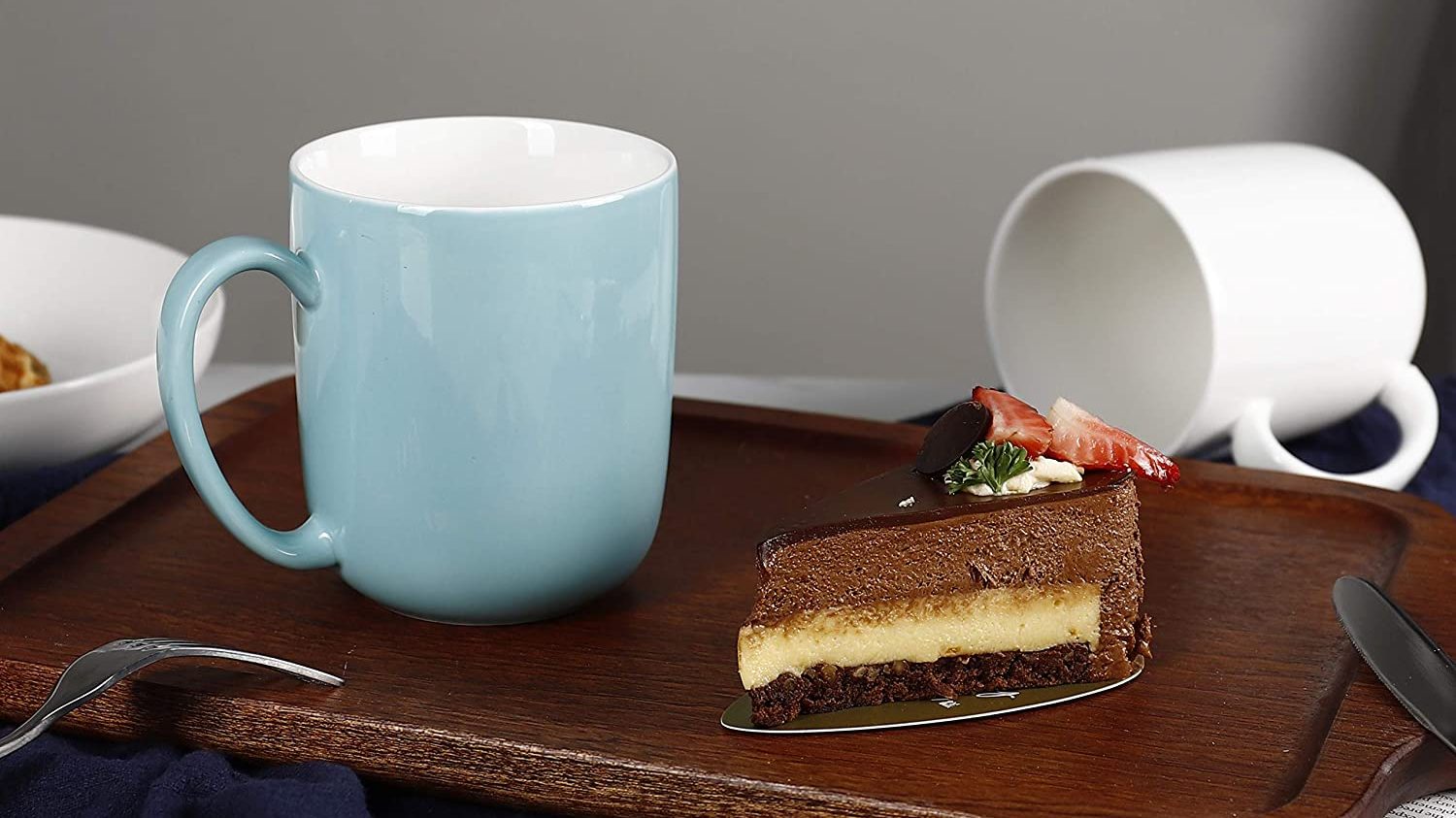 Start your morning off right or enjoy an after-meal coffee or tea in the Sweese Porcelain Mugs. This set of six comes in assorted colors and gives you a cafe-style sipping experience. They each hold 15 ounces of liquid and they are an easy weight to lift and drink from. This works with a large Keurig cup, oatmeal, protein shake or even soup. Coffee, tea, milk, hot chocolate are great to drink out of these. Safe for the dishwasher, microwave, oven, and freezer, these are chip-resistant.
Key Features:
Holds 15 ounces of liquid
Coffee, tea, milk, hot chocolate great to have
Fits a large Keurig cap
Sweese 604.003 Porcelain Mugs for Coffee, Tea, Cocoa, 15 Ounce, Set of 6, Multicolor, Cool Asso…
Price:
$29.99
Available from Amazon, BGR may receive a commission
Enjoy your cereal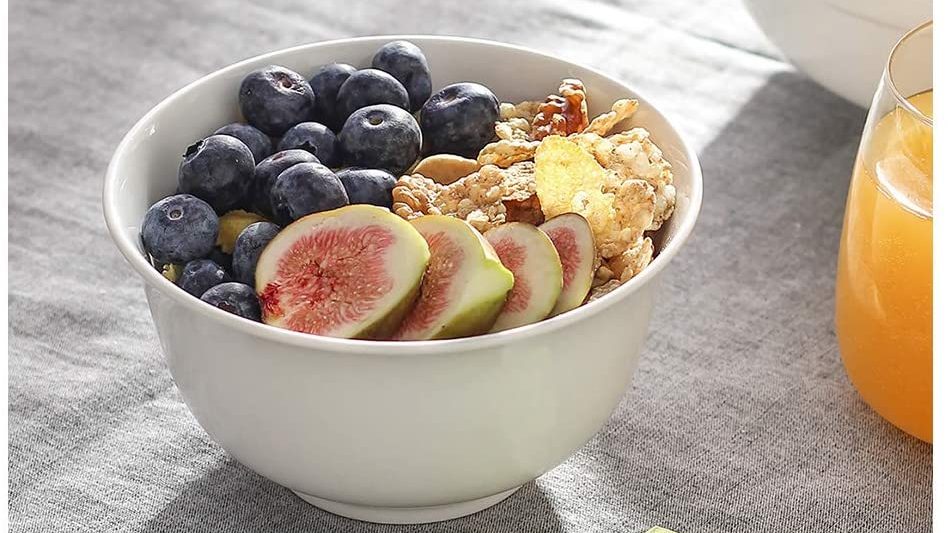 The DOWAN White Cereal Bowls Set are a superb set to enjoy cold or hot cereal in. It's a versatile set of six, 30-ounce bowls that won't absorb bacteria or odors. This has flared design on the lips that is user-friendly, so you can sip the remainder of your milk when you're done. The porcelain won't chip or crack easily and they are space saving, so you can stack them in the cabinet.
Key Features:
Six, 30-ounce bowls
Won't absorb bacteria or odors
User-friendly flared lips
DOWAN Deep Soup Bowls - 30 OZ Large Cereal Bowls for Pho Ramen, Individual Salad Pasta, Classic…
Price:
$27.99 ($4.66 / Count)
Available from Amazon, BGR may receive a commission