If you purchase an independently reviewed product or service through a link on our website, we may receive an affiliate commission.
There's always plenty of time for fun in the sun throughout the year and you want to make sure you enjoy it to the fullest. Taking a dip in the pool is one of the best ways to cool off and there's so many activities you can do in the pool. Whether you're someone who just loves to lay out by the pool and tan or someone who cannonballs every chance they can get, you'll have a blast either way. But if you want to be able to play or float in the pool, there's a versatile toy that can help you do both. We're, of course, talking about pool noodles. Pool noodles offer fun for multiple people and come in different sizes for different ages of swimmers. Plus, they typically come in fun colors that will lighten up your pool area. We've highlighted five of the best pool noodles to provide you with a ton of entertainment, especially when you blow water all over someone else from one end of the toy. Let's take a look.
Best Overall Pool Noodle Pack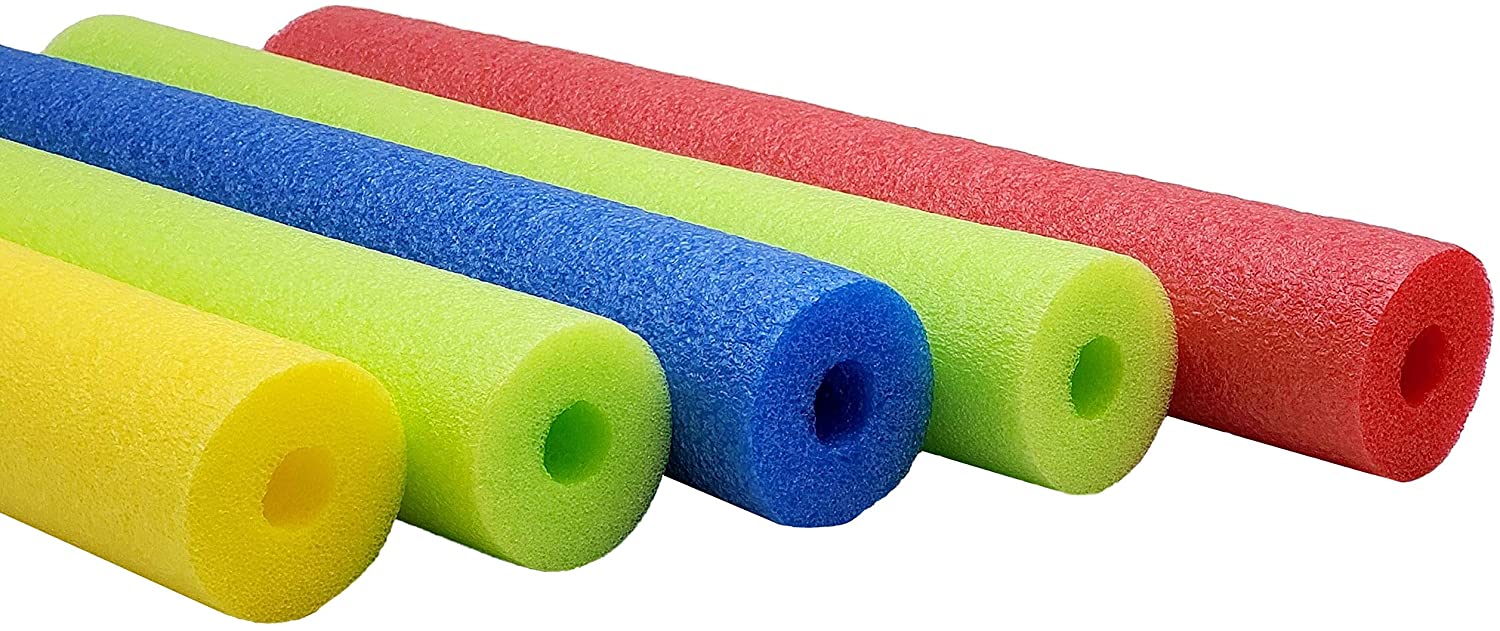 Looking forward to the warm weather is more exciting when you're splashing around in the pool with the Fix Find 52 Inch Colorful Foam Pool Swim Noodle 5 Pack. This is a favorite and flexible toy that is all round, making it simple for all users to have fun. It is 52″ long and measures 2.5″ thick with a one-inch hollow core. You can use it in the pool, a lake, at the beach, for arts and crafts or for DIY projects. The noodle is made from proprietary foam compound that provides extra buoyancy because it's more dense. It is stiffer that protects it from cracking or breaking. You can even use it as pipe insulation and the pack comes with five bright colors that allows you to share.
Fix Find - Pool Noodles - 5 Pack of 52 Inch Hollow Foam Pool Swim Noodles | Multi-Colored Foam…
Price:
$20.49
Available from Amazon, BGR may receive a commission
Best Color Variety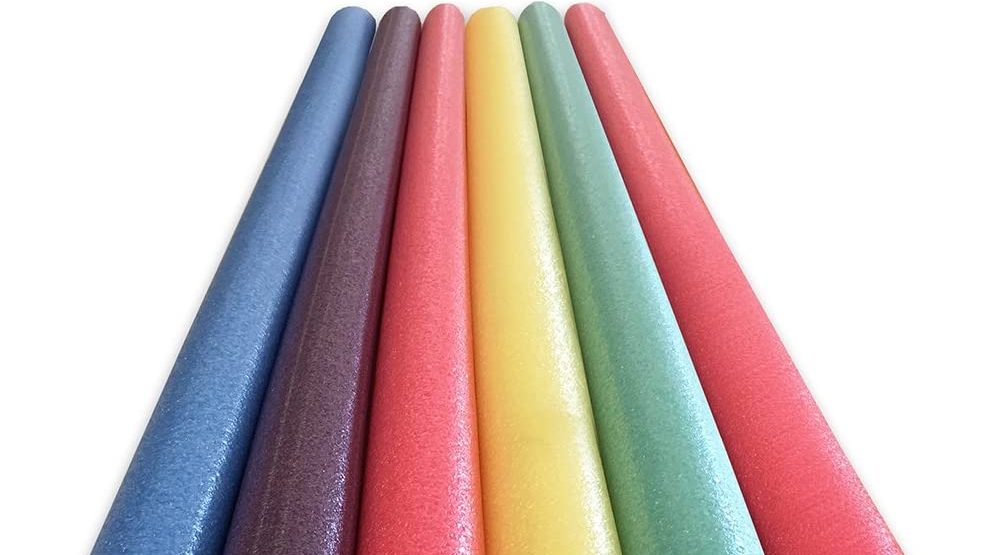 There are so many choices to make when you are choosing from the Oodles of Noodles Deluxe Foam Pool Swim Noodles. This pack comes with six pool noodles and you can choose from 13 different color sets, including multicolor, black, blue, green, brown and many others. Each of them is approximately 52″ and is 2.5″ thick. They all have a one-inch hollow core that allows for more versatility. These are made from a proprietary foam compound that is more dense than traditional noodles to heighten the buoyancy and stiffness. These are designed to be used at the pool or the beach and they are made without any harmful chemicals.
Oodles of Noodles Deluxe Foam Pool Swim Noodles - 6 Pack Assorted
Price:
$19.99
Available from Amazon, BGR may receive a commission
Best Pool Noodle for Water Sports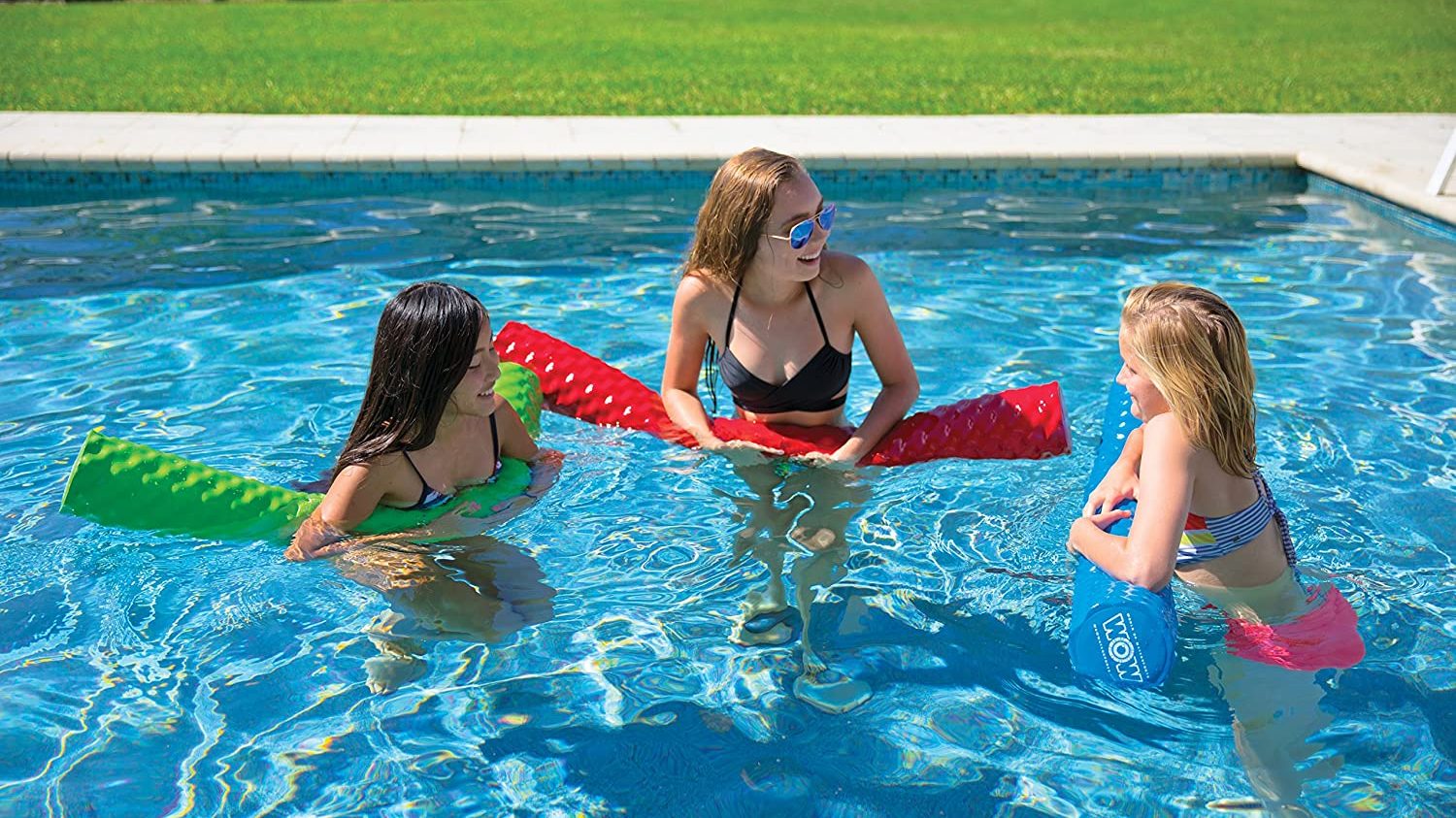 Great for water aerobics and many other activities in the pool, the WOW World of Watersports First Class Super Soft Foam Pool Noodles are ideal for swimming and floating. These extra-large pool noodles can support up to 250 pounds, as they are 5.5″ thick and are 42″ long. They have a ribbed texture and the soft and luxurious foam have extra grip to make them more comfortable to use. You can choose between red, green, or blue and all of them are UV-resistant. These feature a triple-dip vinyl coating that ensure a long-lasting color. These are great for kids and adults.
WoW Sports World of Watersports 17-2064R First Class Soft Dipped Foam Pool Noodle, Red
Price:
$39.99
Available from Amazon, BGR may receive a commission
Best Long Pool Noodle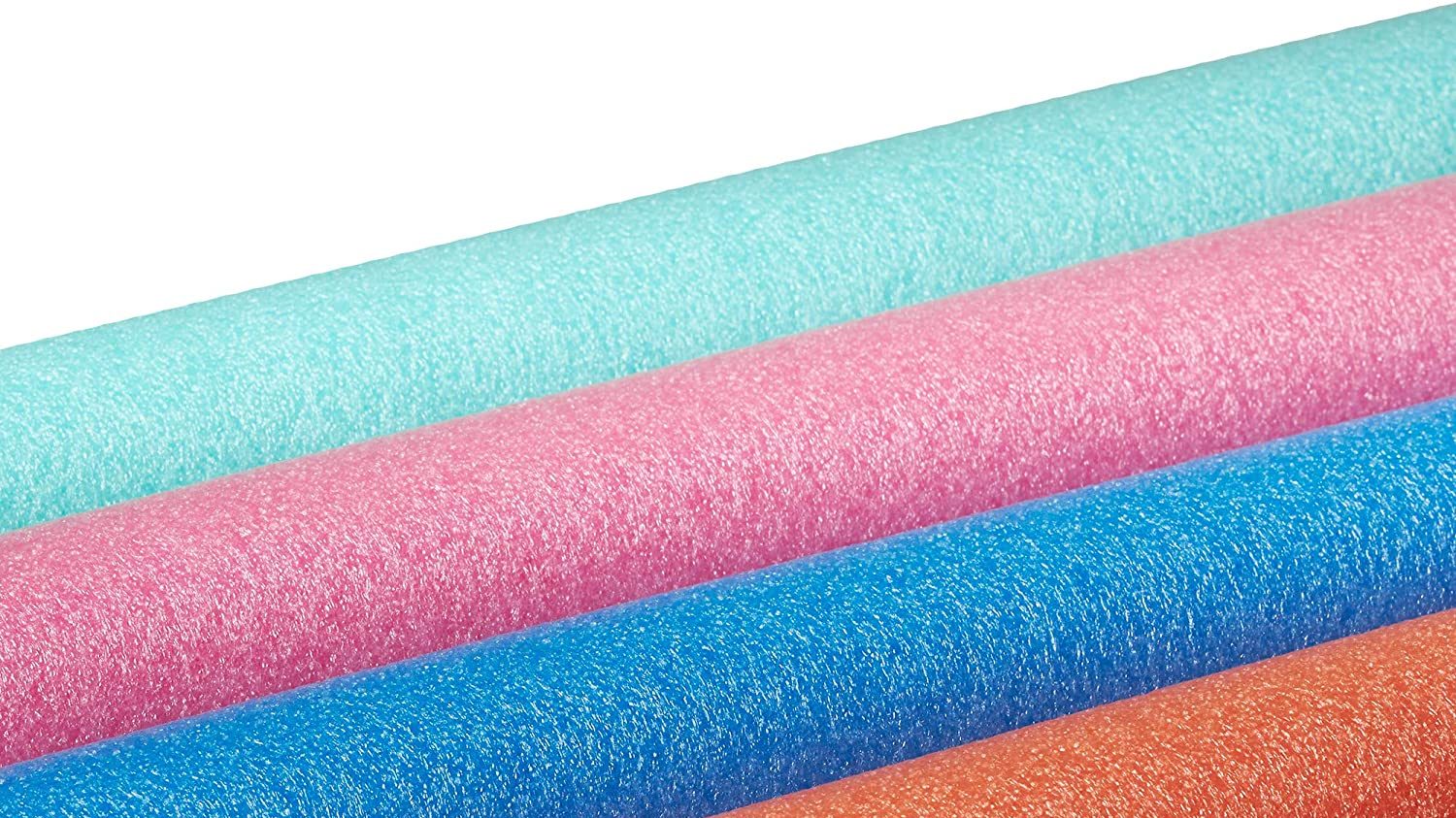 For an extended version that allows for more fun, check out the Coast Athletic CA8700 Famous Foam Pool Noodles. These each measure 58″ x 2.25″ with the center hole being between 0.5″ and 0.75″ in diameter. The pack comes in assorted bright colors and they are chosen at random. You'll receive four pool noodles in each pack, which offers a great variety for numerous pool games. The closed cell design resists wear and makes them last longer.
Price:
Available from Amazon, BGR may receive a commission
Best Jumbo Pool Noodle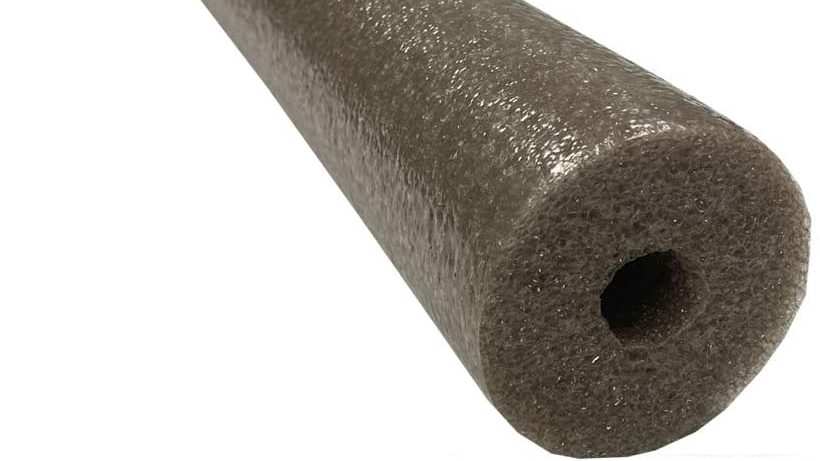 If you're looking for a thicker pool noodle to work with, then check out the Oodles Monster Jumbo Pool Noodle. This measures approximately 55″ in length and is 3.5″ in diameter with the center hole being one-inch thick and hollow. Made from proprietary foam compound, this is made without any harmful chemicals. It is meant for the beach, pool, lake, ice rink, cargo padding, or anything else that you may need to protect. This can even be used for insulation or for dozens of craft products. This is not meant to be used as a lifesaving device, so you should remember that while you're using it. It comes in a single unit and you can choose from multiple colors.
Oodles Jumbo 55 Inch x 3.5 Inch Jumbo Pool Noodle Foam Multi-Purpose Brown
Price:
$13.99
Available from Amazon, BGR may receive a commission