If you purchase an independently reviewed product or service through a link on our website, we may receive an affiliate commission.
Are you getting married soon or did you get married recently? Then you know that you're going to or already have sent out a ton of wedding invites or thank you notes to your guests. Rather than having to go through the process of hand writing every single piece of information on your envelopes, you need to cut some corners somewhere. Your wrist will thank you when you own a reusable address stamp. This will allow you to put your return address on your envelopes with ease and you can choose the color and font that you want. If you're sending out a lot of letters or invitations in the mail, you're already going to be stressed about the multitude of tasks you have to accomplish. Make it easy on yourself by choosing any of the reusable address stamps we've highlighted below.
Best Font Choices
Providing you with a variety of fonts to choose from, the ExcelMark Custom Self-Inking Stamp is a solid option. This allows you to personalize up to three lines of text, perfect for return addresses. There are 11 color choices that you can make or you can search through 17 different fonts to put on your envelopes. This has a double-sided ink pad that extends the life of it. You can just push it out, flip it over, and use the other side. The self-inking design allows for quick and repetitive stamping and a clear mount bottom lets you line it up efficiently. The impression area measures 9/16″ x 1 1/2″, giving you up to 30 characters per line. The ink pad is able to be re-inked and replaced and the ink is available in red, black, blue, green, purple, orange, brown, mint, turquoise, pink and yellow.
Custom Self-Inking Stamp - Up to 3 Lines - 11 Color Choices and 17 Font Choices
List Price:
$18.99
Price:
$9.99
You Save:
$9.00 (47%)
Available from Amazon, BGR may receive a commission
Best Imprint Area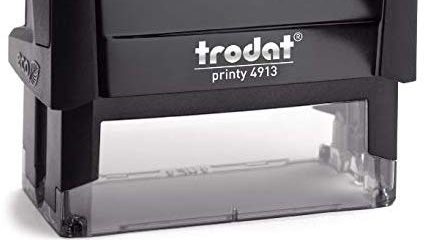 With a large area for your address, the MaxMark Custom Return Address Stamp can fit a lot of characters. The stamp is personalized by the graphics team, so you'll be able to customize it to your liking. The imprint area provides you with 7/8″ x 2 3/8″ of space to list your address. You can choose between eight colors: red, black, blue, green, purple, orange, pink, or brown. These are made in Austria and are guaranteed to provide quality impressions every time you press down. If there is any problem with your stamp, you can send it back to be replaced or you can be refunded.
Custom Return Address Stamp - Monogram Address Stamp Style RA224 - Choose from 15 Ink Colors.
Price:
$21.95
Available from Amazon, BGR may receive a commission
Best Environmentally-Friendly Stamp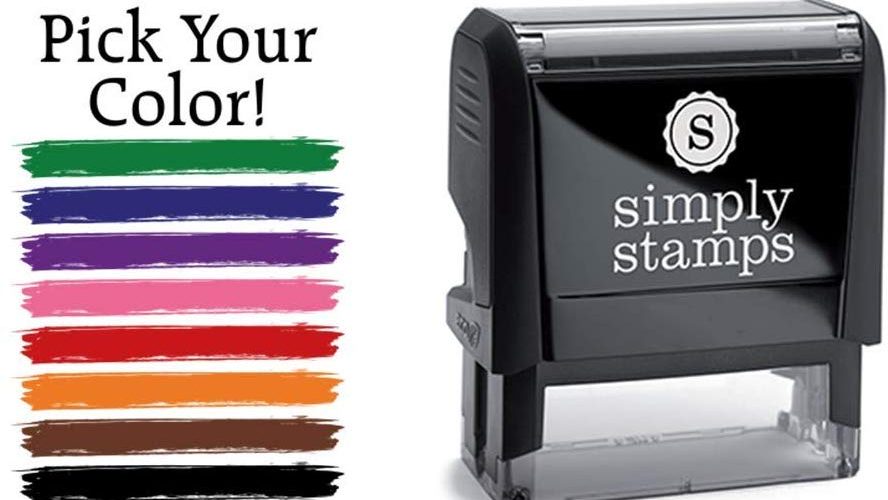 The 904 Custom Personalized Address Stamp is made from recycled plastic, making it safer for the environment. It is created from 65% post-consumer recycled plastic and the stamp is climate-neutral due to the company's investment in climate protection. They work hard to minimize the carbon footprint. The stamps themselves are created with 100% green electricity. The self-inking stamp utilizes a mechanism that contains the spring, your rubber stamp dye, and the ink pad. When you aren't using it, the dye rests inside the ink pad so that it's ready when you do need to use it. It is available in black, red, blue, green, purple, orange, brown, and pink.
Personalized Address Stamp - Recycled Plastic, Climate Neutral Stamper - Custom Self-Inking Sta…
Price:
$14.99
Available from Amazon, BGR may receive a commission
Best Value Stamp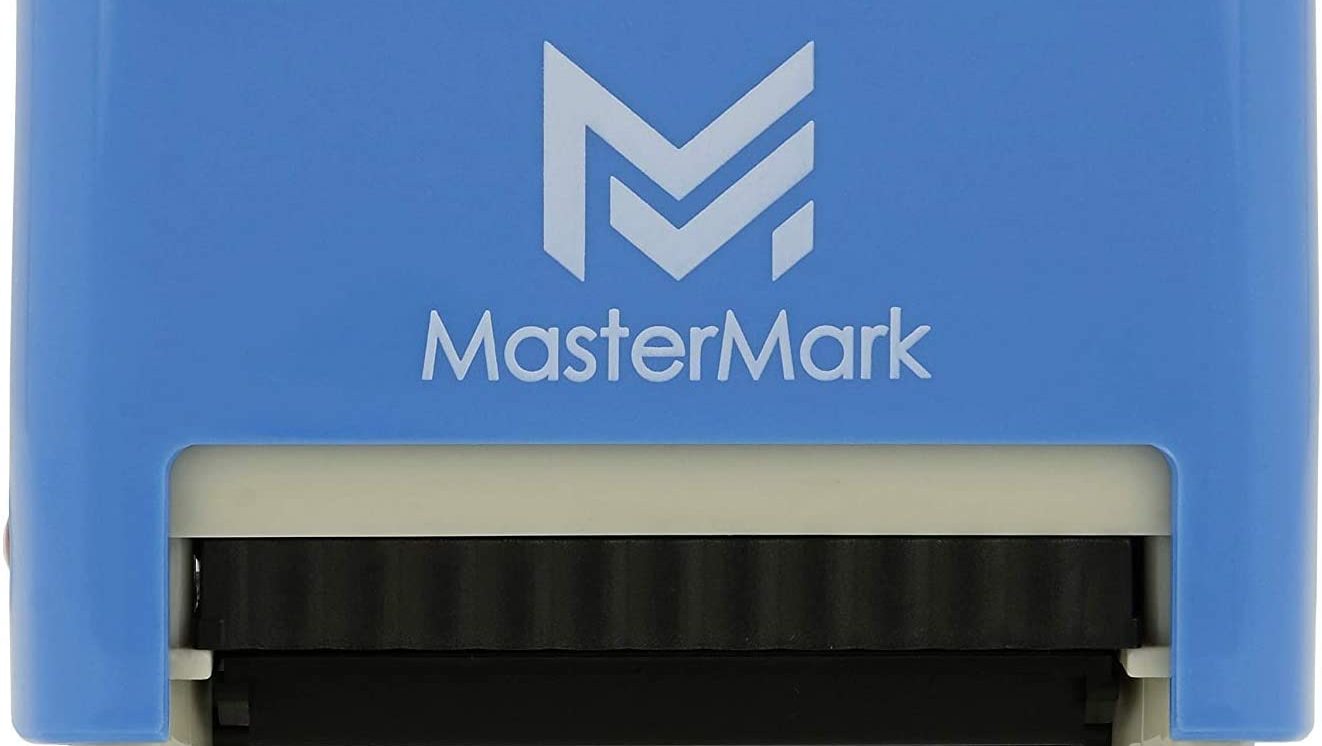 For an easy solution that will save your wrist and your wallet, check out the MasterMark Custom Self-Inking Stamp. You can do up to 30 characters per line with the imprint area being 5/8″ x 1 1/2″. You'll be able to completely customize this and get unlimited re-inking, as you'll be able to choose between black, red, blue, green, purple or brown. This has an open imprint area for fast and precise placement of your impression. This also is constructed with a double wall for extra strength. There are fast lock buttons to provide relief from positions. You can also choose between a three line address, four line one and a five line option.
Custom Stamp - Self-Inking Stamp (3 Line Stamp)
Price:
$9.99
Available from Amazon, BGR may receive a commission
Best Circular Stamp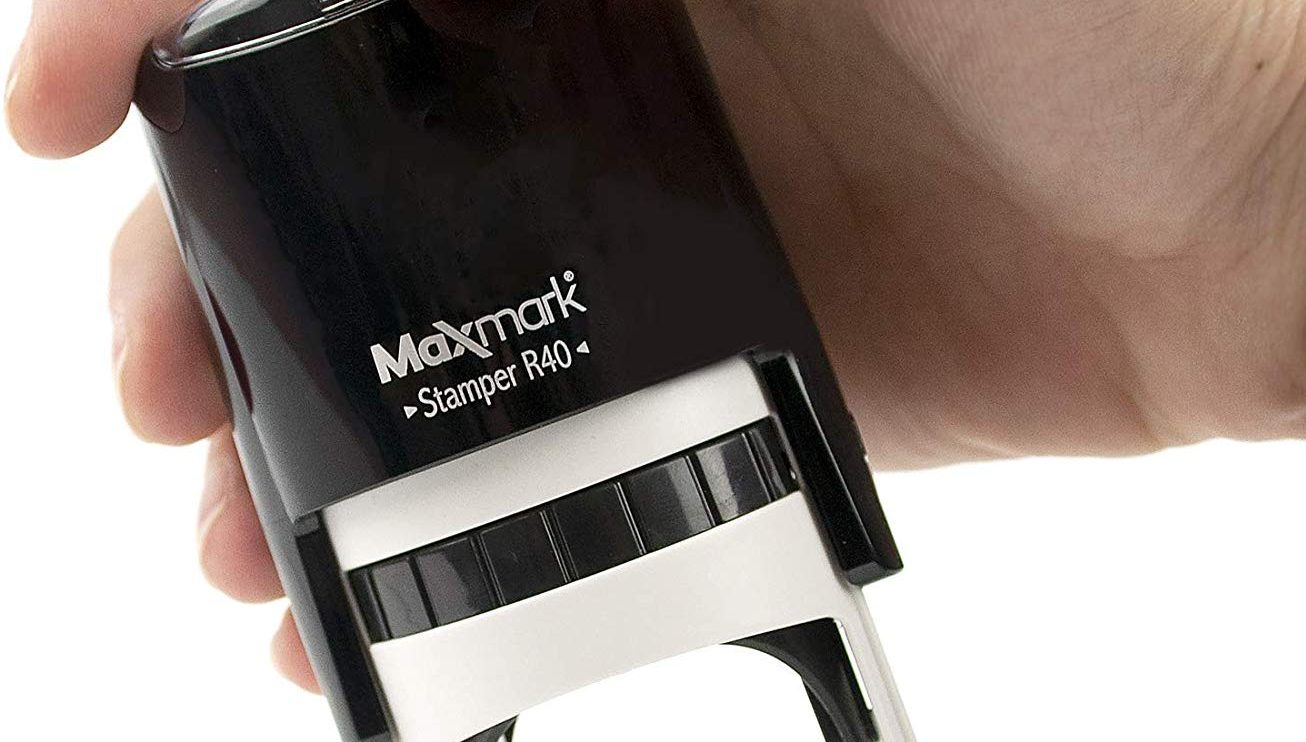 Not everyone wants a line by line style of design for their address stamp. With the Rubber Stamp Creation Custom Monogram Address Stamp, you'll get a circular design that'll fit your every need. The self-inking stamp will be personalized with whatever you'd like to put on it. The unit has a bottom locking cover, so it won't dry out when you aren't using it. The imprint area is 1 5/8″ in diameter, so there's enough room for your address. There are multiple colors to choose from, including black, blue, red, green, purple, pink or brown.
Custom Monogram Address Stamp - Personalized Circular Design - (MOAD023-SI)- Choose from 15 Ink…
Price:
$24.50
Available from Amazon, BGR may receive a commission