If you purchase an independently reviewed product or service through a link on our website, we may receive an affiliate commission.
Going through everyday with cracked and dry hands can be annoying and ultimately painful. No matter what time of year, there are plenty of people who suffer from dry skin, especially around their knuckles. This can have a serious impact on what you are doing day to day, as manual labor or even picking up and putting down items can be difficult. This is also true for people who suffer from eczema. If you're living uncomfortably in your own skin, it's a pretty miserable living. Applying lotion multiple times a day can be frustrating, especially when you realize how expensive lotion can be. Waking up each day with skin that hurts isn't something anybody wants to live with. That's why wearing moisturizing gloves overnight can help you tackle the next day. You can lotion up your hands and wear soft gloves to bed in order to combat this condition. We've taken a look out there and picked our favorites to help you and your aching hands. Here are our choices for the best overnight moisturizing gloves.
Make a smart purchase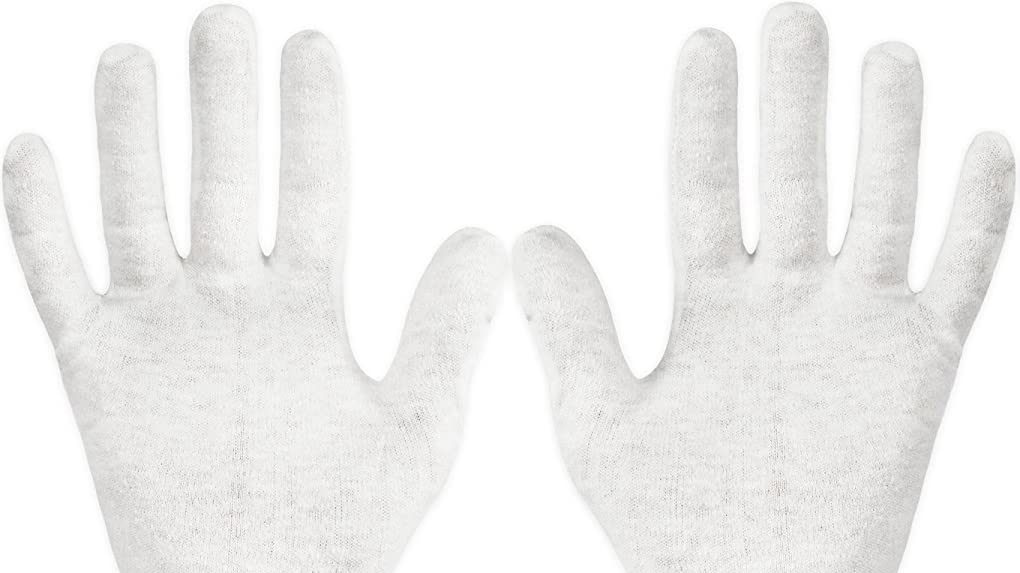 Making it easy to moisturize at night, you'll be impressed by the value you'll get from the Eurow 100% Premium Cotton Cosmetic Moisturizing Natural Therapy Gloves for Dry Hands. You'll receive two pairs of gloves in this pack, offering you the opportunity to use a pair at night and maybe have another for travel or swap them out each night. The pairs of gloves will lock in moisture, as you can apply your lotion and cream and then slide in your hands for ultimate relief. One size fits most, so if you have large or small hands, you'll be covered. It will feel like they're not even on while you're wearing them, allowing you to sleep comfortably. It's an easy way to heal your hands effortlessly. You can also wear these when you're handling delicate objects, cosmetic reasons, or as a part of a costume. You can wash these in the washing machine, allowing you to reuse them over and over again.
Eurow Dry Hand Healing Moisturizing Gloves for Men and Women, Night and Day, Durable and Reusab…
List Price:
$12.99
Price:
$7.49 ($3.74 / Count)
You Save:
$5.50 (42%)
Available from Amazon, BGR may receive a commission
Replace your gloves frequently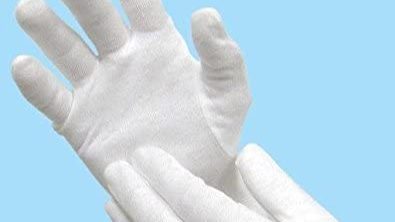 Coming in small, medium, or extra large sizing, the CARA Moisturizing Eczema Cotton Gloves are a great pack to have at home. These comes in packs with 24 pairs, allowing you versatility when it comes to how you use them. They are 100% cotton, so they are comfortable and help aid in the absorption of creams and lotions. They are hypoallergenic and help prevent staining on fabrics or clothing. This is a great offer, as they are machine washable and reusable. Each glove fits either hand and are easy to slide on and off.
Why get more than one pair
Price:
$21.59 ($0.90 / Count)
Available from Amazon, BGR may receive a commission
You won't even feel like you're wearing them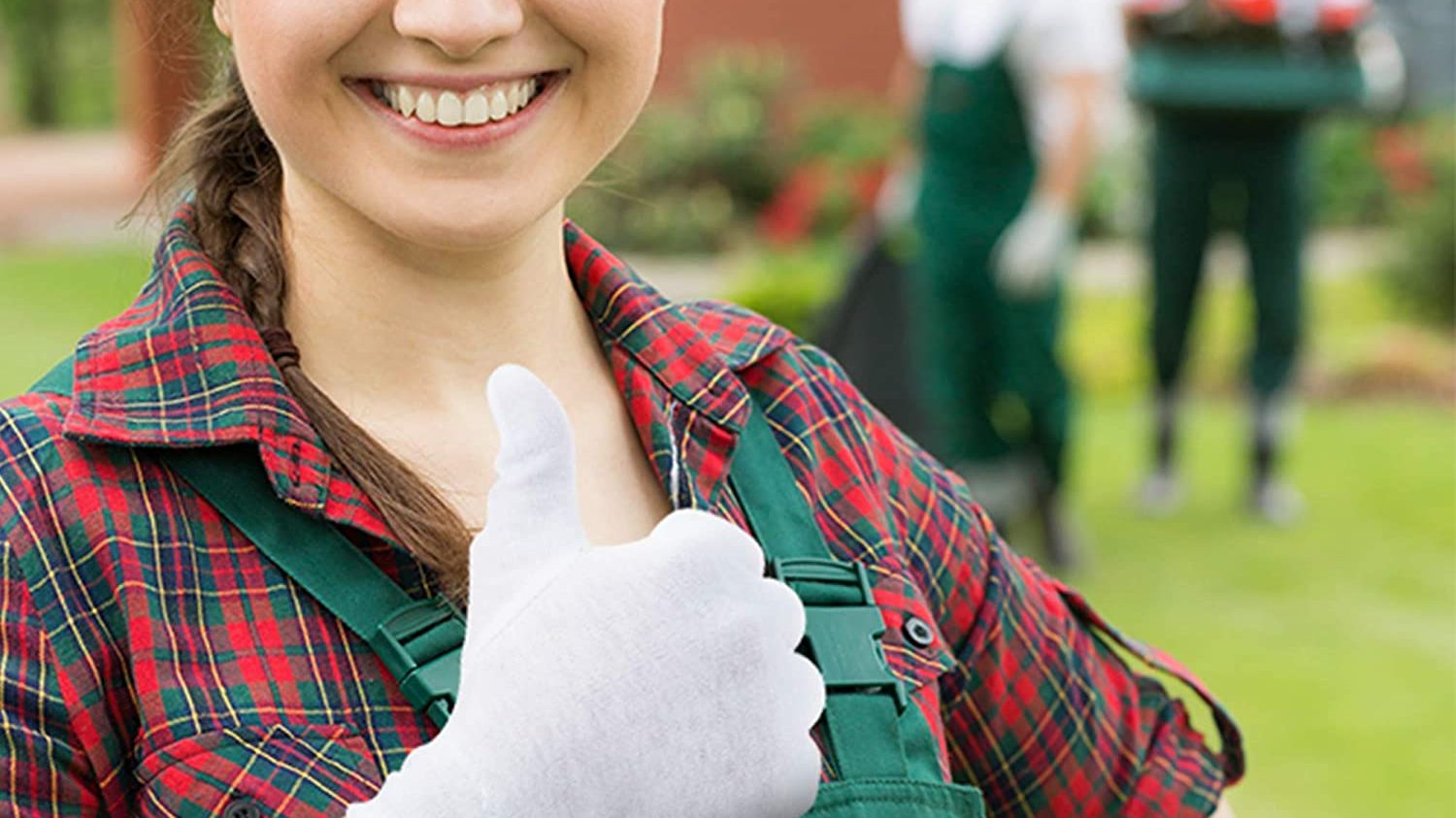 Boasting a fitted design that is extremely comfortable to wear, you'll barely feel like you're wearing anything when you use the Beauty Care Wear White Cotton Gloves for Dry Hands. You can get these in sizes medium, large, and extra large and in colors white or black. The separately sewn thumb along with the 190g/m² soft cotton prevents irritation. This has a supportive elastic wristband that is stitched in for ultimate grip and movement prevention. This will retain moisture and comes in a pack of 20. You can wash these multiple times and reuse them.
White Gloves Medium (10 pair) - Cotton Gloves for Eczema, Cotton Gloves for Dry Hands, White Co…
List Price:
$23.99
Price:
$20.27 ($1.01 / Count)
You Save:
$3.72 (16%)
Available from Amazon, BGR may receive a commission
Cover the entirety of your hands and wrist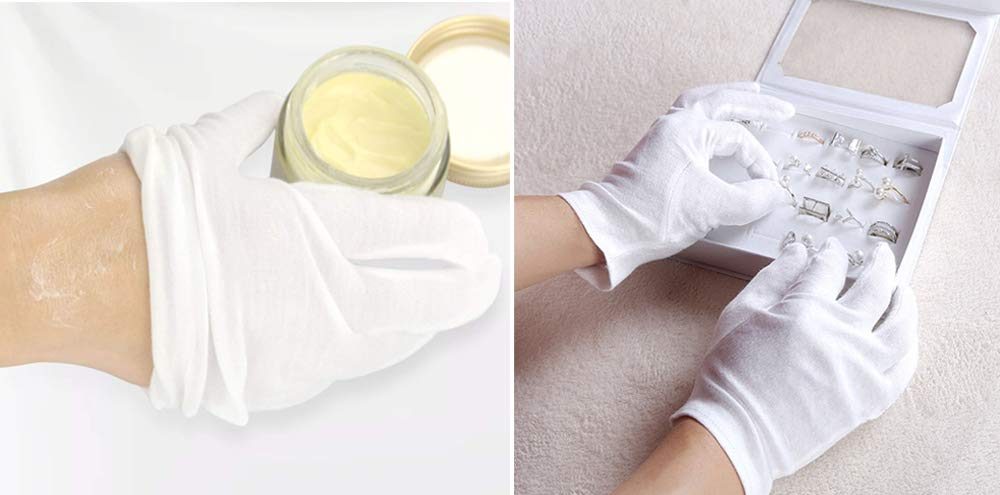 The FOXCESD 20 Pack Cotton Gloves are made to be slightly stretchy to fit most adults. They are made in either 7.5″, 9″, or 9.5″ in length and made from 100% cotton. You'll get 10 pairs of gloves and you can use these for multiple tasks, as they can be used by doormen, police officers, band members, at banquets, art handlers, jewelry makers, and inspectors. They are, first and foremost, meant for moisture absorption. Sliding these on can extend the effects of your cream regiments. You can use these for up to three months after the purchase date and you can rewash and reuse them as much as you like.
Cotton Gloves for Dry Hand, Overnight Moisturizing Gloves for Eczema, 10 Pairs White Medium Reu…
Price:
$14.99 ($0.75 / Count)
Available from Amazon, BGR may receive a commission
For those who don't want the gloves to move
Have you had trouble with gloves moving in the middle of the night? Then try out the Gaxcoo Moisturizing Gloves. They are meant to be worn overnight and they are made from 100% cotton. They are meant to fit most people and they come with a wristband for optimal comfort and fit. You'll receive seven pairs of gloves that are recommended by dermatologists. This will help conceal skin disorders as well as treat eczema. You'll feel the difference when you're wearing these comfortable gloves compared to other brands.
White Gloves Moisturizing Overnight Bedtime Cotton | White Inspection Premium Cloth Quality | E…
List Price:
$31.90
Price:
$22.90 ($3.25 / Ounce)
You Save:
$9.00 (28%)
Available from Amazon, BGR may receive a commission