If you purchase an independently reviewed product or service through a link on our website, we may receive an affiliate commission.
Turn your backyard into a club and a table into a DJ booth by utilizing outdoor power strips. There are plenty of entertaining ways to use your outdoor space. Setting up speakers outside for your backyard party, stringing lights to add a little ambiance or having a spotlight shining on your house to highlight your holiday decorations are just a few of the many uses for an outdoor power strip. These can be planted in the ground to stretch away from an outlet that you need. You'll be hard-pressed to find reasons not to use an outdoor power strip to boost the overall look of your yard. The great part about these is that you don't need to leave them plugged in all year long. So if you're having a party and want some more music or are watching the big game on a projection screen outside, consider any of these outdoor power strips to aid you when you're plugging in.
Use a timer to set your lights up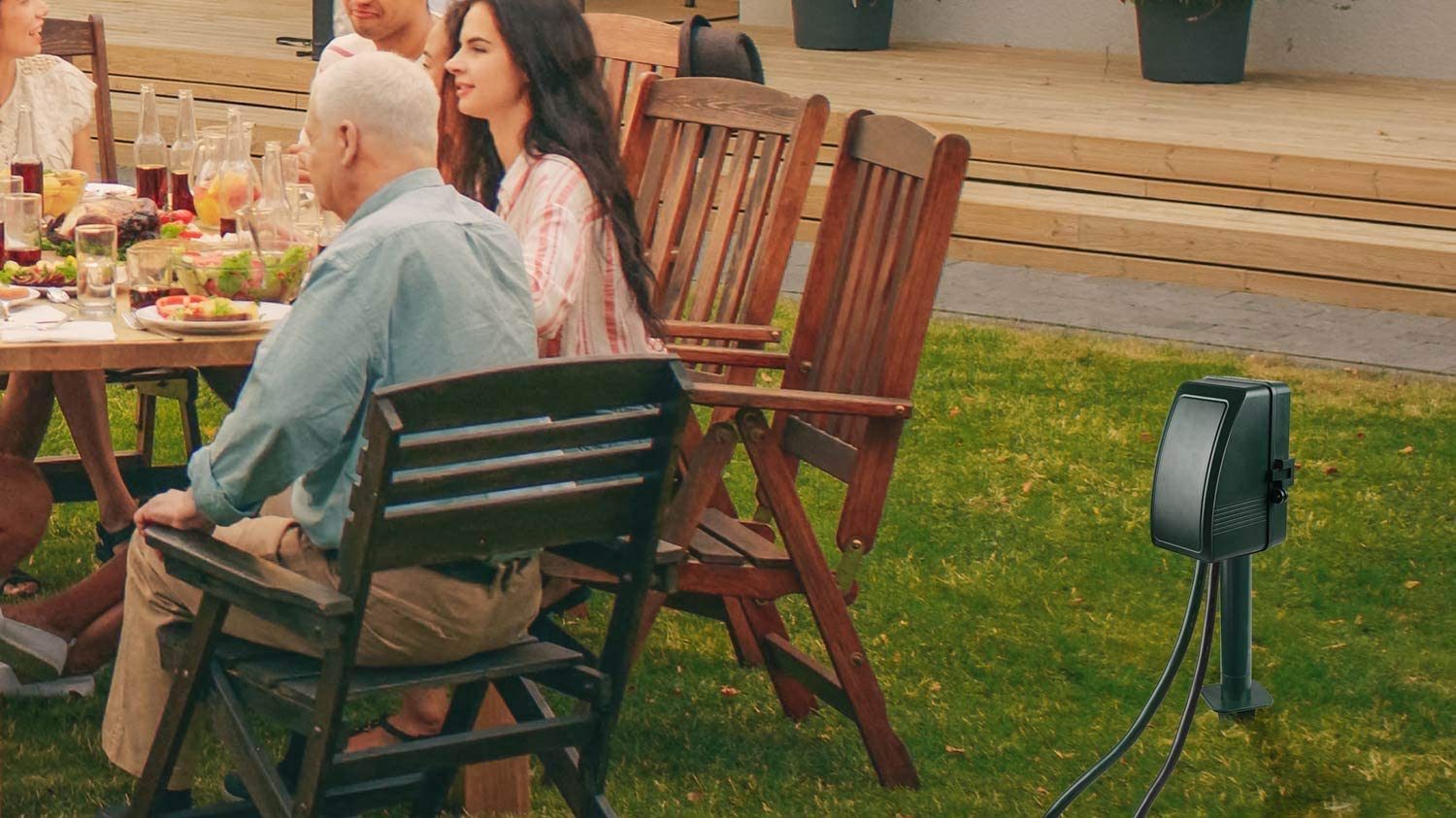 Perfect to be used during the holidays, the BN-LINK 24 Hour Mechanical Outdoor Multi Socket Timer is easy to use. This has six outlets in the garden box that has a stake on the bottom to be placed more easily into the ground. It is weatherproof, so you can use this any time of year. The green color blends nicely into your landscape and it can be used for sprinklers, pool, irrigation, or other timer needs. It is energy-saving, as you can automate many different processes in your yard. The programmed schedule will repeat every 24 hours, automatically turning off and on.
Key Features:
Sprinklers, pool, irrigation can be hooked up to this
Six outlets in the garden box
Weatherproof
BN-LINK 24 Hour Mechanical Outdoor Multi Socket Timer, 6 Outlet Garden Power Stake
Price:
$26.99
Available from Amazon, BGR may receive a commission
Keep your cords enclosed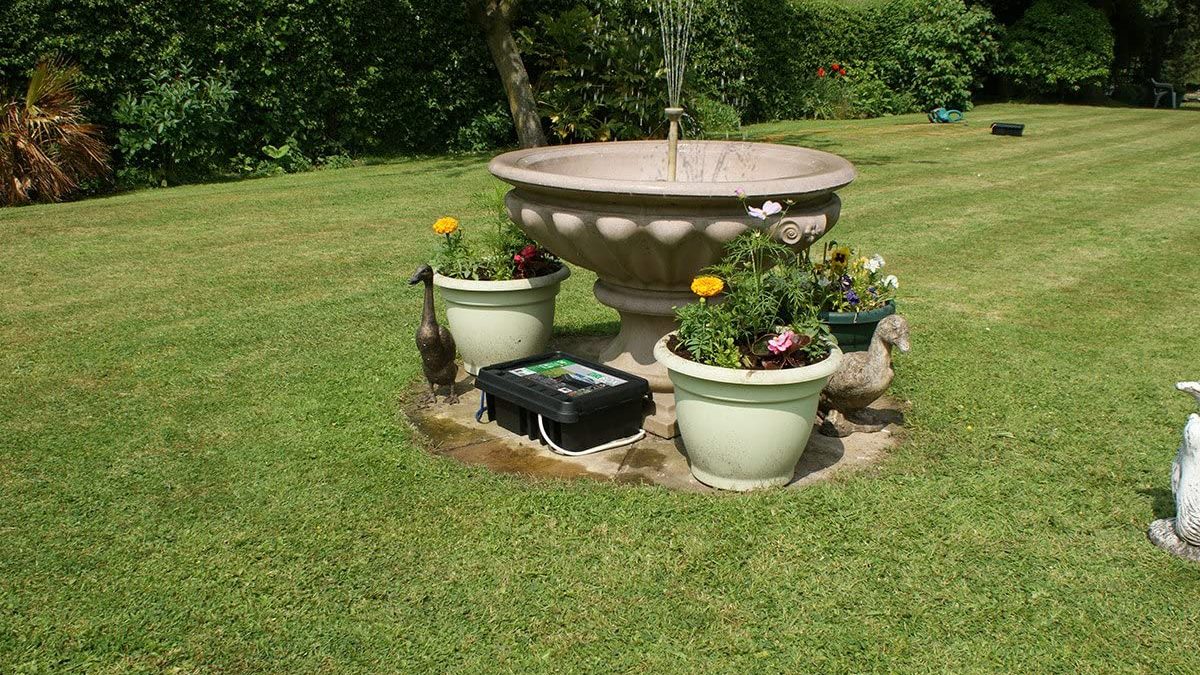 The SOCKiTBOX will help you transform your backyard. This provides you with superior electrical safety, as it is IPS5 indoor and outdoor safety rated. It is waterproof and is a power cord connection box that keeps your electrical equipment dry. You can choose between black and green to better fit into your landscape. You'll be able to plug in pretty much anything into this. It is made from heavy duty construction to protect your equipment. You don't have to install this permanently and you can move it around.
Key Features:
Made from heavy duty construction
Waterproof to protect connectors
Superior electrical safety
SOCKiTBOX – The Original Weatherproof Connection Box – Indoor & Outdoor Electrical Power Cord E…
Price:
Available from Amazon, BGR may receive a commission
Smart enough for your devices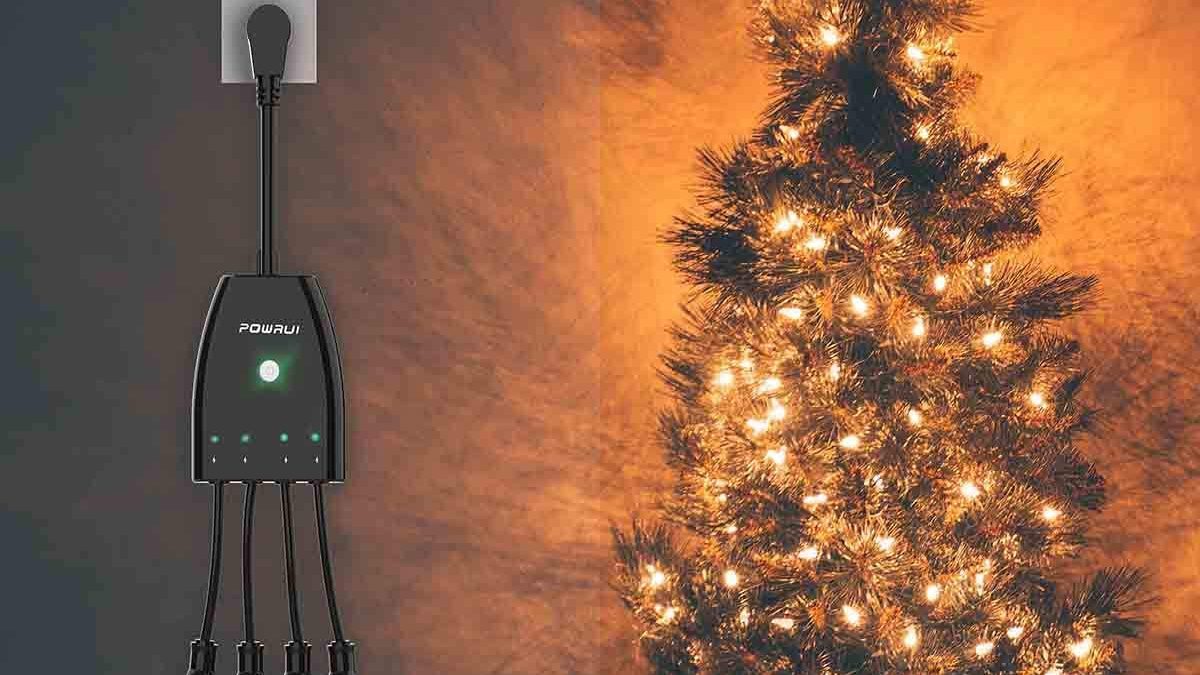 You'll love being able to control your POWRUI Outdoor Smart Plug with your devices. You can control four outlets separately with the outdoor extension cord with a four AC outlets design. Controlling four separate electronics can be synced up with your phone or your voice even. It can sync up with your Amazon Alexa-enabled device or a Google Assistant. You can set it up as a timer or countdown event on your phone. It takes only minutes to set up with your home network. It is IP44 weatherproof, so you can plug this in outdoors or indoors. The housing is impact and weather-resistant to protect everything.
Key Features:
Four separate electronics can be plugged in
Amazon Alexa-enabled and Google Assistant-enabled
IP44 weatherproof
Outdoor Smart Plug, Surge Protector, POWRUI Smart Power Strip with 4-Outlet Extender, Remote Co…
Price:
$29.97
Available from Amazon, BGR may receive a commission
Plug your strip into the garden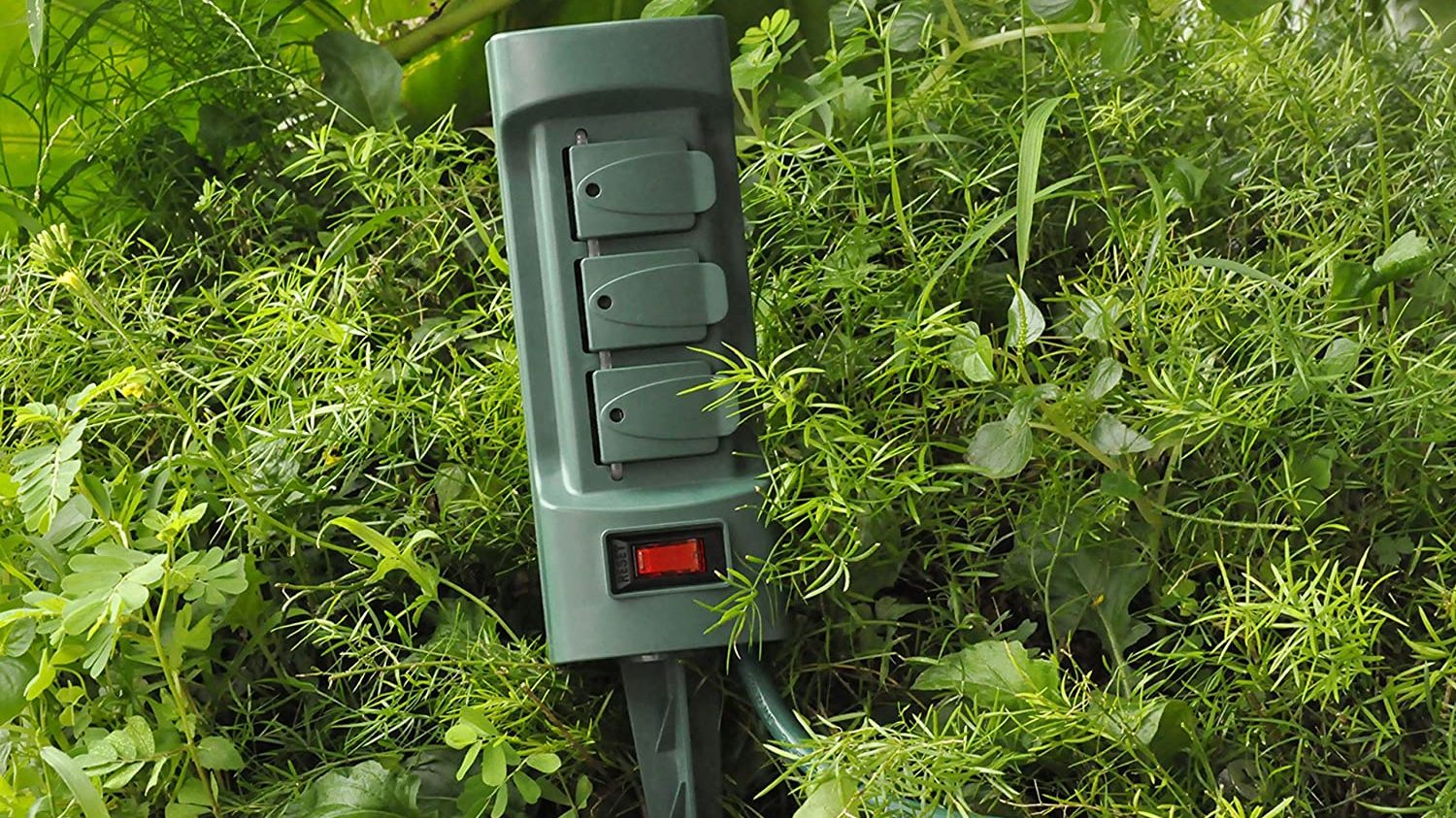 Help your landscape by plugging the BESTTEN Outdoor Power Strip in. The double sided, six-outlet power stake has a nine-foot extension cord that is super flexible. The green color blends in nicely. It powers up to six plugged-in items at the same time. The weatherproof outlet covers make it perfect for use in any season. It is fire-resistant and weatherproof as well as being ETL certified. It has an on and off switch with a circuit breaker.
Key Features:
Nine-foot extension cord
Green color blends in
Six outlets and comes in a fire-resistant box
BESTTEN Outdoor Power Strip with Covers and Overload Protection Switch, Double Sided 6-Outlet Y…
List Price:
$29.99
Price:
$18.99
You Save:
$11.00 (37%)
Available from Amazon, BGR may receive a commission
Control yours with a remote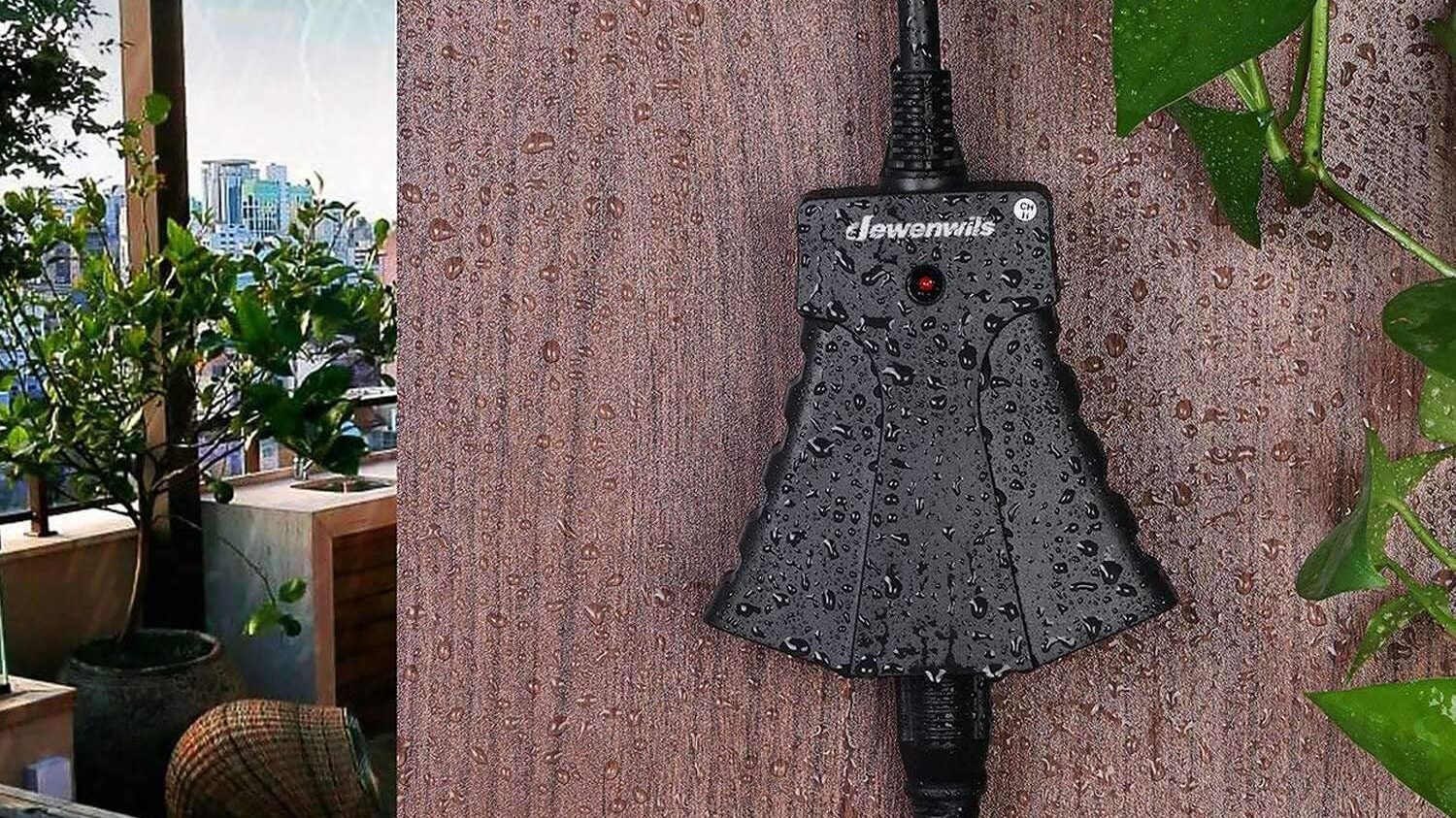 With the DEWENWILS Remote Outlet Power Switch, you'll be able to remotely turn your yard lights on and off. This has three heavy-duty outlets that are rated at 125 Volts. This comes with a wireless remote that allows you to turn on and off your power switch. The outside is made from waterproof construction. The RF range is 100 feet and it can work through walls and doors. It takes almost no time to install it and it makes your life convenient.
Key Features:
Three heavy-duty outlets
Made from waterproof construction
RF range is 100 feet
DEWENWILS Outdoor Remote Control Outlet with Key Ring, Wireless Remote Outlet Power Switch, Wea…
List Price:
$17.99
Price:
$11.89
You Save:
$6.10 (34%)
Available from Amazon, BGR may receive a commission