If you purchase an independently reviewed product or service through a link on our website, we may receive an affiliate commission.
For a lot of people, dairy has become the enemy. Nowadays, more and more cases of lactose intolerance is popping up. So rather than getting a weekly delivery from a milk man (which really isn't a thing much anymore), people are finding other ways to get their milk. Buying almond milk, soy milk, coconut milk, hazelnut milk, or flax milk are just some of the offerings you can find in your local store. But having to constantly look for these iterations is often time-consuming and can be expensive. Why not make your own milk at home with the help of a nut milk bag? A nut milk bag will catch all of the things that you blend in your milk, straining it so as to only deliver you the liquid you desire. You can use this with more than just milk, as it works great with juices, coffee, or Greek yogurt. If you're trying to live a more healthy lifestyle, or one that doesn't hurt your stomach as much, check out our picks for the best nut milk bags out there and get ready to soak, rinse, blend, and strain.
Best Extra Large Nut Milk Bag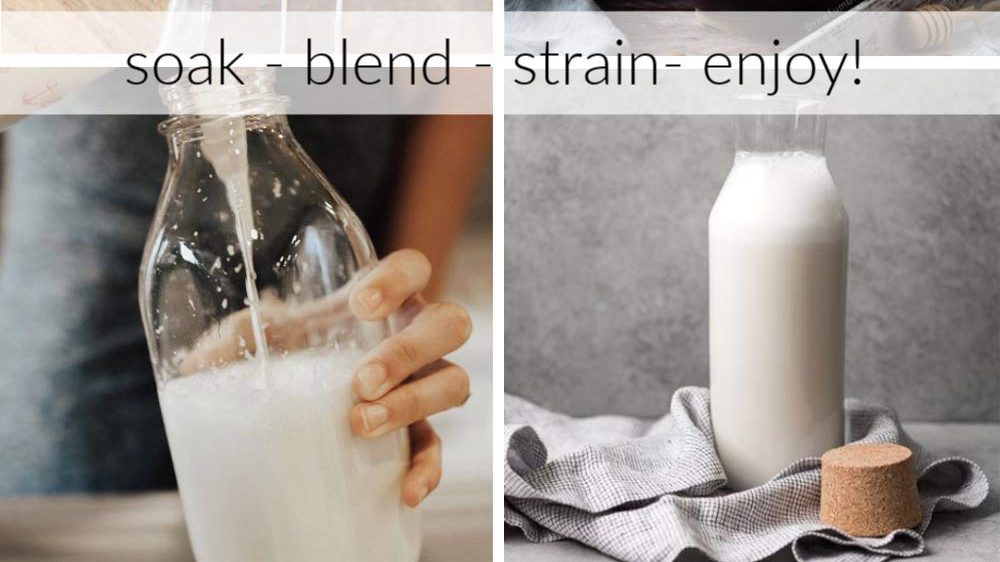 For those who have a large family that is a fan of nut milks, you're going to want to be able to make a lot of it. That's where the Ellie's Best Pro Quality Nut Milk Bag comes in. This bag is 12″ x 12″, providing you with plenty of room to fill up. The opening is wider and the corners are rounded for easier pouring and handling. This eliminates waste and messy pouring. It is made from food grade Italian nylon mesh that won't collect mold, unlike cotton cheesecloth bags. You also don't need to machine wash it like a cotton bag. It is easier to squeeze and strain, giving you faster results. You won't have to worry about filtering your almond milk or juices twice. Plus, it dries fast and has a drawstring that keeps it closed. It is BPA-free and has triple nylon seams for a sturdy hold. You can squeeze it with both hands, unlike some cheaper bags. Best of all, this comes with a free e-book upon purchase that will give you some amazing recipes to make using the nut milk bag. If you're not 100% satisfied, you'll get a full refund. But we can't see you being unsatisfied.
Pro Quality Nut Milk Bag - XL12"X12" Bags - Commercial Grade Reusable All Purpose Food Strainer…
Price:
$13.97
Available from Amazon, BGR may receive a commission
Best Value Nut Milk Bag Pack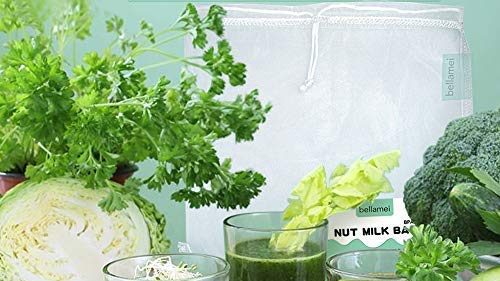 Offering a lot of return on your investment, the Bellamei Nut Milk Bag Three Pack is a solid purchase. With an extremely impressive bang-for-your-buck quality, you'll receive three differently sized bags. They measure 8″ x 12″, 10″ x 12″, and 13″ x 13″, providing you with the ability to make three different beverages or foods at once. Maybe you want to make almond milk, yogurt, and juice for breakfast. Now you can do them all at once. The clever U bottom design gives you more surface area to squeeze. The outward seam makes it easier to clean and the double reinforced stitching won't tear or rip. The drawstring that closes it makes for easier straining. This pack makes for a fantastic gift for people who love living healthy. They are washable, reusable, and remain smell free, even after a long time of using them. They are made from fine Italian nylon mesh that will last a long time. Bellamei offers friendly customer service 24 hours a day, if you ever have an issue.
Bellamei Nut Milk Bag Reusable 3 Pack Food Strainer Nut Bags For Almond/Soy Milk Greek Yogurt P…
List Price:
$8.99
Price:
$7.99
You Save:
$1.00 (11%)
Available from Amazon, BGR may receive a commission
Most Durable Nut Milk Bag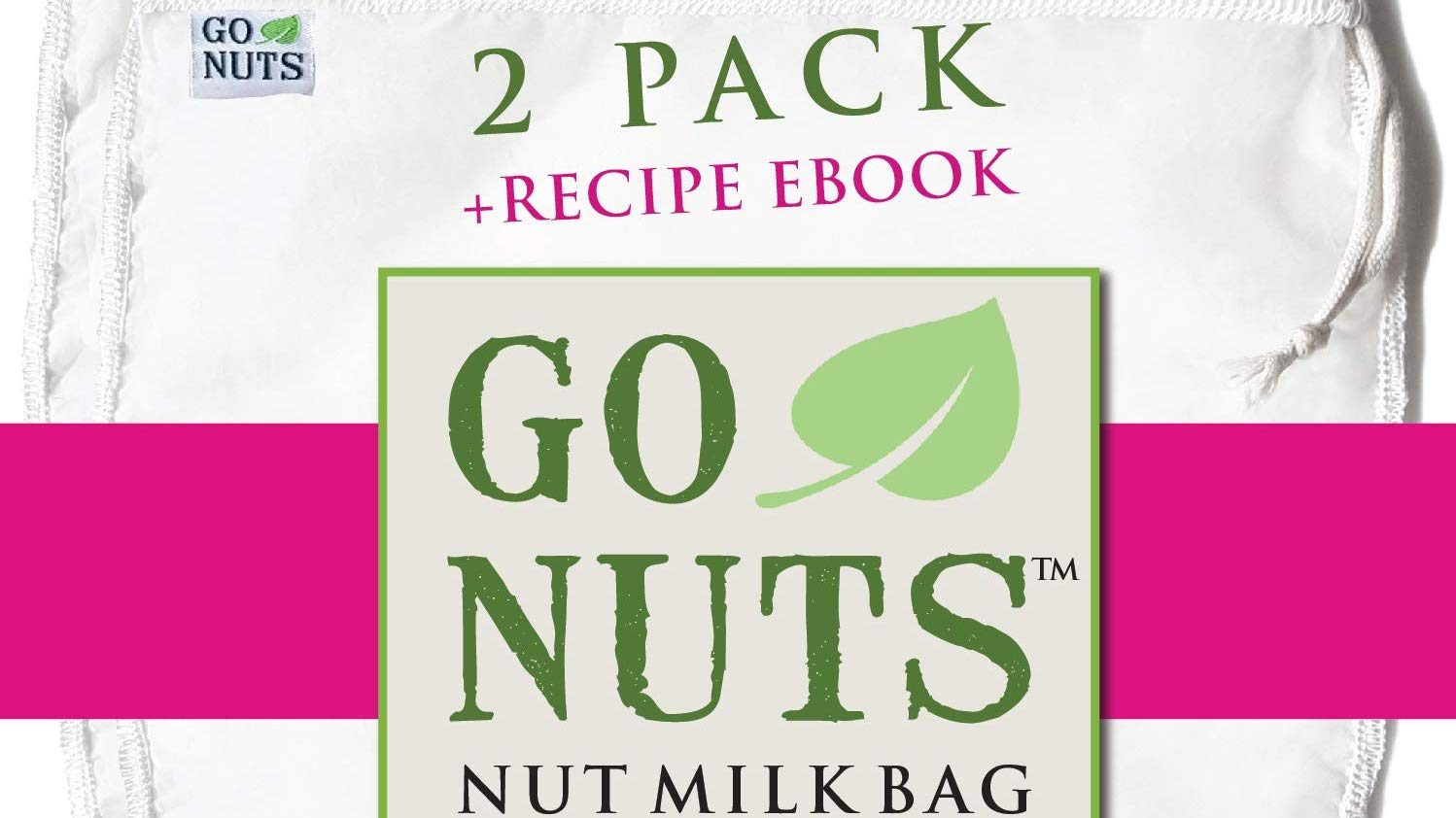 Guaranteeing that they won't rip or fray while you're using them, the Two-Pack Best Nut Milk Bag Restaurant Commercial Grade by GoNuts is built for the long haul. This two-pack comes with optimal 12″ x 10″ nut milk bags. They are constructed from BPA-free nylon and are chef tested. They are heat-resistant and have rounded bottoms for an easier time straining. The edges are triple stitched, making them extremely durable. The mesh is made of only 100 microns. These work great as a strainer or filter, allowing you to make homemade cold brew coffee, kombucha, celery juice, fruit juice, nut cheese, vegetable broth, on top of nut milk. These bags are washable and reusable while always remaining smell free. You'll receive a recipe e-book for free when you purchase this and your satisfaction is guaranteed or you'll get your money back.
2-PACK Best Nut Milk Bag - Restaurant Commercial Grade by GoNuts - Cheesecloth Strainer Filter…
List Price:
$10.95
Price:
$8.88
You Save:
$2.07 (19%)
Available from Amazon, BGR may receive a commission