If you purchase an independently reviewed product or service through a link on our website, we may receive an affiliate commission.
There are so many ways to accessorize your appearance that you may actually get sick of them. Trying to figure out what pants go with which shirt or which hair style would look best with your outfit can be exhausting. Don't even get us started about jewelry or hats, as they can take your look up to a whole new level. But there is something that you are sure to highlight if you're looking for a cute outfit and that's your nails. If you like going the route of press-on or artificial nails, you need something to keep them on. Nail glue is the compound that will keep your nails in place in order to give you the look you desire. Great for those who want extended nails or for people who have trouble growing their own nails, nail glue can keep your artificial nails looking perfect. We've taken the liberty of highlighting our favorite kinds to give you the knowledge you need before selecting your own. Here are our choices.
Best Nail Glue for Precise Application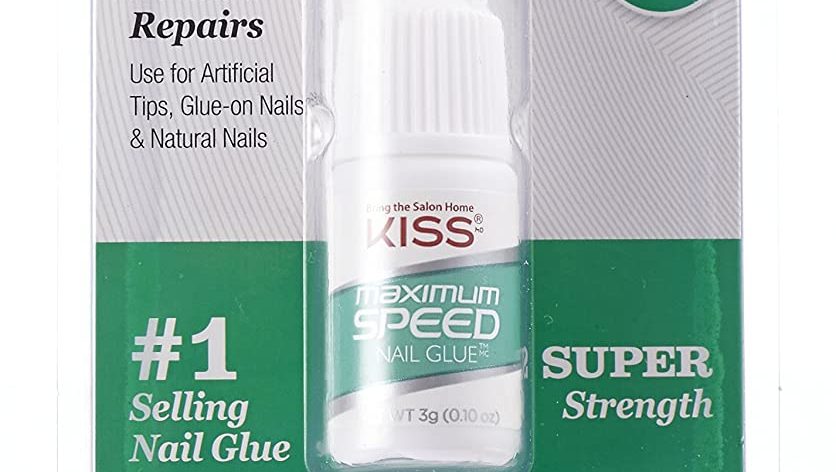 For a super easy nail glue to apply, reach for the Kiss Products Maximum Speed Nail Glue. This is meant for precise application, as you'll be able to cover all of your nails in a quick amount of time. The bottle makes it easy to rub on your nails, as the thin top can coat your nails easier. It's easy to apply and it bonds in seconds, so you'll be able to press on your nails and have them set in just a few moments. You'll be ready to walk out for the night with your nails set quickly. These come in packs of one, two, three, four, five, or six, depending on how much you need. You can also use this to fix any nails that have cracked or broken.
Kiss Products Maximum Speed Nail Glue BK135 (1 Pack)
Price:
$4.22
Available from Amazon, BGR may receive a commission
Best Quick Drying Nail Glue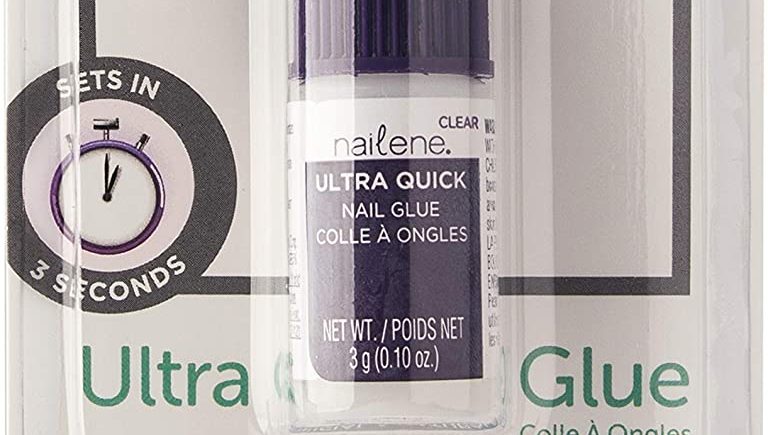 You don't want to have to wait and sit and wave your hands back and forth to dry them like you have to do for most nail polishes. For a quick and easy time drying, check out the Nailene Ultra Quick Nail Glue for Artificial Nails and Repair. The durable and fast setting glue instantly bonds artificial and natural nails, giving you time to shine. This glue dries in three seconds and has superior holding power. This is designed to impress as it's easy to apply for your beauty routine. To repair a nail, you can place a drop on the tear and then hold the repair in place with tweezers for five seconds. This is great for all kinds of nails.
Nailene Ultra Quick Nail Glue, 0.10 oz – Durable, Easy to Apply False Nail Glue – Repairs Natur…
Price:
$1.99
Available from Amazon, BGR may receive a commission
Best Pack of Nail Glue Bottles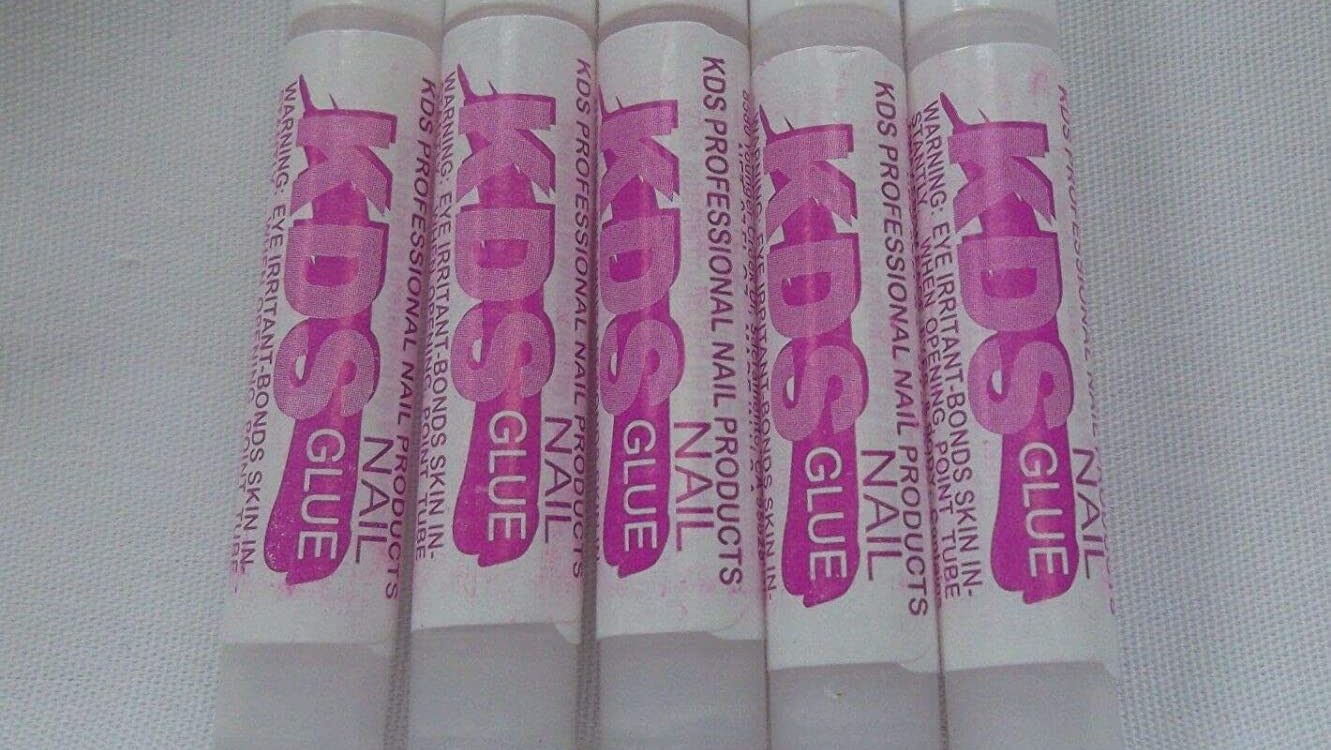 You'll get 0.07 ounces in each of the five bottles of the KDS Nail Tip Glue. This provides an adhesive super bond for your acrylic nail tips. These bottles can be squeezed, so you can apply it directly to your nails. This is a professional nail product that has been used in nail salons. This is non-toxic, so it's safe to use for many ages.
5 pcs KDS Nail Tip Glue - Adhesive Super Bond For Acrylic Nails Tips - 0.07 oz for each glue
List Price:
$4.98
Price:
$3.95 ($0.79 / Count)
You Save:
$1.03 (21%)
Available from Amazon, BGR may receive a commission
Best Brush Applicator Nail Glue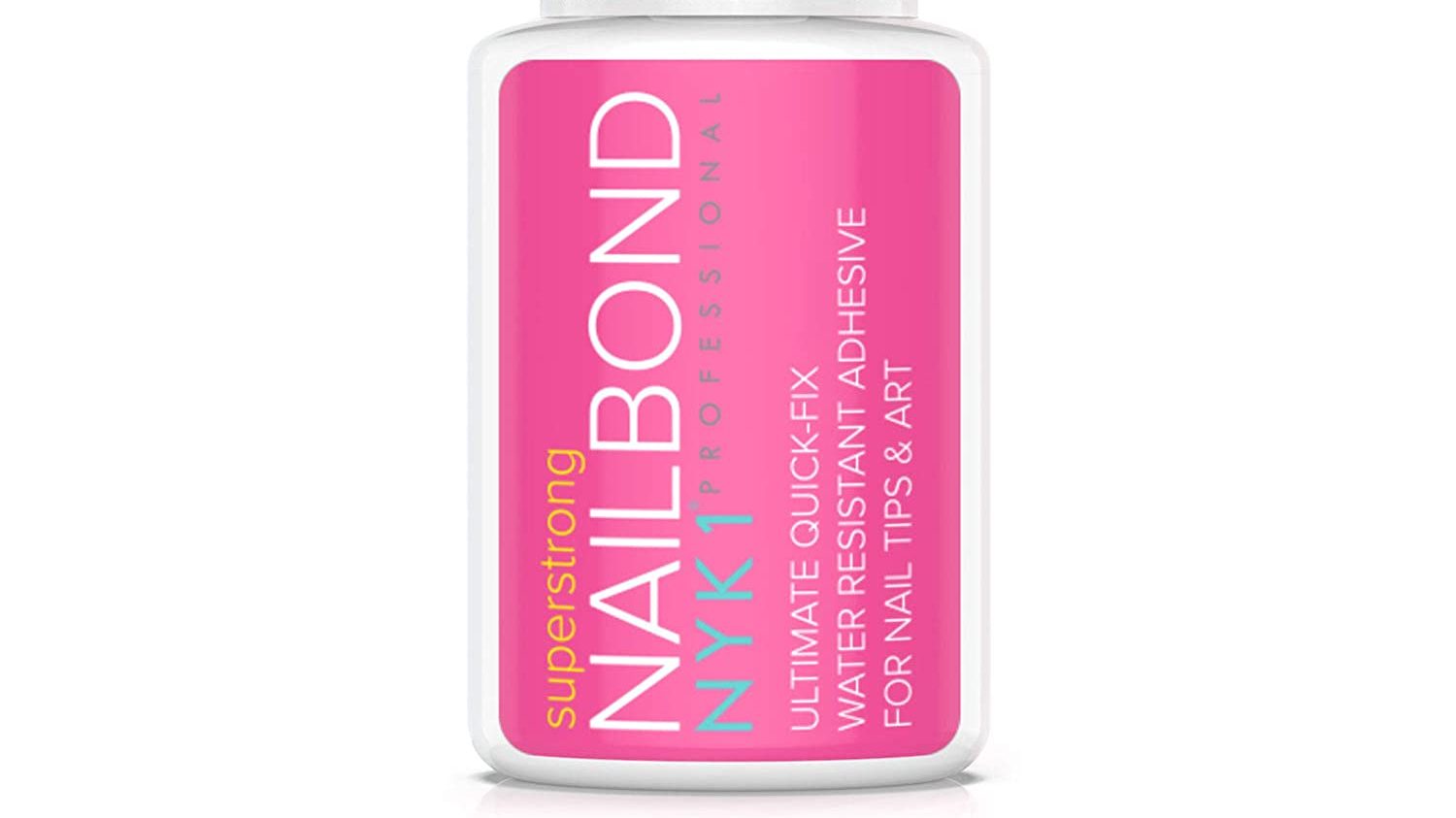 Super strong and delivering an excellent hold, the NYK1 Nail Glue works great for acrylic nails and press-on nails. The top of the nail glue bottle allows you to coat your nails in a few brush strokes. The fine precision brush applicator helps make it dry quicker and the formula is meant to dry in just a few seconds. It is compatible with all nail tips and can provide strong, reliable and long-lasting salon professional holds for your acrylic nails. It comes in a 7 ml bottle that is meant to be used from base to tip.
Super Strong Nail Glue For Acrylic Nails, Nail Tips and Press on Nails (8ml) NYK1 Nail Bond Bru…
List Price:
$17.95
Price:
$12.99 ($48.11 / Fl Oz)
You Save:
$4.96 (28%)
Available from Amazon, BGR may receive a commission
Best Nail Glue for Nail Jewelry
Want to fancy up your nails with gems or rhinestones? Grab the GA&EN Nail Art 8m Rhinestone Glue Gel. This provides strong and long-lasting performance and you need a UV light to use it. This comes in a jar of gel glue that's 8 ml in size, so you'll have plenty for a while. It also comes with three nail brushes, all with different tips, to better apply the amount of nail glue that you need. This is meant for flatback and non-flatback rhinestones, so you can use them alternately.
Nail Art 8ml/One Jar of Wipe-Off Rhinestone Glue Gel Adhesive Resin Gem Jewelry Diamond Polish…
Price:
$4.99 ($4.99 / Count)
Available from Amazon, BGR may receive a commission