If you purchase an independently reviewed product or service through a link on our website, we may receive an affiliate commission.
Most people groan when they think about doing a workout. Who wouldn't rather watch TV or play a video game? Well, life can't be spent only sitting around. If you're working all day, it may be tough to find a time to squeeze in a training session, but you've got to make the effort to find one. Even if you're just doing a workout at home, it still counts. That way, you can workout and still watch the TV shows you want to catch up on. One of the great ways to add more weights to your workout is by utilizing a medicine ball. A medicine ball can be used for many exercises and can be incorporated into your routines rather easily. They can also be used indoors and outdoors, so they are versatile. They come in different sizes, so people of all ages can utilize them. To help you kick up your workouts, we've hand selected our favorite medicine balls and discussed them below. Take a look and enjoy the results.
Best Weight Options for Medicine Balls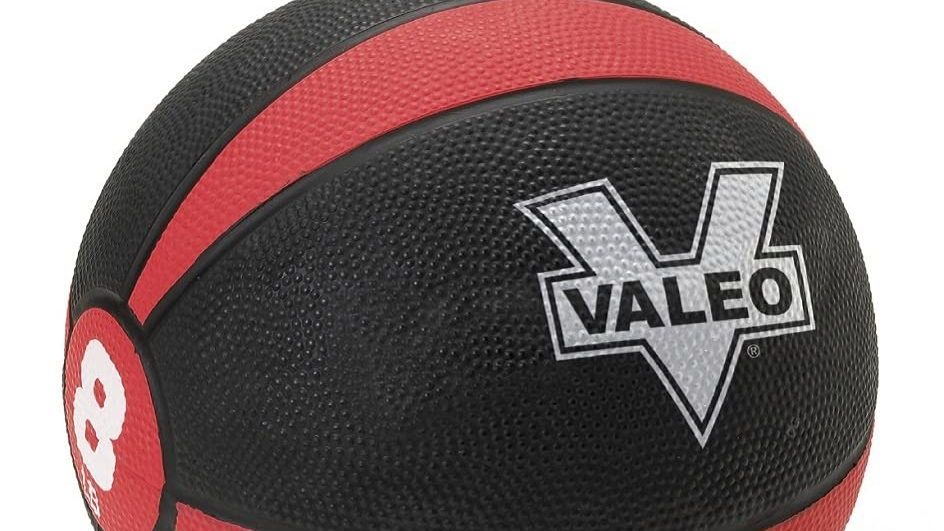 Made from sturdy rubber construction, the Valeo Medicine Ball is great for strength training. This is a classic medicine ball that helps your workouts while you develop core strength. You can improve coordination and fine tune your balance while working through strength training, plyometric training, balance training, and building muscle. You can choose between different weights depending on personal strength, as there are options for four pounds, six pounds, eight pounds, 10 pounds, and 12 pounds. It has textured surfaces provided with an easy solid grip. You can even bounce these off hard sequences and this comes with a fitness guide to help you in your workouts. This comes with an exercise wall chart to make workout tracking simpler.
Valeo 8 lb Medicine Ball With Sturdy Rubber Construction And Textured Finish, Weight Ball Inclu…
Price:
Available from Amazon, BGR may receive a commission
Best Medicine Ball for Bouncing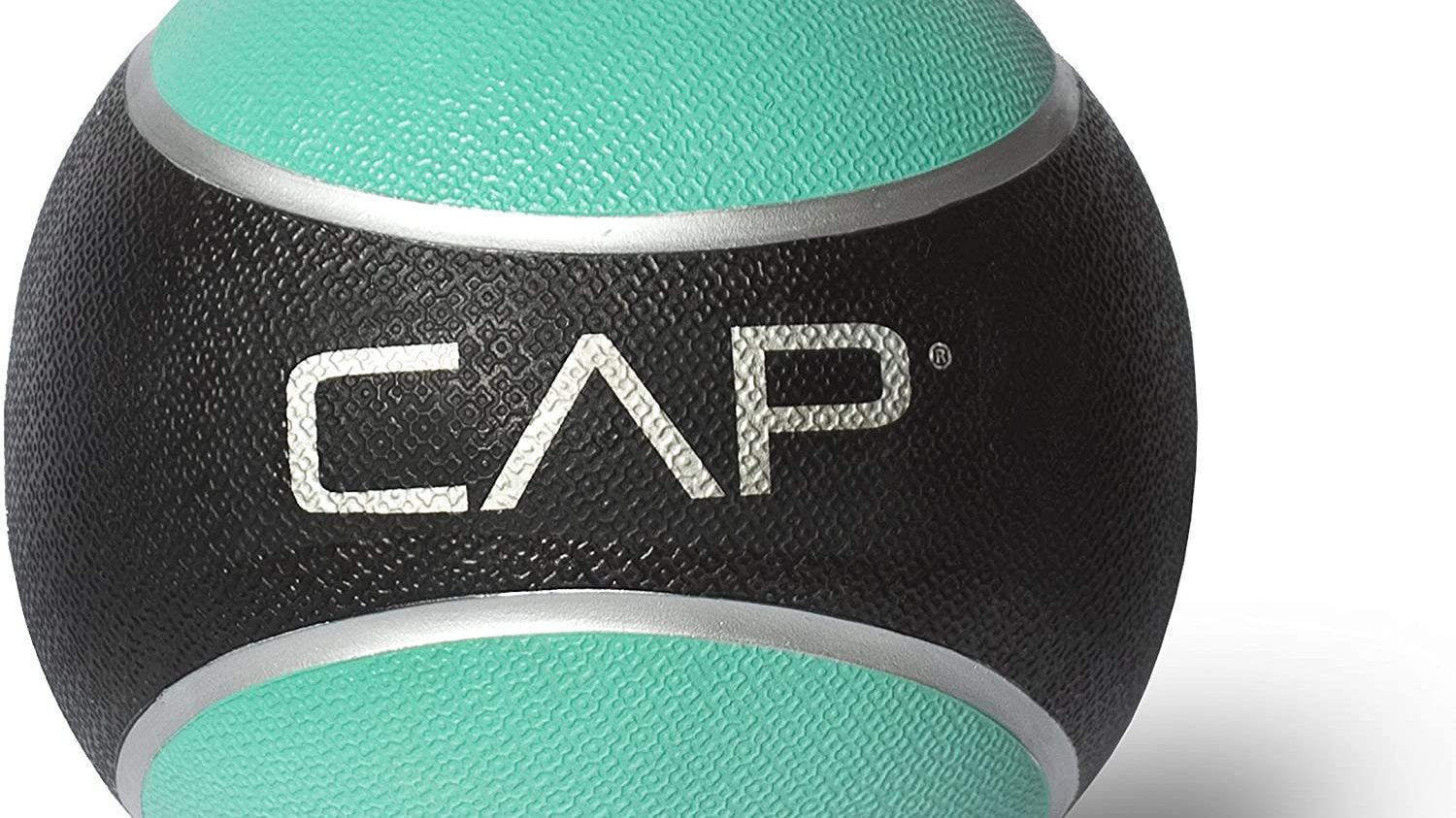 Getting through a workout can be hard, so you might as well find something to help your coordination too. With the Cap Barbell Medicine Ball, you can choose between a two-pound ball, four-pound one, six-pound one, or 12 pound ball. This is meant for home use strictly, as it has a thick rubber wall that is safe for your home. Sizes four to 12 are all meant for bouncing, so you can use that in your exercises. You can choose between six different colors: teal, red, yellow, purple, blue, and gray. It has a single texture rubber finish that makes it easy to use in your house.
CAP Barbell Rubber Medicine Ball, 2-Pound, Teal
Price:
$17.99
Available from Amazon, BGR may receive a commission
Heaviest Medicine Ball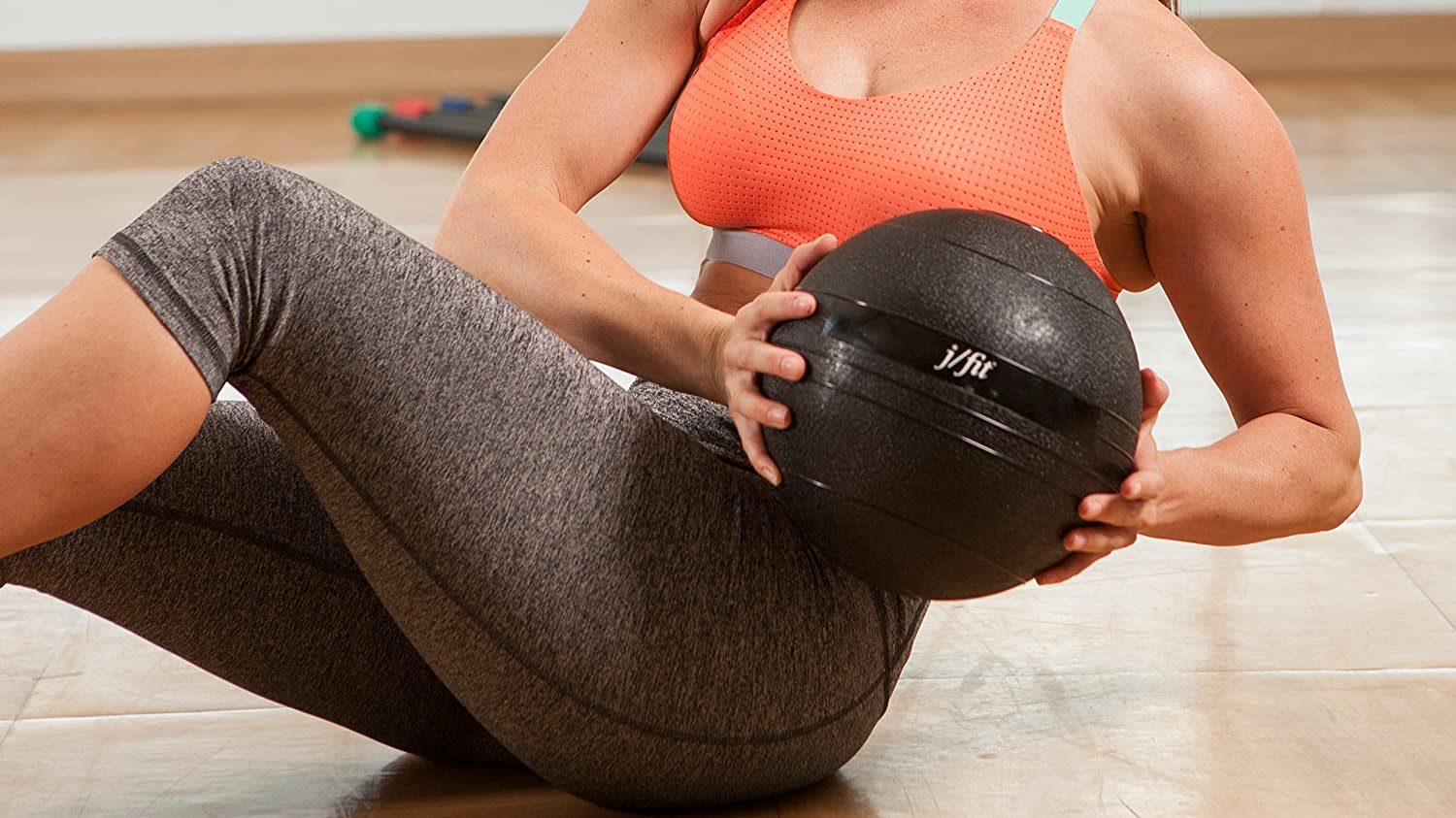 Available in many weights and styles, the j/fit Dead Weight Slam Ball for Strength & Conditioning are perfect for your Workouts of the Day. Weighing between 10 and 50 pounds, these are great for cross training, if you're into CrossFit. You can choose between all of those sizes to best fit your workout. You'll be able to advance through cross training levels by moving at high speed with this ball. You will push your body towards producing more power while building muscle. The slam ball adds an extra layer of resistance to exercises, which traditionally relies on body weight. All of the balls are 9″ in diameter.
JFIT Dead Weight Slam Ball for Strength and Conditioning WODs, Plyometric and Core Training, an…
Price:
$113.45
Available from Amazon, BGR may receive a commission
Best Non-Slip Medicine Ball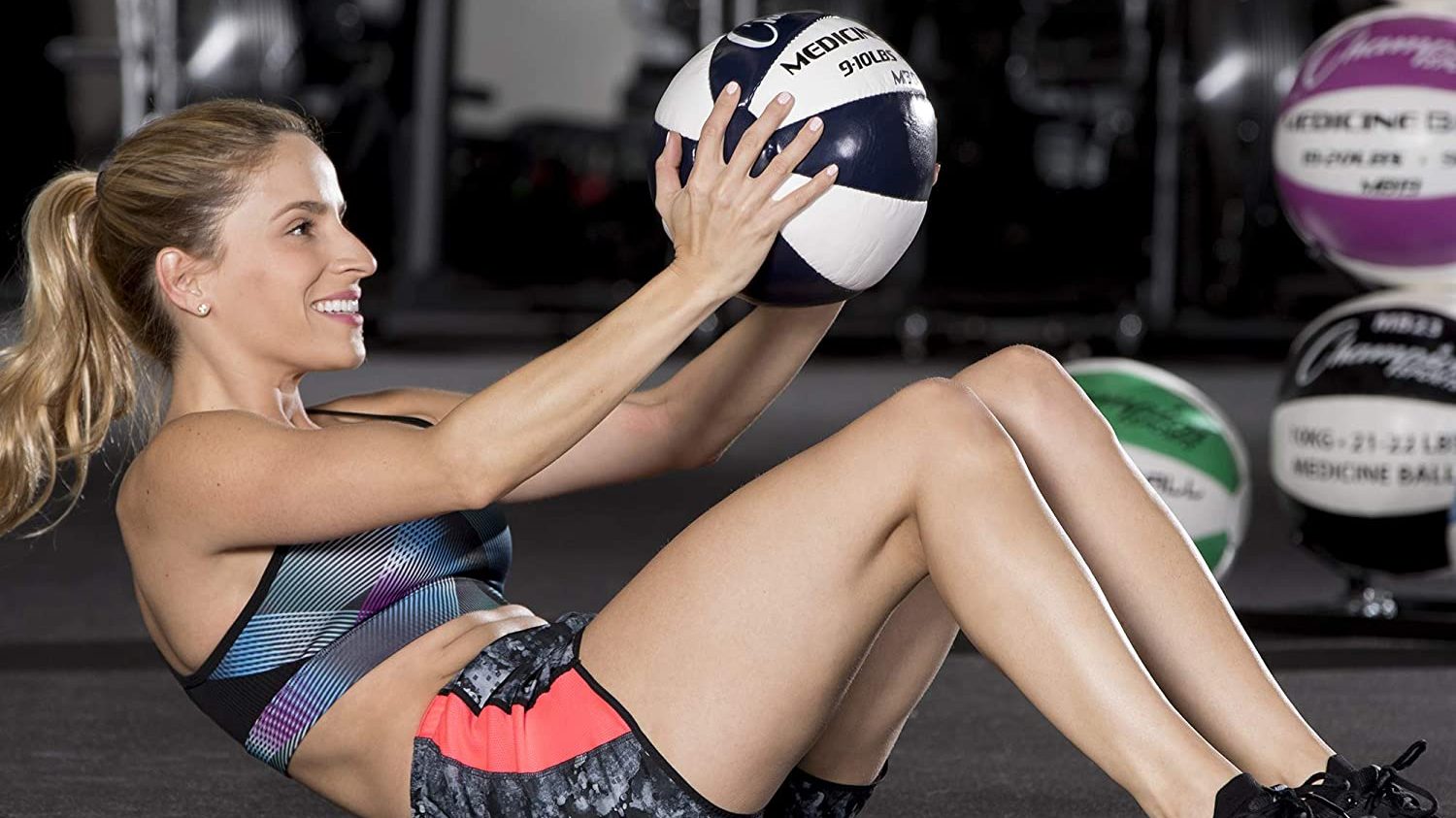 Using the Champion Sports Exercise Medicine Balls provides you with plenty of sizes to work with. You'll be able to handle more core workouts easier the more you use medicine balls like these. You can elevate your routine, as the leather balls are unwavering in their performance. It has a non-slip and controlled grip, allowing you to use them for floor exercises, weightlifting, or aerobics. The high quality materials allow you to lift them easier and put them through the workouts with you. These are premium reinforced with stitching for a long-lasting function. They come in different colors depending on the weights, allowing you to differentiate easier.
Champion Sports Exercise Medicine Balls, 4-5 lbs, Leather with No-Slip Grip - Weighted Med Ball…
Price:
$22.99
Available from Amazon, BGR may receive a commission
Best Mini Medicine Ball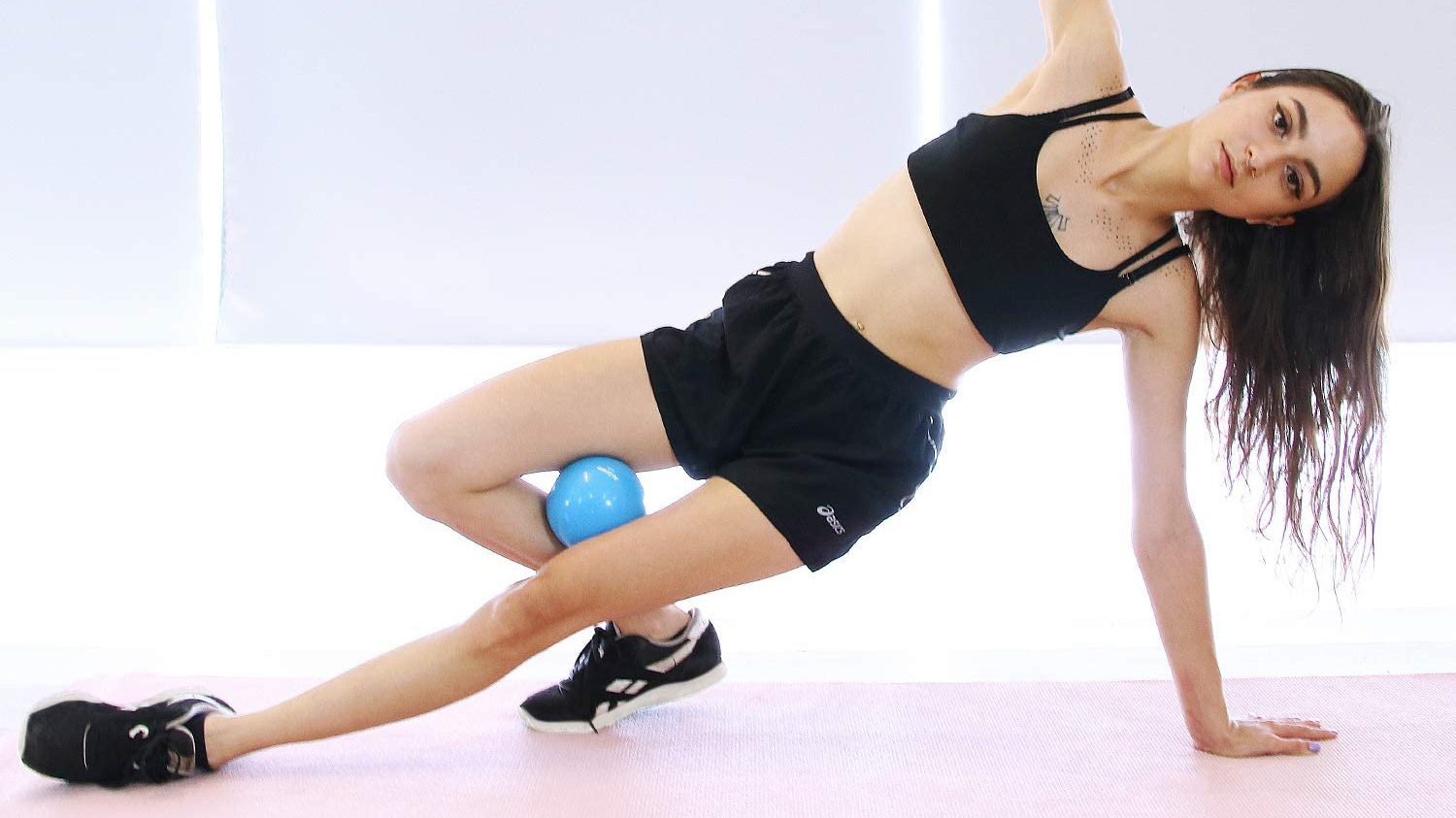 For toning purposes, the A2ZCARE Toning Ball is a great mini medicine ball to use. You can use these for pilates, fitness, strength training, yoga and rehabilitation. It is designed to fit in your palm and the durable soft PVC shell makes it easy to hold. You can chose between different colors which are different weights. These are a great alternative for dumbbells, as they'll improve your self balance, strength, and flexibility. These come with a 30-day free return guarantee and are backed by a six-month warranty.
A2ZCare Toning Ball - Soft Weighted Mini Ball / Medicine Ball (Yellow (3lbs))
Price:
$14.57
Available from Amazon, BGR may receive a commission