If you purchase an independently reviewed product or service through a link on our website, we may receive an affiliate commission.
You're hanging out with your friends, trying to figure out what to do on a warm day. Someone says to go to a movie. Everybody kind of brushes that aside because you all want to stay outdoors. Some says to hang by the pool, but you know you want to be more active than lounging and tanning. Sure, swimming would be good activity but that doesn't give you the competitive aspect that you're looking for today. Luckily, there are plenty of activities you can play in your yard that will fulfill all of your needs and a lot of those are lawn games. Lawn games allow you to get your competitive juices flowing and give you a great reason to be outside on a beautiful day. We've highlighted some of the best to give you an idea of just how you can spend your day. Take a look and bring all your friends together.
Rule the board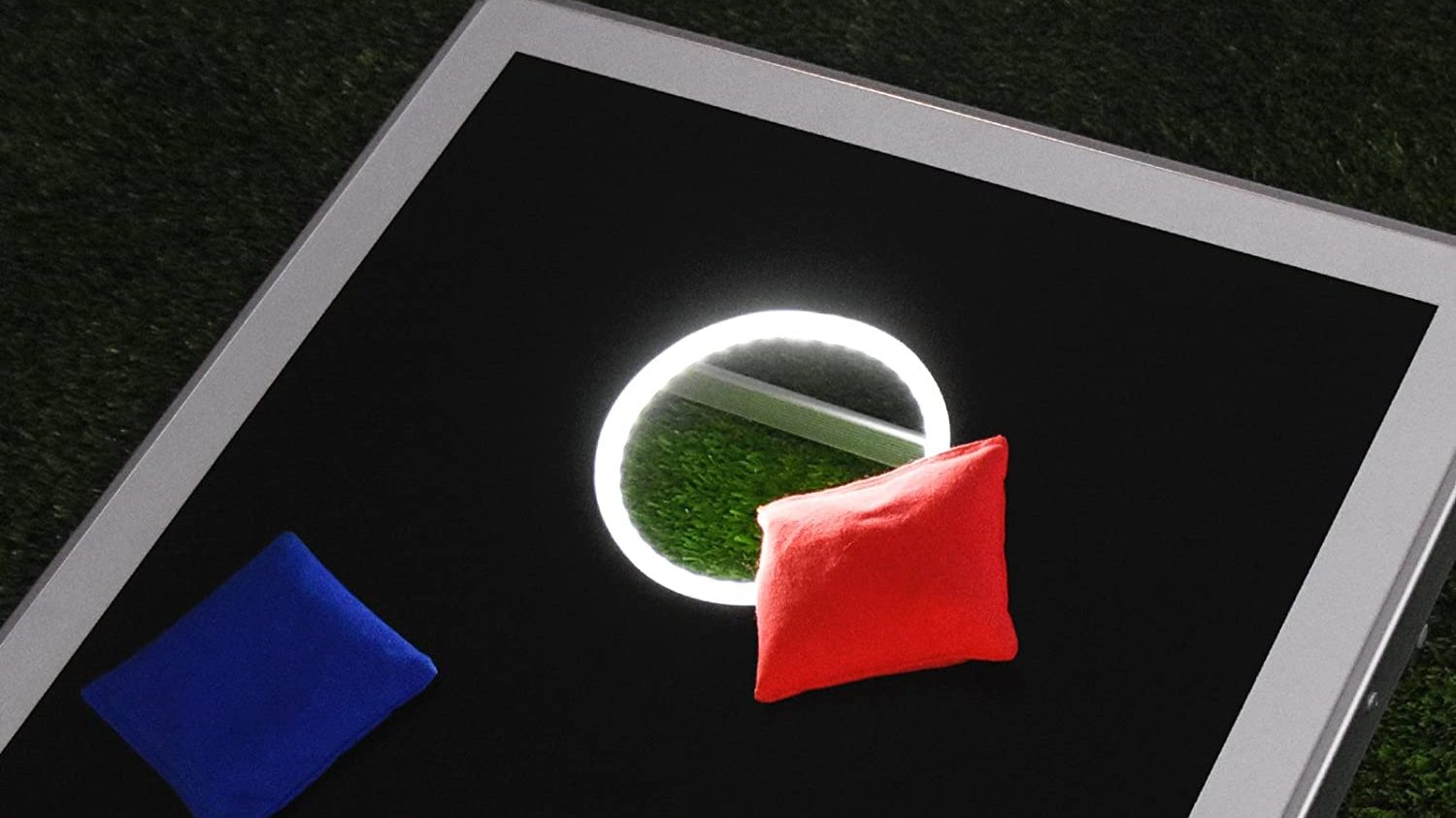 Whether it's day or night, you'll be able to dominate on the GoSports Cornhole Bean Bag Toss Game Set. This is a superior set, because it lights up, allowing you to continue your games into the night. With the flip of the switch, the built-in LED lights turn on to add to the fun. This is a full size cornhole set with tailgate size (3′ x 2′) boards and eight all-weather bean bags that come in a carrying case. The boards feature composite MDF surface with high-strength aluminum frames for durable play. The boards are lightweight and portable, so you can bring them to wherever you want to set them up. Each LED ring is powered by three AA batteries, which are included. This is ideal for hours of entertainment.
Key Features:
Full size cornhole set
LED rings that turn on with a switch
Lightweight and portable boards
GoSports LED Light Up Cornhole Set, Tailgate Size, Black (CH-01-LED)
Price:
$105.99
Available from Amazon, BGR may receive a commission
Get your roll on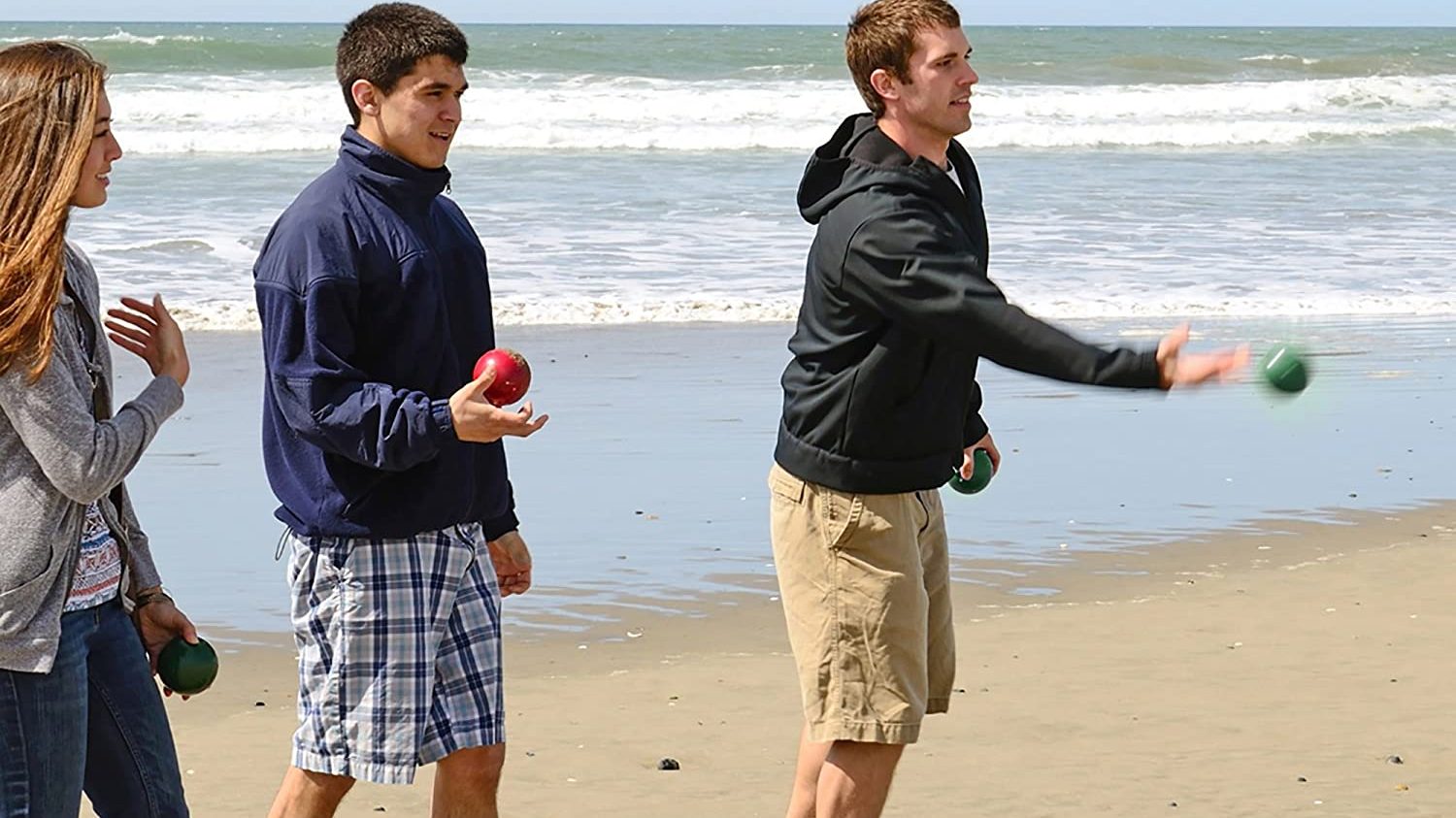 Play against another person or play on a team with the Hey! Play! Bocce Ball Set. This complete summer classic set can be played by people of all ages, so it's fun for any kind of get together. The balls come in a carrying case that make it simple to bring with you. The bocce balls are made from high quality poly-resin compound material that is crack- and damage-resistant. You'll get four red balls and four green balls with different scoring patterns. Each one of them measures 3.5″ in diameter and the pallino ball is 1.5″ in diameter. Play this in the backyard or on the beach at your next getaway.
Key Features:
Made from high quality poly-resin compound material
Four red and four green balls
Comes with a carrying case
Bocce Ball Set – Outdoor Backyard Family Games for Adults or Kids – Complete with Bocce Balls,…
Price:
$46.25
Available from Amazon, BGR may receive a commission
Lawn darts for the whole family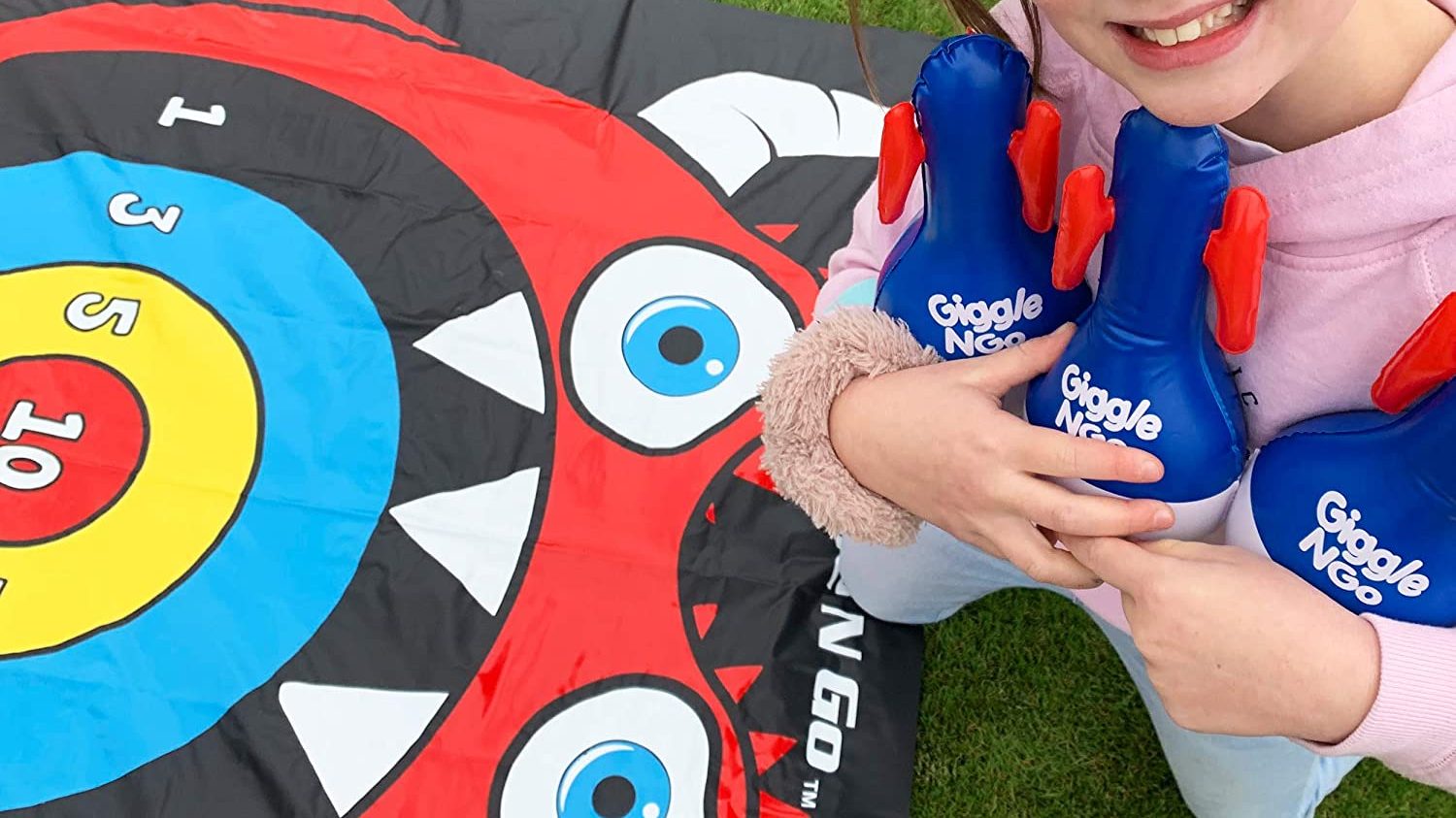 Classic lawn dart games can be potentially dangerous for little children but the GIGGLE N GO Flarts Outdoor Games for Family is a safer alternative. Rather than having darts with sharp tips, these darts are inflatable and will land on a board that is either monster- or unicorn-themed. It takes only minutes to set this up and you can play it anywhere. You can even play this indoors on a rainy day. The mat is 47″ x 47″ for a comprehensive target and each dart is 20cm in height. Teach your kids the game of lawn darts with Flarts.
Key Features:
Family game of lawn darts
Inflatable darts and a 47″ x 47″ target mat
Can play anywhere, even indoors
Giggle N Go Outdoor Games for Kids, Adults & Family - The Original Flarts Floor and Yard Darts…
Price:
$29.97
Available from Amazon, BGR may receive a commission
Be active and work out while playing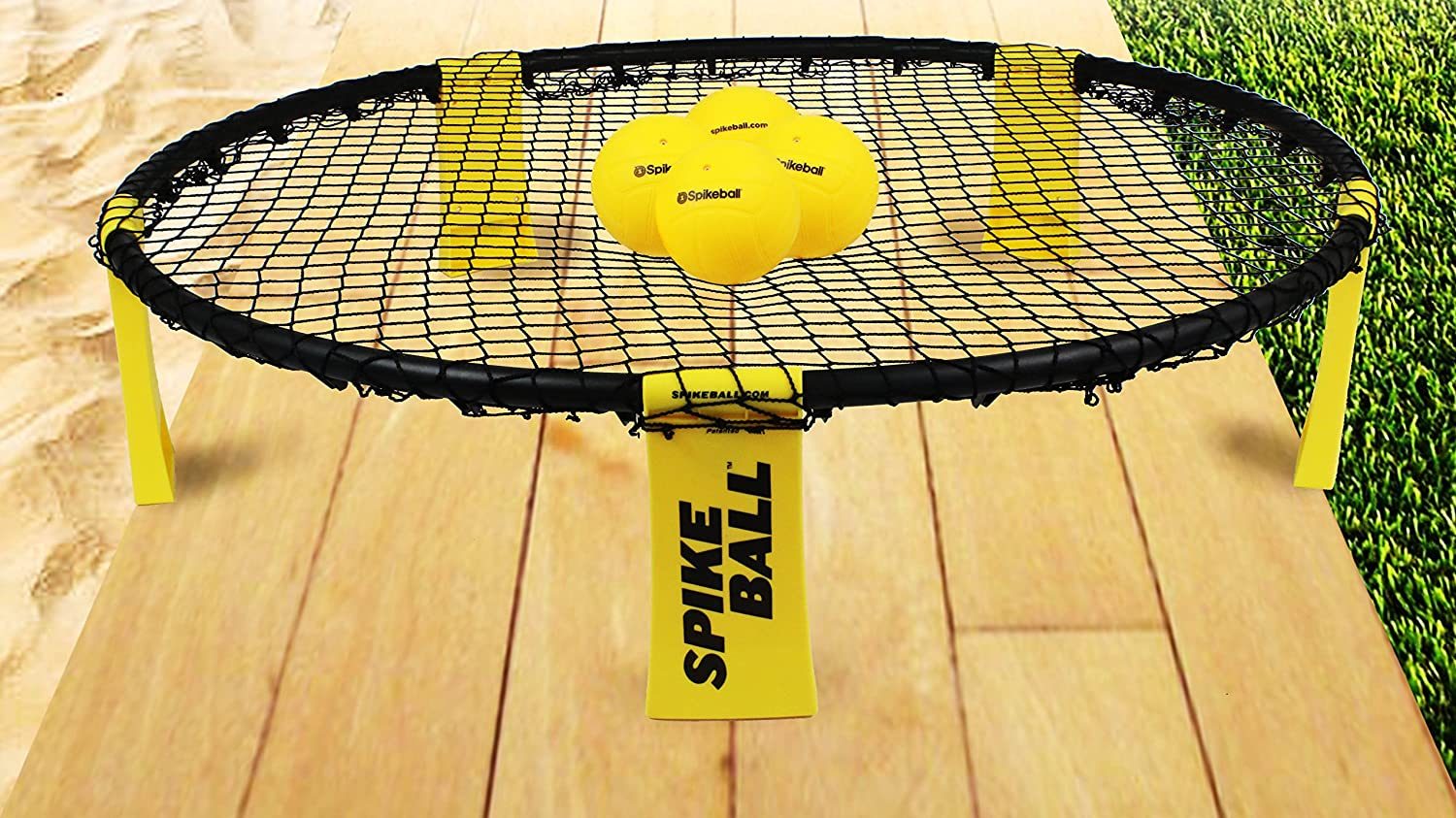 You're sure to have some epic matches with the Spikeball Game Set. This two-on-two game has rules kind of like volleyball that allows you and your partner to hit the ball back and forth to your opponents. But the ball is bouncier and you have to aim it to the net, rather than over it. It can be played indoors, at the beach, or in your yard. The net is adjustable, so you can pick the tightness and how much bounce you'll be getting. The legs are foldable, making it easier to store.
Key Features:
Two-on-two game kind of like volleyball
Gets you running around
Foldable legs and adjustable net
Spikeball Game Set - Played Outdoors, Indoors, Lawn, Yard, Beach, Tailgate, Park - Includes 1 B…
Price:
$64.99
Available from Amazon, BGR may receive a commission
Make sure your tosses are accurate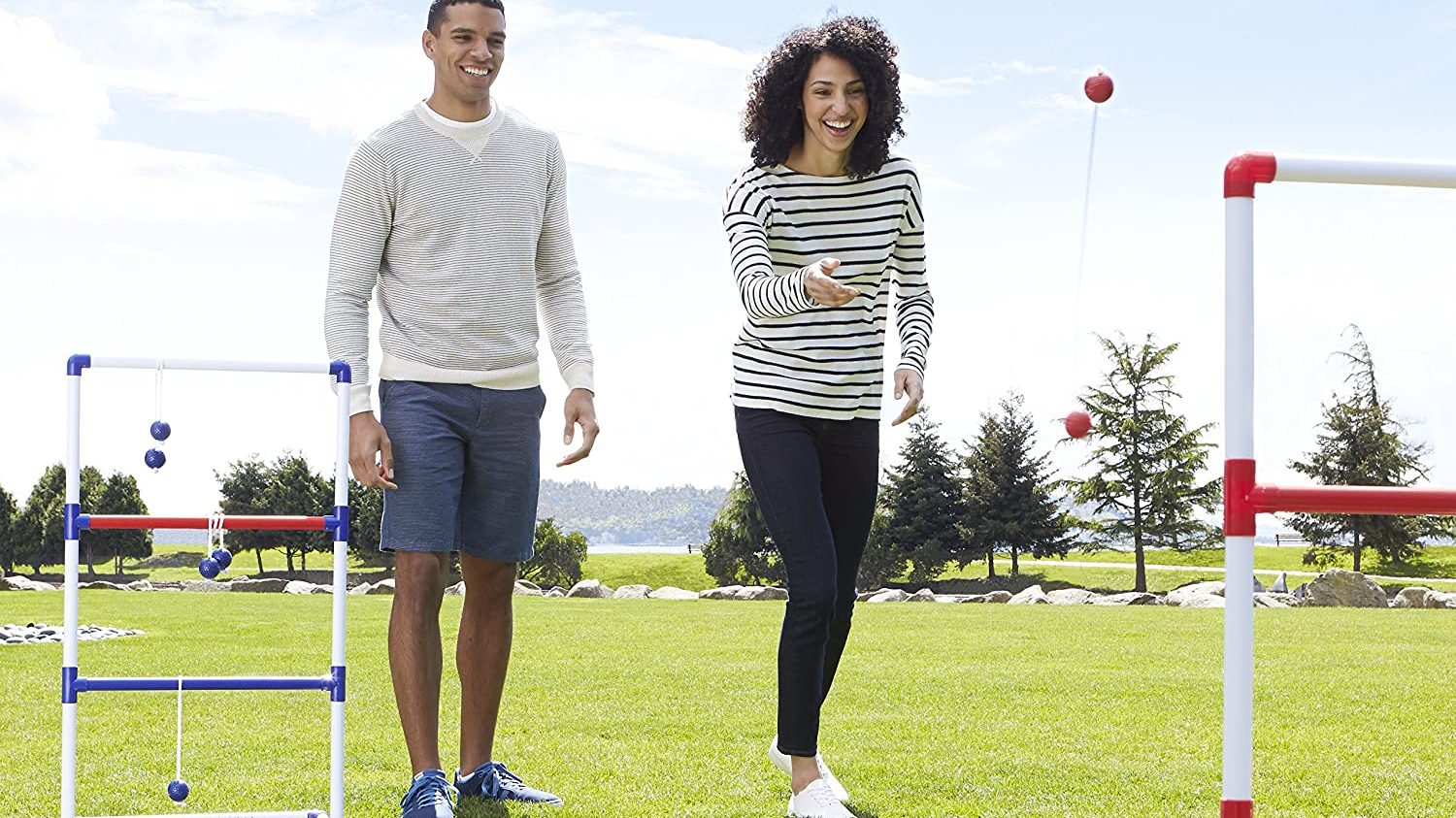 The AmazonBasics Ladder Toss Outdoor Lawn Game Set is easy to carry and set up. The ladders measure 40″ x 24″ and the PVC pipes create target framework that you aim at. This easy-to-learn game offers interactive fun for anyone who plays. The balls are tied together with rope and you toss them at any of the rungs for points. This is all very transportable and is great for tailgating or an afternoon in your backyard. It is designed for two or four players.
Key Features:
PVC pipes create target framework
Balls are tied together with rope
Very transportable
Amazon Basics Ladder Toss Outdoor Lawn Game Set with Soft Carrying Case - 40 x 24 Inches, Red a…
List Price:
$39.96
Price:
$37.72
You Save:
$2.24 (6%)
Available from Amazon, BGR may receive a commission