If you purchase an independently reviewed product or service through a link on our website, we may receive an affiliate commission.
Make sure you look over both shoulders and behind you before you decide to come out from your hiding spot. Scan the field and cover your teammate's back as you move forward into enemy territory. The last thing you want to do is to be surprised and have to be sent back to base. One of the most fun games to play when you're a kid is laser tag. It can be easier than paintball, as you don't have to worry about reloading and it doesn't actually hurt at all when you get hit. Rather than having to pay an exorbitant amount of money to play at a facility, you can bring the game home. Below, we've hand selected our favorite laser tag games for you to enjoy in the backyard. Remember to check both directions before advancing!
Have a ton of fun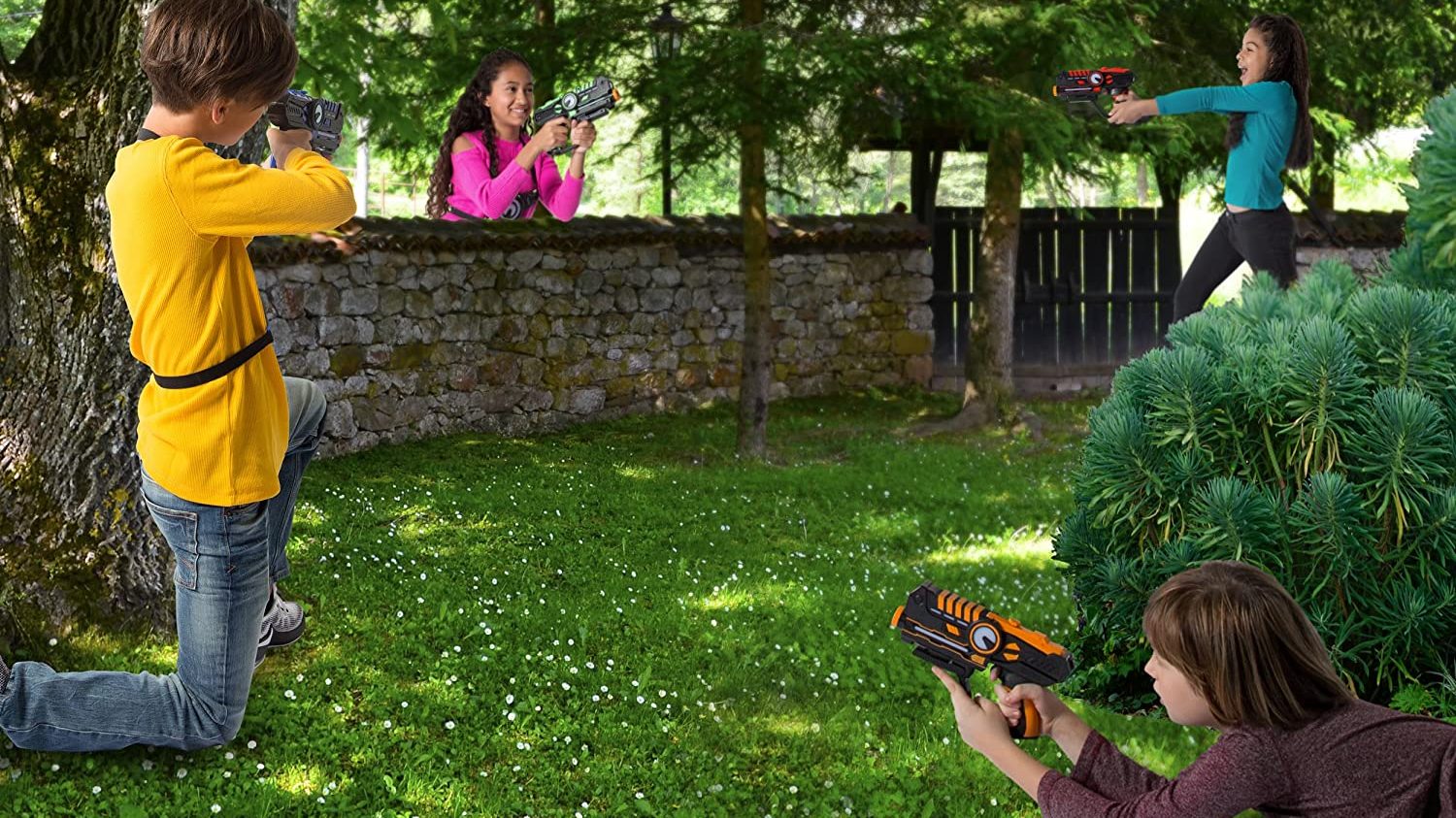 Giving you the immersive feeling that you enjoy in a facility, you'll love playing with the ArmoGear Infrared Laser Tag Blasters and Vests. This is an authentic laser tag game that brings the arena to your backyard. What sets these apart from many other laser tag games is the vests. The target vests add a little bit more real life experience to your contest. This has invisible mode, night vision flashlights, and voice-guided directions to help your game play. Up to four teams can play and you can switch between modes for the guns including pistol, shotgun, machine gun, and rocket to vanquish your enemies. These use child-safe infrared signal emission, so it's completely safe for anybody in your family to use. The blasters are made with the highest manufacturing quality. Batteries are not included but each vest needed three AAA batteries and the blasters also take three AAA batteries.
ArmoGear Laser Tag – Laser Tag Guns with Vests Set of 4 – Multi Player Lazer Tag Set for Kids T…
List Price:
$109.99
Price:
$99.99
You Save:
$10.00 (9%)
Available from Amazon, BGR may receive a commission
Battle inside or outside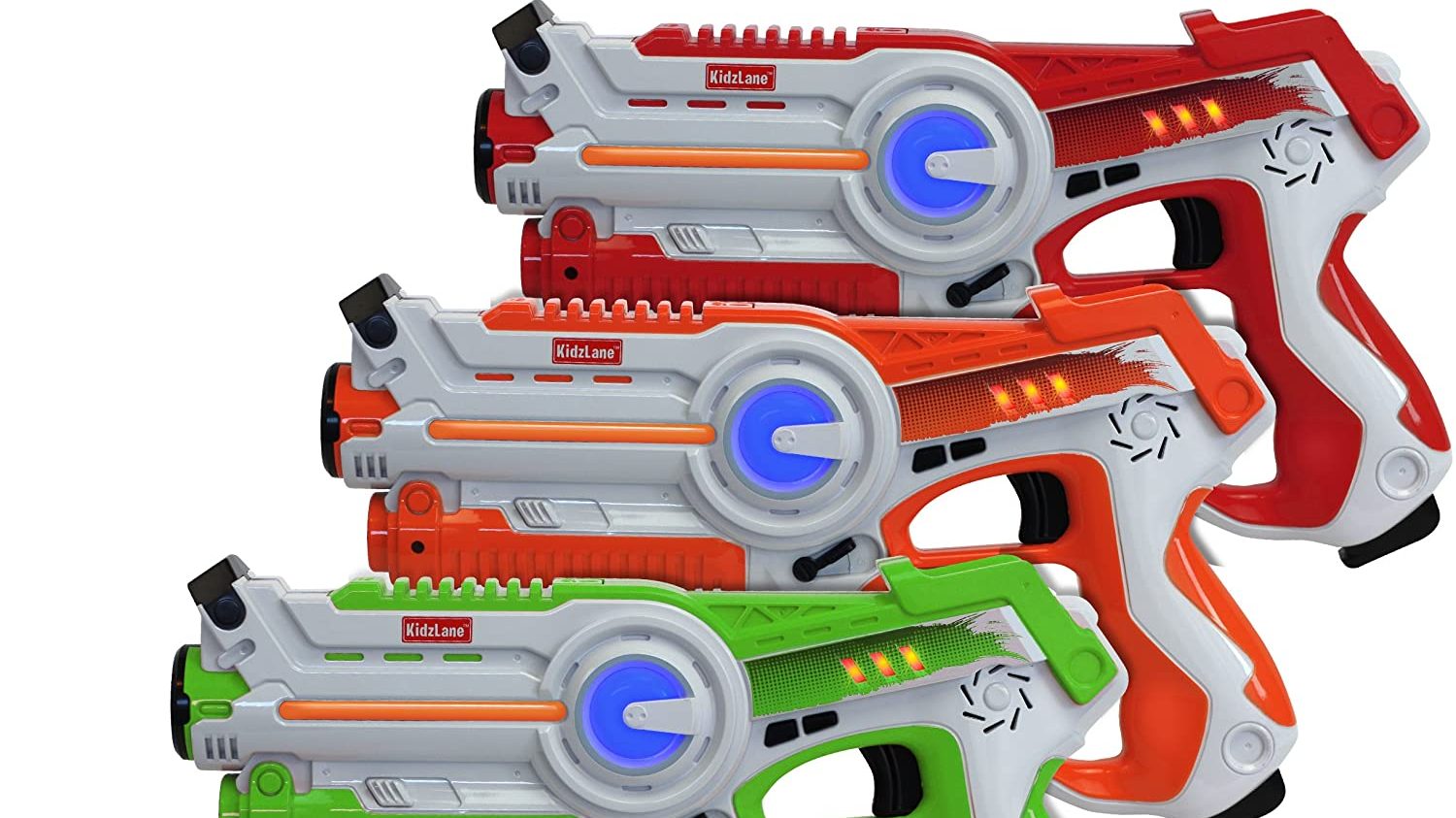 You can play the Kidzlane Infrared Laser Tag Game pretty much anywhere you want. You'll be able to play a four-team game, as the teams are split up between green, red, blue, and white. The guns can switch between different modes like pistol, shotgun, machine gun, and rocket, so you can have fun with your choice. Because there aren't any vests, as the guns are the targets, you can play this in the basement, running around the couches, or outside in the yard. You can shoot from 130 feet away and it will still register. It is safe for children of all ages and comes out with booming sounds that highlight your game.
Kidzlane Laser Tag Guns Set of 4 | Lazer Tag Guns for Kids with 4 Team Players | Indoor and Out…
List Price:
$59.99
Price:
$49.99
You Save:
$10.00 (17%)
Available from Amazon, BGR may receive a commission
Play compatibly with multiple sets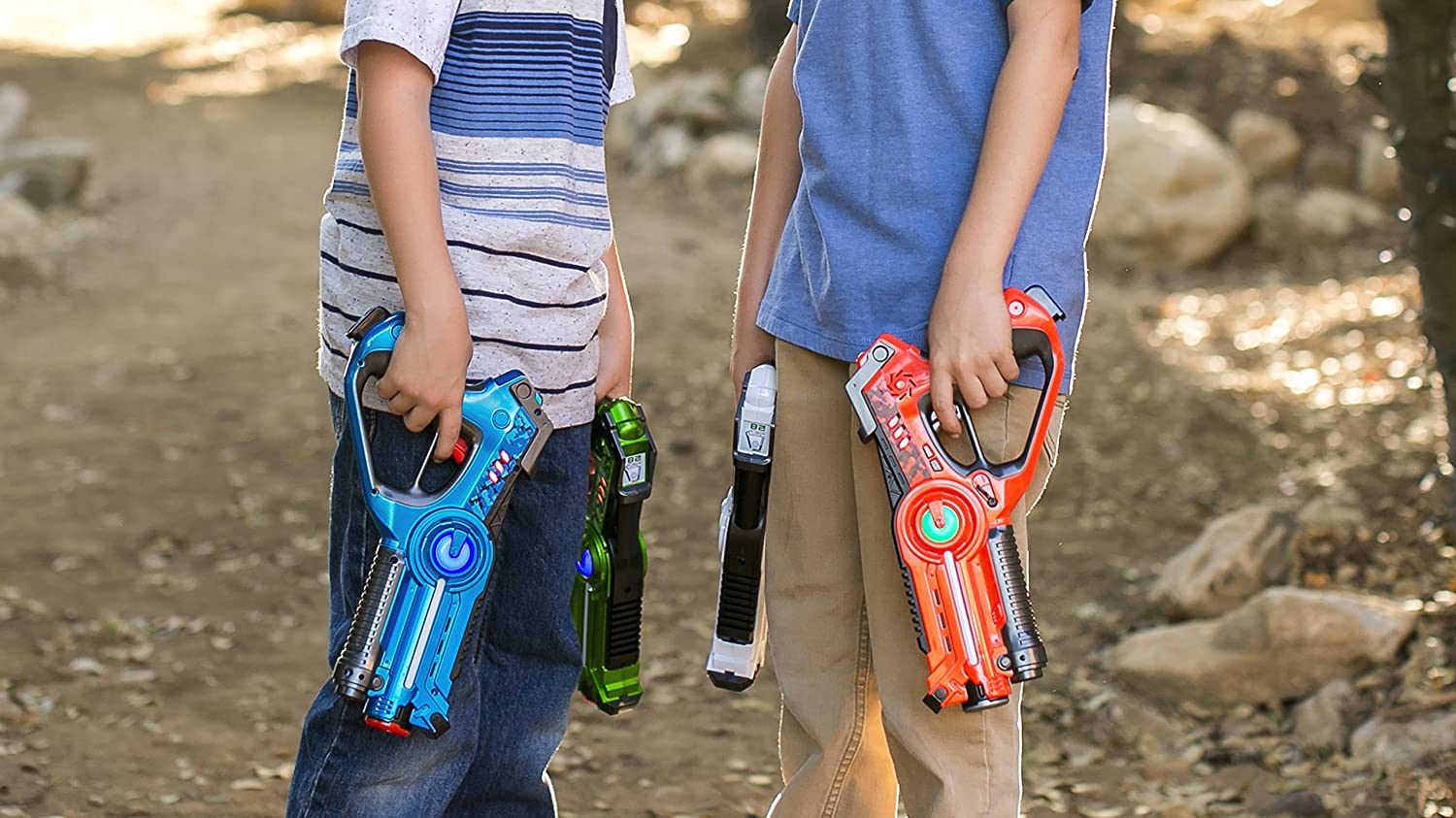 Changing games up to give you more flexibility, the Best Choice Products Kids Laser Tag Set has a multiplayer mode. You can battle friends or team up with multiplayer mode and this is compatible with other laser tag sets, so you can extend your game. This laser tag is also compatible with new rifle blasters such as the SKY4892 and SKY4893. You can choose between pistol, shotgun, machine gun, and missile launcher and the colors are orange, green, white, and blue. You'll be able to tell how many lives you have left with a tracker on your gun. The receiver can be tracked up to 130 feet, giving you plenty of range while playing.
Best Choice Products Set of 4 Infrared Laser Tag Set for Kids & Adults w/ Multiplayer Mode
Price:
$64.99
Available from Amazon, BGR may receive a commission
Team up and conquer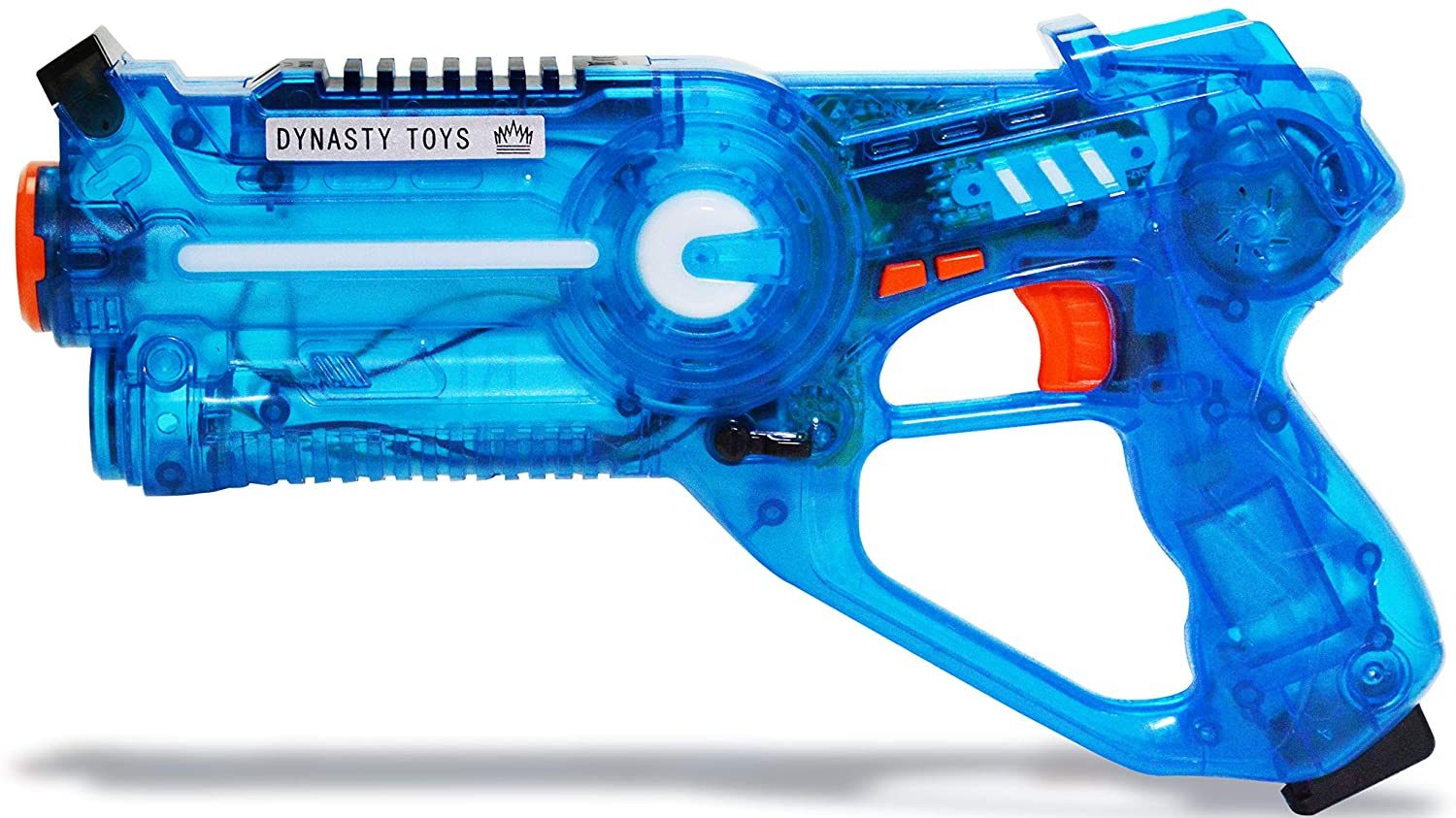 The Dynasty Toys Laser Tag Set for Kids is an extreme pack that's great for teams. There are four different team settings, you can play on the same team or in a free-for-all battle. You can choose between the red team, blue team, green team, and white team. The blaster is the target, so you don't have to wear vests. You can change the team settings and the blaster settings, allowing you to customize the game. All four blasters have different stoppage power, reload times, and range requirements. There is no limit to team sizes, so you can buy multiple sets.
Price:
Available from Amazon, BGR may receive a commission
You and a buddy can battle against each other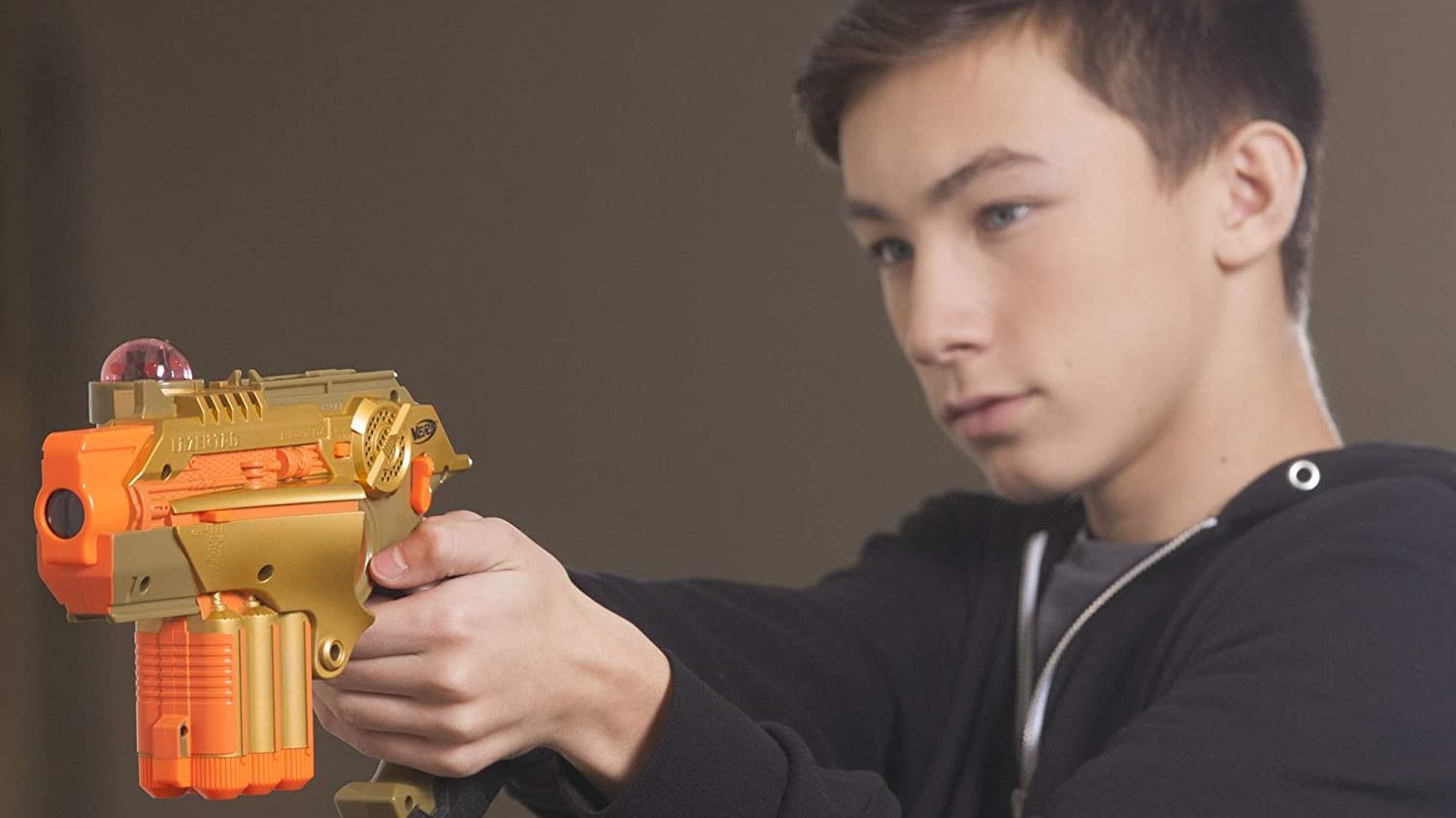 Providing you some real life laser tag experience, the Nerf Lazer Tag Phoenix LTX Tagger 2-Pack is a solid purchase. The two player set lets you battle as soon as you take it out of the box. You'll get two Phoenix LTX taggers for fun, action-packed competition, as the taggers register hits with lights, sounds and vibrations. These take 12 AA batteries apiece and use class 1 LED infrared lights for safety.
Nerf Official: Lazer Tag Phoenix LTX Tagger 2-pack - Fun Multiplayer Laser Tag Game for Kids &…
Price:
Available from Amazon, BGR may receive a commission