Keeping ourselves occupied while traveling has never been easier, what with smartphones, tablets, and wearables. In fact, there's often so much choice — apps, movies, shows, music, podcasts, books — that it can be overwhelming to even think about what exactly you're going to do during an upcoming flight or road trip.
Personally, I like to load my iPhone and iPad up with games before flying home for the holidays, and developers love to put their games on sale this time of year — everyone's got to spend those iTunes gift cards somehow! With that in mind, we thought it might be worthwhile to share a few of the best game deals we could find on the App Store for the holiday season. Most of these are limited-time sales, so be sure to act fast.
Best of all, you can play all ten of the iOS games below offline, so even once your device loses its signal, you can still jump in and play a round of Civilization VI or make some progress on your time-traveling journey in Chrono Trigger. There are dozens of other deals floating around, but these are the best we could find:
Broken Age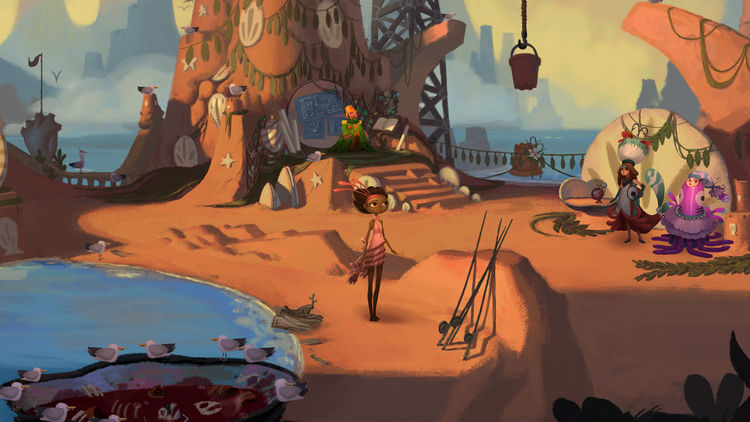 Broken Age is a family friendly, hand-animated, puzzle-filled adventure game with an all-star cast, including Elijah Wood, Jack Black and Masasa Moyo.

Funded by a record breaking crowdfunding campaign and designed by industry legend Tim Schafer, Broken Age is a timeless coming-of-age story of barfing trees and talking spoons.

Vella Tartine and Shay Volta are two teenagers in strangely similar situations, but radically different worlds. The player can freely switch between their stories, helping them take control of their own lives, and dealing with the unexpected adventures that follow.

Starring:

Elijah Wood as Shay
Masasa Moyo as Vella
Jack Black as Harm'ny Lightbeard
Jennifer Hale as Mom
Wil Wheaton as Curtis
Pendleton Ward as Gus

Important: This game will only play properly on iPad 2, iPhone 5, and beyond.
Download Broken Age: $0.99 (was $4.99)
---
Chrono Trigger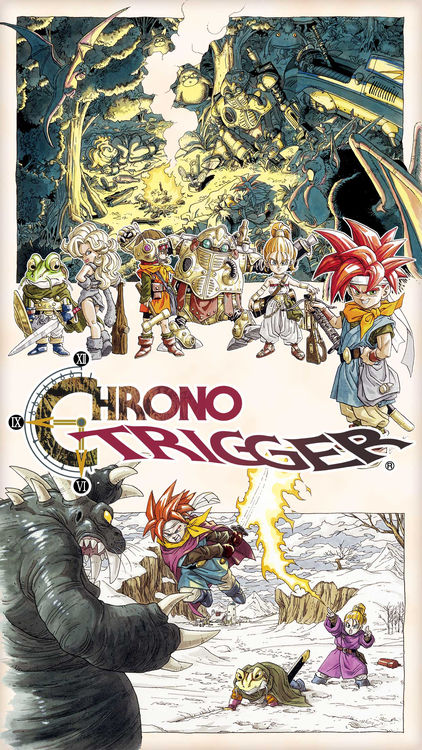 Journey to the forgotten past, to the far future, and to the end of time. A big adventure to save the planet, now begins…

CHRONO TRIGGER is the timeless role-playing classic developed by the 'Dream Team' of DRAGON QUEST creator Yuji Horii, Dragon Ball creator Akira Toriyama, and the creators of FINAL FANTASY. As the story unfolds, embark on a journey to different eras: the present, the middle ages, the future, prehistory, and ancient times! Whether you're a first-time player or a longtime fan, this epic quest to save a planet's future promises hours of enthralling adventure!

As the definitive version of CHRONO TRIGGER, not only have the controls been updated, the graphics and sound have also been revamped to make your adventure even more fun and enjoyable to play. To complete your journey, also included is the mysterious 'Dimensional Vortex' dungeon and the forgotten 'Lost Sanctum' dungeon. Meet the challenges presented to you and long-lost secrets may be revealed…

Story:
A chance encounter amid the festivities of Guardia's Millennial Fair in Leene Square introduces our young hero, Crono, to a girl by the name of Marle. Deciding to explore the fair together, the two soon find themselves at an exhibition of the Telepod, the latest invention by Crono's longtime friend Lucca. Marle, fearless and brimming with curiosity, volunteers to assist in a demonstration. An unanticipated malfunction, however, sends her hurtling through a rift in the dimensions. Taking hold of the girl's pendant, Crono bravely follows in pursuit. But the world into which he emerges is the one of four centuries before. Journey to the forgotten past, the distant future, and even to the very End of Time. The epic quest to save a planet's future makes history once again.

Key features:

Active Time Battle Version 2
During battle, time will not stop, and you can enter commands when the character's gauge is full. The enemies' positions will change as time passes, so choose your actions based on any given situation.

'Tech' moves and combos
During battle, you can unleash special 'Tech' moves, including abilities and/or magic and characters can combine these abilities to unleash all new combo attacks which are unique to them. There are over 50 different types of combos that you can execute between two and three characters!

Experience the 'Dimensional Vortex' and the 'Lost Sanctum' dungeons
The Dimensional Vortex: a mysterious, ever-changing dungeon existing outside of space and time. What wonders await you at its center? The Lost Sanctum: enigmatic gates in prehistoric and medieval times will lead you to these forgotten chambers. Meet the challenges presented to you and long-lost secrets may be revealed…

Graphics and sound
While keeping the atmosphere of the original, the graphics have been updated in higher resolution. As for the sound and music, under the supervision of composer Yasunori Mitsuda, all songs have been updated for an even more immersive gameplay experience.

Autosave
In addition to saving at a save point or choosing to quit from the menu, your progress is saved automatically while traversing the map.
Download Chrono Trigger: $4.99 (was $9.99)
---
Final Fantasy VII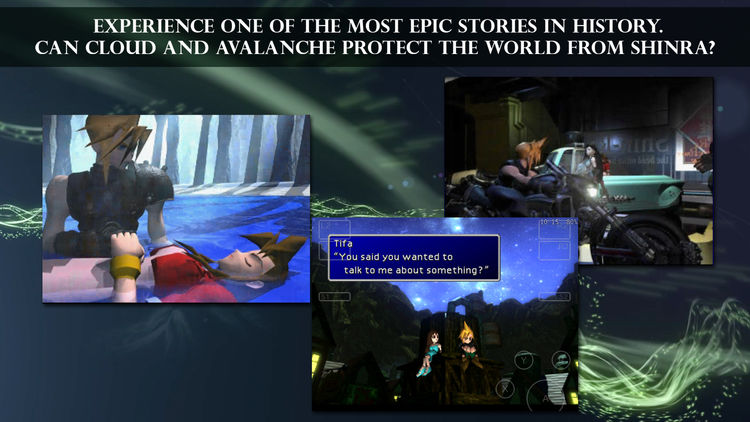 Outline

The smash hit RPG: Final Fantasy VII, which has sold over 11,000,000 units* worldwide, finally arrives on iOS!
*Total includes both packaged sales and downloads.

The first Final Fantasy to feature 3D backgrounds and CG movie scenes, this dramatic tale continues to be loved by numerous fans around the world. Battle stages also appear in full 3D for the first time, bringing an even greater sense of awe and spectacle to combat!

Customize your characters in any way you like using the fantastic "material" system that allows endless combinations of spells and abilities.

This product is a port based on Final Fantasy VII for PC (No changes or additions have been made to the story).

Story

With its unshakeable monopoly over Mako energy production, the evil Shinra Electric Power Company holds tight to the reigns of world power.
One day, a Mako reactor serving the sprawling metropolis of Midgar is attacked and destroyed in a bombing raid by a revolutionary group calling themselves Avalanche.
Cloud Strife, a former member of Shinra's elite "Soldier" unit takes part in the raid as a mercenary hired by Avalanche and sets events in motion that will draw him and his friends into an epic struggle for the fate of the planet itself…

Special features for the iOS edition

– Play using a simple and comfortable virtual controller designed not to obscure the action, choosing between virtual analogue or fixed 4-way digital control pad options. The opacity of on-screen controls can also be adjusted from the Config Menu.

– Two new features to make play easier and more convenient!
The iOS edition also includes an option to turn enemy encounters off on the world and area maps (will not skip event battles) and a Max Stats command to become all-powerful in the blink of an eye.

Major game controls

Movement: Virtual joypad (Select between analogue and digital modes)
Menu navigation: Fixed digital buttons
Confirm: A button
Cancel: B button
Open menu: Y button
Download Final Fantasy VII: $9.99 (was $15.99)
---
Final Fantasy Tactics: War of the Lions
Final Fantasy Tactics: The War of the Lions has arrived for iPhone/iPod touch!

Released as the Final Fantasy series' first tactical RPG in 1997, Final Fantasy Tactics on Playstation went on to sell over 2.4 million copies worldwide. The game grew in popularity upon its re-release in 2007 as Final Fantasy Tactics: The War of the Lions for the PSP with added features such as new movies, scenarios and Jobs.

Now, in 2011 the game has finally arrived for the iPhone/iPod touch! You can enjoy the game whose story gave life to the world of Ivalice, and whose high strategy battles bring tactical games to a whole new level.

■Game features
– Intuitive Touch Screen Controls
The complex tactical game can be effortlessly and intuitively controlled by simply tapping units and menus. Gone is the old method of switching fixed map views – you can now rotate, move and change the size of maps as you please by sliding and pinching.

– Improved Loading Times
Loading times have been improved to get you into the action quicker than ever. What's more, you can even skip certain cut scenes.
Download Final Fantasy Tactics: War of the Lions: $6.99 (was $13.99)
---
Goat Simulator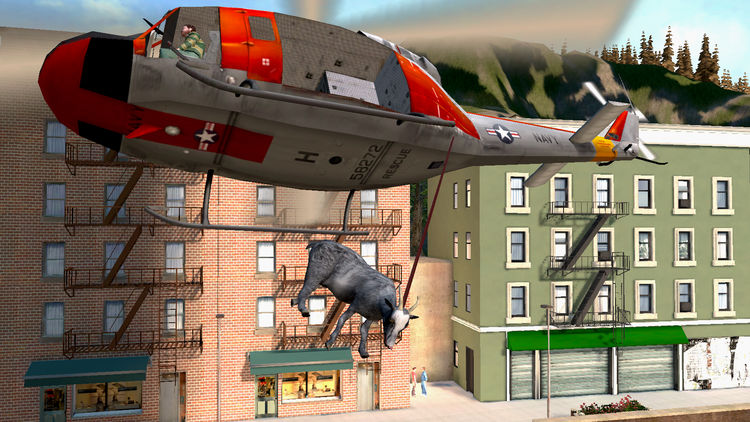 Goat Simulator is the latest in goat simulation technology, bringing next-gen goat simulation to YOU. You no longer have to fantasize about being a goat, your mobile dreams have finally come true!

Gameplay-wise, Goat Simulator is all about causing as much destruction as you possibly can as a goat. It has been compared to an old-school skating game, except instead of being a skater, you're a goat, and instead of doing tricks, you wreck stuff. more! When it comes to goats, not even the sky is the limit, as you can probably just bug through it and crash the game.

DISCLAIMER
Goat Simulator is a completely stupid game and, to be honest, you should probably spend your money on something else, such as a hula hoop, a pile of bricks, or maybe pool your money together with your friends and buy a real goat.

KEY FEATURES
* You can be a goat
* Get points for wrecking stuff – brag to your friends that you're the alpha goat
* MILLIONS OF BUGS! We're only eliminating the crash-bugs, everything else is hilarious and we're keeping it
* In-game physics that bug out all the time
* Seriously look at that goat's neck
* You can be a goat
Download Goat Simulator: $0.99 (was $4.99)
---
Grimvalor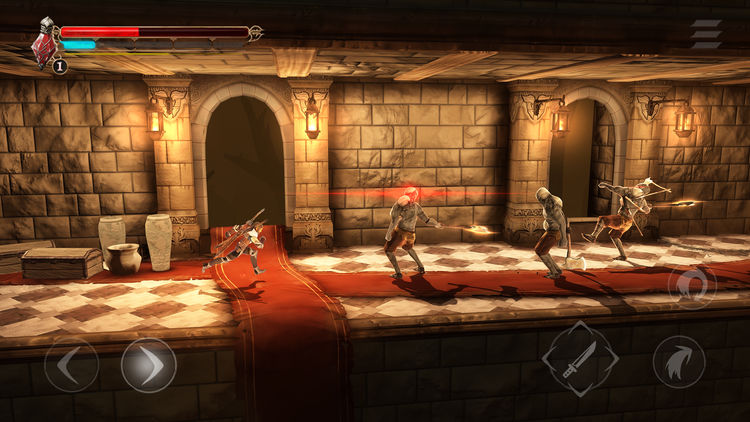 A malicious power stirs in the forgotten kingdom of Vallaris. Tasked with discovering the fate of its lost king, your quest quickly takes a sinister turn and you are cast into darkness. Surrounded and outnumbered, you must grab your sword, steel your temper and fight your way through a land that does not welcome you. Except for the friendly merchant – he's grateful for your business.

ABOUT THE GAME
Grimvalor is a challenging hack & slash platformer with fast-paced combat in a dark fantasy world. Take control of a lone warrior on a quest to restore a corrupted realm. Embark on a journey through atmospheric landscapes and dungeons in a massive story-driven premium experience.

COMBAT & EXPLORATION
Master skill-based combat, learn enemy patterns and bring them down with all your fury. Explore the shattered lands of Vallaris, find and upgrade equipment and level up your character. Face the legacy of King Valor's madness and prevail!

FEATURES
• Epic boss fights.
• Stunning 3D visuals accelerated by Metal graphics.
• Accurate and customizable touch controls.
• Full support for MFi game controllers.
• Use iCloud to keep your saves in sync between devices.
• Play offline – perfect for commute.
• No ads or in-app purchases.
Download Grimvalor: $2.99 (was $6.99)
---
Kingdom Rush Vengeance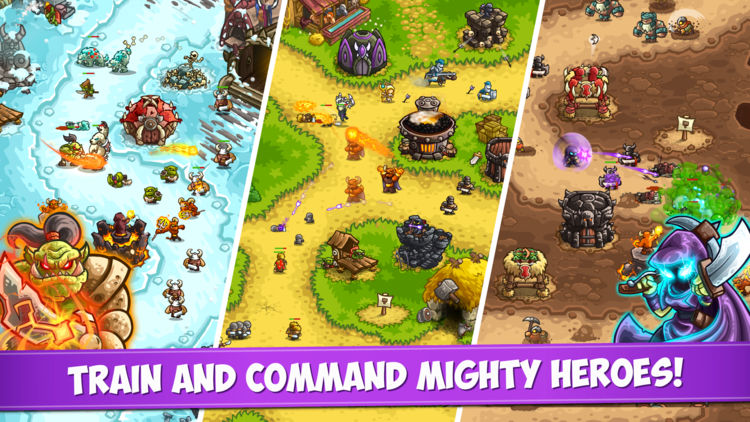 Vez'nan the powerful almighty wizard has returned! Embark on an epic journey as you gather his army and fulfill his devious plans… muahaha. Get ready to show the Kingdom who the real boss is! Fight your way as you conquer the new and the good old realms. Face empires of mighty enemies and clash against supreme bosses in this classic tower defense full of humor and epicness!

Features

– 16 new towers, each with unique abilities and special powers.
– Choose your arsenal of towers and make devastating combinations to stop your enemies!
– 16 challenging stages across three lands ripe for the taking!
– 9 powerful heroes who will follow your command without hesitation.
– Over 35 deadly enemies that will put all of your wit and tactical skills to the test.
– Rush the Kingdom as you bring down 3 mighty Kings in the most legendary of boss fights!
– New powers and reinforcements to vanquish your foes.
– 10+ trinkets and artifacts for that extra edge in battle.
– 30 upgrades to train your army to their best form.
– 50+ Achievements, hidden secrets and fun stuff for you to play and discover!
– No Wi-Fi at your Dark Tower? No worries, just play offline!
Download Kingdom Rush Vengeance: $2.99 (was $5.99)
---
Retro City Rampage DX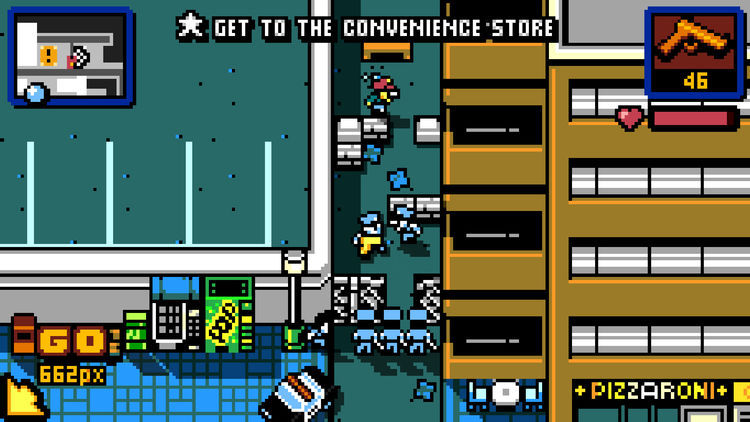 Carjack the open world like it's 1989!

Retro City Rampage reimagines the open world crime genre in the '80s! Rampage the city, steal cars, or play over 60 story mode missions!

This remastered pop culture send-up features a full Story Mode of open world missions, along with Arcade Challenges for quick pick-up-and-play action. Explore the city by foot or by car, and discover minigames, customizations, collectibles, special guest stars, and more.

• Universal App
• Supports MFi Controllers
• English, Français, Italiano, Deutsch, Español

FEATURES

• 8-BIT Open-World
• Over 60 Story Missions
• Over 40 Arcade Challenges
• Over 25 Weapons & Power-Ups
• Over 50 Vehicles to Steal & Equip
• Over 200 Character Customizations
• Over 2.5 Hours of Chiptune Music

EXTRAS & MINIGAMES

• Includes "ROM City Rampage" Prototype Version (100% 8-BIT hardware accurate, could've actually been released in '89!)

• Includes official crossovers and minigames with Minecraft, Super Meat Boy, BIT.TRIP and Epic Meal Time.
Download Retro City Rampage DX: $1.99 (was $4.99)
---
Sid Meier's Civilization VI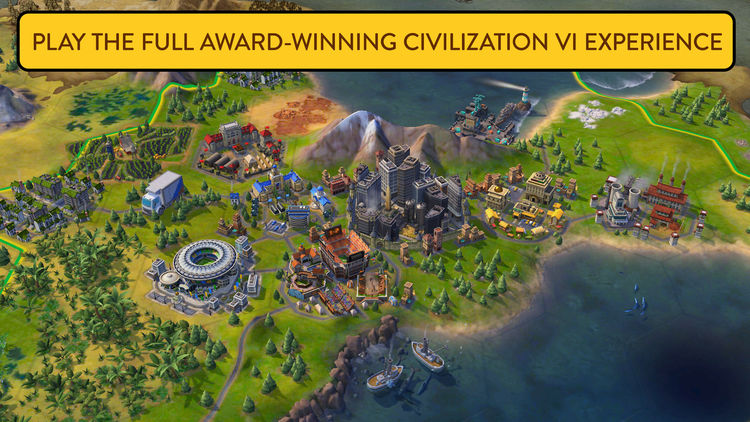 Civilization VI for iOS has arrived, now you can have the full Sid Meier's Civilization experience in your pocket. Download now and play your first 60 turns for free. Purchase the full game to build an empire that stands the test of time!

Civilization VI requires iOS 11 and an iPhone 7 or 7 Plus, iPhone 8 or 8 Plus, iPhone X, iPad Air 2, iPad 2017, or any iPad Pro.

Civilization VI offers new ways to interact with your world, expand your empire across the map, advance your culture, and compete against history's greatest leaders to build a civilization that will stand the test of time. Play as one of 20 historical leaders including Roosevelt (America) and Victoria (England).

Originally created by legendary game designer Sid Meier, Civilization is a turn-based strategy game in which you attempt to build an empire to stand the test of time by leading a civilization from the Stone Age to the Information Age. Explore a new land, research technology, conquer your enemies, and go head-to-head with history's most renowned leaders as you attempt to build the greatest civilization the world has ever known.

Civilization VI offers new ways to engage with your world. Cities now physically expand across the map, active research in technology and culture unlocks new potential, and competing leaders will pursue their own agendas based on their historical traits as you race for one of five ways to achieve victory in the game.

EXPANSIVE EMPIRES:
See the marvels of your empire spread across the map like never before. Each city spans multiple tiles so you can custom build your cities to take full advantage of the local terrain.

ACTIVE RESEARCH:
Unlock boosts that speed your civilization's progress through history. To advance more quickly, use your units to actively explore, develop your environment, and discover new cultures.

DYNAMIC DIPLOMACY:
Interactions with other civilizations change over the course of the game, from primitive first interactions where conflict is a fact of life, to late game alliances and negotiations.

COMBINED ARMS:
Expanding on the "one unit per tile" design, support units can now be embedded with other units, like anti-tank support with infantry, or a warrior with settlers. Similar units can also be combined to form powerful "Corps" units.

LOCAL MULTIPLAYER:
In addition to traditional multiplayer modes, cooperate and compete with your friends in a wide variety of situations all designed to be easily completed in a single session.

A CIV FOR ALL PLAYERS:
Civilization VI provides veteran players new ways to build and tune their civilization for the greatest chance of success. New tutorial systems introduce new players to the underlying concepts so they can easily get started.
Download Sid Meier's Civilization VI: Free to download, $14.99 for full unlock (was $59.99)
---
The Room: Old Sins
Enter The Room: Old Sins and be transported to a place where tactile exploration meets challenging puzzles and a captivating story.

The sudden disappearance of an ambitious engineer and his high-society wife provokes the hunt for a precious artefact. The trail leads to the attic of their home, and the discovery of an old, peculiar dollhouse…

Explore unsettling locations, follow obscure clues and manipulate bizarre contraptions as you uncover the mysteries within Waldegrave Manor.

THE ULTIMATE PUZZLE BOX
Explore a deviously complex dollhouse which transforms at your fingertips. Each intricate room is a portal to a new, stunning environment.

PICK-UP-AND-PLAY DESIGN
Easy to begin yet hard to put down, enjoy a unique mix of intriguing puzzles with a simple user interface.

INTUITIVE TOUCH CONTROLS
A tactile experience so natural you can almost feel the surface of each object.

INTRICATE OBJECTS
Examine dozens of detailed objects to discover which of them conceal hidden mechanisms.

ATMOSPHERIC AUDIO
A haunting soundtrack coupled with dynamic sound effects create an unforgettable soundscape.

iCLOUD & GAMECENTER SUPPORTED
Share your progress between multiple devices and unlock achievements.

MULTI LANGUAGE SUPPORT
Available in English, French, Italian, German, Spanish, Brazilian Portuguese, Turkish and Russian.
Download The Room: Old Sins: $1.99 (was $4.99)