If you purchase an independently reviewed product or service through a link on our website, we may receive an affiliate commission.
Delight your kids and make sure you always have some of the tastiest treat on the planet in your freezer when you add an ice cream maker to your kitchen repertoire. With a personal ice cream maker, you'll be able to make however much you want, whenever you want and with whatever flavors you desire. While ice cream can be seen as a summer treat, there are plenty of people who will eat it year round. I mean, why wouldn't you? It's delicious! But now you don't need to run out to the store and get gouged by the expensive, boutique one-pint ice cream offerings. With any of these, you'll be in blended bliss with the best ice cream maker.
An ice cream maker that's automatic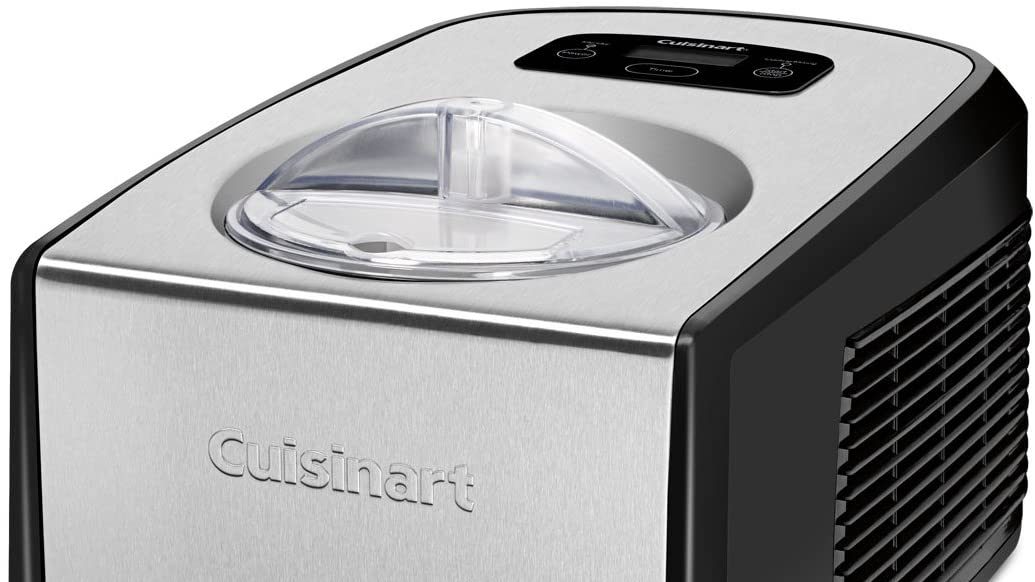 For a fully automatic experience when it comes to making ice cream, the Cuisinart ICE-100 Compressor Ice Cream and Gelato Maker is your best bet. This has a capacity of 1 1/2 quarts and weighs 32 lbs. You'll get two paddles: one gelato paddle and one ice cream paddle. The features include a 60-minute countdown timer as it churns and then a 10-minute keep cool feature that will harden up your ice cream after it's done churning. It has touchpad controls and a blue LCD readout. You'll also get a recipe book to give you ideas about different types of desserts to make.
Key Features:
Holds 1.5 quarts
Two paddles
60-minute countdown timer
Cuisinart ICE-100 Compressor Ice Cream and Gelato Maker, Silver, 1-1/2-Quart
List Price:
$545.00
Price:
$249.99
You Save:
$295.01 (54%)
Available from Amazon, BGR may receive a commission
An ice cream maker that can hold more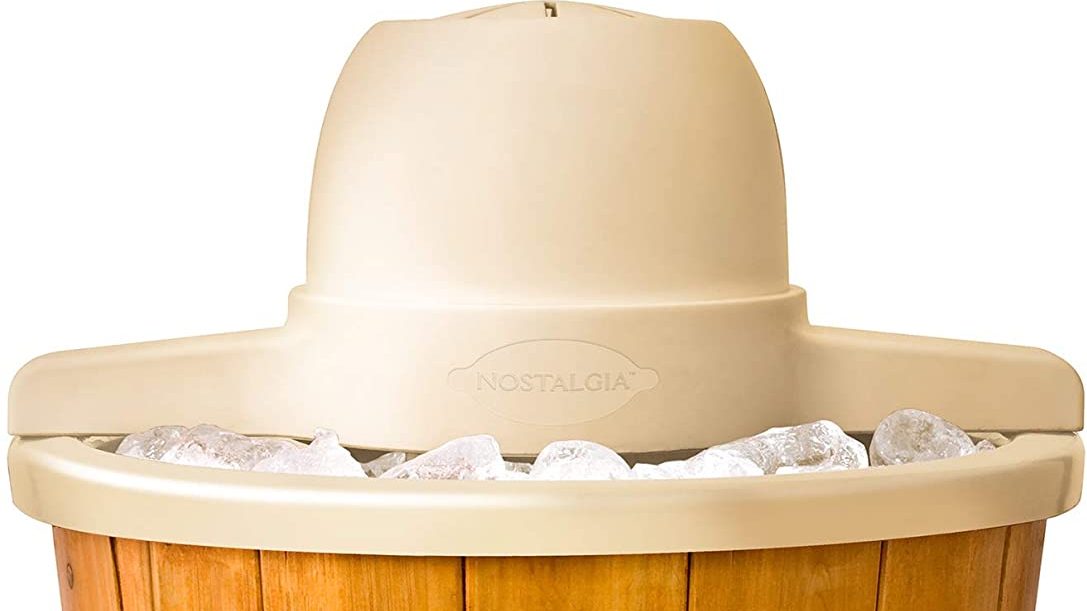 If you need to churn out a decent amount of ice cream for a large gathering, then the Nostalgia WICM4L Electric Wood Bucket Ice Cream Maker is a terrific option. You can make up to four quarts of ice cream, frozen yogurt or gelato with this machine and it works well with the Nostalgia ice cream making kits. The electric motor does all the churning, so you won't have to worry about doing any hand mixing yourself. The plastic bucket has a wood design on the outside for an old-time feel, plus you can store your ice cream in the freezer in the bucket.
Key Features:
Wood design on the outside
See-thru lid
Powerful electric motor does the churning
Nostalgia WICM4L Electric Bucket Maker, Makes 4-Quarts of Ice Cream, Frozen Yogurt or Gelato in…
Price:
$49.99
Available from Amazon, BGR may receive a commission
Add it on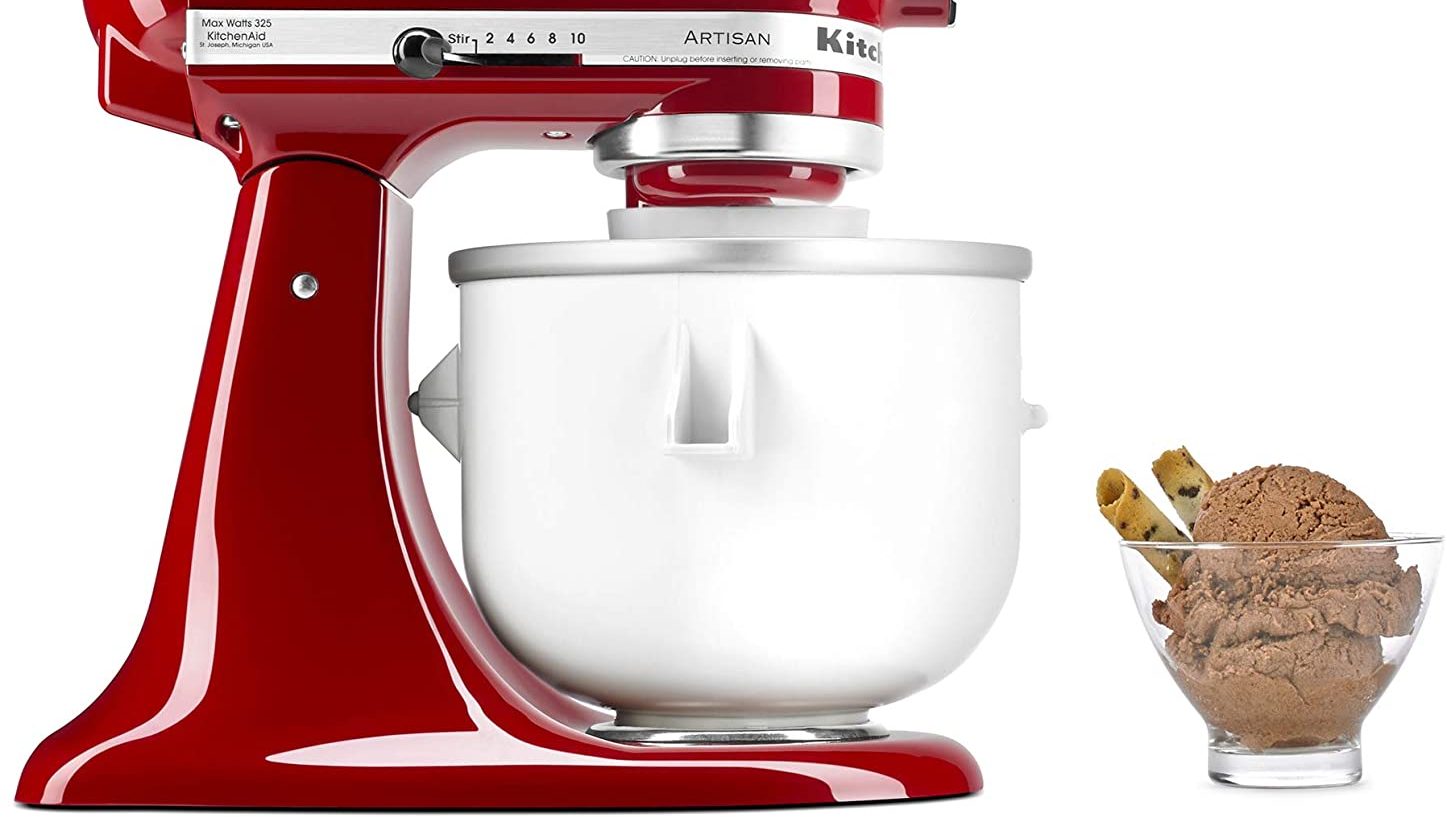 You may not want to buy a separate ice cream maker if you already own a stand mixer. With the KitchenAid KICA0WH Ice Cream Maker Attachment, you can just add it onto your mixer and start creating. This one fits a five or six-quart mixer and can churn out up to two quarts of ice cream in 20 to 30 minutes. The dasher rotates inside to mix and spread the ice cream to combine the ingredients perfectly. You'll receive the bowl, dasher and drive assembly and some of the devices may require an adapter ring. It is very simple to clean with just some soapy water.
Key Features:
Dasher rotates inside to mix
Fits a five or six-quart mixer
Makes two quarts
KitchenAid Ice Cream Maker Attachment - Excludes 7, 8, and most 6 Quart Models
Price:
$105.87
Available from Amazon, BGR may receive a commission
Don't lose track of time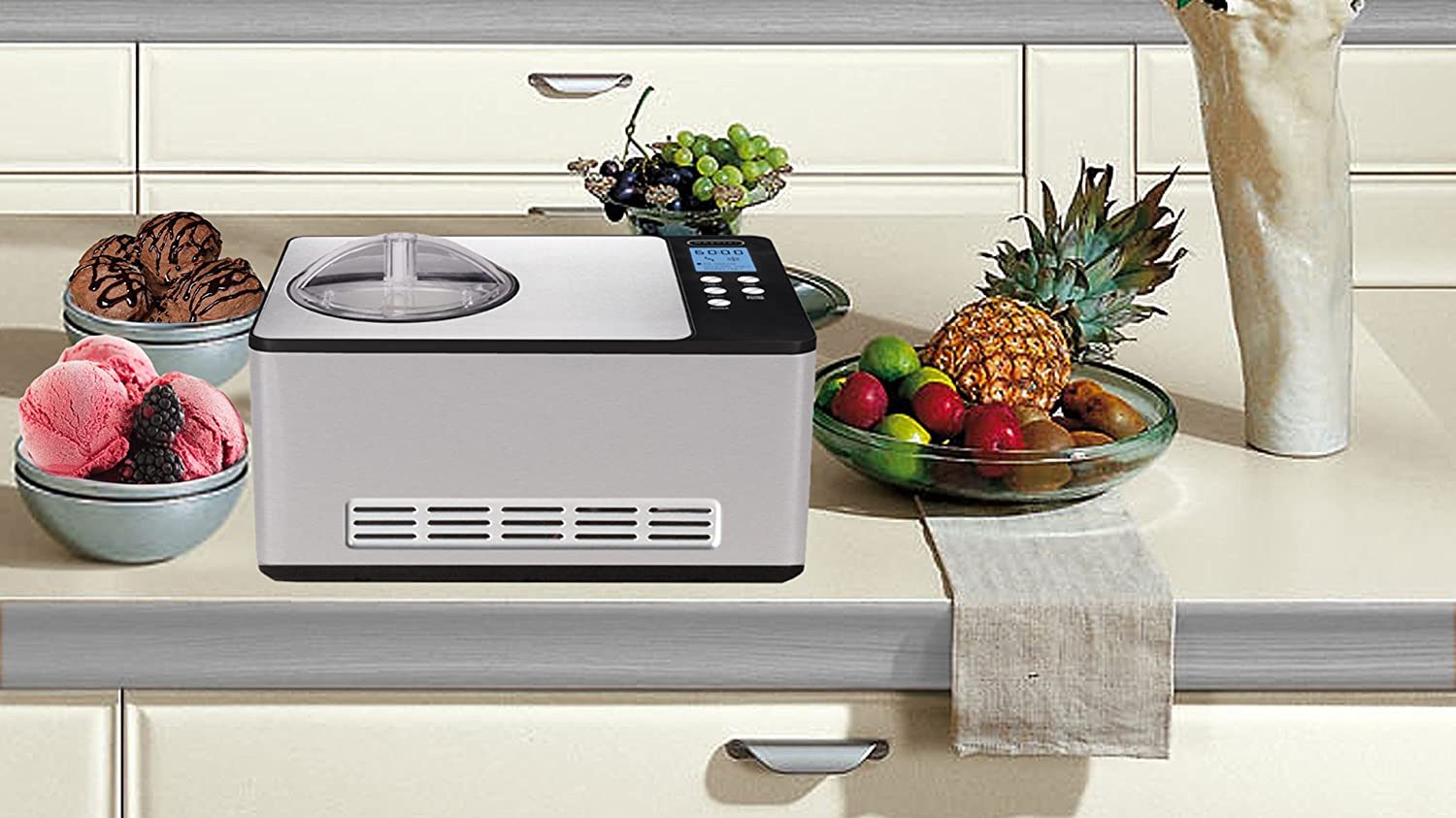 As you're making ice cream in the Whynter ICM-200LS Automatic Ice Cream Maker, you'll always know how much time is left. That's because this has an incredibly reliable timer function that makes an audible noise to let you know where it is in its countdown. The LCD timer control has a motor protection function that shuts it off to prevent damage if the mixture freezes solid. This holds 2.1 quarts and is made from stainless steel housing. The BPA-free aluminum mixing bowl and churn blades are removable for easier cleaning and dispensing.
Key Features:
LCD timer control
Stainless steel housing
Removable churn blades and mixing bowl
Whynter ICM-200LS Automatic Ice Cream Maker 2 Quart Capacity Stainless Steel, Built-in Compress…
Price:
$265.84
Available from Amazon, BGR may receive a commission
Cut the calories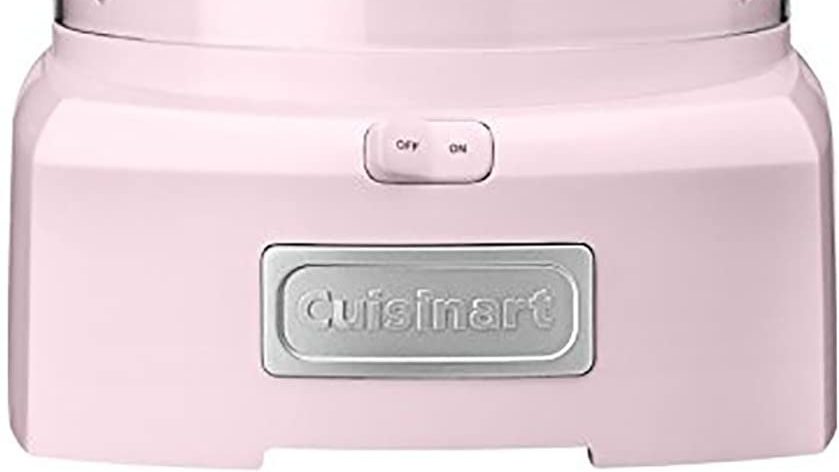 If you're looking to make frozen yogurt or sorbet, try the Cuisinart ICE-21PK Frozen Yogurt Ice Cream and Sorbet Maker. This is a vertical version compared than the first option and it makes 1.5 quarts. The patent-pending mixing paddle makes frozen treats in 20 minutes or less. It allows you to make a good amount and it has a double-insulated freezer bowl that eliminates the need for ice. The lid locks easily and it has a large spout to add ingredients mess-free. This is offered in eight colors.
Key Features:
Makes frozen yogurt and sorbet
Mixing paddle makes frozen treats in 20 minutes or less
Double-insulated freezer bowl
Cuisinart ICE-21PK Frozen Yogurt - Ice Cream & Sorbet Maker, Pink
Price:
$69.99
Available from Amazon, BGR may receive a commission