If you purchase an independently reviewed product or service through a link on our website, we may receive an affiliate commission.
You know what they say — a clean home is a happy home. Well, at least some people say that. And for those who don't, there's still no harm living in a germ-free environment. In fact, it's quite the opposite. If you're looking for a multi-surface household cleaning spray that serves as a universal tool for cleanliness, well, you're in luck. There are quite a few cleaning agents out there that can be used throughout the house, whether that be in the bathroom, kitchen, living room, or your kid's room. So for those who prefer to not live in a giant grungy mess of a home (we'd imagine that's the majority of the human race) as well as an easy means of maintaining such a lifestyle, check out some of the best all-around household cleaning sprays on the web right now.
Best Overall Household Cleaning Spray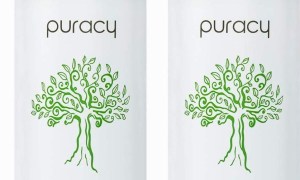 For a versatile, natural, and great-smelling cleaning agent, the Puracy All-Purpose Cleaner, Germ-Fighting Household Natural Multi-Surface Spray is a fantastic choice. Rated the best "All-purpose cleaner" by the New York Times, this plant-based formula was developed and tested by doctors to remove virtually any household mess, ranging from pet accidents, to spills, to dirt. You can use it on essentially any type of surface, whether it's your kitchen countertop or your smartphone. It literally doesn't matter. It's streak-free, residue-free, and contains a natural and mild scent of green tea and lime that certainly won't overwhelm your senses.
Puracy Multi-Surface Cleaner, Natural Everyday Household All Purpose Cleaner, 99.96% Plant-Base…
List Price:
$13.98
Price:
$11.97 ($0.24 / Fl Oz)
You Save:
$2.01 (14%)
Available from Amazon, BGR may receive a commission
Most Powerful Household Cleaning Spray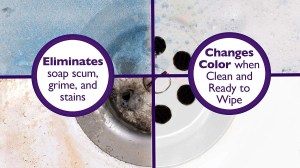 For something that packs a more powerful punch when it comes to eliminating dirt and grime, Foam-Tastic Bathroom Cleaner with OxiClean is the way to go. Granted, it might not be the best choice for someone looking for a natural cleaner, but, from a pure cleaning standpoint, it's virtually unrivaled. This 19-oz bottle of surface cleaner will certainly last you a while, as you don't need to apply much of the foaming spray to each surface. It sprays on blue straight from the bottle and promptly turns white to signal that you're good to start wiping. It's powerful enough so that you don't have to scrub intensely; a simple wipe with a paper towel or cloth will suffice. Plus, it even contains OxiClean stain-fighting bubbles, making it a great choice for wine spills and other hard-to-remove substances. Despite the cleaner's hardworking agents, it's not overly pungent; it simply contains a light citrus scent that's far from overbearing.
Kaboom with OxiClean Foam-Tastic - Citrus - 19 oz
List Price:
$4.99
Price:
$3.88 ($0.20 / Ounce)
You Save:
$1.11 (22%)
Available from Amazon, BGR may receive a commission
Safest Household Cleaning Spray Around Kids and Pets
Conversely, the Better Life Natural All-Purpose Cleaner is a safer cleaning agent for households with young children and pets, as it's 100% plant-derived and, in turn, worry-free. It's comprised of coconut, corn, and soap bark for a safe formula. This cleaner is effective at cutting through gunk, dirt, and grime, and it contains zero alcohol, no petroleum solvents, dyes, parabens, or SLS/SLES. In short, it's totally safe to use on your kids' toys, walls, surfaces, etc.
Better Life Natural All-Purpose Cleaner, Safe Around Kids & Pets, 32 Fl Oz (Pack of 2), 2409C
Price:
$12.99 ($0.20 / Fl Oz)
Available from Amazon, BGR may receive a commission
Most Powerful Naturally-Derived Cleaning Spray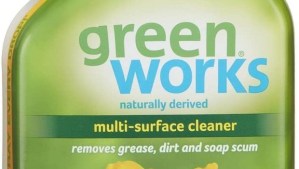 Now for something that's both plant-derived AND super potent when it comes to eliminating dirt, grime, and anything else you might find throughout your house, the Green Works® Multi-Surface Cleaner is the way to go. It works tough on a variety of surfaces like countertops, appliances, stainless steel, sealed granite, chrome, sinks, and toilets. Still, it's totally composed of plant and mineral-based cleaning ingredients that are effective in removing stains and giving your home a full and natural clean and shine. For an all-in-one and environmentally-friendly cleaning agent that still packs a powerful punch, Green Works' multi-surface cleaner certainly lives up to its billing.
Price:
Available from Amazon, BGR may receive a commission
Best Value Pack Cleaning Spray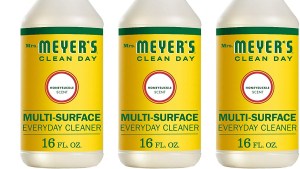 In terms of bang for your buck, this three-pack of Mrs. Meyer's Clean Day Multi-Surface Everyday Cleaner is an absolutely wonderful choice. But despite being a "value" option, you're not losing anything in terms of quality. This spray-on, multi-surface cleaner comes in three 16-oz bottles and is versatile enough to be used as a floor cleaner, tile cleaner, or other surfaces like countertops, tables, walls, etc. It contains a pleasing, garden-fresh honeysuckle scent that essentially combines natural fruits and flowers for a mild yet stimulating odor. It's great at removing unwanted substances from virtually any non-porous surface and it's great at removing — not just masking — odors as well.
Mrs. Meyer's Multi-Surface Cleaner Spray, Everyday Cleaning Solution for Countertops, Floors, W…
Price:
$12.84 ($0.27 / Fl Oz)
Available from Amazon, BGR may receive a commission