If you purchase an independently reviewed product or service through a link on our website, we may receive an affiliate commission.
The overwhelmingly wonderful aroma of cookies or cakes baking in the oven can fill your whole house up. Whether it's a yellow cake, oatmeal raisin cookies, or a lemon meringue pie, baking desserts and treats are sure to please whomever you've made them for (especially if they are just for yourself). While you'll have to lay out all of your ingredients prior to starting, rather than scrambling as you're in the middle of trying to measure other ones out, you'll have to get out any equipment you might need. A mixing bowl is always a good start and a cookie or cake pan is likely to be needed. In order to fold and combine your ingredients together, rather than taking a whisk or fork and having it take a really long time, a hand mixer will make the process so much simpler. This electric device will whip up your batter without a hassle. We've made a list below of our favorite hand mixers, so you can start to fill your house with that great aroma of desserts.
Don't put a huge dent in your wallet
Tried and tested, the Hamilton Beach 6-Speed Electric Hand Mixer is a solid and cost-effective purchase. This has a snap-on storage case, so you won't have to worry about the beaters and cords being tangled up with other items in your kitchen. You'll be able to mix easily with this, as it has six speeds to choose from. Depending on the intensity needed, you can choose the "Quickest" button to really blend. This has 250 Watts of power and there is a built-in groove that lets you rest it over a bowl, so any drippings will fall back in the bowl. This includes traditional beaters and a whisk.
Key Features:
Snap-on storage case
Six speeds
Built-in groove for resting on a bowl
Hamilton Beach 6-Speed Electric Hand Mixer, Beaters and Whisk, with Snap-On Storage Case, White…
Price:
$19.99
Available from Amazon, BGR may receive a commission
Pick a color that you love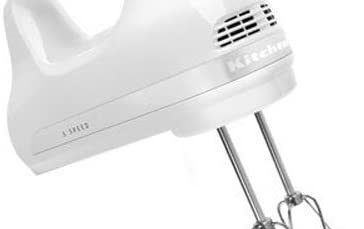 Boasting an array of options, the KitchenAid 5-Speed Ultra Power Hand Mixer will look great in your kitchen. There are 16 different colors for you to choose from: boysenberry, contour silver, cranberry, crystal blue, empire red, green apple, guava glaze, hot sauce, ice blue, majestic yellow, matte gray, onyx black, pink, tangerine, watermelon, and white. You'll be able to utilize the five speeds for combining chunky ingredients or whipping egg whites. You can lock the cord in on either side to be able to mix from any angle. The round cord is easy to wipe and, with a press of a button, the beaters will come out for cleaning purposes. They can be washed in the dishwasher.
Key Features:
16 different colors
Five speeds
Lock the cord in on either side to mix from any angle
KitchenAid KHM512WH 5-Speed Ultra Power Hand Mixer, White
Price:
$54.00
Available from Amazon, BGR may receive a commission
Accessories to finish your baking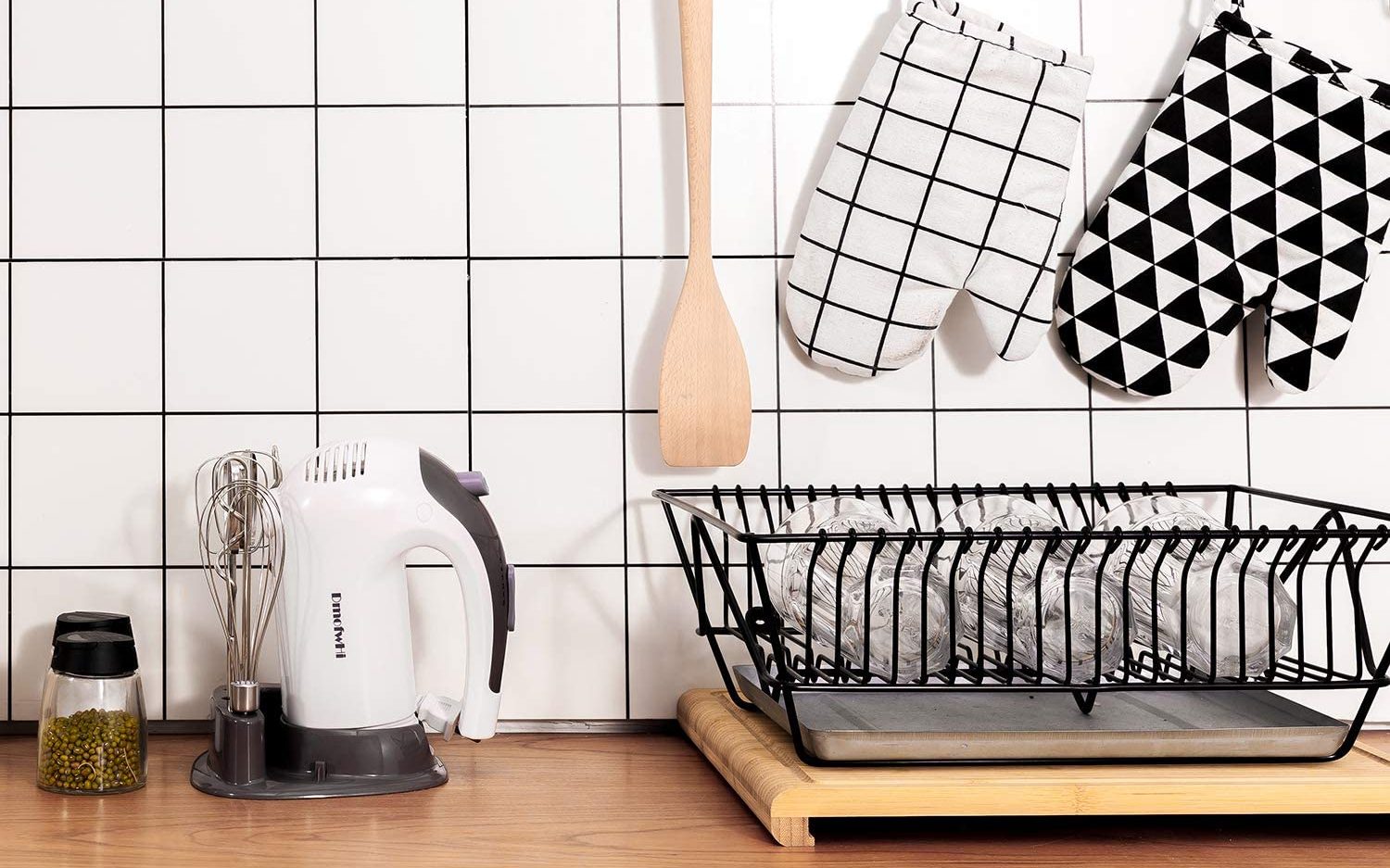 You'll love the amount of attachments that come with the DmofwiH 5 Speed Hand Mixer Electric. This is a powerful mixer that churns at 300 Watts. There are five speeds to choose from and all settings are thumb operated. This comes with two wire beaters, two balloon whisks, and two dough hooks, so you can handle batters and dough without a problem. Everything from whisking eggs to heavier cakes can be taken care of. The mixer has a rounded shape and a slanted handle for a more comfortable grip. Cleaning it only takes a damp cloth.
Key Features:
Thumb operated buttons
Six attachments including beaters, whisks, and dough hooks
Only takes a damp cloth to clean
DmofwHi 5 Speed Hand Mixer Electric, 300W Ultra Power Kitchen Hand Mixers with 6 Stainless Stee…
List Price:
$39.99
Price:
$22.97
You Save:
$17.02 (43%)
Available from Amazon, BGR may receive a commission
Get a smarter mixer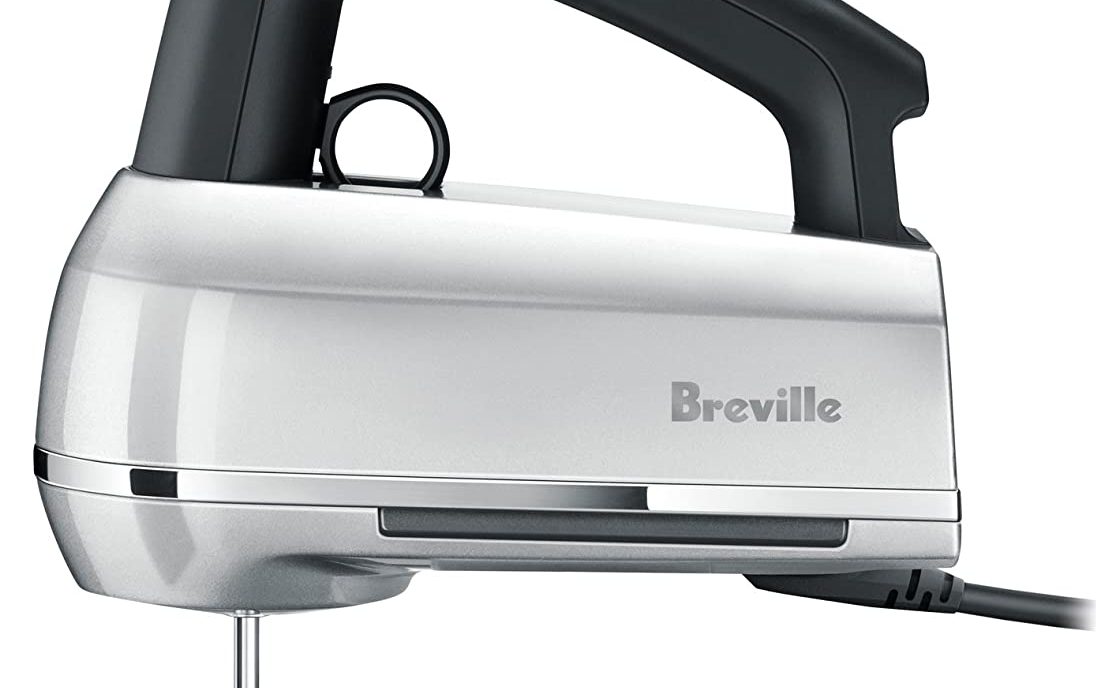 Minimize splatter and mix your ingredients more efficiently with the Breville Handy Mix Scraper Hand Mixer. This is equipped with Beater IQ technology, which means it will detect what attachment you are using and automatically re-calibrate to the perfect speed. There are nine speed settings to ensure a precise choice for your mixing load. This comes with two beaters, two dough hooks, and two balloon whisks with a detachable storage compartment for you to keep them in. The beaters have rubber on them to minimize any sound of scraping against a bowl. This features an ergonomic handle that's comfortable to hold. It has plastic external housing with chrome accents.
Key Features:
Beater IQ technology
Nine speed settings
Rubber on beaters minimizes sound
Breville BHM800SIL Handy Mix Scraper Hand Mixer, Silver
Price:
$129.95
Available from Amazon, BGR may receive a commission
Ideas for desserts are included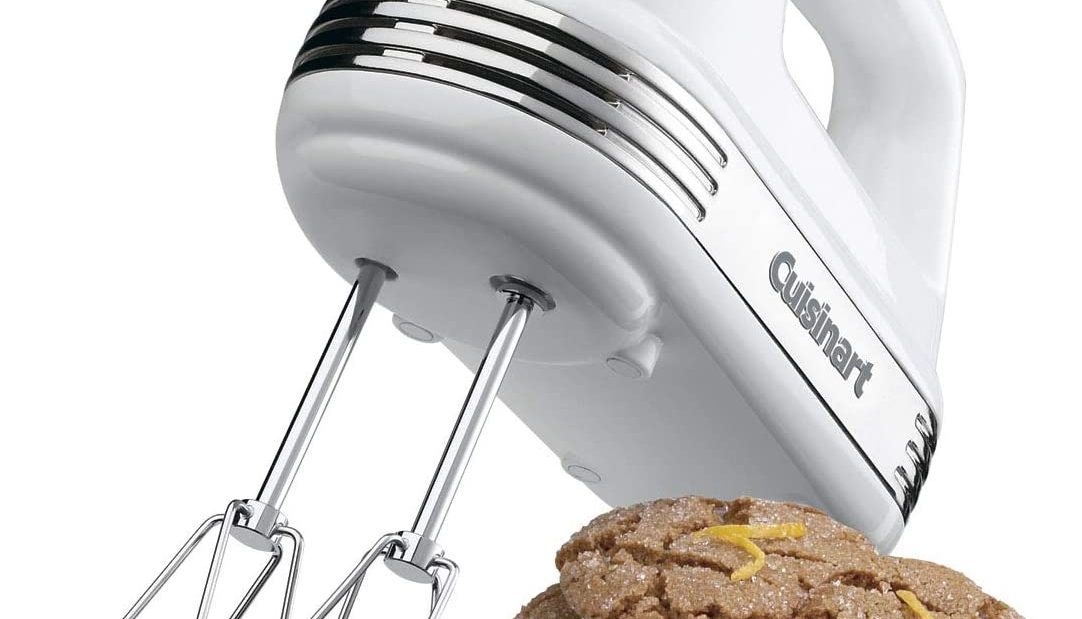 The Cuisinart HM-50 Power Advantage 5-Speed Hand Mixer is easy to use. This handheld mixer and blender has a 220-Watt motor and gives automatic feedback. This has a swivel cord and the beaters are extra long, but can still fit and be washed in the dishwasher. It comes with a spatula to help you clean your ingredients off of the beaters and keep more of it in the bowl. There is also a recipe book that is included to give some pointers on how and what to make. It has five speed options and you can switch between them with a single touch of a button.
Key Features:
220-Watt motor
Extra long beaters
Comes with a recipe book
Cuisinart HM-50 Power Advantage 5-Speed Hand Mixer, White
Price:
$39.99
Available from Amazon, BGR may receive a commission