If you purchase an independently reviewed product or service through a link on our website, we may receive an affiliate commission.
Germaphobes, unite! Keeping your hands and nails clean is of the utmost importance for everyone, especially if you aren't fond of dirt. When you get a chance to get to the sink, you make sure to scrub your hands and under your nails to get out any grime or grit. While some people will wait until they're in the shower to worry about the dirt under the fingernails, you aren't that person. That's why you frequently use your hand and nail brush. This cleans the dead skin off of your hands and gets rid of any unwanted bits of crust in your nail bed and under your nails. Scrubbing until you feel your hands are clean helps prevent the spread of germs, keeping yourself and everyone around you safer and healthier. With any of the options we've picked out, you'll be able to give yourself that clean feeling you've been searching for. Let's take a look.
Best Pig Bristle Nail Brush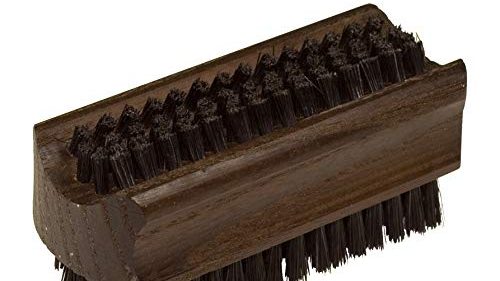 Becoming an essential in many households, the Redecker Natural Pig Bristle Nail Brush is a sleek looking brush. You can get this in many different woods and colors, as the one we've highlighted is oiled thermowood with black pig bristle. You can also choose between waxed and oiled brushes and even regular or travel sizes. The stiff, natural pig bristles will gently, yet thoroughly, clean your knuckles, nail beds, and finger nails. The reversible design allows you to customize your cleaning, so you brush or scrub at an angle or straight on. It measures 3 3/4″ x 1 3/8″, making it easy to store when you aren't using it. The water-resistant body boasts a warm and smoky scent, but you shouldn't soak this, as it may damage the wood. You can clean it with mild soap and rinse it off before towel drying it for longer lasting use. You can either hang it or lay it flat to store it.
Redecker Natural Pig Bristle Nail Brush with Oiled Thermowood Handle, 3-3/4-Inches, Black
Price:
$24.99 ($24.99 / Count)
Available from Amazon, BGR may receive a commission
Best Brush for Dry Skin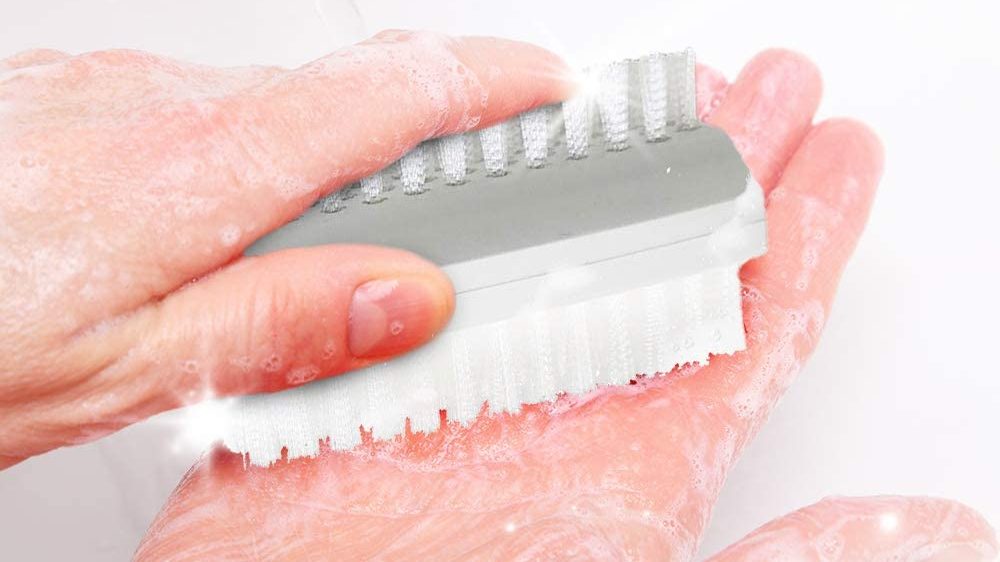 With dual bristle lengths to help you better target, the Fuller Brush Hand and Nail Brush is meant for your hands and your fingers. The durable nylon bristles are one length on one side and a different length on the other side, allowing you to target dead skin on your hands or the dirt on your fingers. The short bristles cleans, keeping nails, cuticles, and hands looking their best. The longer bristles scrape away dead, dry and chapped skin so that they heal better. This is also perfect to use on your elbows, especially during wintertime. This will have you feeling silky and smooth again in no time. It is six inches in length, making it easy to store.
Fuller Brush Hand 'N Nail Brush – Break & Odor Resistant Fingernail & Toenail Cleaner – for Eve…
Price:
Available from Amazon, BGR may receive a commission
Best Handled Nail Brush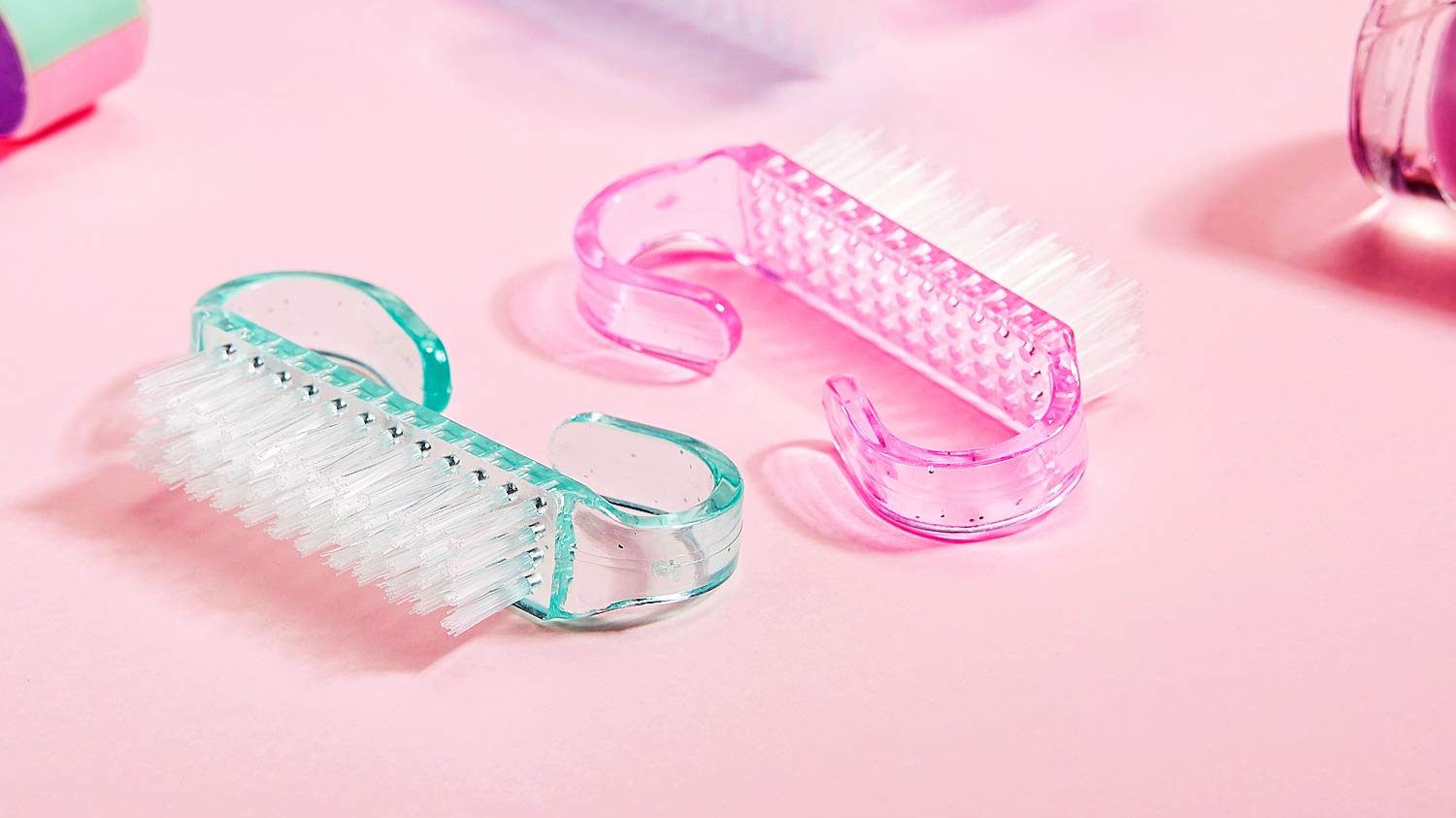 If you're looking for more leverage when it comes to scrubbing, check out the eBoot 4 Pieces Handle Nail Brush Set. This comes with four brushes in different colors, or you can choose to have them all be pink or purple. The multicolor set has a pink, purple, blue, and green brush in it. This is main for clean nails and hands, as the bristles are a bit hard, so any chapped hands could become hurt. These are extremely easy to grip and you can easily hang them from a hook in your bathroom. They are convenient and comfortable for you to remove dirt from your hands, feet, nails, elbows, or even your pets' nails.
4 Pieces Handle Nail Brush Nail Hand Scrubbing Cleaning Brush (Small, Multicolor)
Price:
$5.59 ($1.40 / Count)
Available from Amazon, BGR may receive a commission
Best Molded Grip Brush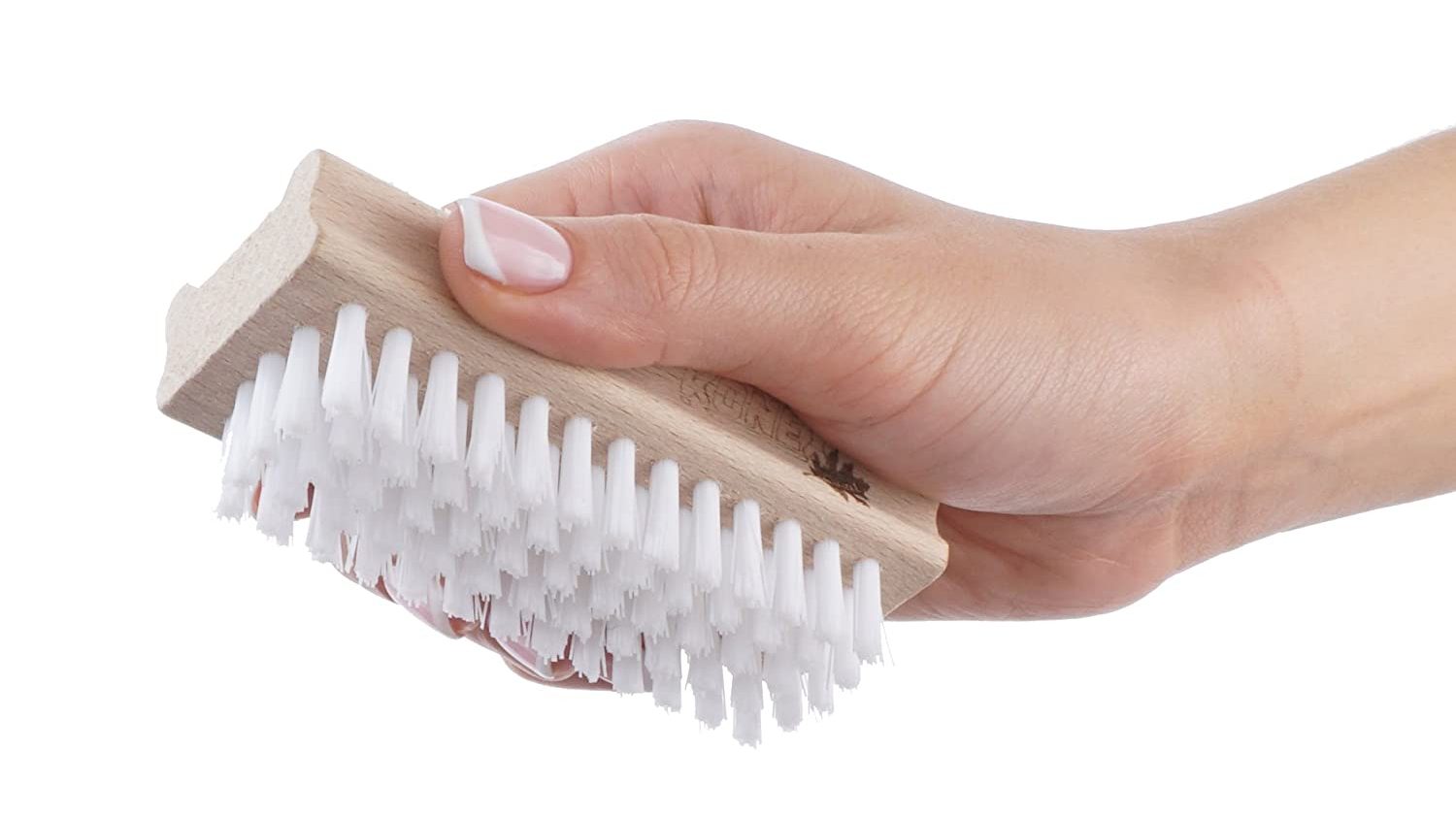 For an easier time holding a brush, reach for the Konex Non-Slip Wooden Two-Sided Hand and Nail Brush. The different lengths of the bristles on either side are meant to smooth your hands and nails and clean them. You can use this for home, industrial, or scientific applications, handling things that need to be scrubbed. The molded grip allows you to hold it easier and the light wood is nice for your home. It is made in Europe and features stiff bristles.
Konex Non-Slip Wooden Two-sided Hand and Nail Brush
Price:
$6.95
Available from Amazon, BGR may receive a commission
Best Value Pack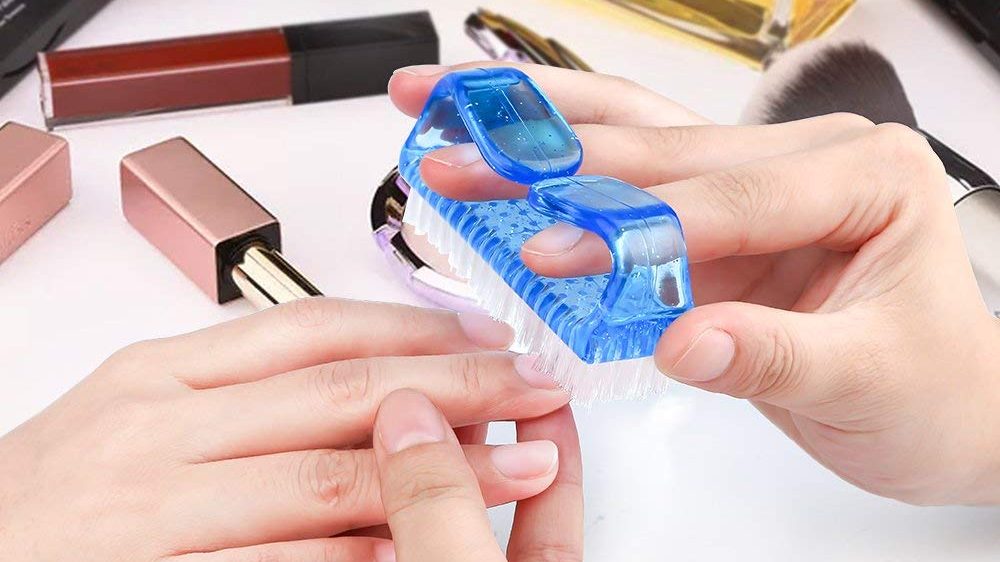 Providing tremendous bang for your buck, the Senignol Handle Grip Nail Brush Scrubbing Kit should be a strong consideration. The brushes are made from high quality materials, as you'll get four handled fingernail brushes and one long handled brush for your hands and feet. The bristles are made from flexible plastic, so they aren't too hard. These are solid pedicure brushes for men, women, and kids. They are lightweight, easy to carry, and it comes in five different colors.
Handle Grip Nail Brush, Senignol 5Pieces Hand Fingernail Brush Cleaner Scrubbing Kit for Toes a…
Price:
$6.03
Available from Amazon, BGR may receive a commission