If you purchase an independently reviewed product or service through a link on our website, we may receive an affiliate commission.
A slice of citrus is a great way to start your day. Making sure you get fruits into your daily routine can be difficult, but setting aside a piece with breakfast can be an easier way to ensure you're eating it. With so many to choose from and many that are fresher during different seasons, there's plenty to enjoy. Whether you're more of an apple person with peanut butter or enjoy cutting up a banana and mixing it into your oatmeal, there's a lot of ways to incorporate fruit into your first meal of the day. Another great way to do so is by eating a sliced grapefruit. Grapefruit has a delicious tang that provides a bit of a sweet and sour flavoring all at once. But in order to get into the tough rind and individual sections of the grapefruit, you're going to need a grapefruit spoon. A grapefruit spoon have serrated edges that can work through the skin and rind. If you're interested in eating more grapefruit, grab any of the grapefruit spoons we've highlighted below and enjoy.
Start enjoying your fruit faster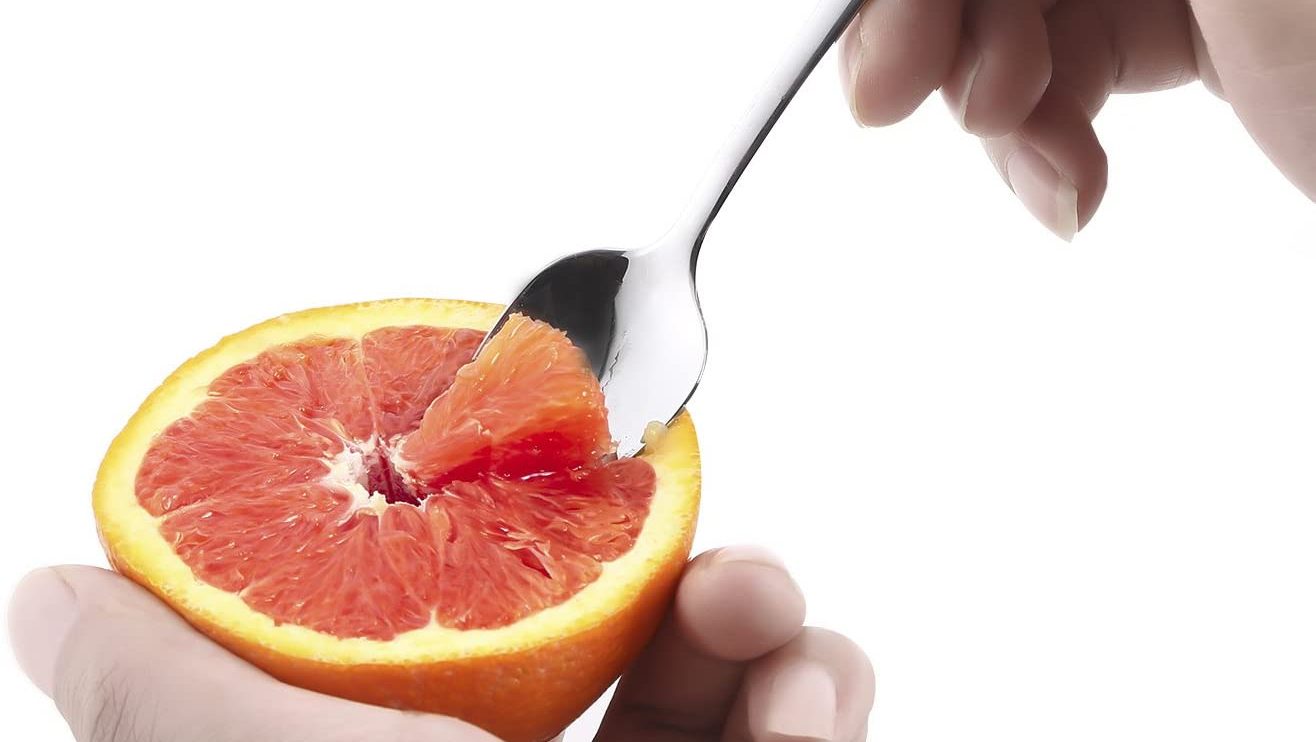 A sturdy set of four grapefruit spoons is probably what you're looking for and the Hiware 4-Piece Grapefruit Spoons fits the bill. Made from stainless steel, these are durable and sturdy. These have serrated edges that allow you to loosen the grapefruit sections before you're about to eat. The tips of the spoons are extra fine and have a bright luster finish that maintain their gleam over time. You can use this spoon to dig into fruits such as kiwi, grapefruits, oranges and other fruits that you may struggle opening. Even lemons and limes can be peeled or opened quicker with this spoon. It has a simple design but one that works rather efficiently. It will also lay flat in your drawer, so you can stack it with other utensils. These can be washed in the dishwasher.
Key Features:
Has a bright luster finish
Lays flat in your drawer
Can be washed in the dishwasher
Hiware 4-piece Grapefruit Spoons, Stainless Steel
List Price:
$10.00
Price:
$7.99
You Save:
$2.01 (20%)
Available from Amazon, BGR may receive a commission
Make a cost-efficient choice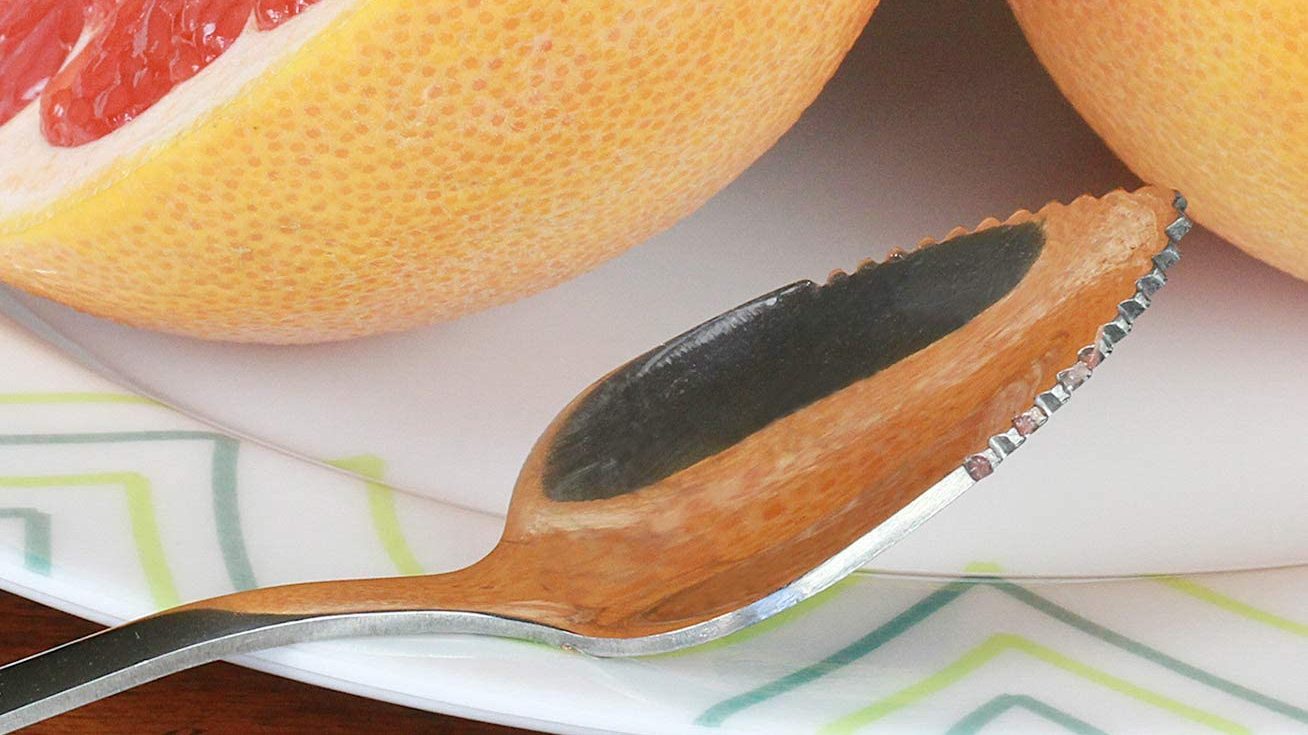 For smaller households or if you live in a home where only one or two people like the taste of grapefruits, reach for the Chef Craft Serrated Grapefruit Spoons 2-Pack. These two spoons have a durable construction and are rust-resistant. They have serrated edges to cut through the grapefruit segments. The mirror finish on the stainless steel will look good as a part of any set of silverware. It can also be used to skin other fruits without actually squirting any juice. It is dishwasher-safe for easy cleaning. This provides you with a ton of bang-for-your-buck.
Key Features:
Has a mirror finish
Both spoons are rust-resistant
Can be used to skin fruits
Chef Craft Serrated Grapefruit Spoon, 6.25 inch 2 piece set, Stainless Steel
List Price:
$19.98
Price:
$4.65
You Save:
$15.33 (77%)
Available from Amazon, BGR may receive a commission
Make sure you have enough for the family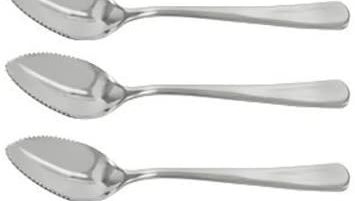 Planning on serving grapefruit as a part of a brunch or even as a staple for dessert? Then you'll probably need more than two or four grapefruit spoons, such as the Update International Stainless Steel Grapefruit Dessert Spoon, Set of 12. This is an ideal fruit spoon that can be used for many delicious meals. The thick, heavyweight stainless steel has a serrated edge to make it easier to cut through the grapefruit. There are 12 spoons in this order, each of them laying flat in a drawer. If 12 is too many, you can also opt for six. These can be used as vegetable tools as well or can be used while making deviled eggs. They feature a polished, bright, and clean design.
Key Features:
Can come in a pack of six or 12
Can be used as vegetable tools or on eggs
Great for larger gatherings
Update International WH-GFS Windsor Heavy-Weight Grapefruit Spoon Set (Pack of 12)
Price:
$13.99 ($1.17 / Count)
Available from Amazon, BGR may receive a commission
Easy to get all the way to the bottom
Do you need a sharp and pointed tip for digging purposes? Then you can choose the Norpro Stainless Steel Grapefruit Spoons, Set of 4. You'll be able to get into your grapefruit sections much easier with this utensil. These are the perfect spoons for getting every last segment of grapefruit. This is also great to use with oranges and kiwis or to scoops seeds out of cucumbers, pumpkins, squash, or jalapeños. You can either choose between a pack of four or a pack of eight and they are all dishwasher safe. These are polished spoons made from stainless steel.
Key Features:
Can get every last segment of grapefruit
Great for scooping seeds out of vegetables and fruits
Choose between a pack of four or eight
Norpro Stainless Steel Grapefruit Spoons, Set of 4
Price:
$10.34
Available from Amazon, BGR may receive a commission
Showing special spoons for your morning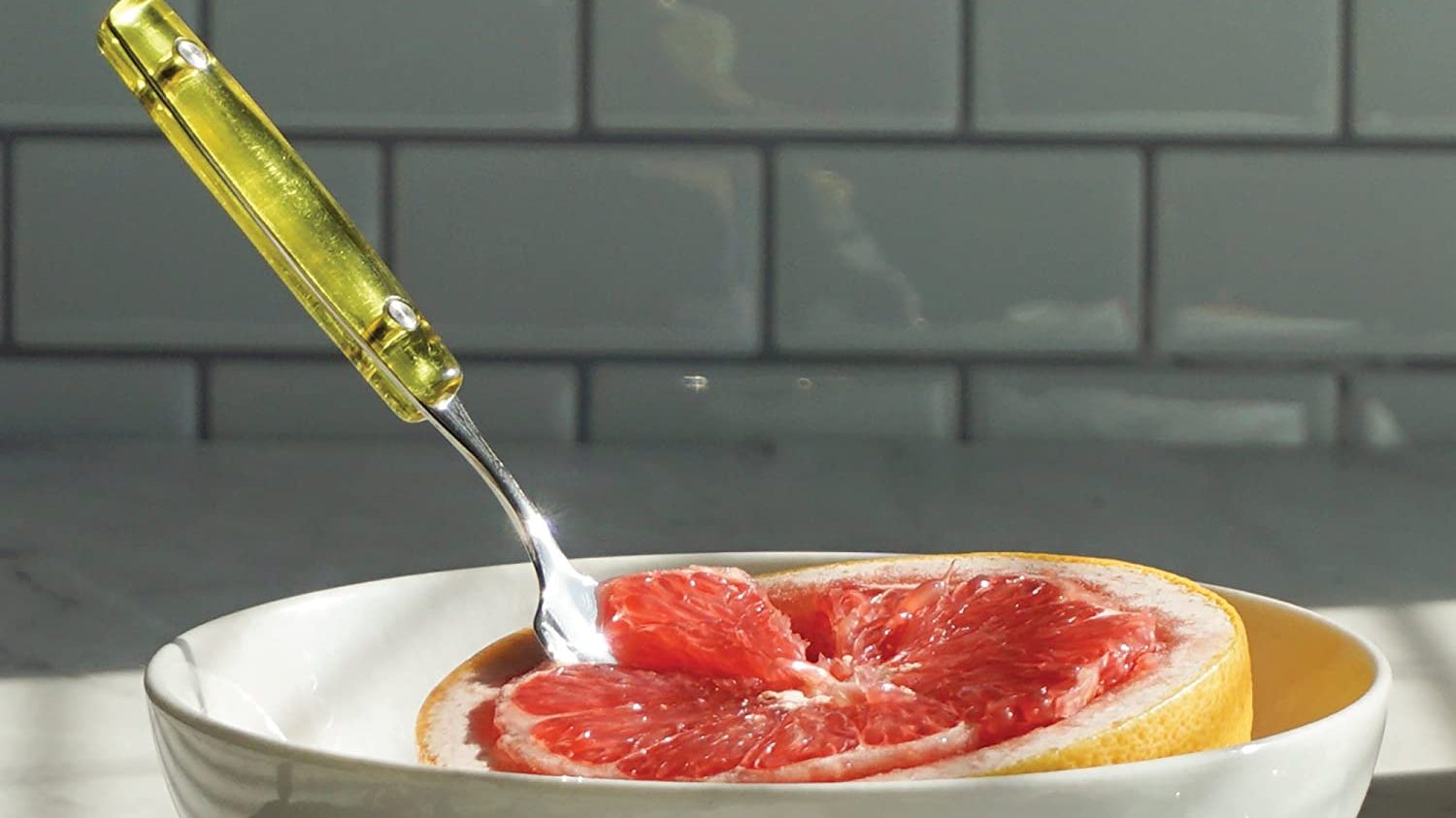 Meant to minimize aggravation, the RSVP Endurance Stainless Steel Grapefruit Sectioning Spoons, Set of 2 is simple to use. Each spoon measures 6″ in length, so you'll have enough room to hold it steadily. The serrated edges help you get in and out of each grapefruit segment without any aggravation and minimal juice splatter. The handles are made from translucent yellow acrylic with a stainless steel bowl. It is recommended that these be hand washed.
Key Features:
Should be hand washed
Have handles made from translucent yellow acrylic
Measure 6″ in length
RSVP Endurance Stainless Steel Grapefruit Sectioning Spoons, Set of 2
List Price:
$11.95
Price:
$10.98 ($10.98 / Count)
You Save:
$0.97 (8%)
Available from Amazon, BGR may receive a commission