If you purchase an independently reviewed product or service through a link on our website, we may receive an affiliate commission.
Nobody is shooting even or under par every time out when they are on the golf course. Most of us are shooting well over par and cursing the golf gods with every missed putt or flubbed chip. But it's those good shots or long putts that we sink that bring us back for more. Golf is a game that can be played by people of most ages and it's also a game that you can get better at by playing more. Trying to repeat the proper form for every shot is extremely difficult and you're likely to find the water or the woods at least a few times a round if you're not a pro. Finding your golf ball sometimes can be tricky, which is why a golf ball retriever can be an incredibly valuable tool for the average golfer. These can help you get balls out of the water, the woods, or just help you pick up your balls when you're practicing in your yard. So before you toss your putter like Happy Gilmore, first reach for any of these golf ball retrievers to at least gain a ball or two out of the mess of a round you're having.
Get a retriever that will work for you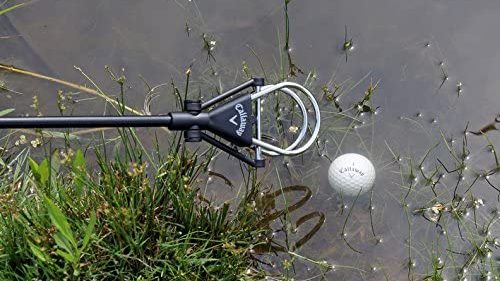 Easily fitting in your bag, the Callaway Golf Ball Retriever can be extended to reach 15 feet. It is 45″ retracted and can extend even farther in order to gather up your golf balls in tough areas. It has an ergonomic sure-grip handle and the stainless steel retriever mechanism picks up balls in a snap. Made from high quality aluminum alloy, this won't bend when it's fully extended, proving how impressive of a build it has. This has a dual-zip head cover, making it like like just another club in your bag. It also comes in a six-foot option if that would fit in your bag better.
Callaway "15th Club" Golf Ball Retriever For Water, Telescopic to 15 Feet With Dual-Zip Headcov…
Price:
$36.25
Available from Amazon, BGR may receive a commission
Grabbing the ball is made easy
With an open and close mechanism, the I GOTCHA Golf Ball Retriever will help you in your quest to finding and grabbing your golf ball. This measures 10 feet in length and can reach up to 14 feet at its maximum. You can collapse this to 17.5″ and weighs only 10 ounces. This is easy to fit in your bag and it won't bother you while you're getting other clubs out. The patented spring-release ready head and the stainless steel shaft makes it easy to extend and open up to snare your ball. You can get one or a pack of two retrievers if you have multiple bags.
I GOTCHA Compact Stainless Steel Golf Ball Retriever
Price:
$45.32
Available from Amazon, BGR may receive a commission
Bring one to the range

If you want to reduce the strain on your back when it comes to picking up balls, check out the Original Shag Bag Practice and Range Golf Ball Shagger. This allows you to easily pick up your balls quickly without having to bend down. The strong canvas bag holds up to 80 balls and it will not stretch as you fill it up. It's made from durable construction as it has stainless steel clips, a solid brass zipper, and steel bag support plates provide superior durability. The formed grip handle is easy to hold and provides a comfortable grip.
Original Bag Shag Practice and Range Golf Ball Shagger Made in the USA, Red
Price:
$59.92
Available from Amazon, BGR may receive a commission
Grab your ball out of the cup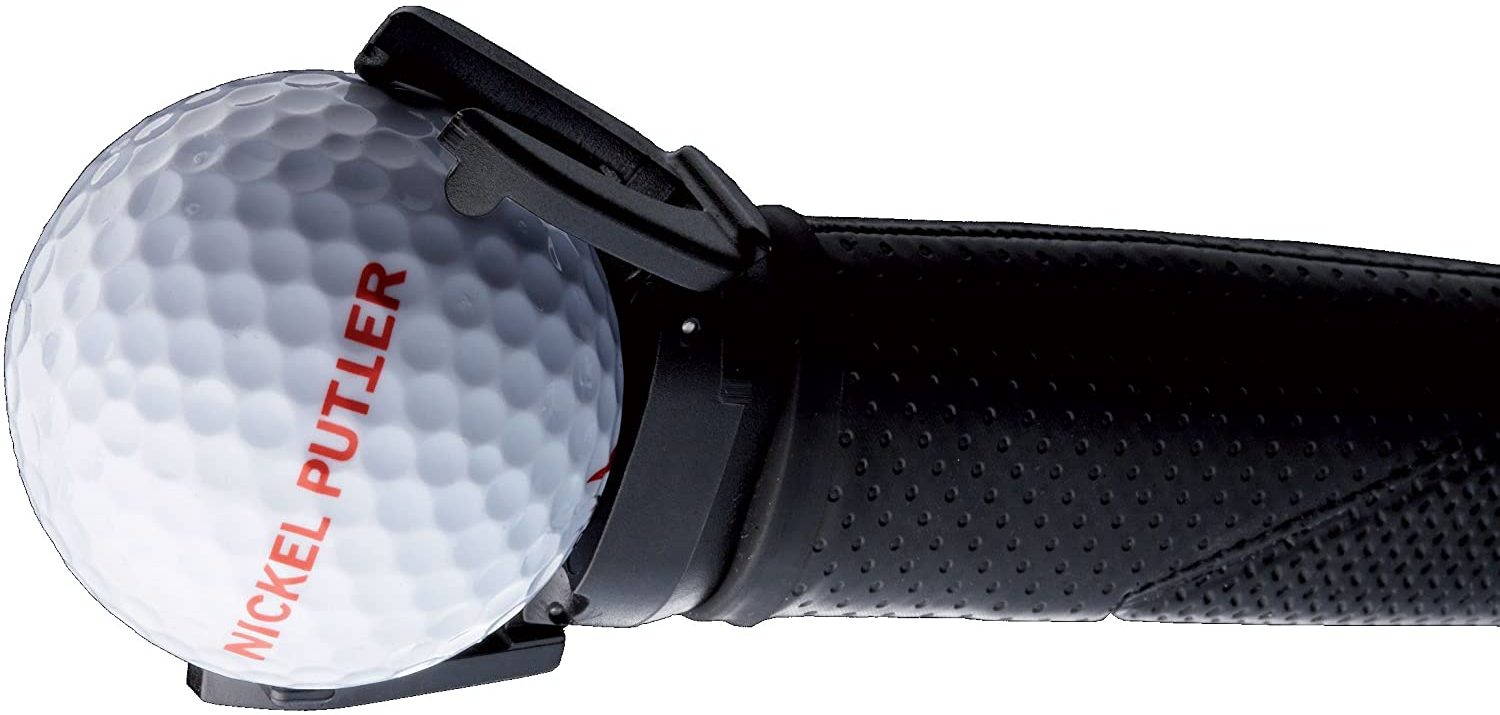 For those who can't or don't want to bend down very far, you can opt for the Nickel Putter Golf Ball Pick-Up. This is made from plastic and is specifically engineered to retriever your golf ball after a putt is made. It's a little piece of equipment that can attach to the top of the grip of your putter, so you can just rotate the putter and pick up the ball out of the cup. It is made from synthetic materials for high durability. This is a gift for any age of golfer.
Nickel Putter Attachable Golf Ball Pick-up Tool , Black
Price:
$19.99
Available from Amazon, BGR may receive a commission
Extend your reach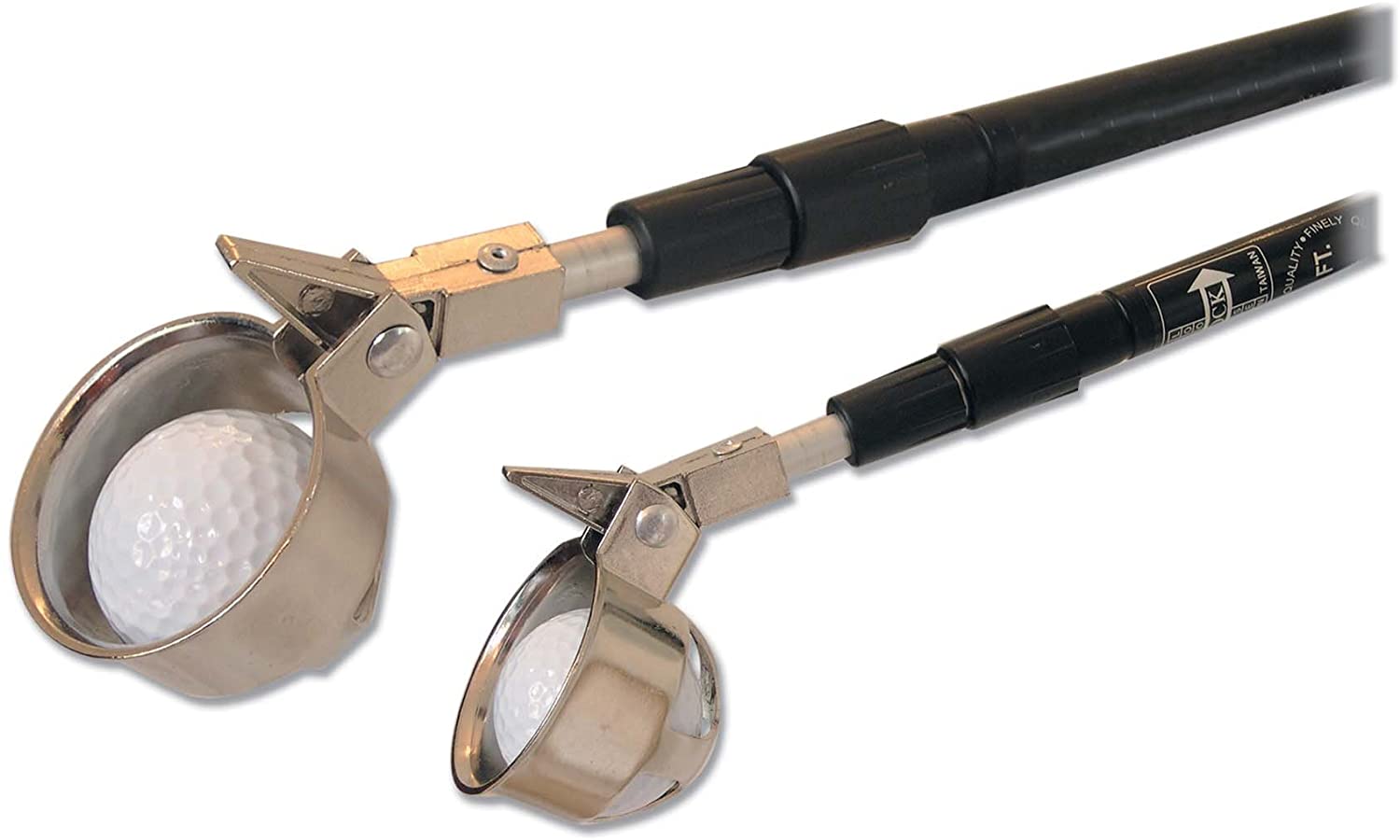 Providing you with a ton of reach, the JP Lann Golf Ball Retriever can get you out of a lot of tough situations. It extends up to 18 feet, more than almost any other ball retriever. You can get this with a metal hinge that will blend in nicely with your bag or with an orange cup that can handle retrieving abilities as well. You can choose smaller lengths such as 9, 12, or 15 feet but the 18 feet is the longest one you can choose from.
JP Lann Golf Ball Retrievers (2 Styles and Various (Metal Hinge Cup, 18 Foot)
Price:
Available from Amazon, BGR may receive a commission