If you weren't able to make it out to Los Angeles this week for E3, we've got the next best thing: free iPhone games from the App Store! Flipping Legend is the highlight of the week (all of Noodlecake's games are great), but if you want to play an online cheetah simulator, that's an option too. And don't forget that all of last week's free games are still free if the 6 below aren't enough.
Arrow Rain
Arrow Rain is an action packed arcade style wave defense game. Choose between one of 5 heroic defenders and put your reflexes to the test as you survive wave after wave of arrow volleys raining down upon you from the sky.

SIMPLE CONTROLS
Using a single on screen joystick, you can move your character's shield to block the barrage of arrows raining down from the sky. Master the controls in just a few seconds and spend more time doing what's important – surviving.

HOW LONG CAN YOU SURVIVE?
The game is split up into waves, where the speed of the arrows increases the more arrows your block. Each wave gets more and more difficult, making this game continuously challenging even for veteran Arrow Rain defenders.

LEVEL UP YOUR GEAR
Collect gold by successfully defending against the arrow rain, with rewards increasing as the waves become more difficult. Spend your hard-earned currency in the shop to buy and level up your power ups, making it easier to defend against arrows and survive even longer.

ARROW RAIN – FEATURES
– Simple joystick controls are easy to master
– Buy and upgrade power ups with the gold you collect
– Every wave gets more difficult, providing a challenge for every player
– Play as 5 heroic characters
– Game Center Leaderboards let you compete against your friends
Download Arrow Rain free on the App Store
---
Cars: Lightning League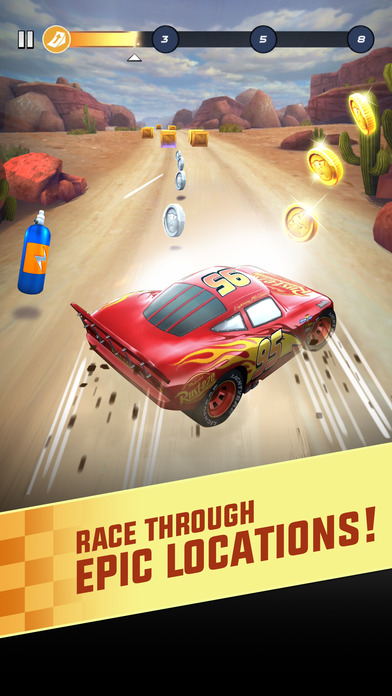 High-octane racing inspired by Disney•Pixar's Cars 3!

Race through iconic locations from the film to upgrade your racers' abilities and win big in missions and tournaments!
Build your own collection of cars including Lightning McQueen, Cruz Ramirez, and many more characters.
Upgrade your racers to go faster and win!

– RACE through high-speed challenges in memorable locations from Disney•Pixar's Cars 3
– COLLECT favorite car characters & rare racers
– COMPLETE missions to upgrade & pass rival racers
– WIN challenges to earn prizes & go faster!
Download Cars: Lightning League free on the App Store
---
The Cheetah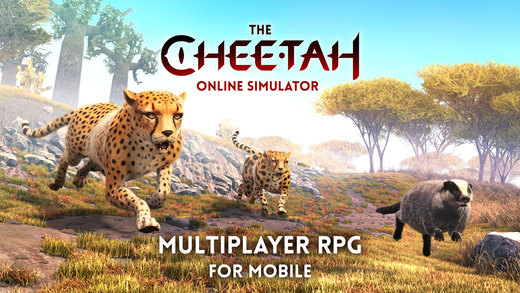 Become one of the fastest animals on Earth today! Explore wide and hot savannas as a cheetah and develop your skills to become the best of best. Encounter different kinds of wild enemies and prey, ally with other cats or try to compete with them – the choice is yours in this RPG! You can try yourself in one of two modes: CO-OP or PVP – everything in Online Real-Time Multiplayer. Play with people from all over the World!

Online Real-Time Multiplayer RPG
Stunning 3D graphics
Beautiful environment
Realistic animals
Character development and upgrades
Cooperative multiplayer hunting and PVP Battle Arena modes
Smooth performance

ONLINE MULTIPLAYER SIMULATOR

You don't need to be a loner in The Cheetah – meet players from all around the World! Challenge each other or hunt together in real time to get the best score.

CHARACTER CUSTOMIZATION

Choose your favourite cheetah and make it special! You're the one to decide the strengths of your cat. African Cheetah? The unique King Cheetah? Or maybe a Ticked Cheetah? It's up to you!

RPG SYSTEM

There are several decisions to make along the way. Which skills to upgrade? Which attributes to develop? You are the king of your own destiny. Choose wisely and become the strongest cheetah out there!

AMAZING GRAPHICS

The stunning environment makes your gameplay even more exciting! Explore the map to meet incredibly realistic gazelles, hyenas, meerkats, giraffes, elephants and other animals. Try to chase them all and admire the high-end graphics!

VARIOUS GAME MODES

Cooperate with other players to fight the strongest opponents in the hunting mode! If chasing after your prey is not enough for you, join the PVP mode – you and your team will be up against a herd of enemy cheetahs. Prepare for war!
Download The Cheetah free on the App Store
---
Flipping Legend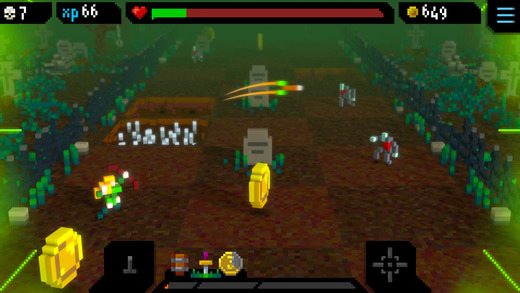 Unleash the power of your fists, spells and weapons in this pattern-based adventure.
Hone your reflexes and be one with the environment as speed and rhythm become second-nature.
Play with powerful heroes and unlock all their abilities and secrets to help better dispense your foes.
Reach new and faraway lands not yet discovered by fellow travelers.
Be a Flipping Legend!

– Become a master of speed and rhythm
– 8 Characters with unique and powerful abilities to unlock
– Discover the treasures hidden within mysterious chests
– Turn up the volume on this epic soundtrack
– Battle your way through new and dangerous lands
Download Flipping Legend free on the App Store
---
Grow Stone Online
Welcome to Grow Stone Online, a MORPG to find the legendary stone!
Play and Grow stone with multi players in real time
Imagine what if stone combined!

[Feature]
– Super Easy to control, just tap and touch
– Various mode, Mysterious Monster and herb
– Enjoy Hunting with friends online
– Grow stone and level up your character

[Playing]
– Find and grow stone in mine
– Combine stones to create new one
– Catch Monster in Forest, Dungeon
– Enjoy Boss Raid with friend online
– Keep Mine adventure until find legendary stone
Download Grow Stone Online free on the App Store
---
Minds Up-Duel Sudoku with Friends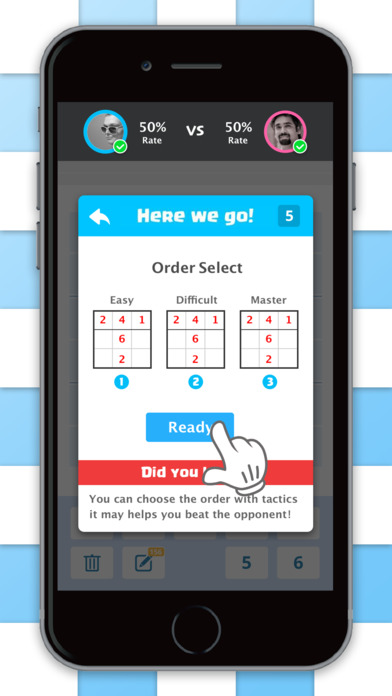 Join us! Join Minds Up!! Here you can duel Sudoku with your friends in real-time! In Minds Up you can not only experience Sudoku by your own,but most importantly you can duel Sudoku with friends all over the world.Minds Up also provide you an oppertunity to make friends around the world and communicate skills online with top puzzle players! Interactive game is also avaliable here.Every there hours you can challenge three totally new Sudoku and earn free rewards.

If you are someone going to join the World Sudoku Championship in india,Minds Up is the best choice for you to warming up. If you are someone who just know sudoku game,Minds Up also can help you practice sudoku and aharp your minds.Believe me you all will get much more fun in Minds Up.

Download Minds Up now and get ready to Challenge your opponents and yourself now!

FEATURES

·Challenge yourself for different difficulties: from easy to nightmare
·Duel Sudoku with friends in real-time and take their Tickets and Trophies
·Chanllenge and make friends with players all over the world
·Experience World Puzzle Championship online at any time& any place
·Daily interactive game allows you earn free rewards.
Download Minds Up-Duel Sudoku with Friends free on the App Store