If you purchase an independently reviewed product or service through a link on our website, we may receive an affiliate commission. Learn more.
Whether you're looking for a full 3D action RPG, a solitaire city-builder or an epic online space strategy game, we've got you covered with this week's selection of new, free games on the App Store. Hades' Star is the best of the bunch for my money (of which I didn't have to spend any), but all of these should help tide you over as another hot summer weekend approaches.
Age of Solitaire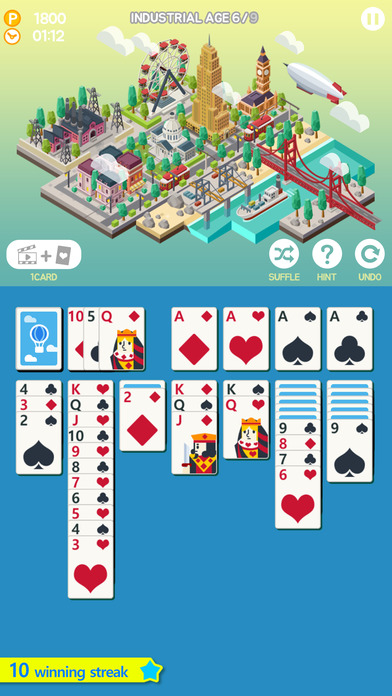 Age of solitaire is a city building card game based on klondike solitaire rule.

A solitaire game that anyone can enjoy easily. It can be a bit challenging but fun!
Build your city while playing solitaire games!
Enjoy the excitement of completing the card stack with the new city-building solitaire during various civilization eras!

Familiar and addictive card game
– Age of solitaire is a classic Klondike solitaire game that anyone can enjoy.
– You can enjoy the joy of constructing various cities with proven fun.

Overcoming the crisis with helpful items
– Using the Undo item, you can make up for mistakes.
– Use Hint item to find out your next move.
– Open -1 card Item to lower the difficulty level.
– Shuffle item lets you shuffle unopened cards.
Download Age of Solitaire free on the App Store
---
Faily Skater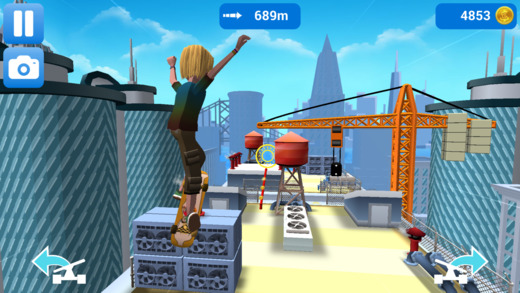 Phil Faily is Back! – on a Skate Track!

Join Phil in his latest Faily Adventure as he finds himself hurtling through downtown "San Fran Faily" on a Skateboard.

In this physics based game you must maneuver an endless city scape full of dangerous and hilarious obstacles including busy streets, alleyways, parks, buildings and rooftops resulting in the usual Faily fun and near misses and best of all ultimate CRASHES.

FEATURES
• NAVIGATE as far as you can go avoiding obstacles along the way
• AVOID traffic, trams, pedestrians and all types of unexpected obstacles
• DESTROY obstacles with your shield or weapons
• COLLECT coins as you go
• UNLOCK unique boards and costumes
• RECORD gameplay and share to Youtube, Facebook or Instagram
• ENDLESS gameplay
• ENDLESS crashes
• ENDLESS fun!
Download Faily Skater free on the App Store
---
Hades' Star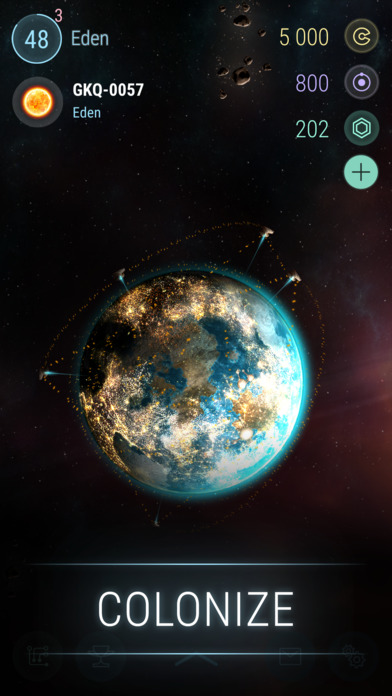 Hades' Star is a unique space strategy game, where thousands of players participate in one shared universe.

STORY

The first Scout ships we sent into the newly discovered Hades Galaxy confirmed what our greediest Corporations were hoping for: A new world filled with rich star systems and rare resources. Subsequent reports of hostile environments, unstable stars, and a mysterious indigenous race were quickly dismissed. Massive Colonization missions were put in place in record time. Already, thousands of fleets have arrived to the new Galaxy and set outposts on various planets. New ones arrive daily.

As the owner of a humble fleet arriving at the outskirts of the Hades Galaxy, you will work to colonize planets, collect valuable resources, build space stations, grow your economy and solidify your presence in dangerous star systems. You will create ships to expand and protect your interests against the aggressive race guarding this galaxy. You will have the option to join your efforts with other players to form Corporations. With time, you'll come to grow your influence in the political landscape formed by thousands of other human players.

FEATURES

• Explore your own, vast star system and face the mysterious Cerberus forces
• Colonize numerous planets and watch them grow from lifeless rocks to central hubs of activity
• Establish diplomatic relations with other players and dictate your terms for military, mining and trade cooperation
• Build combat, mining and trade ships and customize them with powerful modules
• Meet other players and complete time-limited objectives near Red Stars that are going Supernova
• Organize with other players in Corporations
• Play at your own pace: No one will unfairly steal your resources while you are offline
Download Hades' Star free on the App Store
---
Idle Empires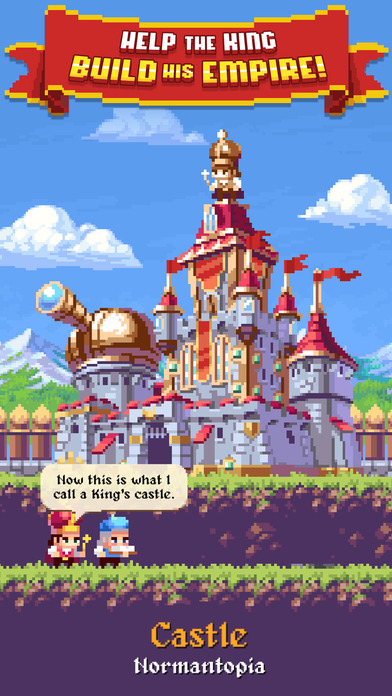 Ever wanted to play the role of a gold-hungry, power-obsessed tyrant? This game lets you do it without being charged for war crimes!

The makers of Idle Armies and More! Gold! Now! offer our latest clicker extravaganza: Idle Empires!

Join King Norman and help turn his peaceful little oasis of a kingdom into a fear-riddled, war-hungry, gold churning, dictatorship. Transform cottages into gold mines, orphanages into textile plants and town halls into prisons. Blame the peace-loving Orcs for all of society's problems and invade your neighbours… for their own protection, of course.

Conquer five distinct kingdoms, including the hard and militaristic Old Town in the snowy north, and the liberal, rich Capitol in the golden desert. Raise an army of gluttons, snipers and assassins to smash the King's foes. Break the shackles off warlocks and sorcerers to unleash their magic on your rivals. Collect an entourage of henchmen and yes-men to agree with your every decision.

Funny, witty and – very occasionally – poignant dialogue explores power, corruption and popularism in a way that doesn't take itself too seriously. Whether you're bribing priests or building propaganda towers in the villager green, you can bet Norman and his goons will have something inappropriate to say.

Idle Empires has everything you'd expect from a clicker; tapping, heaps of upgrades, achievements, collectables, mountains of gold *catches breath* and a whole load more.

+Beautiful pixel graphics!
+Heaps of humorous dialogue!
+5 different cities to uncover, corrupt and conquer!
+Loads of buildings, villagers and items to interact with!
+Hours and hours of gameplay!
Download Idle Empires free on the App Store
---
The Revenge of Shinobi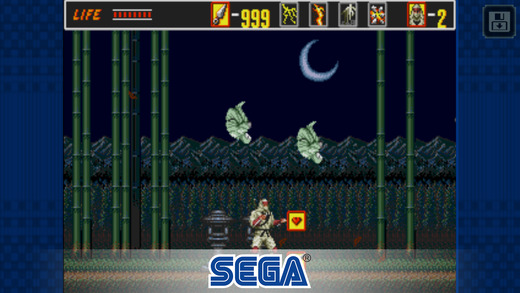 Reap revenge in SEGA's legendary side-scrolling beat 'em up, now available on mobile for the very first time. You are Joe Musashi, a ninja out for revenge against the evil criminal organization 'Neo Zeed'.

They've killed your master and captured your bride, so now you must travel the globe to dish out ninjutsu justice to the crime syndicate. Master ninjutsu techniques and collect mystical power-ups as you fight your way through this retro classic.

The Revenge of Shinobi joins the SEGA Forever classic games collection, a treasure trove of free SEGA console classics brought to life on mobile for the first time!

FEATURES
– Eight globe-trotting districts, each with its own unique boss battle
– Secret power-ups hidden throughout the game
– Collect shuriken to take out enemies from afar (psst… the old code still works!)
– Master ninjutsu techniques and devastate your foe
– Summon fire and thunder to take out entire waves of adversaries
– Four difficulty levels, from beginner to master ninja.

SEGA FOREVER FEATURES
– PLAY FREE
– SAVE YOUR GAME PROGRESS AT ANYTIME
– LEADERBOARDS – compete with the world for high scores
– CONTROLLER SUPPORT – fully integrated wireless Bluetooth controller support
– OFFLINE PLAY
– GAMES RELEASED EVERY MONTH – Download them all!
– INCLUDES iOS 10 STICKER PACKS
Download The Revenge of Shinobi free on the App Store
---
Tales of the Rays
A console quality Tales Game in your hands!

The classic Tales RPG series comes to phones and tablets in an all new epic JRPG. Experience epic 3-D action with an all-new Linear Motion Battle system, using simple controls optimized for mobile devices. Unleash deadly Mirrage Artes for powerful attacks with simple taps and swipes.

In Tales of the Rays, Ix and Mileena are descended from a bloodline of Mirrists. Join them on an epic quest to revive their world, as they meet and learn from past Tales heroes. Explore dungeons full of treasures and deadly monsters across sprawling world maps. Meet characters from your favorite Tales games throughout the world and in limited time events, and enjoy fully animated cut-scenes with the classic soundtrack and music!

Features:

Explore expansive dungeons and worlds!
Get the full RPG experience by exploring world maps, trekking through dungeons full of treasure and defeating monstrous enemies!

A classic Tales experience for mobile devices!
Play a true Tales RPG with familiar features such as the Linear Motion Battle System and stories told through animations! Travel with the heroes Ix and Mileena on their journey to save their world!

Epic 3-D Action and Intuitive Controls!
The 3-D battles of the Tales series now make it onto mobile! Enjoy exhilarating battles with simple controls optimized for mobile devices!

Listen to music from past Tales games!
Hear the battle and field tunes from the series to enjoy the nostalgic world of Tales!
Download Tales of the Rays free on the App Store
---
Vista Golf
Vista Golf is a simple but elegant mini golf game, defined by crisp controls and the endless competition of new courses every week. We wanted to create the purest form of mini golf in your pocket, so if you seek both fun and frustration, Vista Golf is your game.

Competitive Mode: Each week, compete for the top spot across three 18-hole courses. At the end of each week, three leaders are crowned, and three beautiful new courses will be opened.

Infinite Mode: Relax and play as far as you'd like on our slightly-larger-than-regulation-size endless course.

Features:
-3 new courses every week!
-Cross-platform leaderboards!
-Achievements with unlockable badges!
-Infinite mode!
-Simple drag-and-shoot controls!
Download Vista Golf free on the App Store
---
Our deals and product reviews are picked by BGR's expert editors and team.

Follow @BGRDeals on Twitter to keep up with the latest and greatest deals we find around the web. Prices subject to change without notice and any coupons mentioned above may be available in limited supply.