If you purchase an independently reviewed product or service through a link on our website, we may receive an affiliate commission. Learn more.
Another week, another selection of free games on the iOS App Store. This list is actually our biggest yet, because even though there aren't many big standouts, there are plenty of worthy additions to anyone's iPhone or iPad game collection. And if these nine games aren't enough, you can go through our entire archive of the best free iPhone games from the past few months.
Checkers by SkillGamesBoard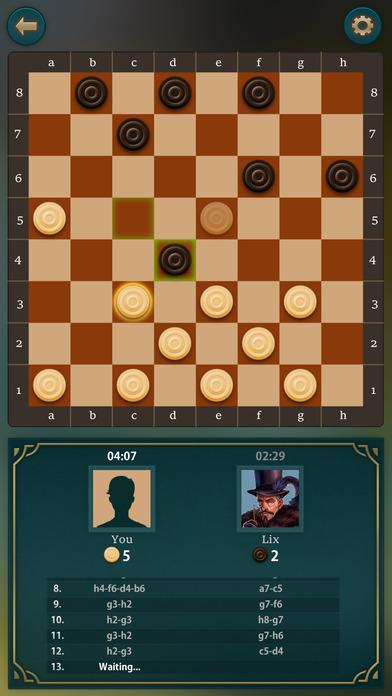 Checkers, the most popular board game to play with friends on SkillGamesBoard, finally gets a fresh new look on mobile devices.

Your job remains the same and it's to capture all of your opponent's pieces by jumping over them or leaving him with no place to move. Don't forget to crown your pieces to gain a tactical advantage!

Put your logical thinking on display and clock your friends clean in all-time classic 8×8 checkers game!

Checkers By SkillGamesBoard features:

• Send invites to play checkers online with friends via all major social apps installed on your device;
• Play anonymously – no sign up or registration required;
• 4 time control options: untimed, Fisher delay, and more;
• 3 types of game visibility;
• Apply special rules – long moves for queens, must take, and more;
• List of live game sessions to join immediately;
• Check the history of moves.
Download Checkers by SkillGamesBoard free on the App Store
---
Leap On!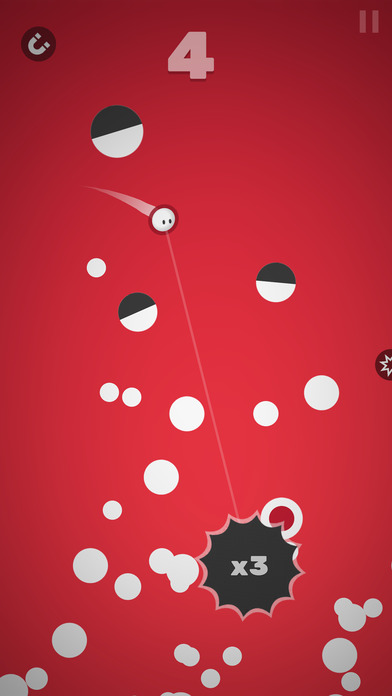 Leap, smash, blast and bounce your way to the top!
Experience one touch arcade gaming at its finest.

Touch and hold to swing around the centre while avoiding the black shapes. Grab power ups and enjoy causing chaos while getting the highest score you can. Leap, live and have fun!

Features:
– Quick, intense non-stop action
– Exciting power ups to discover
– One touch portrait gaming for any situation
– Leaderboards and Achievements
– Stylized graphics and soundtrack
Download Leap On! free on the App Store
---
Line Ride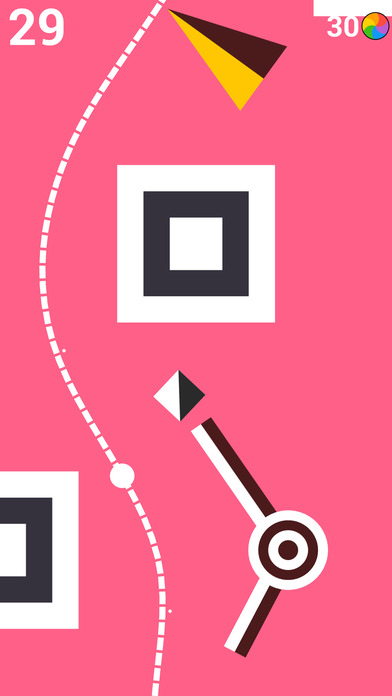 Ride the line in a fun journey through an ever changing abstract world!

It's super easy to play :
– Tap and hold to dash forward.
– Let go to drop.

Watch the hazards switch and morph carefully,
as you'll have to time your movements right and
move fast to improve your high-score.

Try to keep a good pace, if you lag too much,
you'll explode at the bottom; if you go too fast,
you won't be able to react fast enough at the top!

There are many players to unlock for free,
with the tokens you pick up in game.
Strategy is paramount!

Line Ride is fun and easy to learn,
and even more fun to master !!!

Get it now for free!
Download Line Ride free on the App Store
---
Mr Jump S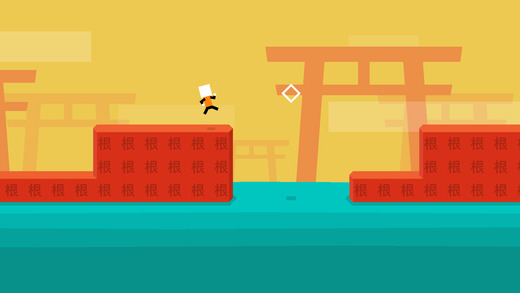 Mr Jump is coming back in a new adventure! Help him jump his way through dozens of ingenious and tricky levels!
Mr Jump S is a one-button platform game: jump to avoid the traps and reach the end of the level.
Download Mr Jump S free on the App Store
---
Project MALLOW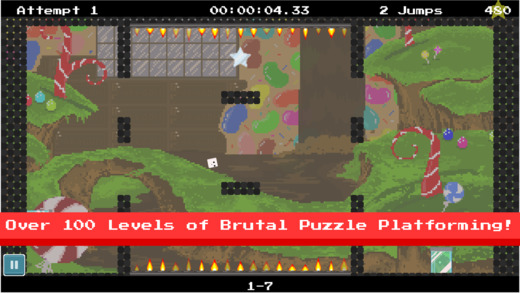 Project MALLOW is a maddeningly difficult 2D puzzle platformer about an adorable, sentient marshmallow tasked with launching and sticking his way across 100+ unique levels to escape a candy factory. Along the way, MALLOW will uncover dangerous secrets about the factory's owner and history, as well as face flames, saw blades, lasers, and other scary things that will threaten his very existence.

As MALLOW, launch yourself through over 100 levels of brutal and punishing puzzle platforming. Get to the end of each level to help MALLOW escape. But not everything is as it seems: earning stars will allow you and MALLOW to venture further into Paragon Confections' mysterious factory, and uncover dangerous secrets…

Features:
Brutally difficult, hardcore puzzle-platforming
Over 100 unique levels
Charming retro-style graphics and sounds
Personalize your MALLOW with hats and accessories
Collectibles out the wazoo
Download Project MALLOW free on the App Store
---
Retroshifter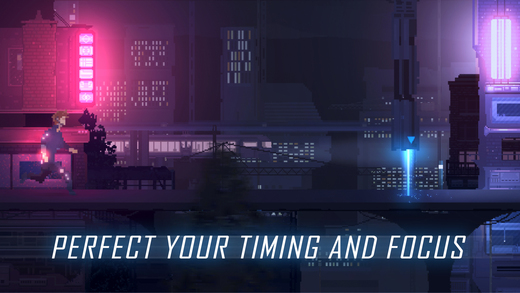 Become a RETROSHIFTER as you challenge your way through a dystopian future. Overcome the security lasers by perfecting your timing and focus to rise as the greatest RETROSHIFTER in this nostalgic throwback to 80's retrofuturism and cyberpunk. Download it for FREE and start your adventure today!

FEATURES

* Test your reflexes with intuitive controls
* Slowdown time for the extra tricky situations
* Get PUMPED up with the dynamic retro soundtrack that intensifies with the gameplay
* Complete hundreds of daring missions to rise to the top
* Customise your look with unlockable outfits
* Upgrade your RETROSHIFTER to unlock his ultimate potential
* Earn achievements and challenge your friends
* Unlock gamemodes for bigger challenges
Download Retroshifter free on the App Store
---
Triple Agent!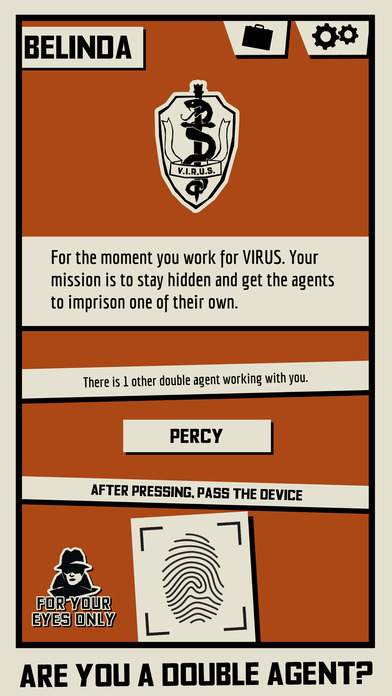 Triple Agent! is a party game full of hidden identities, backstabbing, bluffing and deduction.

—— WHAT IS IT?

Triple Agent! is a mobile party game about deception and espionage for 5 or more players. All you need to play is a single iOS device and a few friends. Each game is an intense 10 minutes of deception, cunning, and deduction.

The base game supports for 5-7 players and includes 12 operations that mix and match to make each round a completely different experience.

Buy the expansion to get the most out of Triple Agent! Get more operations, customize your game, and play with up to 9 people! You'll also unlock a special mode where you can play with Hidden Roles: Special abilities that are randomly assigned to players at the start of a game.

—— GAMEPLAY

Each player is secretly assigned a role as a Service agent or a VIRUS double agent. Only the VIRUS agents know who is on which team. However, there will always be fewer VIRUS than Service agents to begin with so they will need to turn the Service agents against each other to win.

Pass the device around as you get events that can reveal information about other players, change your team, or give you a completely new win condition. Information is revealed secretly and it is up to each player how much they reveal. As a VIRUS double agent, this is your opportunity to sow doubt about other players. As a Service agent, you need to be careful not to reveal anything that the VIRUS might use against you. At the end of the game each player votes on who to imprison. If a double agent is imprisoned, the Service wins. Otherwise VIRUS does.

—— FEATURES

The gameplay builds on the ever popular board game genre of social deduction but adds features that you've never seen before:

– No setup! Just pick up your phone or tablet.
– Learn as you play! No rules-reading required.
– Nobody's left out! The device itself will guide your game.
– Different every time! Random sets of operations make every game feel fresh.
– Short rounds! Play a quick game or several rounds.
Download Triple Agent! free on the App Store
---
Wagers of War
Delve into a thrillingly, strategic competitive collectable card game where you'll battle your opponent in rounds of war with simultaneous decision-making. Riddled with tension and suspense, you'll need to make snap decisions in battle, anticipate your opponent's next move, and strategically build your deck to dominate.

Based on the classic card game of war, Wagers of War is accessible and engaging without compromising the depth of a collectable card game. Designed with a colorful painterly art style and loveable, quirky characters, you'll feel the world around you come to life.

Balance lighthearted mana rounds with high-stakes, quick-fire war rounds and long-term card collection while playing online with players around the globe. Unleash your inner mastermind in this fully immersive, accessibly deep, and satisfyingly strategic game of war that combines intense real-time competition with card collection.

Features:
• Real-time war rounds creating an intense game of anticipation
• Accessible gameplay that simplifies a CCG without sacrificing strategy or depth
• 30 upgradeable and dynamically diverse cards to collect
• Real-time online multiplayer
• A variety of colorful and engaging arenas
• Engaging and engrossing painterly art style designed to enhance approachability and create fantastical environments and characters
• Original soundtrack
Download Wagers of War free on the App Store
---
WWE Tap Mania
Unleash your ultimate team of Superstars in WWE's new, fast-paced game, WWE Tap Mania!

In WWE Tap Mania, the action never stops. Become a WWE Superstar and battle alongside WWE's greatest Superstars and Legends. Collect Superstar cards, build your deck, and rise up to become the WWE Champion. Get in the ring and unleash the mania!

GET IN THE RING
– NON-STOP ACTION as you battle the best, build your team, and take on the world
– CREATE the ultimate team from WWE's greatest roster of all time
– EASY TO PLAY — tap to attack and unleash devastating signature moves
– STRATEGIC GAMEPLAY — tap into the rich history of the WWE to make an unstoppable team with the unique type and affinity systems
– LEVEL UP to increase your power and unlock each character's unique skills
– PLAY-BY-PLAY by the WWE's Michael Cole and Corey Graves

UNLEASH THE MANIA
– TONS OF MATCHES — battle in the main event against WWE's greatest Superstars
– COLLECT WWE Superstars and Legends for free as you play
– FEATURING The Rock, John Cena, Undertaker, Brock Lesnar, Triple H, Roman Reigns, AJ Styles, Charlotte, The Miz, Randy Orton, Sasha Banks, Dean Ambrose, Eddie Guerrero, Ultimate Warrior, and many more!
– EARN WHILE AWAY — your team never stops fighting so you're always earning, even when the game is closed
-DOMINATE IN LIVE WWE EVENTS — rule the leaderboards in daily live events based on WWE's signature live television and PPV events: RAW, Smackdown Live, Royal Rumble, SummerSlam, WrestleMania and more

BECOME A WWE SUPERSTAR
– PERSONALIZE your character by creating your own signature move and play style
– CUSTOMIZE your Superstars' powers and abilities with perk points
– COMPLETE challenges, objectives, and achievements for epic rewards
– COMPETE WITH FRIENDS to prove who's the best
Download WWE Tap Mania free on the App Store
---
Our deals and product reviews are picked by BGR's expert editors and team.

Follow @BGRDeals on Twitter to keep up with the latest and greatest deals we find around the web. Prices subject to change without notice and any coupons mentioned above may be available in limited supply.