If you purchase an independently reviewed product or service through a link on our website, we may receive an affiliate commission. Learn more.
Whether you're looking to play tennis on a touchscreen or explore a massive, fantastical open world on your phone, we've got you covered with this week's selection of new free games on the App Store. And if these six games aren't enough, you can go through our entire archive of the best free iPhone games from the past few months, all of which are still completely free to download.
Card Monsters: 3 Minute Duels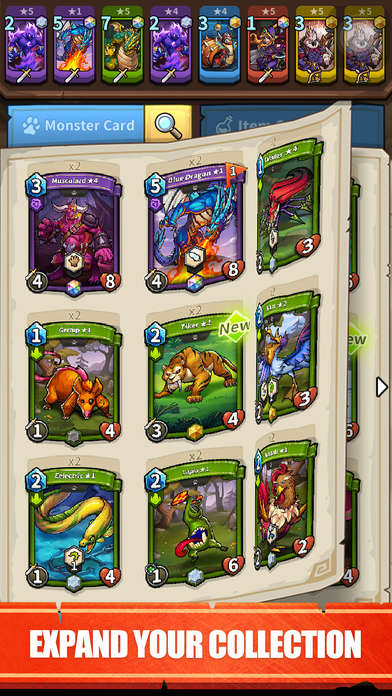 -Brief Introduction

Card Monsters is a fast-paced strategic card game. Enjoy challenging, and innovative gameplay with simple mechanics that allows for an intense duel!

-Game Features

Fast-paced Battles
Duel against other players and defeat them in 3 minutes or less!
Diverse Variety of Cards
With daily quest rewards, arena rewards, tournaments, contests, giveaways and more, players can collect hundreds of cards with a variety of rarities and factions.

Easy to Grasp Mechanics
Use tactics and wits to masterfully defeat each opponent with mechanics picked up in minutes!

Unique Equipment and Items
Card Monsters is the first strategic card game with equipment skills for every monster. Optimize your items and equipment wisely to gain the upper hand in every duel.
Download Card Monsters: 3 Minute Duels free on the App Store
---
Crusaders of Light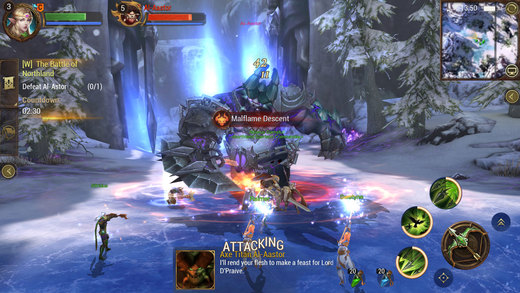 Team-up with 40 of your Friends and Guild Mates to battle epic bosses and raid dungeons!

The desolation wall has fallen after 700 years of peace, it's now up to you and your allies to battle the demon hordes occupying your land!

Adventure in this Vast 3D Fantasy World redefining the MMORPG experience on mobile. Start your journey by selecting either Ranger, Warrior or Mystic Classes, each with their own distinct strengths and characteristics.

Do you have what it takes to embark on this epic adventure?

BATTLE SYSTEMS

•Join up to 40 guild mates as you take on bosses and collect loot in Dungeon Raids
•Prove yourself in Arena Battle with 1v1, 3v3, and 5v5 modes and participate to unlock powerful gear sets
•Show-off your superior skills and defend your glory as you take part in large scale battles

IMMERSIVE GAMEPLAY

•PC quality graphics to immerse you in this impressive MMO game on mobile
•300+ hours of gameplay including hundreds of paths for your hero
•Vibrant fantasy world with the ability to reach the coveted legendary status of level 45

CUSTOMIZATION

Thousands of available weapons, armor, clothes and more
•Collect rare items providing specific advantages which players can combine to become powerful
•50 unique mounts from a flying carpet to a fire breathing dragon

SOCIAL

•Chat with players around the world utilizing the integrated voice system
•Take in-game selfies, share personalized heroes, and your favorite moments with friends on social media
Download Crusaders of Light free on the App Store
---
Ruins of Glitterdeep
Gain riches and fame as you delve into the Ruins of Glitterdeep!

Ruins of Glitterdeep is a turn-based puzzle RPG where not only do you control the hero, you also build the dungeon! Can you recover the famed treasures of the lost dwarven keep? In between dungeons you will upgrade and unlock new heroes, upgrade your mining outpost and purchase powerful dungeon tiles.

Features:
• Turn-based RPG puzzle game where you can build the dungeon as you go!
• Unlock new heroes with unique advantages and powerful tiles!
• Spend your recovered riches on character upgrades, new tiles and items.
• Dozens and dozens of unique dungeons with nefarious enemies and rich treasure!
Download Ruins of Glitterdeep free on the App Store
---
Splashy Dots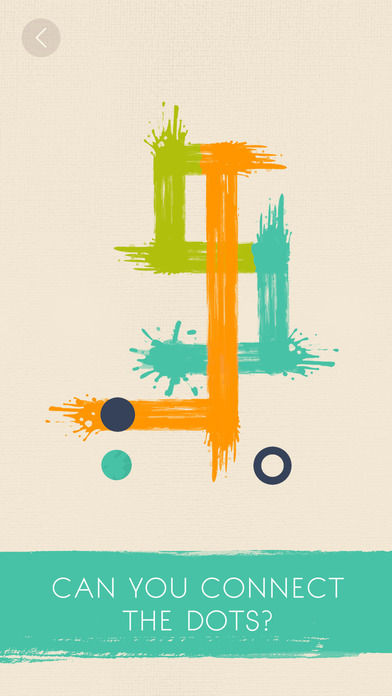 Imagine yourself in a cozy art gallery, with the sounds of a live jazz act in the background, brush in your hand and a canvas in front of you. You're all set. Create beautiful splatter art paintings while solving Splashy Dots puzzles! This is so easy – swipe your finger (or a brush!) so that all the streaks form a smooth & artsy way to the very final dot.

FEATURES:
• Thousands of brain-teasing puzzles
• Easy to learn rules with surprising complexity as levels get harder
• Splashy and juicy graphics with lots of colorful themes
• Each level ends up as a painting for you to collect
• Chillout Jazz music playing in the background
• Procedurally generated tunes different in every level
• Intuitive controls, you can play the game anywhere
• Full undo support so you can experiment freely with multiple paths
• Hints to help you when you get really stuck
• Progress is saved in the cloud so you can play on multiple devices at once
• Haptic feedback (iPhone 7) – feel the splashes in your hand
• Force Touch (iPhone 7) – press the screen slightly to highlight • available moves
• iMessage multiplayer app – challenge your friends
Download Splashy Dots free on the App Store
---
Valerian: City of Alpha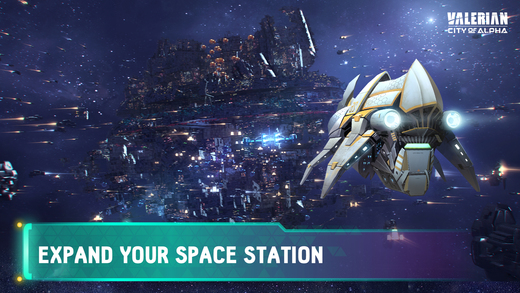 "The official game of Luc Besson's Valerian and the City of a Thousand Planets!"

Build, manage, and develop Alpha, a thriving space metropolis in the universe of Valerian. Embark on a galactic journey like no other and immerse yourself in this stunningly looking sci-fi game!

COSMIC FEATURES

• BUILD: Turn Alpha into the ultimate space metropolis!
• MANAGE: Create a place where humans and aliens can live together in harmony!
• COLLABORATE: Connect with alien species to unlock technologies and resources!
• CRAFT: Build advanced space ships and assemble the best crew!
• EXPLORE: go on missions in the infinite Valerian universe!

BUILD THE ULTIMATE CITY IN SPACE

Alpha is a place where humans and aliens coexist harmoniously. By sharing knowledge and intelligence, you can take Alpha from space station to bustling metropolis, with sectors and habitats where everyone contributes to the enhancement and progression of their home. Bring Alpha to galactic heights!

EXPLORE THE UNIVERSE OF VALERIAN

Recruit and train agents, assemble an elite team and send them into the unknown. Launch explorative missions into a universe of infinite wonders. Bring back new lifeforms, new technologies and resources for the further improvement of Alpha!

Become the architect of The City of a Thousand Planets and shape the future of our galaxy!
Download Valerian: City of Alpha free on the App Store
---
Virtua Tennis Challenge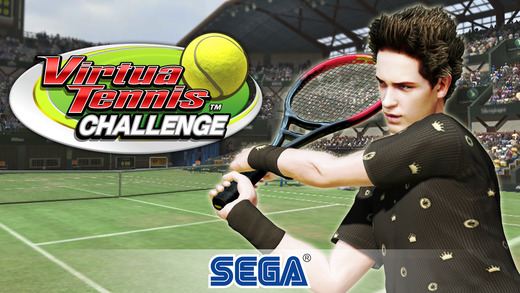 Take on Virtua Tennis Challenge, the deepest tennis game on mobile with unrivaled 3D graphics, tactical controls, and realistic gameplay.

Slice, lob and hit your best top spin as you take on the world's best and compete against 50 players in 18 stadiums around the globe. Build concentration by making plays that match your player's style; unleashing a super shot that will make your opponent sweat. Enjoy hours of game play through different modes, shots and courts.

Virtua Tennis Challenge joins the SEGA Forever classic games collection, a treasure trove of free SEGA console classics brought to life on mobile for the first time!

FEATURES

SWING THE GAME YOUR WAY
Unleash top spins, slice shots, lobs and drop shots through different touch gestures

FEEL THE HEAT
Adjust your shot in different stadiums and environments as you compete on clay, grass, hard or indoor courts.

DOUBLE UP THE FUN
Compete in Singles or Doubles challenges

MULTIPLE MODES
SPT World Tour: Pick a customizable character to compete through full seasons of competition around the globe. Earn money by progressing through matches to buy your way into new tournaments. Each real world day offers new challenges.

Exhibition Match: Dive into the game and select from any unlocked courts and characters in single or doubles mode.
Multiplayer: Challenge your friends online over Wifi or face to face over Bluetooth connectivity

Quick Match Mode: Itching for a one minute dose of Virtua Tennis? Play fast singles challenges to increase your ranking

Training Mode: Learn from the pros in this practice mode by running through drills

SEGA FOREVER FEATURES
– PLAY FREE
– SAVE YOUR GAME PROGRESS
– OFFLINE PLAY
– GAMES RELEASED EVERY MONTH
– DOWNLOAD THEM ALL
Download Virtua Tennis Challenge free on the App Store
---
Our deals and product reviews are picked by BGR's expert editors and team.

Follow @BGRDeals on Twitter to keep up with the latest and greatest deals we find around the web. Prices subject to change without notice and any coupons mentioned above may be available in limited supply.