If you purchase an independently reviewed product or service through a link on our website, we may receive an affiliate commission. Learn more.
We have not one, but two TV/movie-based games in this week's selection of new, free games from the iOS App Store. Movie games don't exactly have a sterling reputation, but both games this week (especially the 2D Stranger Things adventure) look to break that mold. But if that's not enough, you can always search through the archive where there are well over 100 free games to choose from that we covered in previous weeks.
Blocky Bronco
Yee-haw! Go wild in a frantic mechanical bull riding game with hilarious bails. Take the bull by the horns and hold on tight, launching into a world of pain as you smash objects in an active, physics-controlled environment filled with fun.

Saddle up and become a bronco riding champion in this ridiculous ragdoll game!

How long can you stay on?

• Frantic arcade fun
• Ragdoll physics
• Colorful arcade style graphics
• Kooky riders with fun costumes
• Crazy themed locations
• Compete with friends
---
DigimonLinks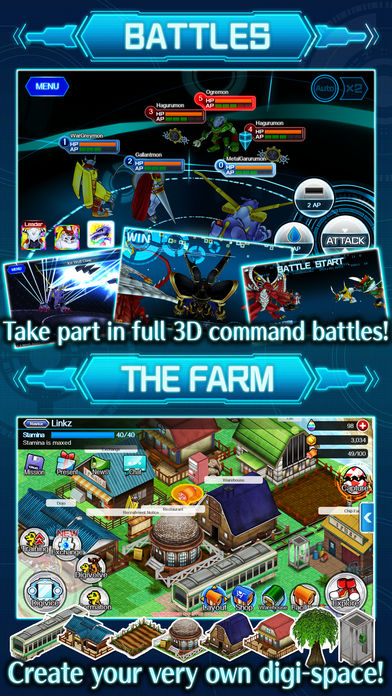 In Digimon Links connect both the real and digital worlds!

All your Digimon favorites come to life in Digimon Links! Grow stronger with the bonds you form with your Digimon, and find out the cause of the disturbances in the Digital World!

Game Details
Take part in fierce 3-on-3 command battles!
Lead your Digimon to victory as you make use of their Leader Skills, Signature Skills and Legacy Skills! With an awareness of their Attributes and Resistances overwhelm your foes.

Build Your Farm and Raise Digimon
Take a break from battles as you create facilities that enable you to power up your Digimon. Make use of various added effects, return to battle and seize victory! With a whole range of facilities available, this is your opportunity to create your very own, unique digi-space!
---
Eminence: Xander's Tales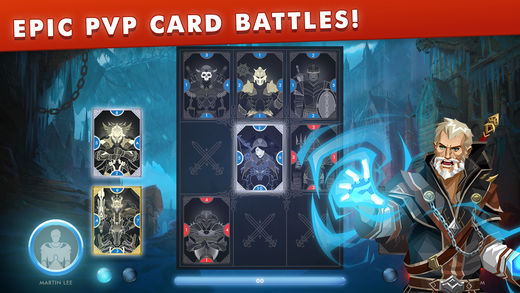 COLLECT OR STEAL. FAST PACED AND ADDICTIVE STRATEGY CARD GAME.

Requires an Internet connection and iPhone 5S, iPod touch 5th Generation, iPad 2 or newer.

An epic adventure where fantasy and science collide awaits in this modern card battler from Stoker Games. Players are pitted against each other in a high risk card game where the winner can take the loser's card gaining them valuable resources with every victory. Conversely, the loser is substantially weakened in the process making their next move in the game critical to surviving and thriving as more turns pass.

Quicker duels, card stealing victories and competitive social play gives you a speedier yet equally satisfying collectible card game experience built from the ground up for mobile.

BUILD YOUR DECK – Collect hundreds of beautifully designed cards. Build a collection of uniquely designed cards by conquering your opponents and taking theirs.

BATTLE – Put your skills to test and compete in high risk ranked matches. A single game can be played with many rules, changing the nature of every game.

CRAFT – Use unwanted and duplicate cards to your advantage by crafting them into more powerful ones.

BE THE BEST – Play against the best of the world and see how your skills compare against theirs. Enter monthly tournaments and unlock cool prizes (coming soon)
Download Eminence: Xander's Tales
---
FLAME VERSUS BLAZE
Square Enix's fast-paced 3-on-3 action MOBA (Multiplayer Online Battle Arena), "FLAME vs BLAZE"!

【Game Description】
3-on-3 action for up to 6 players on smartphones and tablets!
Take control of unique "agents" in this spectacular 3D team-based action game!

—————————–
◆Simple Controls!
—————————–
Easy to pick up with simple and intuitive tap-based controls to move, attack, and use flashy skills!

—————————–
◆Giant Boss-on-Boss Battles!
—————————–
Giant bosses known as "Reactors" join the fight in the second half of the match!
In the first half of the match, you'll power up your sleeping Reactor by collecting "Mana" throughout the battlefield by defeating enemy players!

—————————–
◆Make Monsters your Allies!
—————————–
Defeat monsters in the field to tame them and make them fight alongside you!
If you prefer to avoid confronting enemy players, you can still contribute to your team by taming specialized support monsters!

—————————–
◆Free-to-Play Friendly! Just Battle!
—————————–
After each match you'll earn "Scratch-off Tickets" and "Midas" currency, regardless of if you win or lose!
Scratch-Off Tickets contain equipment "Cards" that you equip to your agents to strengthen them in battle! With many different card effects to choose from, the possibilities for strategizing are endless!
The more you play, the stronger you'll become!

—————————–
◆Clear Missions for Rewards!
—————————–
Fulfill mission objectives to earn rewards, such as the premium "Topaz" currency to buy cards or agents in the Shop!
You can also obtain agent stories and agent-specific equipment cards by clearing Agent Missions!
---
Geostorm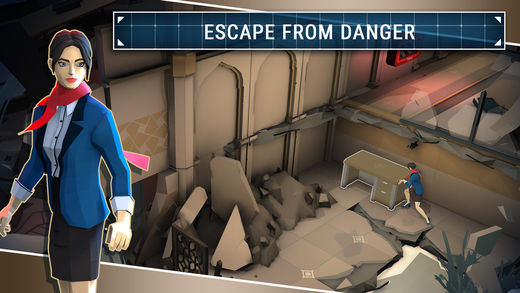 Play the official game of the movie now! Earth needs your help! Can you escape disaster and prevent catastrophic climate breakdown? Stay one step ahead to stay alive in this deadly, turn-based puzzle game.

A network of weather-controlling satellites meant to protect Earth has been sabotaged. Catastrophic weather events are destroying cities across the globe. Experience these disasters up close as you gather essential data to prevent a Geostorm while trying to escape the havoc in this immersive 3D puzzle game.

• Three different characters in three different locations around the world.
• Survive a tsunami, the deadly cold, and a lightning storm.
• Experience immersive audio and atmospheric stylized 3D graphics.
• Hours of challenging gameplay!
• Escape with all the essential data and save mankind!

• (UPCOMING) New location and character! Head to the ISS, experience the dangers of space and track down the sabotaged satellites.

Official game of the movie GEOSTORM, from the producer of Independence Day and Stargate. Starring Gerard Butler (300), Jim Sturgess (21), Abbie Cornish (Robocop) with Ed Harris (Westworld) and Andy Garcia (Ocean's Twelve)
---
Stranger Things: The Game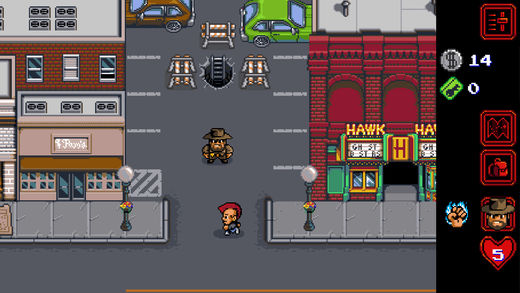 Stranger Things is back! Prepare for Season 2 of the award winning show by joining Hopper and the kids on a new, action-packed adventure.
* It's 1984 all over again. Experience an action adventure game just like the ones our heroes would have played back in the day.
* Explore Hawkins and its surroundings. See your favorite locations like Mirkwood Forest and Hawkins Lab. Uncover exciting areas you've never seen before!
* Solve puzzles with the unique abilities of each character. Lucas can nail anything with his Wrist Rocket. Nancy has an entire collection of bats to swing this time.
* Collect all the Eggos and Gnomes you can lay your hands on. You never know what they might unlock…
* Compete with your friends' Speed Run times on leaderboards and social media.
Download Stranger Things: The Game
---
Our deals and product reviews are picked by BGR's expert editors and team.

Follow @BGRDeals on Twitter to keep up with the latest and greatest deals we find around the web. Prices subject to change without notice and any coupons mentioned above may be available in limited supply.