If you purchase an independently reviewed product or service through a link on our website, we may receive an affiliate commission. Learn more.
Following in the footsteps of the Final Fantasy XV empire builder that was released on the App Store a few months ago, HBO's Game of Thrones series has now received its own official game on mobile devices. Although it might be the highlight of the week, there are nine other great games worth checking out below as well.
Booty Quest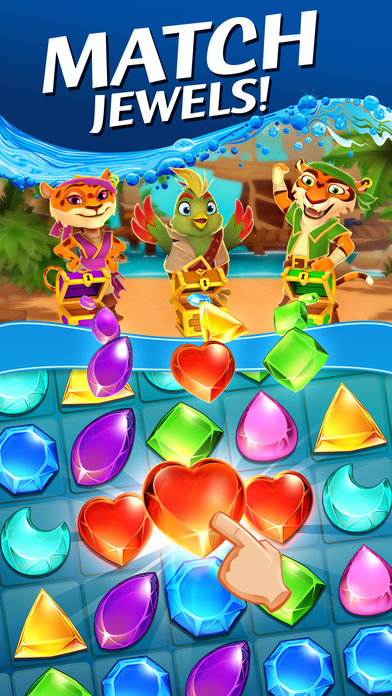 Ahoy, matey! Set sail on an epic adventure in the ultimate match 3 treasure hunt!

Join Piper and her pirate Crew on a swashbuckling puzzle adventure as you discover mysterious islands bursting with fun match 3 challenges and booty. Exchange your loot for a variety of awesome rewards and customize your ship to face off against friends… or the villainous Pirate Queen! There are loads of ways to play, with new content added regularly, so step aboard and hunt down the treasure!

Complete epic Quests and unlock Legendary Treasures!
Pimp your ship and stand out from the fleet!
Enjoy five unique ways to play… and more to come!
Dig for Hidden Treasure and fill your chests with gold!
Race against friends and the villainous Pirate Queen!
Dive into the Mermaid's cove to retrieve Hidden Pearls!
Duel the Pirate Queen's crocodile crew to defend your ship!
Grab the Loot, fill your chest with booty, and rule the ocean!

Can you become the most celebrated pirate on the seven seas?!
---
Celestine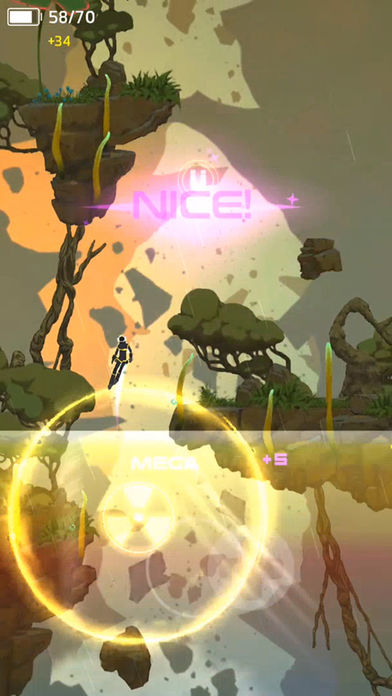 Celestine is a 2.5D adventure odyssey,
location: Mars,
mission: expedition sent to Mars to investigate abnormal structure activity.

historical discovery was made that day, a complete habitable world underground with its own fauna and flora ,

while our expedition was excavating the location, spaceship Celestine got attacked by an alien hostile martian force, the crew members are all dead, except our martian astronaut Frank, he is safe but waiting for rescue to save him.

mission is to bring him back safe to the martian space probe station.

*FEATURES

-Exploration of a dense and diverse martian forest fauna and flora .

-Beat Mars gravity by using energy units to sprint with full speed,

-Test our jetpack selection and chose which one was made just for you .

-Avoid floating islands asteroids and enemy traps such as lasers and hostile boss spaceships ,

-Fully dynamic lighting and weather effects, including thunderstorms, fog, rain, shooting stars, and more

– Sprint with more speed and time when picking more highly ranked jetpack from the store.

-Plutonium is used in the game for reviving also as for buying new elements .

-You can get free plutonium by using the spin wheel, retrieving the plutonium bonus at the end of every level or by just playing the game and shaking Mars glowy plants , you may find plutonium there as well, depends on how lucky you are !

– Take advantage of social media that we have in Celestine , you can check your friends progress in real time , receive notification whenever they beat your score, send gifts to each other such as lives and plutonium gifts .

– Playing Celestine feels like flying a real jetpack , this is due to the virtual joystick system that we have used , also as introducing full simulation components such as force and gravity of Mars .
---
Crashy Cars!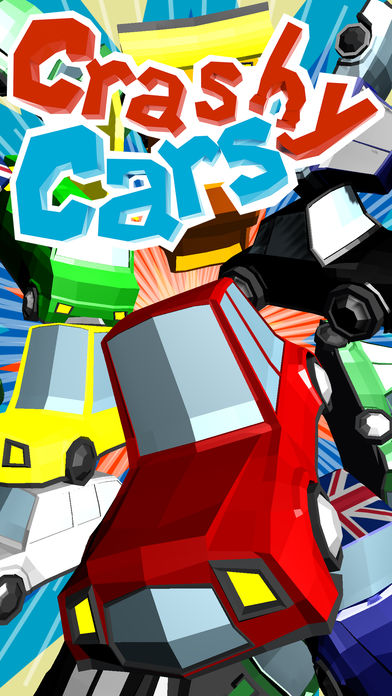 Get cars across the intersection. Pick up coins, avoid obstacles, score points and unlock special cars! Don't crash!

Explore new levels and beat your best score. Share a snap of your awesome moves with your friends!
Crashy Cars is an endless one-touch arcade game about timing, anticipation and precision!

Crashy Cars – it's about time!
---
Dungeon Swag : Slime!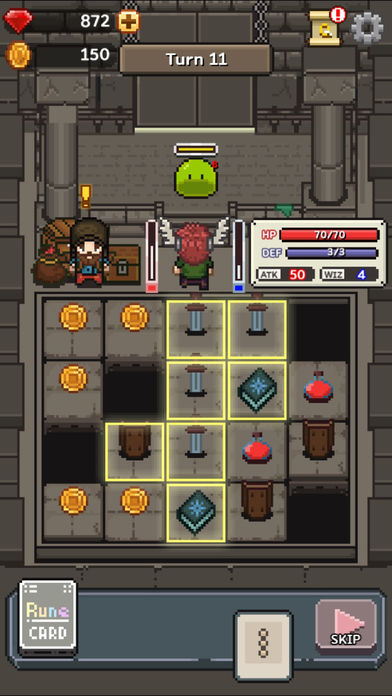 You finally found the Slime Dungeon, which was passed down only to the legend.

You heard the story that the treasure is full in the slime dungeon.

Finally, you are standing at the slime dungeon entrance.

The thing that I encountered before the treasure … slime!

Let 's defeat the slime that keeps coming and get the treasure.
Download Dungeon Swag : Slime!
---
Darts of Fury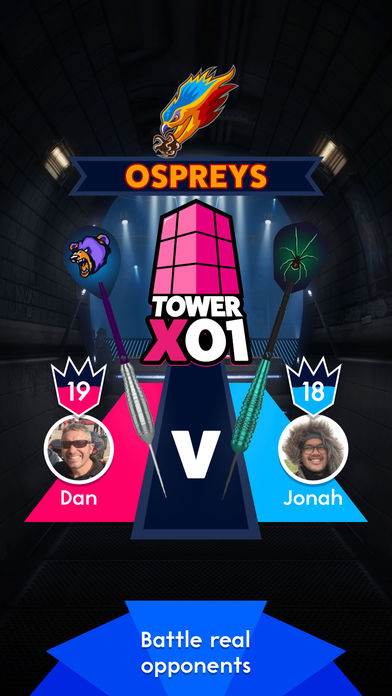 Let's play darts! Compete against real opponents in the stunning new multiplayer darts game from the creators of 'Table Tennis Touch'. 'Darts of Fury' is an action-packed, modern darts game designed for darts newcomers and fans alike.

MULTIPLAYER LEAGUES
Pick up your darts, join Sparrows League and face your first challenger. Take aim, swipe to throw and compete against real opponents from all over the world. Earn XP to climb up the Leagues and aim for League promotion to unlock better darts, faster flights, tougher challenges, and bigger rewards. Can you reach the legendary Eagles league?

MODERN ARENA
Set in a stunning and crowd-packed arena, Darts of Fury is unlike any darts game you've ever seen before. Perfect for both darts newcomers and fans. Interactive dartboards highlight your targets, freeing you to concentrate on achieving the perfect throw. Meet 'Shot Bot' – your very own checkout guide drone. She'll guide you around the board, calculating the safest path to that winning checkout. Big screen action, explosive celebrations, interactive dartboards, and digital oches combine to launch darts into the 21st century.

COLLECT AND UPGRADE DARTS
Customize your darts with endless combinations of barrels, shafts and flights. With 80 darts, hundreds of flight designs and shaft stickers, you can show off your unique personality to League challengers. Earn coins in League matches to upgrade to slimmer, faster darts and increase your chances of getting that elusive perfect '180'.

GAME MODES
In League, play 'Tower X01' – an explosive take on the classic '01 game. Race to score the most points and be the first to checkout without going Bust! In Training, test your accuracy under pressure in the fast paced 'Round The Clock'. And stay tuned for more of your favorite darts games coming soon.

AND MORE
• Facebook and Google sign in so you can save progress across devices and play with your real name and photo
• Loads of achievements to collect
• Player stats
• Flag selection
• Language support
---
Game of Thrones: Conquest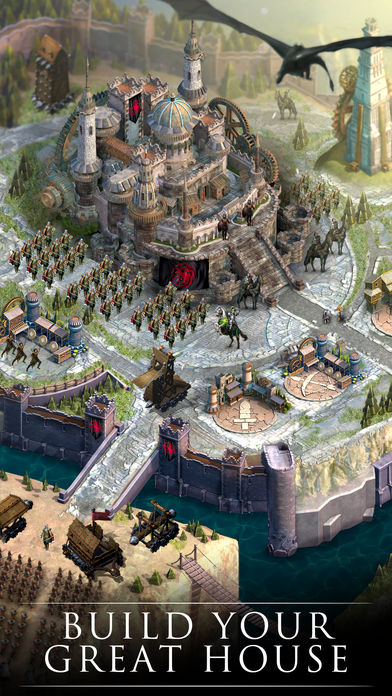 Westeros is at war. Great houses clash, dragons rule the sky, and the army of the dead threatens the realm. Live out your fantasy and join the war. Build your house and raise your army as you navigate a dangerous political landscape. Based on the award winning HBO series, Game of Thrones: Conquest allows players to become a Lord in Westeros and define a strategy for conquering the Seven Kingdoms. Winter is here and your enemy's army will not wait to clash swords. Wage war and join the battle today to capture the Iron Throne!

A TRUE GAME OF THRONES EXPERIENCE
"In the game of thrones, you win or you die." – Cersei Lannister

Become a lord of Westeros: Build your great house, create your sigil, and Fight for the Crown
Interact with key characters from the hit HBO series including Jon Snow, Daenerys Targaryen, Petyr Baelish, Cersei Lannister and more.
Capture 120+ iconic Seats of Power like Winterfell, Castle Black, Dragonstone, and King's Landing
Navigate the dangerous political landscape using the innovative Allegiance System to live out the fantasy of claiming The Iron Throne and winning the Great War

THE SEVEN KINGDOMS WILL REMEMBER YOUR NAME
"It's the family name that lives on. It's all that lives on." – Tywin Lannister

Build your house and claim your territory to rise in political influence
Raise your army and clash against rival lords to capture iconic Seats of Power
Defend your strongholds, as each Seat of Power endows you with military and economic upgrades
Dominate the map, clash with your enemies, and spread your influence

MAKE KINGS RISE AND FALL
"Fight every battle everywhere, always, in your mind. Everyone is your enemy, everyone is your friend." – Petyr Baelish

Master the innovative social system that allows players to recruit bannermen, fight wars alongside your allies, and live out your fantasy of ruling The Seven Kingdoms
Claim the Iron Throne – In a dynamic political world, choose between deception and loyalty as you shift your allegiances
Reward those loyal to you with titles like Hand of the King and Master of Coin as you build your Small Council
Bestow Seats of Power to your allies granting them special military and economic advantages

Only in Game of Thrones: Conquest can you become a lord of Westeros and navigate the dangerous political system as you Fight for the Crown. Interact with key characters and capture iconic locations from the award winning HBO TV series. Dominate your enemies by using an innovative Allegiance System that allows you to recruit your friends as bannermen as you rise to take The Iron Throne.

LIVE THE FANTASY – PLAY NOW AND FIGHT FOR THE CROWN!
Download Game of Thrones: Conquest
---
Sacrifices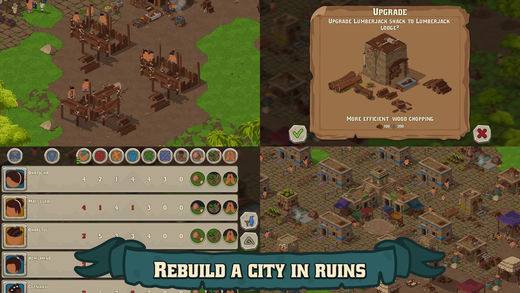 Rule and guide a mesoamerican village through the vicissitudes of everyday life in the heart of a ruthless jungle.
Manage a cute rural village, be the heartless divinity you always intended to be and suffer our debatable humor in this god-game-meets-town-sim.
Decide who is worthy of your tremendous powers, earn the faith of your followers, and gift them with divine knowledge to rebuild the great city that is now in ruins.
Welcome to a world where you live only through the faith of your followers! Keep them in line, but be careful, as they could lose faith and you may very well be just another forgotten god…

FEATURES
● Manage your village and followers needs (food, medicinal herbs, wood, stone…)
● Use your godly powers to answer prayers from your followers and defend them against rival tribes
● Craft more than 150 different weapons and outfits
● Send expeditions through the wild jungle and discover its many treasures
● And of course, Sacrifice some of your most fervent followers to unlock more knowledge and therefore restore and expand your village
---
Swish Ball!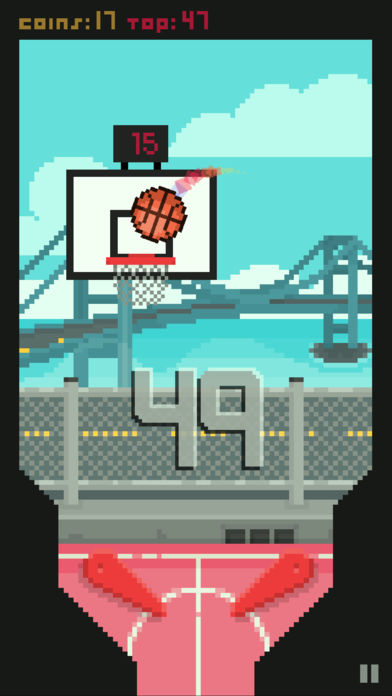 Get ready for the new basketball season in style! Swish Ball is a new and exciting take on the game that we all know and love.

Tap, hit, shoot, and swish before the 24s shot clock runs out. Challenge your friends for the big baller crown!

FEATURES
◉ Addicting arcade gameplay
◉ Over 15 balls to unlock
◉ 10 different backboards
◉ Play on 5 different courts
---
Syllablade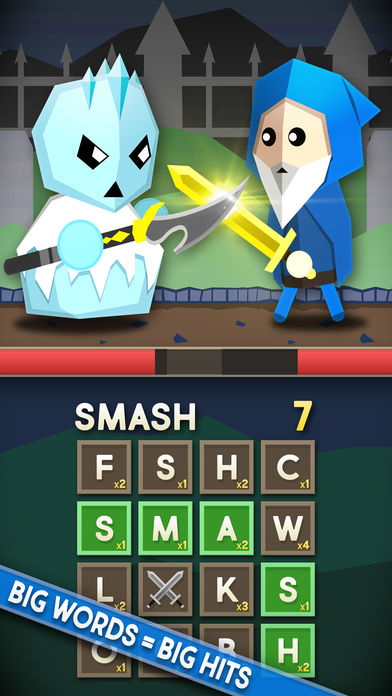 Slay epic monsters with weapons, wands, and words! Team up with your friends and become loot hunting heroes in Syllablade – the word battling RPG!

• Big Words, Big Damage •
Chain letters to deal crushing blows to your enemies.

• Customize and Upgrade •
Unlock powerful weapons, rare items, and unique skins.

• Compete in Clan Wars •
Form a clan and stockpile the bones of your enemies in prize-filled competitions.
---
The Sidekicks
The Sidekicks is a traditional platformer – an adventure with a twist. You play with three different characters – Noobert, Zeronita and Bellie G, all of whom have their unique superpowers.

Due to a fatal error in a code, the video game villains have infiltrated our world. Your mission is to find the pieces of the broken artifact and save the world. Find your way through 30 levels filled with puzzles, action and epic boss fights!

The game is inspired by the classic platform games. It'll make you smile and challenge you.

– Action filled Platformer
– 30 hand-crafted levels
– Imaginative enemies
– 3 heroes – all of whom have their unique superpowers
– Boost the Sidekicks with upgrades
– Original soundtrack by an award-winning composer
– Epic Big Boss fights with unique game mechanism
– Three different worlds to explore – The Dawn, The Chill and The Glitch
– Game Center Achievements
– Secret areas, puzzles and more
– Unique cartoonish graphics
– Customizable controls

The game is free and can be finished without spending any money, but it'll be harder. If you find the game good, please purchase an extra Hit Point & Energy Drink and play the game as it was designed to be played.
---
Our deals and product reviews are picked by BGR's expert editors and team.

Follow @BGRDeals on Twitter to keep up with the latest and greatest deals we find around the web. Prices subject to change without notice and any coupons mentioned above may be available in limited supply.