If you purchase an independently reviewed product or service through a link on our website, we may receive an affiliate commission. Learn more.
I don't want to oversell it, but this is one of the best weeks for free games on the iOS App Store in months. Into the Dead, one of the best infinite runners since Temple Run, finally has a sequel. Plus, I have been hopelessly obsessed with INFINIROOM ever since it launched earlier this week. And if those aren't enough to tide you over, there are also two massive, open world sandbox games to play, as well as a silly game that takes place on top of a train.
Home Street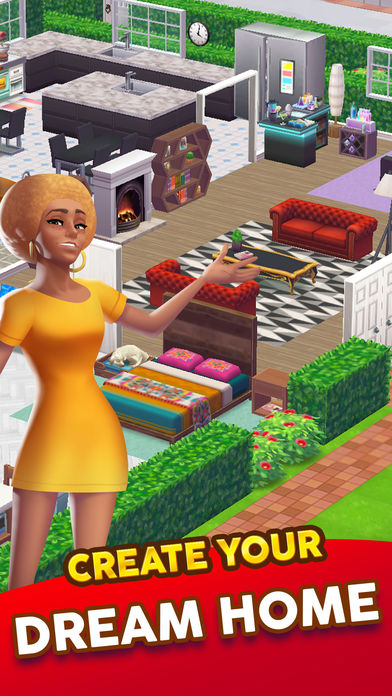 Want a virtual simulator and home decoration game rolled into one? Build your dream house on Home Street!

Supersolid brings you a brand-new Home Decoration and Life Sim Game where you can build your dream home, be who you want to be, and bring it all to life in a town built on friendship! Live in a city of your own design with a character that reflects your style. Enjoy your virtual neighborhood and make friends with players from around the world in Home Street!

HOME STREET FEATURES:

CREATE YOUR DREAM HOME
• Build and remodel your house to create the perfect pad
• Decorate and fit your home with hundreds of designer styles, gadgets, and goodies
• Sing karaoke, relax in a hot tub, lounge by your big-screen TV, and much more! So many choices!

DESIGN YOUR OWN CHARACTER
• Express yourself in Home Street!
• Create your own character with customized face shapes, eye color, hairstyles, makeup, body shapes, fashion styles and more

MAKE AWESOME FRIENDS
• Join the community and meet your new neighbors from all around the world
• Build meaningful friendships by helping your neighbors, and earn relationship rewards
• There's always someone ready to lend a hand!

A FRIENDLY NEIGHBORHOOD AWAITS
• Join a Neighborhood and chat with friends in real-time (Level 10)
• Collaborate with neighbors and play fun Neighborhood competitions to win awesome prizes
• Look out for new and exciting Neighborhood Events with lots of themed decorations and outfits!

PLAY AMAZING STORIES
• Dive into life in Home Street where there's always something going on
• Meet interesting characters and follow their fun stories and adventures
• Be the star of your own story by guest starring on a TV game show, starting your very own business or more!

DISCOVER YOUR TALENTS
• Unlock your inner artist, musician, baker, fashion designer and more!
• Turn your talent into a living and earn rewards to upgrade your abilities
• Learn new skills, unleash your creativity, and live your dreams!

Your new life and a friendly community await on Home Street! Build your dream home and make lasting friendships with neighbors from around the world! Stop waiting to have the perfect life and just create it instead!
---
INFINIROOM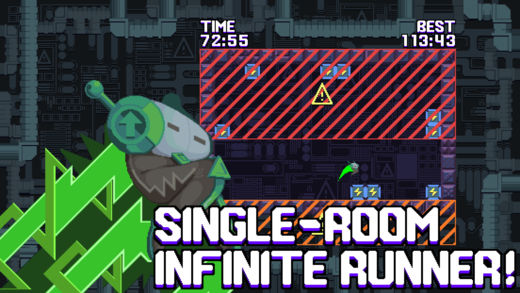 INFINIROOM is a unique take on the runner genre – pitting you in a single, constantly changing room.

Play as 4 different characters with individual abilities to overcome and survive the longest you can against various traps and obstacles.
---
Into the Dead 2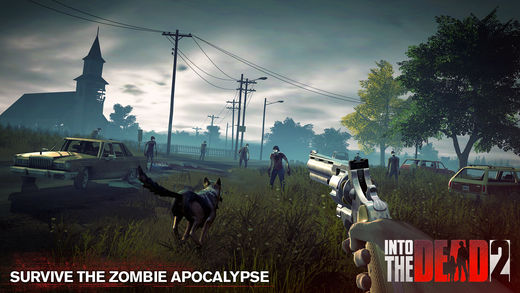 Journey through the zombie apocalypse in a race to save your family. Arm yourself with an arsenal of powerful weapons and do whatever it takes to survive. Maim, mow down, and massacre the Dead – anything to keep moving! In a world where no one is safe, how far will you go to make it out alive?

FEATURES:
• Evolving story and multiple endings – complete 7 action-packed chapters, 60 stages, and hundreds of challenges
• Powerful weapons and ammo perks – unlock and upgrade melee weapons, firearms, explosives, and more!
• Varied gameplay – fire from military gun emplacements, slay the hordes from atop vehicles, stab them to stay alive, or risk going after them on foot
• Multiple, immersive environments – discover different locations, from oil fields and military bases to campsites and rural farm communities
• Ever-increasing zombie threats – adapt your tactics to annihilate different hordes, including armoured and running zombies!
• Daily and special event modes – prove your skills to win exclusive prizes
• Loyal canine companions – fend off zombies and stay protected in the field
---
Lionheart: Dark Moon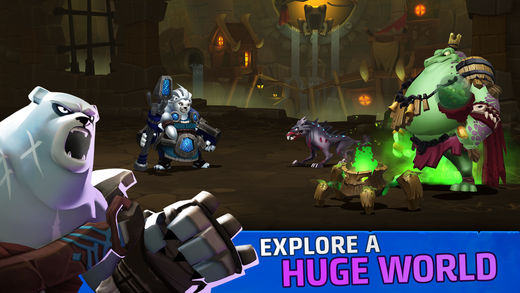 Pick up and play this brand new mobile RPG with stunning graphics and animation! Build your powerful army of heroes from a wide variety of amazing characters and beasts! Fight through strategic and story-driven battles as you collect pets, gems and potions to defeat the Shard of Whispers and drive away the Darkness!

Return to the beautiful, fascinating and dangerous world of Lionheart in Dark Moon!

Every hero has their story.
Collect them all and unleash their power as you fight your way to victory!

The Vaultkeeper has fallen and the Darkness is returning. It's time for his grandchildren, Timothy and Natalia, to embark on an epic journey to collect Keys and free legendary heroes to join you in battle. Return to worlds encountered in Lionheart Tactics and explore new ones, from the mystic forests of the Tumbledowns to the blistering sands of Ibrim. Take on fearsome bosses, like Koscha the Deathless and the terrible Frog King, as you fight not only to survive but to save the very fabric of the world!

A network connection is required to play.

************************************************************************************

▶ [OVER 100 AWESOME HEROES TO COLLECT!]
Beautifully animated 3D heroes fill this gorgeous world. Collect Rose Elf archers, Human mages, Centaur Warriors, Bears, Bugs, Birds and many more awesome and varied races!

▶ [ENGAGING AND FUN BATTLE SYSTEM]
Unleash friendship combos and charge-up skills. Freeze enemies, wrap them in vines or light them on fire! Fight up to 4 vs 4 heroes in thrilling turn-based battles!

▶ [POWER UP WITH PETS, SKILLS AND POTIONS]
Find rare and legendary pets which assist your heroes in battle. Collect gems to unlock new and powerful skills. Gather Hero Tokens to rank up your level up and become stronger!

▶ [BATTLE THE WORLD IN THE ARENA]
Fight through weekly tournaments to take on your friends and rivals as you aim for the top spot in the world! Weekly prizes based on your rank!

▶ [AND MUCH MORE!]
Complete daily quests, build your collection and dive into the epic backstory of
LIONHEART: DARK MOON.
---
The Pirate: Plague of the Dead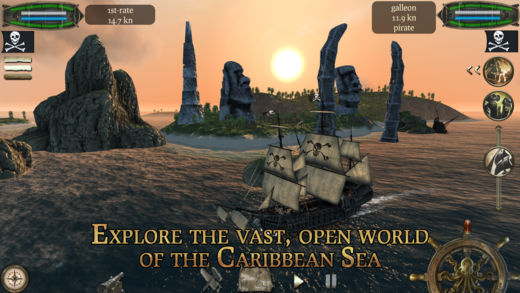 Take the helm of your own ship and conquer the Caribbean!

The Pirate: Plague of the Dead is a sandbox game, letting you see what it's like to be the fiercest pirate captain to ever hoist the Jolly Roger! Assume the role of legendary pirate captain John Rackham, and use arcane voodoo magic to raise the Flying Gang from the dead. Together, the members of this historical band of pirates will face the terrifying Inquisitor.
Each of the resurrected captains has unique skills, which improve your ship's statistics, ensure more gold, give advantage in battle or even let you summon the mighty Kraken!
Featuring an open world without loading screens, dynamic day and night cycle and weather system, it offers each gamer an unforgettable experience.
Plague of the Dead is a new installment of The Pirate series, following the hit game Caribbean Hunt, which met with a great reception and gained a steady following.

PLUNGE HEAD-FIRST INTO THE GREAT PIRATE ADVENTURE:
– Complete the exciting campaign, which lets you unlock unique ships and historical captains from the Golden Age of Piracy.
– Travel the fully open world allowing exploration of both charted and uncharted waters full of enemies, treasure islands, smuggler outposts, towns and more, without a loading screen.
– Explore the Caribbean Sea, conquer cities, trade, and seek treasure and hidden locations.
– Loot, trade and build. The game features an economy system allowing you to gain gold and upgrade your ships.
– Expand your fleet and become a force to be reckoned with in fierce sea battles.
– Enjoy the visually striking graphics, realistic physics, dynamic day and night cycle and weather system.
Download The Pirate: Plague of the Dead
---
San Giorli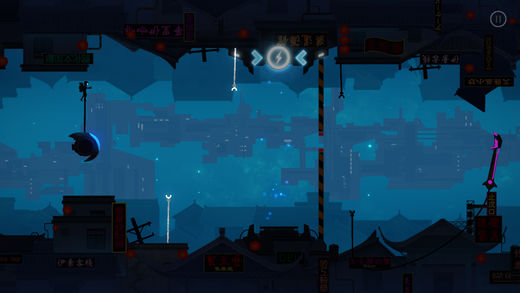 San Giorli, an ungoverned region situated between three galaxies, has become an interstellar dark city thanks to the garbage discarded from the three galaxies that attracted a bunch of scavengers. This is where the protagonist grew up, and he decided to come back after his long interstellar expedition. All you need to do is to help the protagonist find out the reason why San Giorli has become uncharted and rejuvenate the city.

It is a game that requires both your hand skill and thinking. You have to control the protagonist to orbit the spacecraft, analyse the circuits and traps ahead, connect or disconnect the plugs, remove obstacles and rejuvenate San Giorli, in order to move forward.

Its unique visual style sets up a cyberpunk background for the space city.

Beautifully composed music suits different scenes and complements the storyline, so that players are indulged in enhanced game experience.
---
Taichi Panda 3: Dragon Hunter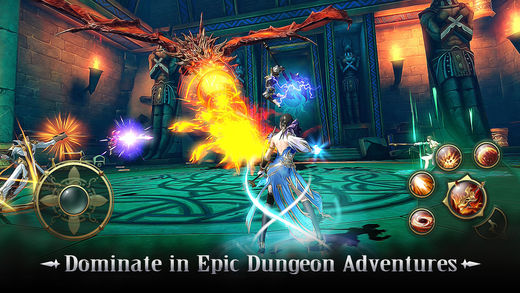 Before the world was populated with taichi masters, there existed two dragons borne from the sun and moon. Together they breathed life into the continent, and existed in harmony for ages before pride overtook the darkness. Now evil forces are plotting for control of the world, and a war is brewing. Do you have the taichi skills that it takes to save all living things from total destruction?

Download 2017's most anticipated MMORPG, a fantasy adventure with top graphics and an epic thrilling story! Choose your faction, develop your skills, and command a fleet of mounts for total control of the land and sky. Sieze your destiny in Taichi Panda 3: Dragon Hunter.

——————————————————————————————————-

Features:

– The 2017 flagship product of Snail Games, the studio that brought you Taichi Panda
– PC-level visuals immerse players into a vast 3D world
– Hunt for dragons in an East meets West fantasy landscape
– Join one of two rival camps, each with a unique character lineup
– Explore a massive seamless map teeming with exotic creatures, breathtaking scenery, and random events with no load times
– Enjoy cutting edge visuals, including light, particle effects, and normal mapping
– Snap gorgeous and crystal-clear action frames with our in-game Screenshot function
– Explore every part of the fully interactive map, including rooftops, palaces, forests, and everywhere in between.
– Collect a range of powerful mounts for both land and air battles
– Take on World Bosses in multi-player Pve
Download Taichi Panda 3: Dragon Hunter
---
Toy Attack
Build your own toy robot and pit it against the robots made by other people! Win powerful parts to enhance your robot further. Become the best, the strongest, the fastest, or the cutest robot in the world!

Engage in realistic battles with a real-time physics engine. Let your creativity run wild in designing the perfect robot. Outsmart your opponents, unlock loot boxes for rare items, and live in a futuristic sci-fi world!

Features:

***BATTLE OTHER PLAYERS ***
Fight against real players from around the world to climb the ladder and win big prizes!

***SIT BACK AND WATCH ***
Take the backseat and watch your robots easily tear through the competition!

***REALISTIC CLASHES ***
Feel every struggle with the physics engine's realistic combat simulations!

***CREATE YOUR OWN CHARACTER ***
Customize the look of your avatar! Add your own visual style!

***COLLECT PARTS & CHIPS ***
Mix and match parts to find the most powerful combination for your robot!

Download now for FREE!
---
Train Bandit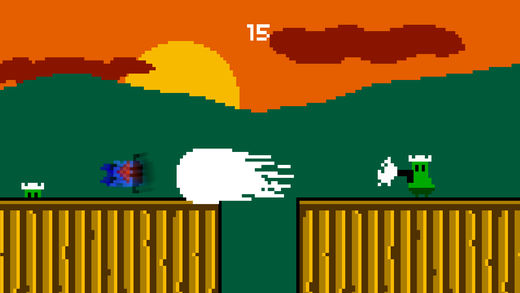 THE LAW!!

Looks to be a showdown atop a train. This will be your last fight.
Good luck, Train Bandit.

WHAT IS THIS GAME?

Train Bandit is a simple score attack game. The Law will attack you from both sides. Your weapon is your thumbs. You'll use them to kick the living crap out of the law. React quickly by attacking the correct direction. React…or you're dead.

THE FEATURES

– Unlock new bandits
– Become the Most Wanted?
– Battle elite officers
– Kick the law's butt
---
Our deals and product reviews are picked by BGR's expert editors and team.

Follow @BGRDeals on Twitter to keep up with the latest and greatest deals we find around the web. Prices subject to change without notice and any coupons mentioned above may be available in limited supply.