Spring has officially arrived, which means it's time to close the windows, block out the sun and download a bunch of free games on your smartphone. This week, we've got eight games worth checking out, including a virtual zoo, a battle royale-style fighter, a massive action RPG and a brand-new digital card game.
AXE.IO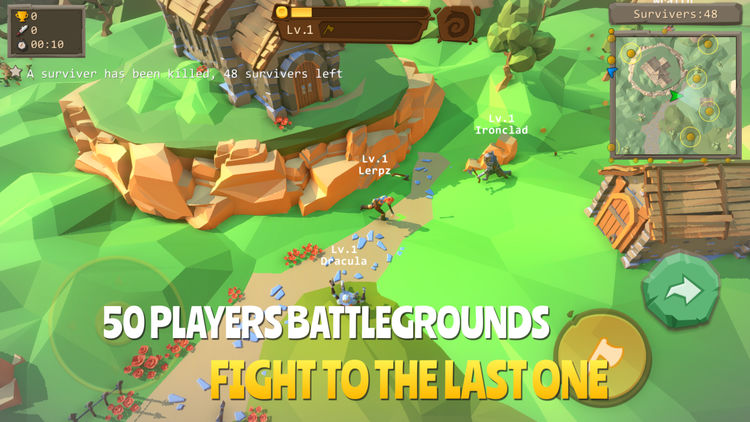 Thrown into a small battle arena with a squad of other deadly knights, you'll have to slay them with throwing axes and survive as long as possible if you want to get out alive! With action packed, fast-paced gameplay and brutal combat, AXE IO will have you on the edge of your seat!

CRACK THE SKULLS OF ENEMY WARRIORS!
The controls are easy to master so you can focus more on the important stuff – killing your enemy warriors! Use your left thumb as a joystick to move your character around the battle arena. Aim your throw by making sure the green arrow is pointing towards your enemy and click throw to send a throwing axe hurtling towards your enemy – cracking their skull and killing them in the process.

FIND AN AXE, PICK IT UP. ALL DAY LONG YOU'LL HAVE GOOD LUCK. UNLESS YOU DIE.
Once you throw an axe – whether you kill your enemy or miss (oops) – you'll have to pick another one up before you can throw it again. Just run over an axe on the ground to pick it up automatically. Watch your back as throwing axes are flying everywhere! If you die, you collect your rewards and start again from level 1.

THE LONGER YOU SURVIVE. THE BETTER YOU CAN KILL.
When you kill an enemy in the battle arena, they'll drop gold coins. Steal these coins to earn EXP and level your warrior up. The higher the level, the more throwing axes you can carry at one time. You'll also get a short burst of berserker rage where you can throw unlimited axes at a rapid pace. Don't stop throwing!

=======================================
AXE IO: BRUTAL BATTLEGROUND – HIGHLIGHTS
=======================================

• Simple touch controls for fluid movement & easy aiming
• Throw deadly throwing axes to kill enemies from range
• … Or from up close!
• Level up your warriors to carry more axes
• Berserker rage lets you throw axes at superhuman speeds
• Play as 16 warriors in the battle arena; Warlord, Dark Knight, Thief, Raider, Hunter and more!
• Battle & brawl in a variety of combat arenas
• Fast-paced gameplay and seamless combat mechanics
• Compete for a place on the global leader board
• Battle endlessly in the arena, the enemies just keep on coming!

This super addictive, incredibly brutal IO game will have you hooked! Whether you have two minutes to spare or twenty, there's always time to join in the fun and crack a few skulls in AXE IO!

========================================================
DOWNLOAD AXE IO FREE TODAY – THE MOST BRUTAL BATTLE ARENA GAME AROUND!
========================================================
---
Detective Town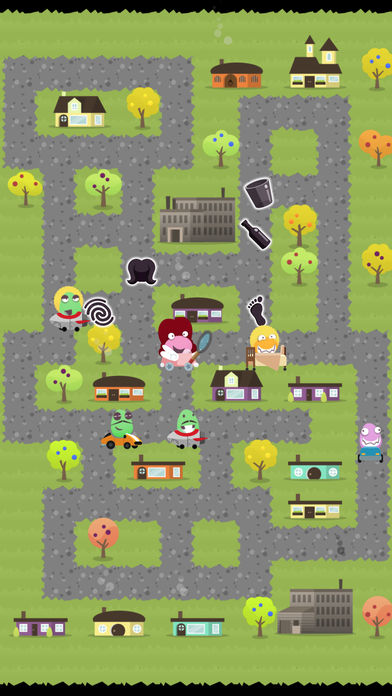 Detective Town is a quick, fun game for those spare moments when you really just want to solve a crime and then get back to real life. A crime occurs. Dodge the locals, collect the clues, reveal the baddie, catch the baddie. Then do it all again!

Cute towns, zippy action, teleportation via house doors, and good times await! There's also increasing difficulty if you solve each case perfectly by not getting bumped.

Shhh! Don't tell anybody else, but you can draw your own levels too!
---
Dungeon Hunter Champions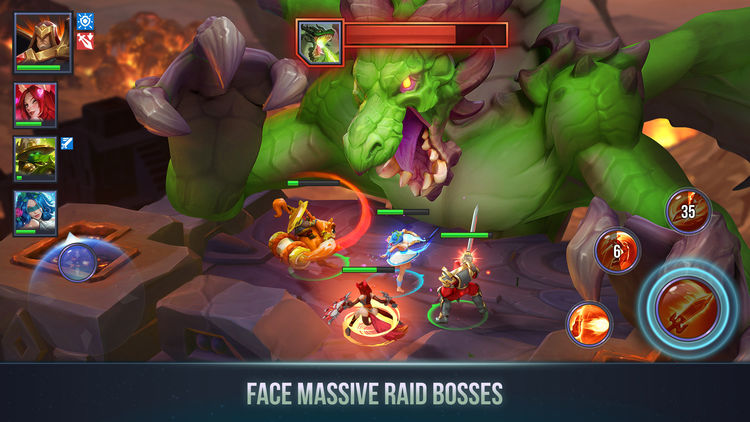 Join thousands of players in the ultimate online Action-RPG; customize your team of Champions, embark on an epic adventure and clash with enemies in real-time 5v5 battles. Welcome to Dungeon Hunter Champions.

TEAM UP WITH THOUSANDS OF PLAYERS
• Join the community and meet players from around the world!
• Reinforce your party with your friends' best Champions and share yours in return.
• Create or join a Guild and earn powerful bonuses.

COMPETE IN LIVE PVP
• Prove your worth in real-time 5v5 battles.
• Climb the ranks of the leaderboards for fame and glory.
• Crush your opponents to reap the highest rewards.

COLLECT AND POWER UP 250+ CHAMPIONS
• Summon unique Champions from every corner of the multiverse, each with their own distinct abilities and style of play.
• Power up each of your Champions and unlock their ultimate form through Ascension.
• Mix and match Champions of different elements to create deadly new party compositions.

FACE MASSIVE RAID BOSSES IN AN EPIC CAMPAIGN
• Challenge gigantic foes like the brutal Bull Demon and the vicious Elder Drake.
• Discover strategies to counter each boss's devastating special abilities.
• Defeat the most powerful monsters to obtain legendary Gear for your Champions.
Download Dungeon Hunter Champions
---
Fist of Truth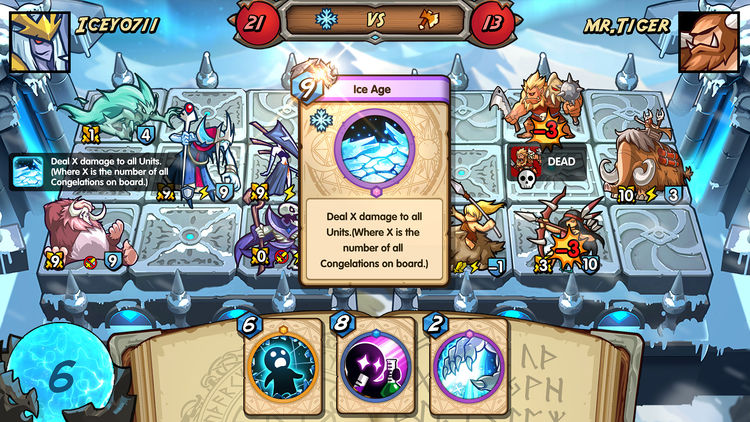 2018 HOTTEST STRATEGY COLLECTIBLE CARD GAME
In Fist of Truth, you can summon heroes and deploy them on titan fist to defeat your enemies online. You only need 2 minutes to challenge other players. Combine over 700 heroes and spell cards within 7 races, and create infinite combinations and strategies. Victory is at your fingertips!

KEY FEATURES
QUICK AND EASY
Once you completed the tutorial, quickly form your deck of cards, and start the adventure in the World of Truth. Everything is designed to make your game experience easy and fun!

REFRESHING
Unique retro style graphics with funny characters and a minimalist design!

INFINITE STRATEGY
Gathering over 700 deck heroes among 7 races to customize your own deck. Different combinations bring you different experiences. Surprise your opponents in the arena!

NO PUNCH NO GAIN
Unlike other CCG and TCG games, Fist of Truth has over 500 stages in 8 different campaigns for you to practice, experience the different type of enemies, look for their weakness, and create the best card battle strategy!

BE THE NEXT CHAMPION
Start real-time magic duels with millions of worldwide players in Tournament Mode and write you own deck legend!
---
Glides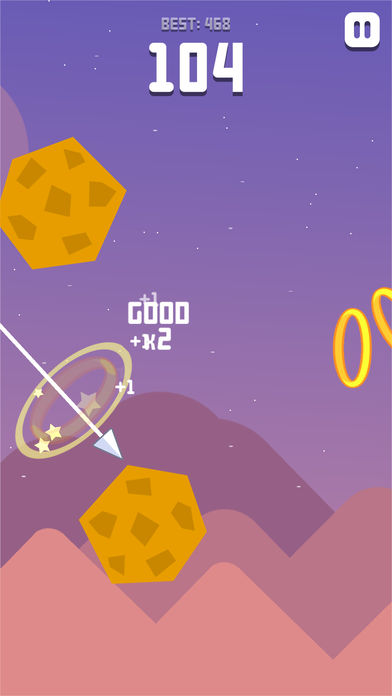 Don't let the calmness of gliding through rings in space fool you! Challenging ring formations and asteroid fields await those who can reach far.

Earn high points and valuable rings by entering frenzy mode. This can be done by gliding perfectly through ring formations consecutively.

Unlock new Planes, Trails and beautiful Backgrounds as you master the skills!
---
Idle Zoo Tycoon
Collect and raise your very own zoo animals in Idle Zoo Tycoon, the incremental idle zoo clicker game! Raise zoo animals and upgrade them to increase their birth rate and value, then sell them for a profit. Use your profits to build your own custom zoo!

Manage a zoo and improve it with the small upgrades like bathrooms and food stalls to attract more visitors. More visitors means more money, and before you know it, you'll be able to expand your zoo with aquariums and safari rides!

In this idle game, your zoo will continue to grow and make you money that can be used to unlock new zoo animals like dung beetles, gorillas and lions! Become a zoo tycoon and trade your animals in bulk at the trading post for gems. Use gems to research permanent upgrades for large boosts and continue to expand your zoo!

How much will your zoo be worth?

Idle Zoo Tycoon Features:

Build Your Zoo
• Open a zoo that can be customized exactly to your liking!
• Create a dream zoo and open it to visitors to begin increasing your income
• Customize your zoo with special decorations, fun rides, and all of your favorite zoo animals!

Raise Animals
• Raise zoo animals – Buy and sell your favorite zoo animals
• Raise animals and increase your population based on their birth and death rate percentage
• Upgrade each zoo animal to help its survival rate and sell price
• Trade your zoo animals at the trade post for gems which can be used to boost your progress

Idle Progress
• A unique incremental/idle game experience without too much clicking
• The idle clicker game that lets you grow and learn – read fun zoo facts!
• Idle Progress – Your zoo will continue to grow and make money while you're gone

Expand Your Zoo
• Manage a zoo and invest in improvements that can permanently increase zoo animals' birth rate
• Be the zoo manager and increase the maximum time the zoo can run without you
• Build your zoo to be the best and earn as many achievements as possible
Build your dream zoo filled with fun rides, great attractions and all of your favorite zoo animals!

Raise animals and continue to expand your zoo in the best idle clicker game, Idle Zoo Tycoon!
---
Moon Surfing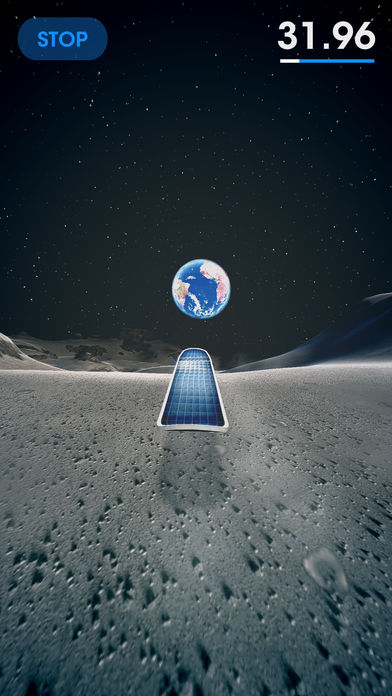 In Moon Surfing, you grab a solar board and surf the moon's dusty hills and steep craters. It is up to you – if you roam freely, perhaps practicing some kickflips, or if you head directly to the marked waypoints.

All the game's 5184 areas are procedurally generated. The landscapes early in the game, are reminiscent of NASA's Apollo program. But, when you reach the far side of the moon, the terrain algorithm gets increasingly out of hand, producing an ethereal topography, suited only for the most experienced of players.

Moon Surfing's online server keeps track of your progress, and the progress of all other players. You will know which areas have been conquered already, and when. All players are in this together.
---
Mystic Marble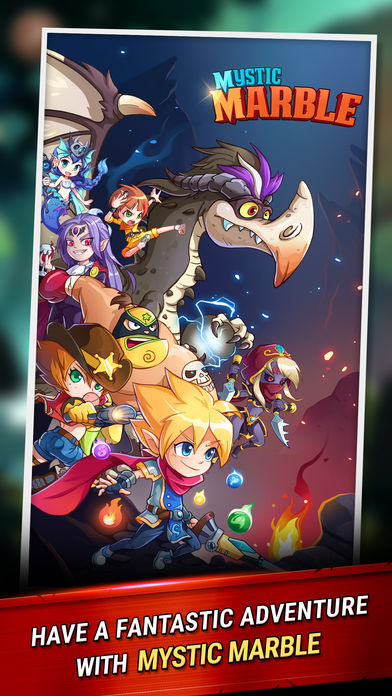 A puzzle game involving changing colors! Match various elemental marbles!
Defeat your enemies with strong companions. The perfect culmination of puzzle and RPG, Mystic Marble!

Control the Marbles!
Make the best match moving the elemental marbles of Water, Fire, Wind, Light, and Dark with 4 turns.
The more Marbles of the same element that are matched, the more powerful the combo will be!

Master the colors!
Don't miss the chance to match various Marble elements to one element.
You can experience an awesome Fever boost when colors are unified!

Summon your companions!
Encountered a tough enemy? Don't worry. You can easily defeat them by using powerful MystiPals.
Summon various MystiPals and raise them to become stronger!

Challenge the Dragon!
Various stories, dungeons, and missions wait for you every day.
Go on adventures with your friends and challenge the powerful Dragon together!

Play anytime, anywhere!
Have fun with this easy puzzle game that can be enjoyed by all ages.
With simple gameplay and smart strategy, Mystic Marble provides amazing fun at all times!

100% fun guaranteed! Be careful, it's addictive! A new world of puzzle RPG begins! Enjoy the game now for free!