Alright, I usually take the time to highlight a few of the games on my weekly free iOS games list, but I'm far too busy playing Idle Champions of the Forgotten Realms to think about anything else. This official Dungeons & Dragons idle clicker game is the first idle clicker game in years to actually grab me, and if you have any interest in these kinds of games, I recommend you give it a shot. It is free to download, after all.
Diggerman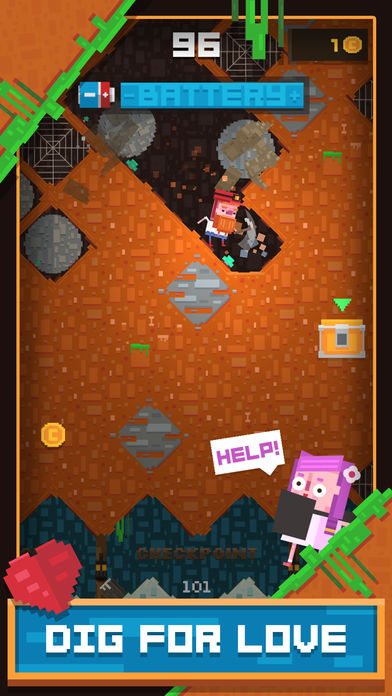 The world was beautiful some time ago. We lived together in our lovely cottage digging some mud every day. Suddenly everything has changed. HUGE ANGRY MOLE has come and kidnapped my beautiful sweetheart.
Will you support me? Will you dig with me and help me saving my beloved?
Watch out for spikes, spider nets, TNTs, lava and bats!
Let's dig together, let's find some treasures, let's put them on the ground and make some money!

I'm the Diggerman, I need to dig and rescue my sweetheart.

Features:
– ultimate digging experience introducing brand new arcade mechanics
– story line, the end, treasures, boss fight and much of love
– tons of workers to hire
– battery upgrades
– starring HUGE ANGRY MOLE
– 5 worlds, surprising obstacles and traps
– passive income but not in bitcoins (gold, gold!)
– Game Center, Stickers, the best you can have on your mobile
– fully supported on iPhone X – plays better on bigger screen
– fully localised to: English, German, French, Spanish, Portuguese, Chinese, Japanese, Korean, Russian and Polish!
– iCloud support for synchronising all data across multiple iOS devices!
---
Disney Heroes: Battle Mode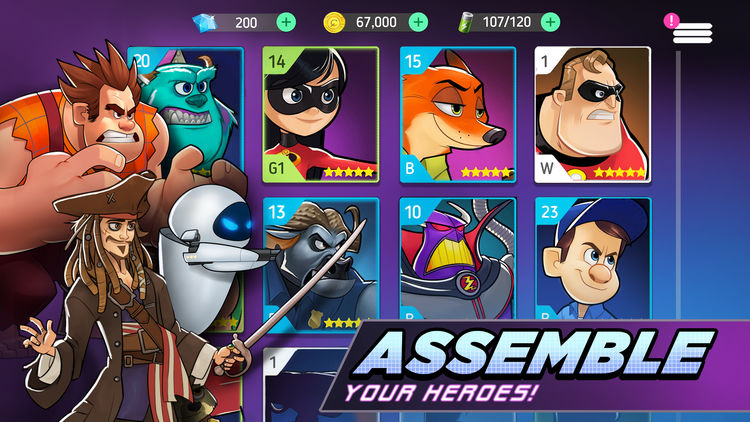 Join the battle in this action-packed RPG starring Disney and Pixar heroes from The Incredibles, Wreck-It Ralph, Toy Story, Zootopia & more!

Welcome to the digital City… and enjoy it while you can. A wicked virus is corrupting every pixel, turning even the heroes' own friends and family against them! Pull together the best teams for the job, equip powerful gear, and battle against incredible odds to save your fellow heroes.

Only YOU can win the day! No cape required.

• Collect & battle with 25 Disney & Pixar heroes, including the the Incredibles, Wreck-It Ralph, Buzz Lightyear, Captain Jack Sparrow, Judy Hopps, WALL•E, Mike Wazowski & more!
• Team up for missions and special campaigns
• Upgrade your characters with epic abilities & gear
• Explore a new digital world & save your fellow heroes!
Download Disney Heroes: Battle Mode
---
Fusion Heroes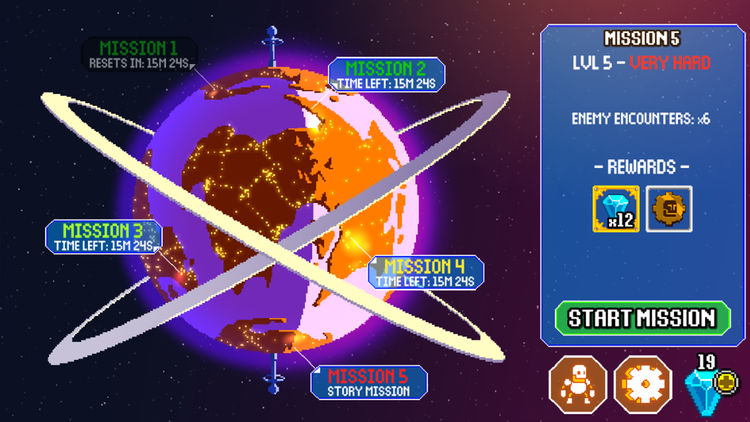 Craft your own mech and triumph in fierce heads-up combat!

Build a mighty robo-hero to take on endless hordes of battle-droids with an arsenal of cannons, missiles, lasers and more.

From the wreckage of battle, scavenge, fuse and recruit an army of allies.

Take on missions, find loot, and battle to victory in this fast-paced action RPG.

Features:

• Become a master engineer: design, craft, and upgrade to improve your mech forces
• Take on the role of a ruthless bot, and dominate in fierce combat
• Discover hundreds of unique items throughout your journey
• Create a powerful gang of battle-droids and rule the Mech World!
---
Idle Champions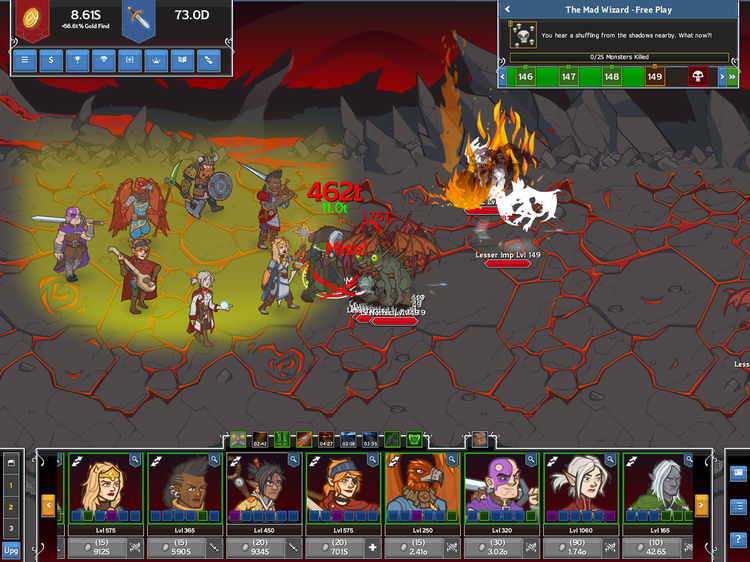 Idle Champions challenges players to assemble a party of Champions and master the art of Formation Strategy. Players unlock new heroes, upgrade them to reveal special abilities, and collect epic gear. The key to glory is learning how to combine Champion abilities to defeat an onslaught of powerful monsters.

Unlock Renowned Champions
Collect renowned Champions from the world of Dungeons & Dragons, including fan-favourites from the Force Grey series. Unlock more Champions and gear to add to your party in limited-time events.

Formation Strategy
Mastering the position of each Champion to maximize their special abilities is the key to completing each adventure. Each Champion's abilities and gear requires careful thought to create the best combination. Only the most powerful formations will defeat the waves of Dungeons & Dragons monsters.

Explore the Forgotten Realms
Take your Champions on a journey through the Sword Coast. Players will be able to explore familiar locations within the Forgotten Realms as they tackle each adventure.

Regular Events
The game is updated regularly with limited-time events. Completing events unlocks new Champions and gear to add to the player's collection.
---
No Heroes Allowed: No Puzzles!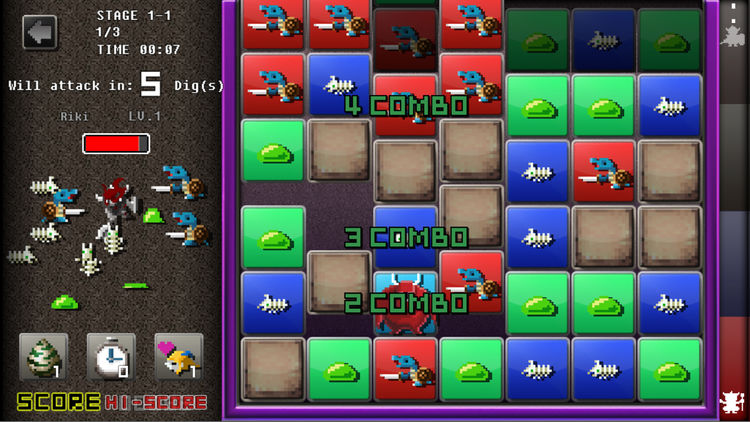 The legend is to be unearthed! Full of familiar bridges of RPG , the unique game「hero is too arrogant 」series, which is now full of hunting block, and is fully resurrected on the iPhone (iPad). The player must destroy the block with his pickel, so that he can summon the monster to fight back「hero」, who go closer to the puzzle. In addition, you can「catch」 the hero, 「dig」new monster and magic objects, and 「evolution」 the monster Legion, with your original powerful Legion to deal with those who are too arrogant!
Download No Heroes Allowed: No Puzzles!
---
Rev Heads Rally
Meet the Rev Heads! A group of thrill seeking, hard boiled, car crazy, adrenaline junkies determined to win the 'Rev Heads Rally' at all costs.

Each Rev Head brings their own style and charisma to the track as they go head-to-head in a battle for racing glory.

Join in the fun and compete in over 20 'Cup Series' to collect additional Rev Heads and Vehicles.

Key Features:
– 3 Themes and 18 tracks
– 24 Cup Series
– Augmented Reality (AR) Race Mode
– 7 powered pickups + a speed boost
– Local Networked Multiplayer
– 30 Upgradeable Cars
– 18 Rev 'Head' Characters
– Customise your cars and characters
– A challenging Mission System
– Time Trial mode – perfect your form
– Replay mode – re-watch all the action
– Photo Sharing
---
Space Frontier 2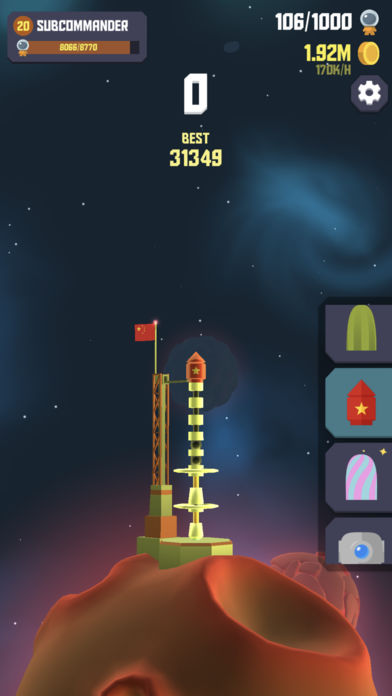 Space adventure awaits! And this time, humanity has no limits!

Space Frontier 2 is the sequel to the insanely popular Space Frontier, a game that rose to the stratosphere with 25+ Million downloads. We listened to your feedback and came up with something beyond imaginable!

You now get:
◉ 50 Solar Systems to conquer!
◉ Hundreds of planets to colonize!
◉ 50 Spaceship technologies!
◉ Crazy Spaceship styles like Laika the Dog, Tisla Roadster, Pirate Ship!
◉ Opportunity to Rule the Galaxy!
---
Steampunk Panic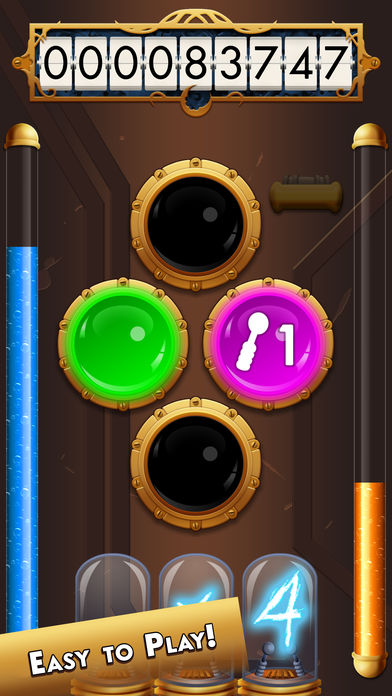 Challenge yourself and the world with the new fast paced reaction speed game for 2018!

Great for short play sessions! Play on the bus, while waiting in line, or anywhere else when you have a few minutes to spare!

Easy to learn with addicting gameplay that will keep you coming back for more!

Hone your skills and climb the global high score leaderboards! Can you reach the top?

Game Features:
– Free to play
– One finger control
– Online and offline modes
– Lots of fun button types
– Global leaderboard