It's a rare slow week for the App Store, with no real blockbuster titles arriving for iOS devices this week. We've been somewhat spoiled lately, so it was only a matter of time before we had to slog through a week like this. But there are still a few games worth checking out, and as always, we've listed all of them below.
Almost There: The Platformer
A new way to play platforming game with just one finger!

Almost There is a minimalist 2d platformer where you can run, jump, long jump, climb, slide and do more with full precision. No it's not an auto runner. Here you have full control of your player. And the game lets you do all these with it's innovative swiping control with just one finger.

Here you will run and dodge across spikes, saw blades, lasers, homing missiles and a lot of other hazards to reach your goal to beat your own record.

Features
● A minimalist hardcore platformer for mobile devices with no compromises
● One finger innovative control
● 150+ Unique handcrafted levels
● 3 Distinctive worlds with it's own theme and hazards
● Dodge and run through spikes, saw blade, lasers, missiles etc to reach your goal
● Easy to learn hard to master levels
● Record your run to share online with your friend or on Everyplay
Download Almost There: The Platformer
---
Lido – The Puzzle Hero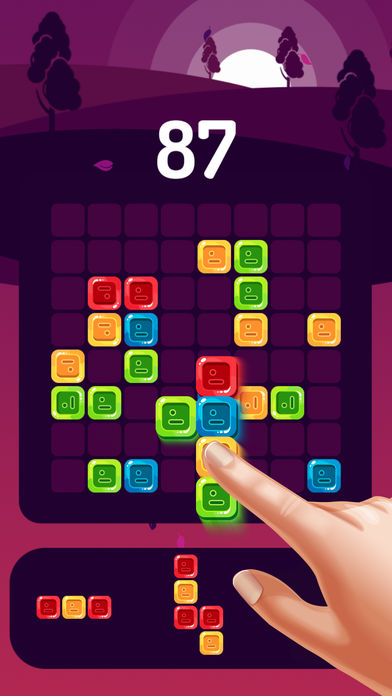 LIDO is drag-n-drop Tetris with a match-3 twist game! You've probably never played anything like this before.

Place the pieces into board. Once you match color in vertical or horizontal line, it will disappear, freeing up space for new pieces. Game will be over if there are no space for any the given blocks below the board.

Also you can rotate the blocks for match the color.

Highlights:

– Free to Play
– Simple and addictive game suitable for everyone
– Novel gameplay combining famous polyomino blocks with the ubiquitous match-3 twist.
– Easy to learn and fun to master gameplay.

You can play anytime and anywhere! We really hope you enjoy it!
Download Lido – The Puzzle Hero
---
Returners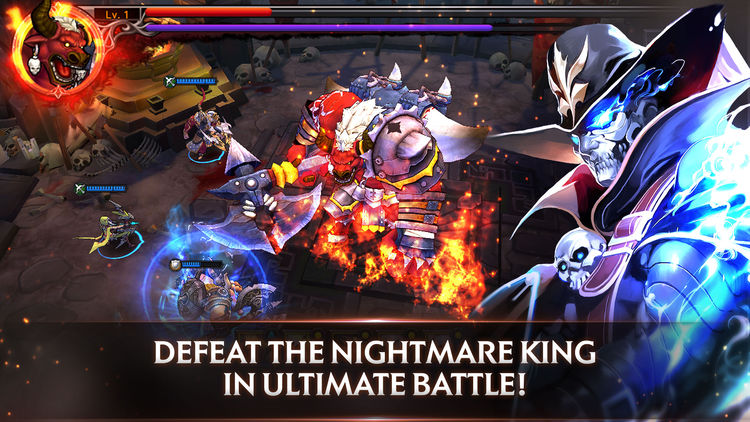 History's greatest heroes, united at last! Returners!

▶ Collect and Empower Your Favorite Heroes
Heroes from across history, myth, and legend!
Gather Heroes from around the world! Legends like Theseus, Cleopatra, and Robin Hood fight alongside Aladdin, Hercules, and more!
Even familiar favorites feel new with exciting reinterpretations!

▶ Mobile's First 5v5 Battles
Dominate the battlefield in thrilling real-time battle!
Think fast to devise a game-winning strategy!

▶ Stylized Cartoon Graphics
Heroes reborn in a bold new art style!
Spectacular visuals that make the real-time battles a joy to watch!

▶ Robust League System
How does your team stack up against other players?
Just check the League section to see your daily ranking!
Dominate the League for a chance to enter a Tournament, the ultimate test of skill!
---
Roto Strike
Roto Strike is twist/rotate on the classic arcade shooter. Easy controls allow you to focus on the game and it's unique ever expanding challenges. You will quickly become addicted to destroying your enemies and avoiding flying objects to unlock the next level. Put on some headphones and get into the rhythm.

Features:

• Colorful psychedelic graphics
• Power-ups to make each level unique
• Easy controls
• 40 fun and challenging levels – more to come
• Deep ambient soundtrack to pull you into the gameplay
---
Super Doggo Snack Time
HOW TO PLAY
* TAP AND HOLD until your Doggo's mouth is open wide enough
* LET GO AND RELEASE when the circle turns green to catch food falling from the table for some epic snax time.
* Avoid Broccoli! Ewww

Catch all the snacks falling from the dinner table. Yummy pizza, apples, hotdogs, watermelons, hamburgers, ice creams and oh so tasty bones! Dress your dog up in tons of outrageous accessories. Collect all the hats, glasses, doggy bandanas and necklaces! Super easy to learn, but super hard to be the best!

Spice up your day and make yourself more energetic in THE LEADERBOARD – can you out-dog the other puppers and friends for ultimate glory?

Install now for FREE to begin your journey as a Super Doggo snack catching master.

What are you waiting for? Whether you're playing for some mindless fun and trying to relax and pass the time, or trying to improve your skills as a heckin' good boy, this is the game for you. Enjoy the awesomeness and believe the hype of Super Doggo Snack Time – munch munch!

GAME FEATURES:
* Simple one finger gameplay with a heckin' high skill cap!
* Customize your look with over 15,000 variations of ridiculous outfits!
* Take on fleek doggo selfies to share that ensemble with friends!
* Unlock over 75 types of wearables from Shutter Shades to a Taco Hat, Tiara, Monocle, and more!
* Complete epic missions to collect shiny coins!
* Earn achievements and compete against your friends on the leaderboard
* Play without internet, offline, on an airplane, in a dog house, anywhere!
* Test your reflexes with simple tap & hold controls
* Endless amounts of dog fun!
* Free to play – with optional in-app purchases
Download Super Doggo Snack Time
---
Word Idiot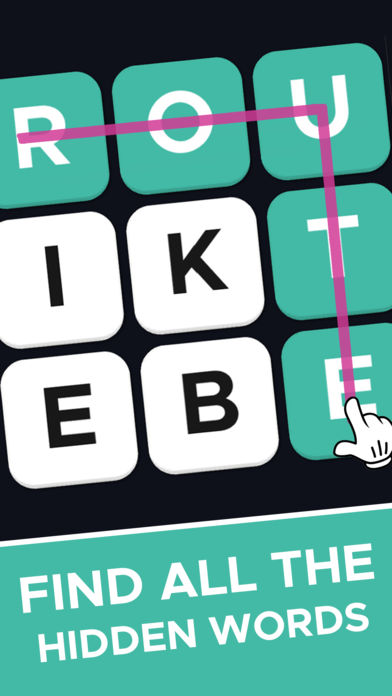 Do you want to expand your brain? Do you want to increase your IQ? Do you want to be smartest person in the world?

You've come to right place! Word Idiot will increase to your brain capacity to next level!

While exercising your brain and searching hidden words, your IQ will skyrocket!