What better way to recover from a chilly week than with a new collection of free iOS games? You can farm, fly through space or even take over the world in the seven games we've gathered up this week. But the highlight might be The Sims Mobile, which brings the popular PC franchise to your smartphone in a brand new way.
Farm On!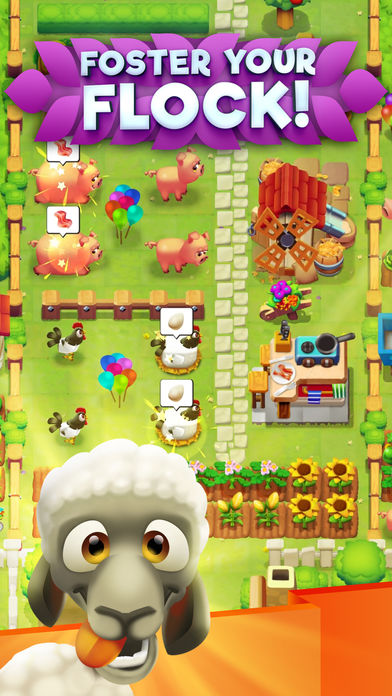 Grow crops, expand resources, and help your farm live long and prosper – all with just one hand! Interact with and care for cute pets and make delicious recipes! Manage your farm with the tip of your thumb!
Living organic on a farm has never been this convenient!

Harvest food, craft recipes, feed your cute animals and trade with neighbors!
Go fishing or start up a trade business! Keep your farm fresh and beautiful with whimsical decorations!
Farm On! is the perfect game for the multi-tasking, modern day casual farmer on the go!

FEATURES:
Grow and manage your farm
Care for cute cows, pigs, sheep, chickens, and more
Grow organic crops and cook recipes
Craft food in animated production buildings
Trade goods with friends or sell them in the market
Fish the waters and complete train orders
Beautify your farm with classic and seasonal decorations

Farm On! is a free-to-play game, however some items can be purchased for real money. If you don't want to use this feature, please disable in-app purchases in your device's settings.
---
HEIR OF LIGHT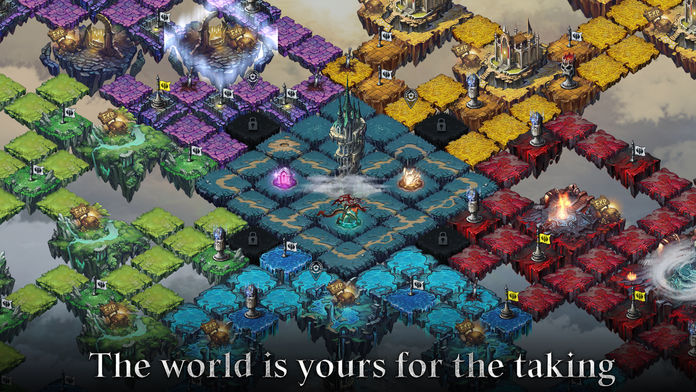 A Dark Fantasy, Collectible RPG

Darkness has overtaken the realm, and the world is in chaos. The only hope to restore light and order lies with you, an Heir of Light. Embark on a crusade to renew a hope that has been lost for generations. Ready your weapon and journey to restore the light of the world!

[Features]

■ Be a Light in the Darkness
– Shine light upon a world shrouded in darkness. The war will only end when light shines upon every inch of the land.
– Expand the territory in any direction you desire!
– Mobs are no longer in your way, Exclusive Boss Battles Only!

■ Collect Masters & Servants
– Form your Crusade among 5 Masters and over 100 Servants.
– Enhance, Evolve, and Awaken to unlock their true potential.
– Diverse Roles for each Masters & Servants: Attack, Defense, Support, Healer.

■ Devise and Strategize
– Your Master is the key of your Crusade, customize your Master's Skills for every battle.
– Unleash Combo Skills powerful beyond measure with perfect Master and Servant pairings.
– Customize your Rune Combination to gain unique Set Effects.
– Couple the various different Skills and Elements to assemble the most strategic Crusade.

■ Heed the Savage Battlefield
– Pulverize your opponents in PvP mode to prove your power.
– Preserve your Towers! Defense is the first step in strategic combat.
– Challenge yourself to various dungeons and earn rare rewards. Godspeed!

■ An Eerie and Mysterious World
– Not just another RPG! Immerse yourself in a magical and mysterious fantasy world.
– Cute yet bizarre, uncanny yet charming! Masters and Servants are ready to accompany you on your journey.
---
InterPlanet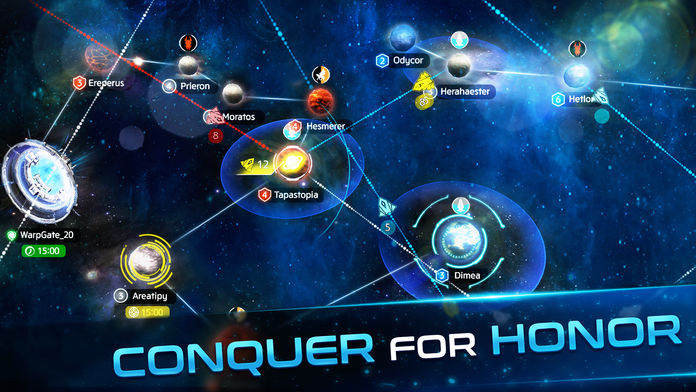 Commander! We are waiting for your order to EXPAND our space base.
Your space base is ready for GALACTIC EXPLORATION & COMBAT your way through the GALAXY!

—————————————————————–
NEW Features:
* CONQUER new planets with your Guild Members to mine new UNIQUE RESOURCES
* UPGRADE your battleships with a variety of PARTS
—————————————————————–
Features:
* DEFEND your space base using variety of TURRETS and MINES!
* LOOT other space bases for resources!
* UPGRADE your battleships and TRAIN your captains for victory!
* PLAN unique combat strategies with countless combinations of BATTLESHIPS and CAPTAINS!
* CREATE or JOIN a guild with your friends to receive BIGGER rewards!
* FIGHT off space pirates!
* EXPLORE the galaxy and MIGRATE to a resource-rich planet!
—————————————————————–
---
Monster Merge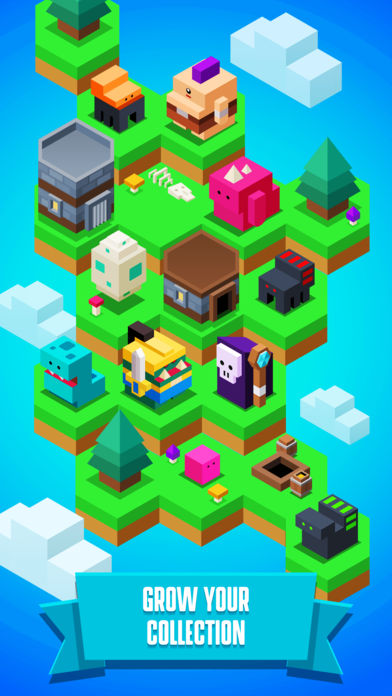 Drag identical monster together to discover 30 unique species and upgrade your buildings in this highly addictive game! Play minigames to earn more coins, and expand your world.
---
Read Only Memories: Type-M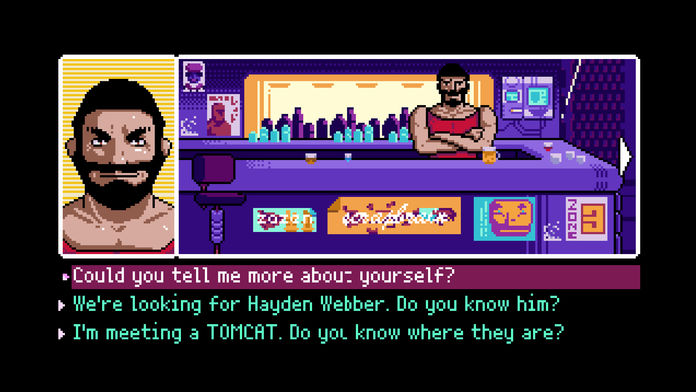 Read Only Memories: Type-M is a cyberpunk thriller that imagines the challenges of tomorrow through the adventure games of yesterday.

When the world's first sapient machine falls in with a struggling journalist, the unlikely duo find themselves drawn into the dark places that hide behind the dazzling lights of Neo-San Francisco. The secrets they discover could shake the very foundations of society, and some people would stop at nothing to keep them quiet.

Explore a colorful future metropolis, meet fascinating characters, and uncover a deadly conspiracy. Think carefully about your choices—you never know how they will affect events further down the line.

Features:
– Free first chapter lets you try before you buy
– Old-school adventure gaming inspired by 90s classics
– Branching plotlines, complex character interactions, and multiple endings
– Stunning pixel art and catchy electronic soundtrack
– Enhanced for mobile, including an improved interface
– Includes a free sticker pack for iMessage featuring Turing
Download Read Only Memories: Type-M
---
The Sims Mobile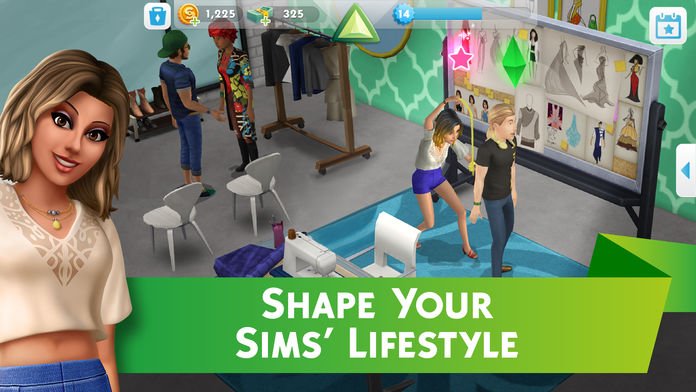 Express your creativity as you customize your Sims' distinct appearances and unique personalities, giving them traits and having fun with fashion and hairstyles. Effortlessly build your Sims the perfect home, choosing favorite designs and décor, with more detail than ever before on mobile. Experience the rich and entertaining moments of your Sims' lives as they accomplish career goals, pursue hobbies, develop relationships, and improve their Lifestyle. Party with friends, fall in love, and establish a legacy. What stories will you tell?

CREATE UNIQUE SIMS
Customize Sims' appearances, hairstyles, outfits, makeup, and accessories. From nose to toes, there are endless possibilities! Then put together an unforgettable wardrobe when you team up with Izzy Fabulous in the Fashion Shop. Choose personality traits for each Sim, like Active or Musical, and add more as your Sims gain life experience.

BUILD THE PERFECT HOME
Design your Sims a home where they can experience all that life has to offer. Effortlessly personalize home layouts and designs, selecting from a variety of furniture, appliances, decorations, and even themed collections. Then take them out to discover awesome venues like a fashion studio, restaurant, and nightclub.

SHAPE YOUR SIMS' LIFESTYLE
Guide the stories of your Sims' lives from careers and hobbies to relationships and families. Pick exciting careers like Fashion Designer and Doctor, and hobbies like Cooking and Guitar playing. Have friendly and romantic relationships with other Sims and take Risky Actions like trying for a kiss or inventing an experimental recipe. Start a family and create a path for future generations by passing down powerful Heirlooms.

PLAY TOGETHER
Host and attend parties with other Sims where you can socialize and earn rewards. Show off your amazing house, develop romantic relationships, and even decide to move in with other people's Sims. Join special daily events like Speed Dating in the Park or the Market Square Music Festival. Plus, vote for the most popular Sims as they make their way to fame.

There are endless ways to connect when you craft big and small moments for your Sims, and see where life takes them in The Sims Mobile!
---
Will Hero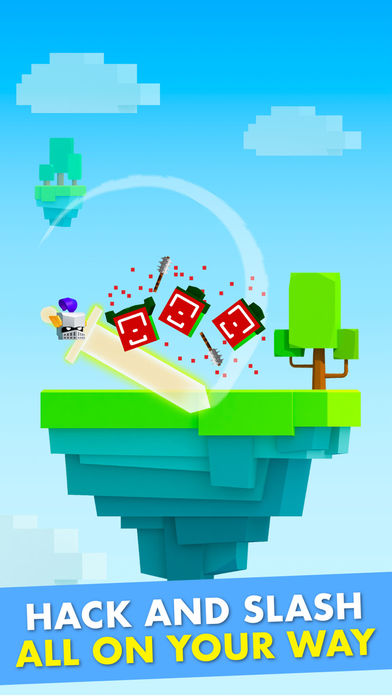 Will Hero is an arcade, action, platformer and rogue-like in one game.

This is an exciting adventure, in which you can dive in any place and at any time!

When Princess gets in trouble, a REAL hero turns into unstoppable maul and makes his way with bombs, kicks and axe.

Make a tap to perform a dash, evade or attack.

Master a sword, push your way through with hefty kicks, bombs, throwing knives and axes.
Improve weapons by increasing their lethal force.

Build a high tower, open a lot of devastating combat spells.

Find dozens of helmets for your hero, among which there are brutal helmets: knight, prince, crusader, viking, dragon; and cute: Cat, Dog, Unicorn, Panda, Raccoon, Chicken, Hog and many, many others.

Explore dungeons and different game worlds.

Find rare and legendary chests containing unique helmets.

Will Hero is not just a timekiller, it's an exciting arcade, action and platformer, which can be played with only one finger.

The game works without the Internet, it is enough to download and it will blow your mind.

Play anywhere and anytime!

Compete with friends and become a hero!