Taking some time off next week for the Fourth of July? Looking for something to distract you on a long plane ride or flight? This list of free games now available on the App Store should do the trick, whether you're in the mood for some badminton, pinball, or racing. And there's a new, free-to-play Pokemon game out too!
Badminton Stars!
Badminton Stars brings you the world's fastest racquet sports into your mobile devices. Featuring one of the simplest one tap control, Badminton Stars, much like the real life game, requires focus and speedy reaction time in order to compete.

Start your badminton career in your village and work your way up to the National Championship in the exciting single player campaign. Improve and customize your character's skill based on your style of play.

Once ready, enter the world's championship or challenge your friend in an asynchronous multiplayer battle.

Features:
– Simple one touch control gameplay
– Highly customizable skills to fit your play style
– Customize your appearance and gears
– Multi levels of challenging Single Player Campaign
– Play in the World Series Tournament
– Asynchronous Multiplayer battle
– Decorate and expand your house with items and trophies
– Use boosters to help you win against your toughts arch rivals
– Perform multiple special moves earned through game progression
– High replayability – every match is always different!

Play and try Badminton Stars. Remember, your drop shots can be as deadly as your smashes and your non-perfect hits can catch your opponents off-guard.

Let's badminton!
---
Battlelands Royale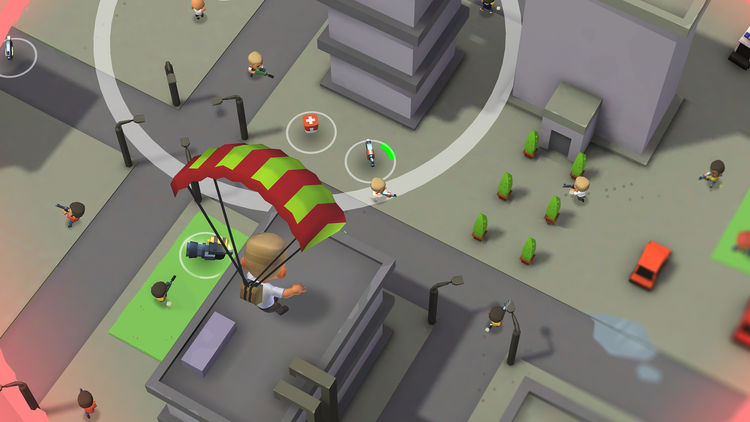 ~ A CRAZY FUN TWIST ON FAMILIAR BATTLE ROYALE ~

Fight for survival in an epic last man standing multiplayer battle royale – but not as you know it!

Made for mobile, Battlelands Royale is a casual gun game for everyone to enjoy. With 32 players and 3-5 minute battles it's pure non-stop carnage! No waiting in lobbies; no complicated menus to navigate. Just play, parachute, loot, shoot and survive!

Dominate the arena in Solo or join forces with fellow battlers in Duos. Choose your landing spot, drop in, loot weapons and armor and get ready for the fight of your life! Battle it out on a huge map with awesome locations like the Hideout, Ship, Maze and Trainyard. Or maybe you'll hide away in Camper's Paradise? Whatever your strategy, don't get caught by the storm!

As you play you'll unlock customized content like parachutes, emotes and special skins by gaining XP and levelling up. Join Club Royale to get even more rewards and be the envy of your fellow battlers. Strike fear into your enemies with Rare and Legendary characters that will have them shaking in their boots and wishing they'd stayed at home!

With a variety of guns you can perfect your shooting skills and become the best battler in town. Will you choose the sniper, shotgun, rifle or pistol? Remember to race to supply drops to compete for the special minigun and bazooka!

Super simple controls, a fun and quirky art style and pick-up-and-play gameplay make Battlelands Royale the best free game on mobile that you won't want to put down.

Battle Royale. On mobile. Done right. This is Battlelands Royale.

BATTLELANDS ROYALE FEATURES:

— Real-time fast-paced 32-PERSON BATTLES against players from all over the world!
— TEAM PLAY! Join forces with a Battle Buddy and conquer the arena together. No friends? No problem! You can play Random Duos too!
— MEGA REWARDS! Collect new characters, emotes and parachutes as you level up.
— CLUB ROYALE! Participate in seasons with Club Royale – the exclusive club for pro battlers who want to flaunt their fancy rewards.
— HUGE game map to explore. Parachute into your area of choice and control your landing.
— Tons of WEAPONS and ITEMS to loot, including armor and med kits!
— Race to SUPPLY DROPS to discover special rare weapons like bazookas and miniguns.
— SHRINKING play area. Stay clear of the storm!

Coming soon to Battlelands Royale:

— Loads more customization and awesome new characters
— Destructible environment! Blast your enemies' cover
— More weapons
…and much, much more.

Are you ready? See you in Battlelands Royale. #LootShootSurvive.
---
Call of Mini: Beyond Infinity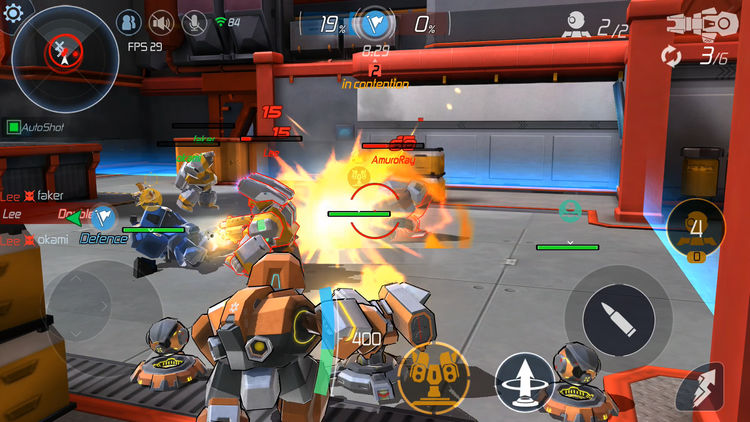 This is the sequel to Call of Mini Infinity (30 million+ downloads). The War of Infinity rages on! With the arrival of new advanced mech forces, the flames of war burn ever stronger. The mechs and their pilots are ready to fulfill their destiny as the new heroes of the saga.

Game Features:
• 11 unique mechs – specialized towards particular roles and play styles: tank for your team with a heavy mech, slice through opponents with a melee attack mech or deploy shields with a support mech
• Fluid mobility and firing – versatile controls let you aim and fire at targets while moving your legs independently
• Mech skills and refined tactics – on top of regular abilities like planting land mines, turrets and dummies, you must master the use of your Ultimate Skills for maximum effectiveness, dealing massive damage
• Simplified shooting – assisted aiming makes for smooth firing
• Multiple game modes – various modes provide unique gaming experiences
• Voice chat – communicate with your teammates to co-ordinate gameplay
• Friends teams – invite friends to join the fierce battles. Advance and retreat together to seize the win!

We will continue to add new mechs and game modes to make the game more and more awesome!
Download Call of Mini: Beyond Infinity
---
Pinfinite – Endless Pinball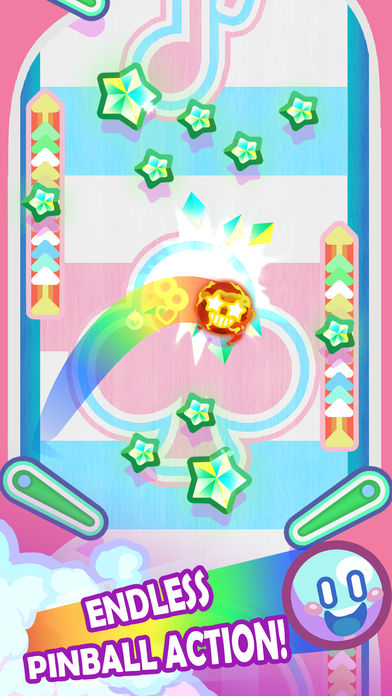 Pinfinite is a cute modern spin on a classic game.

Climb the endless pinball table discovering new balls and powerups while you aim for the top score!

Simply tap left or right on the screen to control your flippers.

Features:
– Free to play!
– Endless challenging gameplay!
– Fun and easy controls!
– Compete with friends via online leaderboards!

A flippin' good time! How high can you go?
Download Pinfinite – Endless Pinball
---
Pokémon Quest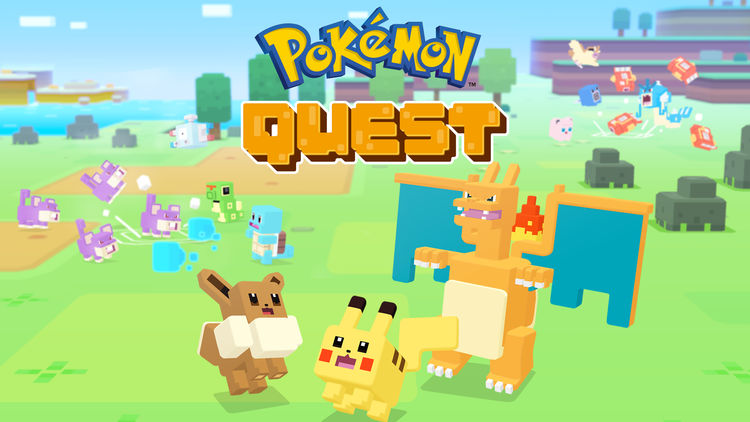 Pokémon Quest—a rambunctious expedition RPG featuring cube-shaped Pokémon!

• The Pokémon you know and love have turned into…cubes?! Head out in search of treasure with your cube-shaped Pokémon buddies on Tumblecube Island—a land where everything is a cube! Your goal is to find the awesome goodies said to be hidden on the island ! The Pokémon you know and love from Pokémon Red and Pokémon Blue appear in this game.

• Battle by tapping! The simple controls make for lively and fun battles! Danger is lurking, so you'll need the help of your Pokémon buddies on your expeditions on the island. When wild Pokémon appear, your Pokémon will battle ferociously and knock them out one after another!

• Befriend Pokémon to make your own unique team!
You can use the items you get from your expeditions to befriend more Pokémon or make your Pokémon stronger. Make more buddies to create a team that's all your own, and head out on more expeditions!

• Spruce up your base camp with cute decorations!
Your base camp is your home for this adventure, and you can spruce it up however you like with cute and fun decorations! These decorations can also make your expeditions on the island more beneficial.
---
SailCraft GO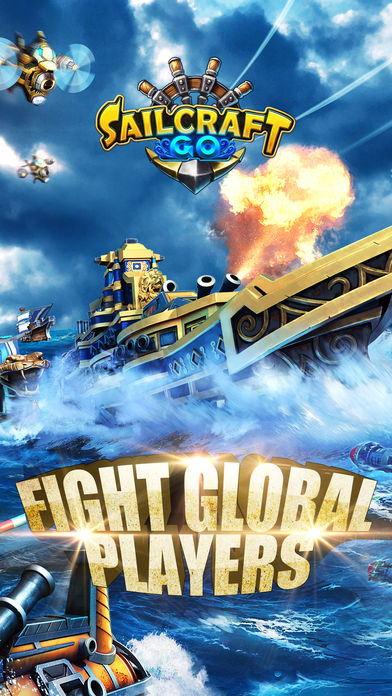 Fully upgraded from the global feature winning "SailCraft," simulating the classic Battleship board game. Battle enemies under the fog of war, detect their position in advance, and eliminate their fleet at one stroke! SailCraft GO!

The all-age casual game that allows you to find new joy with families and friends. Classic Battleship and Attrition Battle modes. Match with players from all around the world anytime, anywhere. Intense and exciting PVP ladder league. Come find me at the Poseidon tier!

Brand new Sailing Road story mode and Siege Breakthrough instance. Challenge Sharkmen, Vikings, Skeleton Lord, Valkyries, Zeus, and other powerful bosses in legends and become the king of the seven seas!

Don't want to play alone? The glory of the guild is calling you! Upgrade the Guild Frigate, compete in the Guild War, collect treasures in Exploration, conquer the sea with friends!

Please note! Downloading and installing "SailCraft GO" is free, while you can also purchase in-game items with real money. To cancel this feature, disable in-app purchases in Settings on your device.

In addition, this game requires an Internet connection.

Game Features:

1. Fully upgraded from the global feature masterpiece!
Simulating the classic battleship board game, with light tactical combat and great fun. The previous release "SailCraft" has won global feature and set off a brand new naval casual competition trend throughout the world. The fully upgraded "SailCraft GO", with the intense PVP and full-strategic PVE gameplay, will just make you unable to stop!

2. Global server, fight for your country
It's time to reveal your true strength! With the global server, "SailCraft GO" allows you to meet players from all around the world and develop cross-national friendship and romance on the battlefield. Compete with the best players worldwide and win glory for your home country!

3. Casual gameplay, the must-have for parties
Classic family board game style, suitable for all casual social occasions. Either dates or parties, "SailCraft GO" can always help you avoid awkward conversations and bring you more joy!

4. Rich tactics, conquer the battlefield
Over 60 different types of warships, more than 70 tactical skills, plus level, stars, energy, waters, luck, and many other attributes awaiting you to promote. Come try out the countless combinations of warships, formations, skills, and spells and explore your team of dreams!

5. Guild warfare, heavy social
Create your guild, unite your brothers, crush your foes! "SailCraft GO" features the gameplay of social competition and supports online and face-to-face friend matching. At here, wisdom and strength call the shots!

What are you waiting for? Come and enjoy a fun naval battle unrelated to the sea of stars!
---
Tap Wizard RPG: Arcane Quest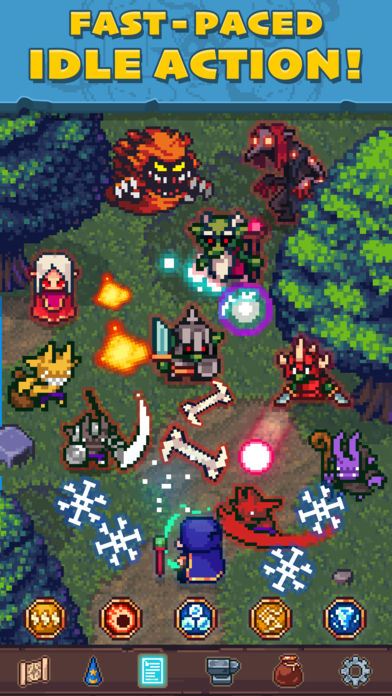 Tap Wizard RPG is an Idle Action-RPG like no other! Equip your Wizard with a loadout of Spells to decimate over 60 unique hordes of enemies! The best part? You can sit back and watch as the Wizard does all the hard work!

Incremental idle clicker features you know and love meet classic action RPG gameplay in Tap Wizard RPG. Choose how to level up your mage from unique spells and powers. Battle monsters, raid dungeons, cast spells and level up your wizarding spellcaster in this epic idle auto RPG!

= Tap Wizard RPG FEATURES =

>MAGIC RPG LIKE NONE OTHER
– Magic spells: 30 Unique spells to equip!
– Magic upgrades: power up each Spell 5 times to give it new powers!
– Dungeon crawling for an extra Challenge! Synergize your Spells with the Dungeon Aspects to be victorious!
– Fantasy RPG artwork: a classic theme with all new graphics!

IDLE RPG CLICKER GAMEPLAY
– Clicker gameplay meets strategic spell deployment!
– Idle advancement means you power up, even when you're not playing!

BATTLE, COLLECT & LEVEL UP
– Battle monsters: Over 60 enemy types with unique abilities!
– Collect over 15 Research projects giving all kinds of boosts!
– Runes for even more abilities: over 100 Rune types to collect and utilize!

INCREMENTAL ADVANCEMENT
– Incremental Progression system means you'll always be getting stronger!
– Equip spells and choose your path: choose which magic your wizard can cast!
– Prestige and New Game Plus mode for the truly ambitious!

Conduct Research, Level up your Spells, Enchant the Mage's Staff, Collect Runes, Fill the Bestiary and Codex, Go on Raids, Forge New Spells, Visit Dark Portals, Conquer Dungeons, Open the Arcane Tower – and Defeat The Doomstone!

Zany Spells? Check. Big Numbers? Check. Thousands of enemies to defeat? Check. Boosts, Buffs, Upgrades, Raids and Crazy Synergies?!? Check!

Download Tap Wizard RPG today and start your epic journey!
Download Tap Wizard RPG: Arcane Quest
---
Town of Tides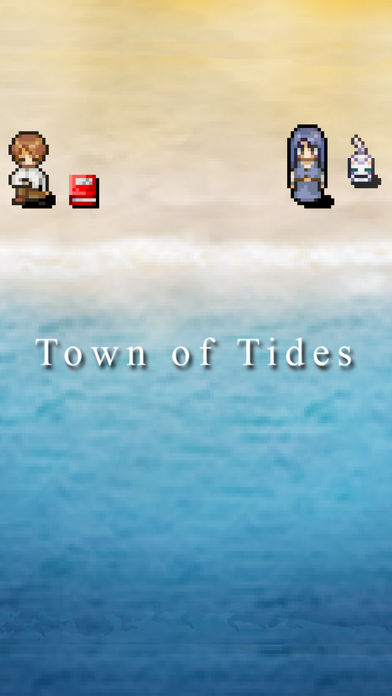 This is a tale of a man who got tired of living in the restless city and moved to a small town by the sea. What he experiences in the "Town of Tides" changes him forever……

In this game, you can simply enjoy the story, with no battles nor puzzles.
Enjoy the retro atmosphere in pixels.
---
Trail Of Tank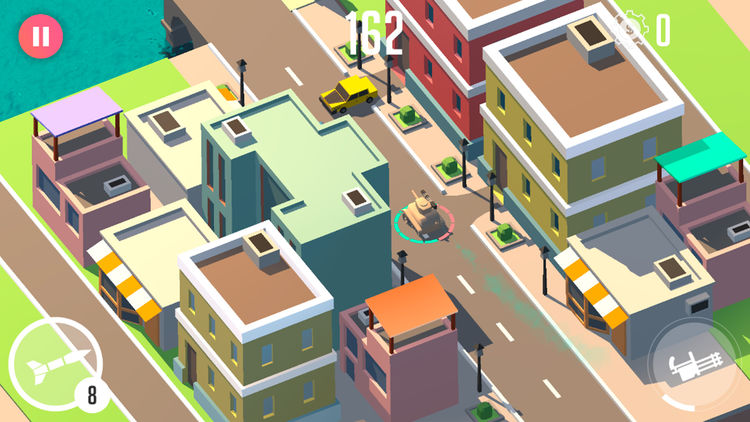 Always go to the finish line, no matter how far away it is!

You are Lieutenant Ricky, the tank commander and you were instructed to participate in a massive attack on the enemy. But the enemy has become aware of your plans and your team is in the enemy's rear, all units are broken and the only survivor is the crew of your tank.

– Destroy obstacles
– Pump the tank
– Don't stray.
– Buy powerful tanks
– Save your team !

Left surrounded by the enemy you decide to save your team, and the only way out is to breakthrough. Save your team and go to the end, how long would not be your way.