We've officially entered the sweltering month of July, but that's not going to stop us from recommending the best free iOS games we find on the App Store week in and week out. It's a relatively tame selection this week, but Dead Island: Survivors and the Western-themed MMO Westland Survival are already in my personal queue.
Best Rally
What game is the bestest? BEST RALLY!
What game has the absolute best everything? BEST RALLY!
What game has the best fun, the best images, the best speed? BEST RALLY!

Race through the best tracks and find the best racing line with the help of the best instant replay system.

Beat over 30 beautiful and handcrafted tracks. Record your best moves and challenge your best friends!

Features:

• Simple two finger controlling mechanics, designed for touch screens
• Easily approachable racing game without the fluff!
• 31 handcrafted and challenging tracks
• 4 rally cars
• Challenge your friend with your best time by sending it into your friends game!
• Achievements
• Leaderboards
• iCloud saving
---
Dead Island: Survivors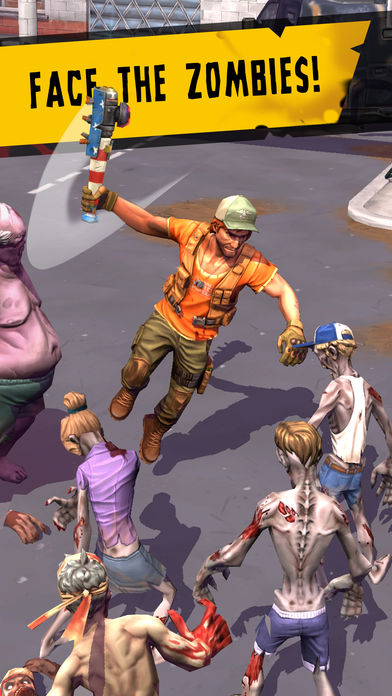 Dead Island, the #1 zombie gaming series, comes to mobile! Gather your band of heroes, fortify your base and face the incoming hordes together with your friends!

COLLECT, BUILD, FIGHT… AND SURVIVE!

Get ready for the ultimate zombie action RPG experience for iPhone and iPad – based on Deep Silver's best-selling Dead Island series with over 15 million units sold on PC and console. Collect legendary heroes and ingenious weapons. Build cunning traps and solid barricades. Use spectacular combos and unique special moves. Team up with other survivors and watch each other's backs. Do whatever you can to keep the ghastly zombie hordes at bay!

FRIGHTFUL FEATURES

• Enjoy action-packed gameplay mixing melee combat & trap laying!
• Collect iconic heroes to face the zombies!
• Build your base with cunning traps to fend off the hordes!
• Survive together with your friends & allies!
• Explore & free beautiful, hand-made islands!
• Meet the heroes & zombies in the real world – with ARKit!
Download Dead Island: Survivors
---
DERE EVIL EXE
DERE EVIL EXE is both a terrifying thriller with a gripping story and an unorthodox retro platformer with unique puzzles and obstacles.

In DERE EVIL EXE, you step into the tiny shoes of a silent hero named 'Knightly'. Knightly must jump, run, and manipulate environments in order to survive the heart-racing journey through a stunning pixel art world.

Within surreal structures and blocky hills lurk dangerous creatures known as 'corruptions'. They take the form of their creator's greatest fears. Their creepy creator, sporting a cunning visage of cheerfulness, hides in plain sight as she watches her prey fall deeper into her traps.

=====

A GAME LOST IN TIME
Modern 2d side-scrolling horror game with levels inspired by the simplicity and aesthetics of 16-bit arcade classics of the 80s and 90s.

MELODIC MADNESS
The game plays either catchy retro chiptune music or ominous PSX era orchestral music, depending on the situation.

IMMERSIVE TALE OF HORROR
A completely new meta story that bends the creepypasta genre in ways unseen in the video game world.

=====

This game contains one optional in-app purchase to permanently disable ads. We recommend that users purchase this feature for a truly immersive experience.
---
Identity V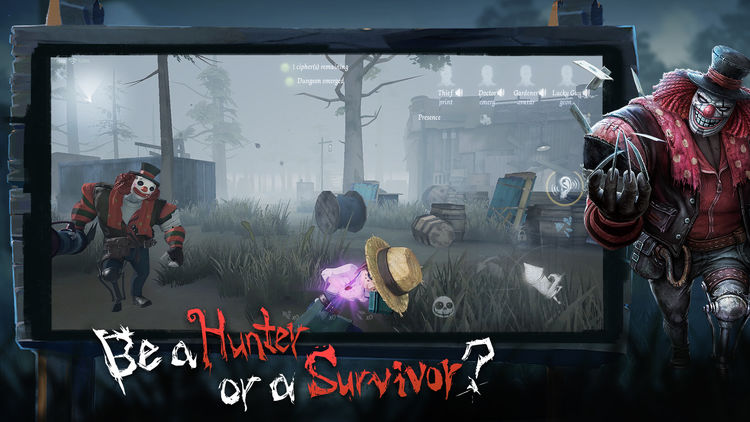 Join the Thrilling Party! Welcome to Identity V, the first asymmetrical horror mobile game developed by NetEase. With a gothic art style, mysterious storylines and an exciting 1vs4 gameplay, Identity V will bring you a breathtaking experience.

Key Features:

Intensive 1vs4 Asymmetrical Combats:
• Four Survivors: run from the ruthless hunter, cooperate with teammates, decode cipher machines, open the gate and escape;
• One Hunter: familiar yourself with all of your killing powers. Be ready to catch and torture your preys.

Gothic Visual Style:
• Travel back to the Victorian era and have a taste of its unique style.

Compelling Background Settings:
• You will first enter the game as a detective, who receives a mysterious letter inviting him to investigate an abandoned manor and search for a missing girl. And as you get closer and closer to the truth, you find something horrifying…

Randomized Map Adjustments:
• Within every new game, map would be altered accordingly. You will never know what's to expect.

Select & Play Distinct Characters:
• Multiple characters to choose from, customized characters to fit your own personal strategy and get the final victory!

Are you ready for it?
---
Rocket Valley Tycoon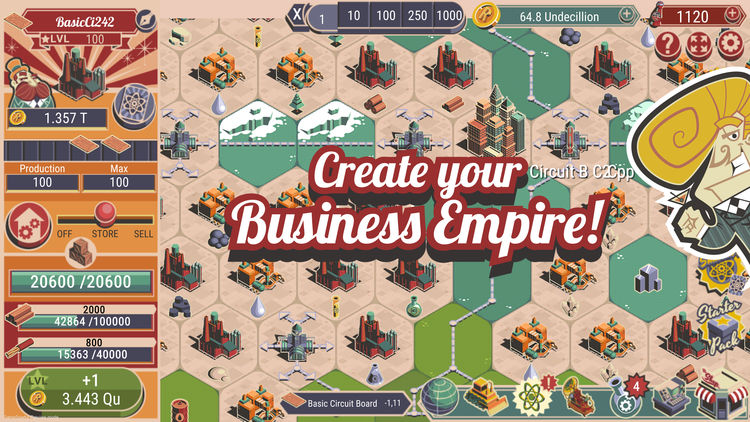 Rocket Valley Tycoon brings strategic incremental idle gameplay to the Space Race!

City building, resource management and the Race to Space all meet up in a fun, polished retro-style incremental idle clicker. As a rocket building business tycoon, your mission is to harvest, build and craft your way to colonize outer space. Build railroads, extract resources and tap, tap, tap your way to an outer space empire!

Tap and click towards the stars! Manage resources and build ever more complex rocket ship parts. Transport resources by railroad and complete quests to increase the total amount of resources and rocket components!

Download today to build your rocket ship and go beyond the stars in Rocket Valley Tycoon!

== Rocket Valley Tycoon Features ==

Idle Clicker Game

• Clicker Gameplay: tap to extract resources to aid the space race
• Idle Farming: Let your Extractors do the work, farming resources while you're idle
• Strategic Idle game: Tap to gather the right resources you need to build your rocket

Resource Management & Upgrades

• Manage resources: study the tech tree carefully to extract the best materials
• Upgrade materials: process resources in Factories
• Build rockets: combine upgraded parts to construct your rocket
• Space adventure awaits – Blast off in your rocket ship to colonize space!

City Building

• Construct railroads to transport materials
• Tap quests from the citizens of each area will help you level up and earn coins
• Upgrade cities to boost the area and unlock resources
• City Building and resource transport goes further with train networks

Tap Tycoon Clicker

• Money Games: Earn money to build your business with factories, trains, and more!
• Invest in upgrades for your ever-growing rocket business empire
• Idle Tycoon: Build your empire and gather resources, even while you're away

Incremental tap / clicker games and resource management gameplay all combine for a new style of action-packed space game. Rocket Valley Tycoon is one of the best idle clickers out there, on this planet or beyond!

Download now to build your rocket business empire and colonize space!
---
Tales of Thorn: Global
An action-packed role-playing mobile game powered by Unity 3D, Tales of Thorn takes handheld gaming to new heights with gorgeous visuals, adrenaline-fueled battles, massive gear loots and advanced character progression.

Featuring revolutionary gameplay and an epic tale of heroic adventure, Tales of Thorn captured the hearts of RPG gamers. Whether you're new to this genre or a longtime fan, the quest to save Thorn's future promises hours of enthralling experience.

WEAPON IS YOUR SKILL
Not only are there tons of weapons to choose from, all of them have unique skills to help target and attack enemies. There are ten thousand skill combinations overall to cut through your foes!

BALANCED PvP
Unique and innovative PvP experience in a balanced arena system, where both high and low-level players have been recalibrated, to ensure a more competitive and fair duel gameplay. Rather than relying on gear and character attributes, your control skills and combat strategies matter the most.

TARGET LOCK-FREE COMBAT
Enjoy full degree combat in thrilling battles. With no target to lock on, it's easier than ever to combine the powers of your weapons to unleash different combos, offer players numerous options and in-depth combat.

RESPONSIVE AND INTUITIVE TOUCH CONTROLS
Attack, dodge, block, and cast devastating skills – all with the simple swipe of a finger.

DEEP CHARACTER CUSTOMIZATION
Hundreds of outfits to acquire takes character customization to a deeper level.

ULTIMATE MULTIPLAYER EXPERIENCE
Team up with your friends to take down the formidable bosses, challenge your friends online, fight for glory and honor in the competitive and balanced arena.
Download Tales of Thorn: Global
---
Westland Survival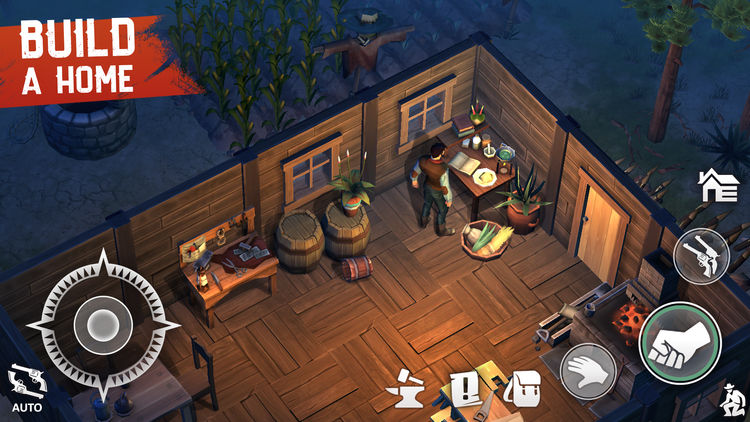 Survive as a Cowboy in the Wild West and become the rule of law!

Survive in this Western themed MMORPG, explore the life of a Lone Star ranger and fight robbers, trade with American Natives, set traps and duel in a Mexican standoff!

• Build your own Wild West ranch
• Fight gangsters with pistols and rifles
• Wood logging, mining, deer hunting
• Craft new equipment and items
• Raise horse mounts and tame wild animals

• SOON: Complete hundreds of Quests
• SOON: Discover precious treasure sites
• SOON: Challenge other cowboys

== About Westland Survival ==

In the Wild West of the Great American prairies, outlaws and even sheriffs are ready to sell brave men out for a fistful of dollars. Frontier pioneers and bounty hunters have set carriage treks towards the fabled gold discovery sites in Klondike and Yukon, and to the great plains and deserts of Texas or New Mexico.

Your wagon convoy ran into a bandit ambush and left you behind as the only survivor, but certainly grim with anger to bring those gunslingers to the hangman! Or shoot them right off their horses!

But before, there's some crafting to do – a shelter for the night, some wood logging for bow and arrows, maybe even mining some ore for horse shoes and trading with the Indians. Perhaps they can teach you how to hunt deer for cooking a steak…

Embark on this incredible exploration journey in the Wild West, Cowboy! Yee-haw!