If you purchase an independently reviewed product or service through a link on our website, we may receive an affiliate commission. Learn more.
The early part of January is typically the slowest time of the year when it comes to app releases, but things picked up in a big way this week as a ton of fresh content made its way to the App Store. Below are ten games that you're going to want to try out this week, and best of all, they're all free to download.
Blocky Racing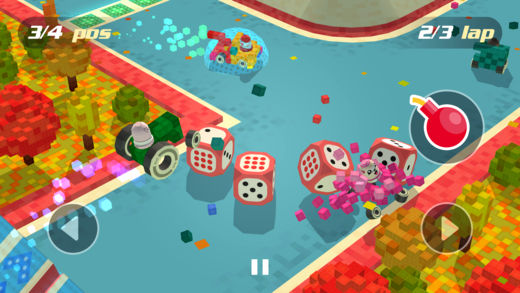 Blocky Racing is classic kart racing game madness. Speed your way through 55 unique tracks equipped with shortcuts for advantage. Unlock new racers with varying stats based on the vehicle design.

Collect power-ups to use weapons like missiles or shield boost for competitive advantage against other rival racers. Blocks will fall off the race karts when damaged and eventually break apart. Can you survive and race to the finish line?

ACTION-FILLED RACE TRACKS
Race in over 50 unique race tracks in different themes and hidden shortcuts / obstacles

UNIQUE RACE VEHICLES
Unlock 16 racers (Snowmobile, Dune Buggy, Rubber Ducky, etc) with different strengths and weaknesses traits

RACE WITH DESTRUCTION
Damage system that affect race performance and break the vehicle apart block by block

UPGRADE ADVANTAGE
Upgrade vehicle stats to increase performance and survivability to win race

COMPETITIVE SOCIAL
Connect Facebook to compare race progress and leaderboard with friends

Optimized for iOS 11 and iPhone X.

Note: Blocky Racing is free to play but offers some optional in-game items that can be purchased for real money.
---
Catsby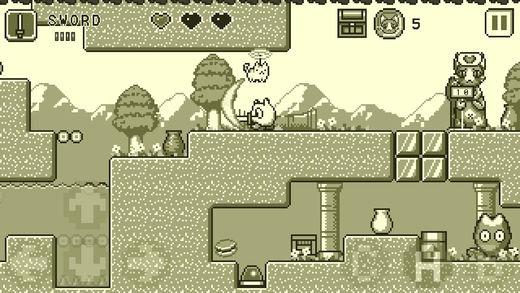 Catsby works in Happy Technology. He helps people to become happy. One day, he signed a big contract with Steven to make his master Doctor Philip become happy again. Unfortunately, during the task, he was turned into a cat. But he still has to finish his task, so here his "Cat Adventure" goes…

Feature

– Varied weapons. During this game, you should go to different places to find different weapons which can help you a lot during your adventure. Because you need some special weapons to kill some special enemies, or they can't be killed. Sometime, special weapons can also help you to find some goods that might tell you some secrets about Doctor Philip. By the way, you need to kill the boss to get the weapons.

– Different skills. In this game, There are someplaces that you can't go without these skills. Like hanging, flapping and so on. And most of them are put in some dangerous places. So please watch out and remember to save the game.

– Lots of game maps. There are 129 maps in this game which are divided into 3 themes: Desert, Castle and Haunted house, so you're very easy to get lost. With the weapons and the skills, find the right way will be the smart choice. Don't get lost in the game.
---
Fly Away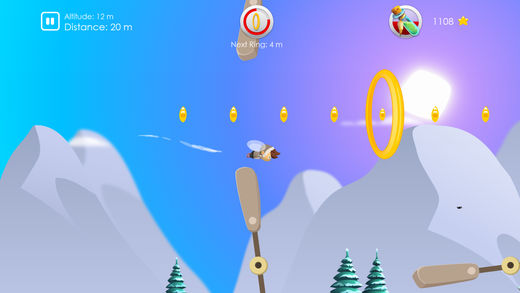 Join these little winged creatures on their adventure through their playgrounds, Fly through beautifully crafted landscapes like the Fairy Lands, Ancient Egypt, The Snow, The Wild West and more in this immersive and charming game. dynamic weather, thunderstorms, fly through day to night.

Take flight through the golden rings, collect stars, dodge obstacles, don't get electrocuted while challenging your reaction, charge your fairy dust and you will become invincible. With Over 50 costumes to collect, Challenge friends and top the global leader-boards.

Features:

• 5 Beautifully crafted worlds

• Dynamic weather and lighting, fly from day through to night, sunshine to thunderstorms.

• Control/Game Pad support (optional)

• Collect upgrades along the way including the helmet, magnet and fairy dust!

• Simple flight controls, fly up back and around!

• Smooth and fluid physics based game-play

• Over 50 Fairy Costumes to collect

• Beautiful sounds and music, each world has its own soundtrack to reflect the mood.

• Proceduraly generated levels

• Challenge friends, Top the global leader-boards!
---
Forgotten Hill Mementoes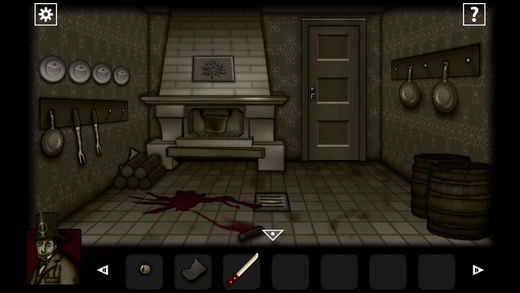 Collect snippets of Forgotten Hill memory going through the stories of its most mysterious residents.
Together with an ancient spirit you'll face a dark journey in the past to discover new disturbing mysteries. Can you survive?

Download Forgotten Hill Mementoes now and you'll get:

– 5 different chapters set inside Forgotten Hill memory, including the brand new part – "Mischief Night"
– attractive graphics that will completely involve you in the story
– grotesque characters and a a long compelling story
– tons of puzzles and riddles to test your brain skills
– all text and dialogues translated in 7 languages: english, spanish, portoguese, frensh, italian, russian and korean
– our new exclusive hint system, if you are stuck one simple tap will provide you some help
– full game totally FREE: no hidden fee, no registration neede, simply instal, play and enjoy!

Check out http://www.forgotten-hill.com to find out new secrets about Forgotten Hill.
Download Forgotten Hill Mementoes
---
Hero Academy 2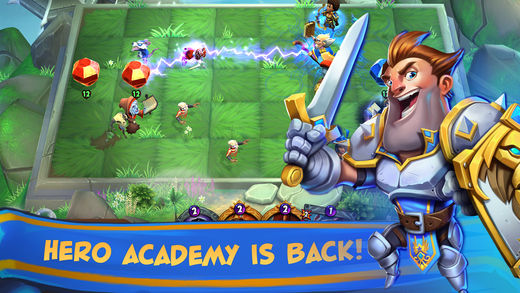 HERO ACADEMY returns in an all-new sequel that's bigger, faster, and more tactical than ever! Create your custom army from tons of medieval characters and factions! Fight real-time PVP arena battles. Compete to rule dozens of battle boards in the ultimate combination of tactics and strategy!

HERO ACADEMY IS BACK!
5 million downloads later, the award-winning franchise and Game of the Year returns in all-new sequel that's bigger, faster, and better than ever.

TACTICS MEETS CUSTOM TEAM BUILDING
Build your army, then outwit your opponent on the battlefield with chess-like precision! Control of your team combines with movement-based tactics in the ultimate 2-in-1 combo.

PVP REAL-TIME MATCHES.
Enter the arena to fight friends and foes in fast, turn-based battles.

COLLECT COOL CHARACTERS
Choose from hundreds of Hero Academy's trademark warriors, wizards, spells, and shields across multiple factions.

ENJOY MEDIEVAL MAYHEM: EASY TO PLAY. HARD TO PUT DOWN.
Hero Academy 2's combination of deck building and boardgame-like movement makes the game easy to understand and provides tons of strategy variations.

HERO QUEST.
Hone your deck and test your skills. Explore the Academy in single player campaigns and missions.

FREE CHARACTERS AND CARDS.
Build your deck and team with every victory. Crafting makes every win meaningful and rewarding!

WIN MANY WAYS.
New monthly seasons give tons of chances to climb the leaderboards.

NEW HEROES. NEW CHALLENGES.
Constant updates bring new arenas, characters, and battles.
---
It's Full of Sparks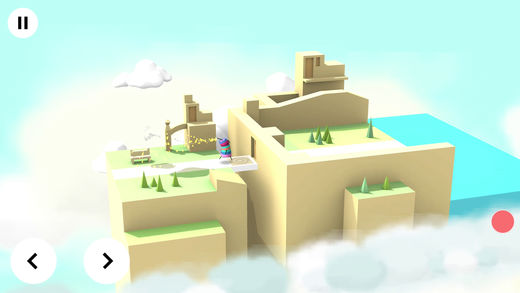 When the spark of life is lit, the countdown begins.

It's Full of Sparks is a beautiful platforming experience about the life of a firecracker. Embark on a journey to find The Old One, a mythical firecracker whose fuse has never been lit. But what is life without sparks?
– Explore over 80 unique, hand crafted levels
- Play at your own pace or Speedrun to the top of the leaderboards
– Enjoy a lively original soundtrack
– Master the ability to switch colors, jump, fly, climb, dodge and more
---
Mind Construct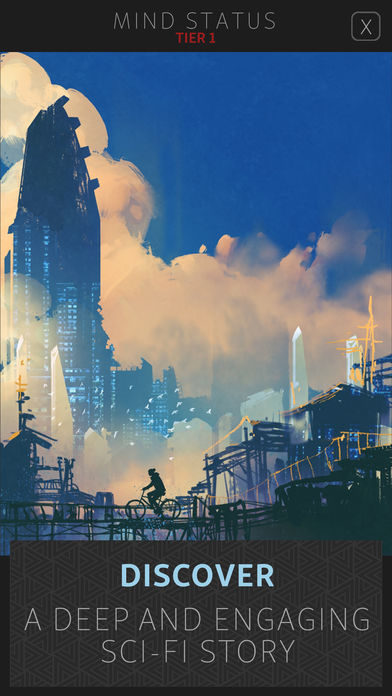 In Mind Construct, embark into a minimalist Sci-Fi world as you attempt to collect memories and discover the fate of Earth– and your own!

Solve colorful levels with quick movements and thoughtful gameplay, unlocking the secrets of the past every level!

The game features:

• Unique skill-based gameplay: Collect memories and avoid the barriers of your mind!
• A rich Sci-Fi story: Discover who you are… and the fate of the Earth!
• Mesmerizing levels: Each level is hand-crafted with beautiful colors and patterns.
• Instant-play: Incredibly easy to learn, with the first tap of the screen the game begins!
• Entrancing Music: With theatrical quality music, playing is a tranquil and relaxing experience.

Mind Construct is a casual game built within a deep Sci-Fi world. The rules of the game are simple– but the secrets of your mind are not so easily unlocked!

For fans of Force Escape, learn the backstory behind your frenzied escape from Earth!
---
Pipeline Push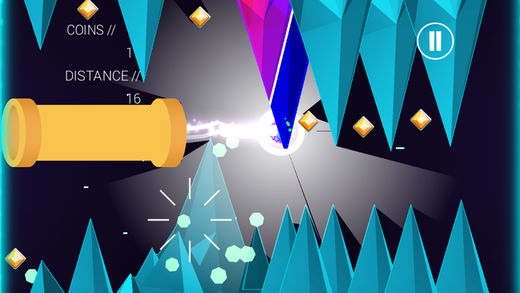 Pass through the pipes and use the momentum to smash through the obstacles! Zig zag to avoid spikes. Use a bazooka to blow your enemies to smithereens! Do you have enough patience and zen to survive this hardest rage game ever?
---
Rocket Glow!
Move to the digital world of glowing geometric shapes. Avoid orange obstacles steering amazingly fast neon rocket. The further you go, the more points you get. Collect bonuses to gain additional points!

This game offers you procedurally generated infinite world, becoming more and more difficult with every obstacle.

In this digital world there are also some power-ups, which can make your game easier or more challenging. Temporary acceleration, slow down, immortality and inversion of control give you the opportunity to choose between easier way or harder but with more bonuses.
---
World of Warships Blitz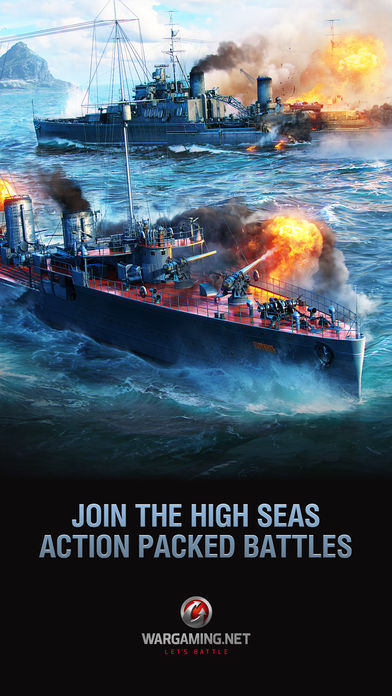 World of Warships Blitz is a free-to-play mobile MMO action game by Wargaming and is based on the award winning PC version of World of Warships.

World of Warships Blitz brings the World War 2 naval strategy and action of PC to the highly immersive, quick and fast paced action on mobile and tablet.

You can now master the great juggernauts from USA, Japan, Russia, Britain; with a variety of Battleships, Cruisers, Destroyers and even Aircraft carriers, and jump straight into quick, action-packed 7vs7 epic warships battles no matter where you are!

A truly free-to-play game. No timers, energy bars, fuel—play as much as you want and whenever you want.
Download World of Warships Blitz
---
Our deals and product reviews are picked by BGR's expert editors and team.

Follow @BGRDeals on Twitter to keep up with the latest and greatest deals we find around the web. Prices subject to change without notice and any coupons mentioned above may be available in limited supply.