If you purchase an independently reviewed product or service through a link on our website, we may receive an affiliate commission. Learn more.
For my money (none of which I actually had to spend), this is the best week for free iPhone games in 2018 so far. The list this week is as long as its been in months, and it probably could have been even longer.
Some of the highlights this week include a turn-based spinoff of the Dissidia Final Fantasy fighting game, a golf game that boasts thousands of levels, a soccer sim that you play by rolling dice and a third-person shooter that looks like it could be on consoles. And that's not even half of what's on deck.
Avicii | Gravity HD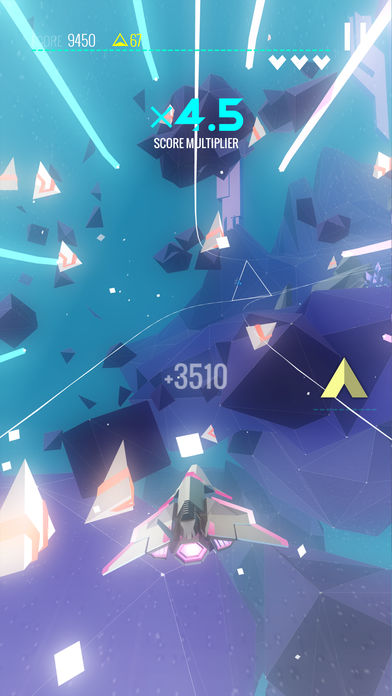 Global hit music game AVICII | GRAVITY returns in a massive expansion, packed with brand new and boosted original content:

AVICII | GRAVITY HD

Experience Avicii's music in a whole new way. Your performance affects how his hit songs are played out. Watch as the environment changes dynamically to reflect your progress. Unlock new ships and use a wide range of powers to further enhance your performance.

EXPANSION DETAILS

GENERAL

– New World: Meteor
– New Ships: Invector, Dragonfly and Empress
– All original worlds repolished
– Overall graphical feedback boost

MUSIC

– 10+ new Avicii tracks added to the game music library
– New option: Play any song with any level

POWER UPS

– New Power Up: Colorize
– Introducing: Slotmachine with rewards
– Spend Tokens to roll, earn Power Ups
– Tiered Power Ups

GAMEPLAY

– More pickups to collect
– Modified difficulty designs for longivity in gameplay
– Wider range of variation in health of Ships
– Daily Challenges
– Achievement rewards: Unlocking of ships

STORE

– Store update: more new items
– Game economy rebalanced towards new unlockable items
– Incorporated ads: tied to Power Ups
---
CreaVures 18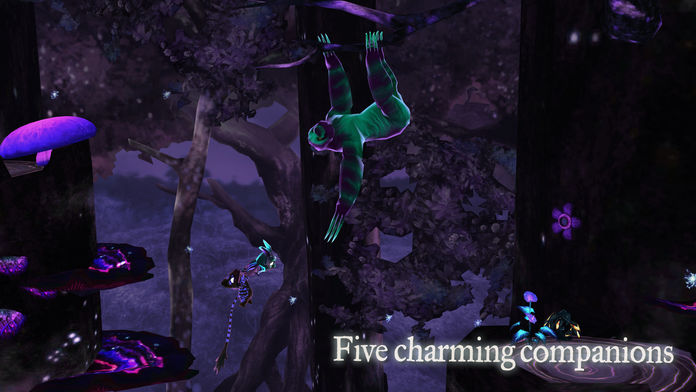 CreaVures is remastered as an iOS exclusive title and now completely self-published! There are no ads, no in-app purchases – no charges whatsoever! Just download and play. The spirit behind creating CreaVures was one of conservation and perseverance. With that in mind, we want to humbly help with hurricane relief by offering a completely optional link to Unicef, with no content being dependent on a donation.

Take control of five cute, mythical creatures of miniature proportions called CreaVures. CreaVures always travel in pairs, and they must use their special abilities to help each other solve interesting platforming puzzles. Set in a world with beautiful phosphorescent colors, these tiny creatures journey to save their homeland and restore light to their dying forest.
Key Features:
Guide 5 CreaVures, two at a time, through beautiful and magical habitats & discover their unique abilities
Jump, glide, swing, roll, and bounce through 18 levels of interactive, physics-based puzzle platforming as well as epic boss battles
Immerse yourself in an enchanting world with lovable characters
Creavures now speak 6 different languages! English, Spanish, French, German, Italian, and Dutch
Key Changes:
Completely free – no charge, no ads, and no in-app purchases
Link to Unicef to help with hurricane relief
Fully compatible with the latest iOS devices
Updates to shaders for graphical enhancements
Now fully self-published!
Removal of in-game purchases, referrals, and advertising from the publisher era
Bug fixes
Upgraded to Unity 5.4.5 for better support
---
Dice Soccer City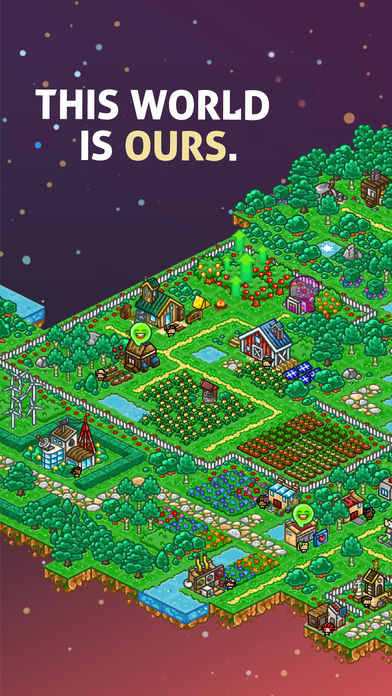 Build your Town. Pick your Squad. Roll the Dice, and Score!!

From the makers of Pixel People, comes a deep & charming game of strategy, luck and city-building, all rolled into one! As manager of a tiny colony's soccer club, you must assemble a team of local residents, use whatever skills they may possess, and bring home the glory you deserve.

Gifted with tactics, talent, and technology, you are destined for success – but a host of challenges stand between you and your fate!

Will you be able to attract enough players to your town? Will they be able to work together in winning combinations? Will you fulfil the dreams of becoming a Flagship City by winning the coveted Five Leagues? Who will you pick? Who will you drop? How far will you push them using the tools at your disposal? The choice is yours.

Or is it?

KEY FEATURES:

SMALL-TOWN CHARM… BIG CITY DREAMS!
Build a quaint little town on the fringes of Utopia and manage its resources to support the local football club! Grow it ANY way you please with unrestrictive mechanics and a wide variety of options.

RESIDENTS ASSEMBLE!
Collect over 75 uniquely crafted characters, like the local Butcher, the friendly Baker, or even the neighbourhood Postman – and discover what powers each of them possess on the field.

TOTAL FOOTBALL!
Perfect your lineup and create stunning combos on the pitch, using elegant dice-rolling mechanics that are easy to learn and hard to master!

DESIGN YOUR DESTINY!
Manage your luck by customising your players' dice, and experiment on them genetically to alter their skills!

NON STOP ACTION!
Engage in thrilling PvP battles against competitors from all over the galaxy, defying the odds and rising up the ranks.

PLAY AT YOUR OWN PACE!
Spend hours micromanaging your players, relocating their homes, interacting with visitors, playing casual games… or get competitive from the first whistle.

VERY FREE TO PLAY!
Unlock most content with patience and guile or choose one of many fair and rewarding in-app purchases.

OPTIMIZED FOR iOS11 and iPhone X

"Peanut Butter and Jelly's got nothing on this mashup, unless you add some hazelnut spread too" – someone, hopefully.
---
Disc Drivin' 2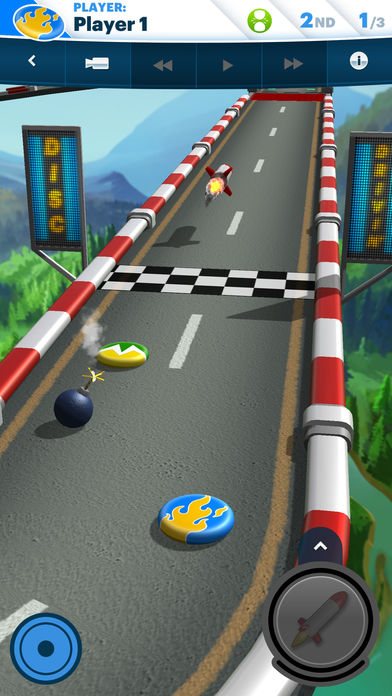 Faceoff with friends in a turn-based, disc-swiping race as you compete to be the first to get your disc around the track. Tackle tracks with sweeping curves and elevation changes in physics-based environments. Play at your own pace as you master the action-packed sport of disc drivin'.

Based on the acclaimed original Disc Drivin', Disc Drivin' 2 is a combination of skill and tension-producing physics. Now with two swipes per turn, set up your shot and make a second move while still in motion to avoid an unexpected hazard at the last second. Armed with an arsenal of upgradable powers to slip past your enemy, decide the best way to outrace your opponent. Try your hand at the new Speedrun mode where you'll race against the clock to improve your skills. Earn coins in competition to unlock cards, new powers, discs, and abilities.

A competitive battle to the finish line, Disc Drivin' 2 is a fresh combination of friendly competition, anticipation, strategy, and hijinks on the track!

Features:
• Intuitively swipe to move your disc around the track
• Compete in turn-based multiplayer battles around the globe
• More than 15 unique tracks of various challenge levels
• Single-player Speedrun, local multiplayer, and pass-and-play modes
• Collect cards to unlock crazy new discs, upgrade powers, and earn disc abilities
• Many unique powers such as turbo, missiles, autopilot, and bombs
• New animated hazards like lasers, spikes, and force fields
• Customize your disc and play as a pizza, cake, monster truck tire, and more
• Full 3D physics
• Four cheerful and immersive environments
---
DISSIDIA FINAL FANTASY OO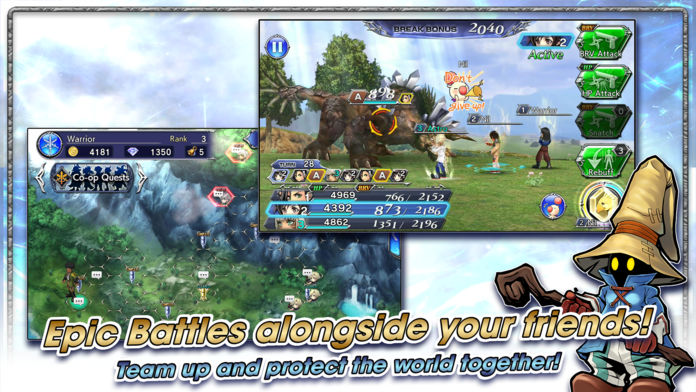 —————————————-
◆ Game Info ◆
—————————————-
● A Dream Collaboration!
Legendary heroes and villains from across the FINAL FANTASY series come together in a compelling story of powerful deities and a world in peril. Fans of the series will see their favorite characters in a brand-new adventure, and newcomers will experience the compelling story, drama, and combat that the FINAL FANTASY series is known for!

● Turn-Based Combat with a Twist!
Engage in simple yet strategic turn-based combat! The unique Bravery system challenges you to balance offense with defense as you build up your Bravery and wait for the right moment to strike!

● Assemble Your Party!
Build parties from a cast of dozens of FINAL FANTASY heroes and villains and prepare them for battle with a variety of equipment and abilities. Embark on a journey alongside beloved characters and encounter familiar faces, summons, and more along the way!

● Play with Friends!
Multiplayer quests allow you to join forces with up to two other players to bring down mighty enemies and earn fabulous rewards!

—————————————-
◆ Story ◆
—————————————-
Darkness converges upon us, and the world crumbles before our very eyes…
What was once a sanctuary for the weary has now become a battlefield.
Long ago, the deities Spiritus and Materia warped the fabric of time and space to create a new world—a world they populated with warriors from other realms.
These men and women were forced to fight day and night without reprieve, and the strain of endless battle soon grew to be too great.
With battered bodies and shattered spirits, they sent out a cry for help…
Download DISSIDIA FINAL FANTASY OO
---
Hero Hunters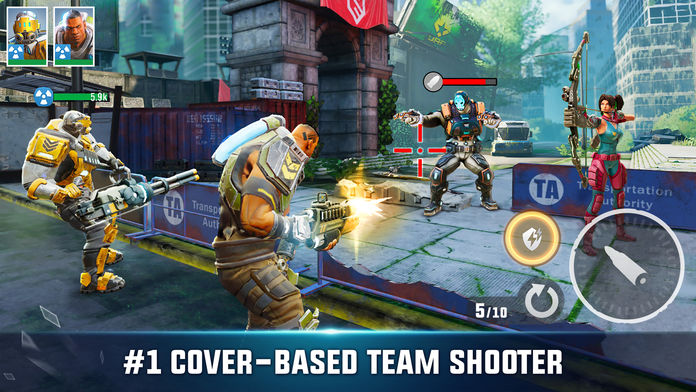 Build a Powerful Hero Team! Play the #1 Team Based RPG Shooting Game!

Join friends for incredible Hero battles. Over 40 Heroes to recruit and play with!

Play the Campaign Mode and take on Kurtz's Army, join friends in epic Co-op Missions, compete world-wide in Real-time Online PvP Battles, or participate in Daily Events, Gauntlet Mode and Boss Raids!

WORLD CLASS GUN PLAY
● Cover-based, third person shooter experience with amazing console-like graphics
● Quickly swap between Heroes during battle in real-time, team-based combat
● Modern and futuristic weaponry makes playing each hero a distinct experience; from sniper rifles to energy guns
● Deploy jaw-dropping special abilities that can quickly turn the tide of battle.

COMMAND YOUR HEROES
● Collect exclusive heroes, each with their own legendary weapons and special abilities.
● Assemble the right team to take on the enemy. Mix up your roster to find the perfect combination.
● Play as your favorite hero and dynamically switch between heroes at any time during gameplay.
● Plunder loot after each battle, level up your heroes, upgrade your abilities and perfect your loadout.
● Immerse yourself in the single-player campaign as you fight against raiders, bandits and worse in a post-apocalyptic cityscape.
●The battle is never over. Watch your hero squad dominate the battlefield.

REAL-TIME PvP TACTICAL BATTLE MODE
● Challenge your skills against other players in real-time multiplayer action-packed tactical PvP combat
● Craft a tactical squad of up to 5 heroes and dominate the leaderboards and leagues
● Join forces with your friends to build an unstoppable military alliance
● Beat your rivals in intense time-based event competitions focused on both solo and strategic group play.

Play the Top RPG Shooting Game for FREE! Download Now!
---
Lord of Dice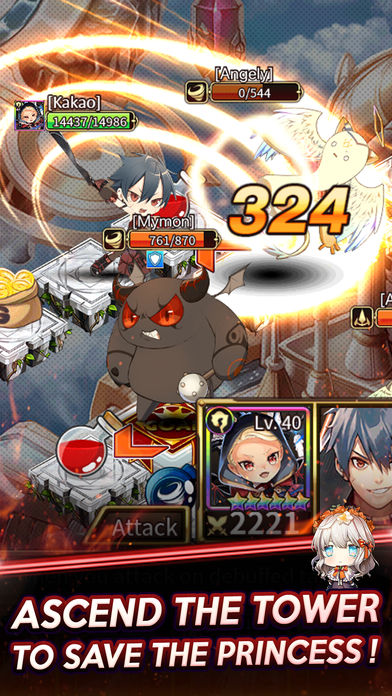 * Strategic Anime RPG with Hero Collection and Dice Mechanics!

* Adventure through the Sealed Infinity Tower!

* Choose & Customize Master with Unique Outfits and Special Skills!
– With Stunning Visuals and Power, Overwhelm Your Enemies!

* Collect Over 200 Unique Dicers and Build the Strongest Team!
– Evolve & Awaken Your Dicers to Lead You to Victory!

* New Battle Style Awaits You! Be Prepared for Dice Battles with Strategy!

* From the Solo-play to Multi Battles, Conquer Endless Hordes of Enemies on your Journey!
– Compete for Higher Ranks in the Real-time PvP!
– Battle Alongside Friends in Co-op Boss Raids!
---
Mad Skills BMX 2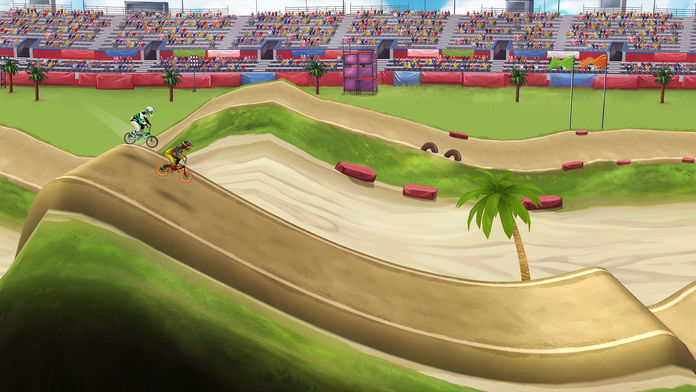 Mad Skills BMX 2 has finally arrived! See for yourself why Mad Skills games have been installed more than 40 million times worldwide, by action sports enthusiasts, professional athletes, and casual gamers alike. This is side-scrolling racing action as you've never experienced it, racing against people from across the globe on carefully designed tracks that will challenge your skills and — sometimes — your sanity.

* Amazing physics that combine arcade fun with key elements of realism
* 7 different bikes that can be unlocked, upgraded, and customized
* Tons of rider customization options to help you achieve your own on-track look
* Dozens of hand-crafted tracks, with more added every single week for free
* Weekly Jam competitions carried over from the smash-hit game Mad Skills Motocross 2
* Competition with friends, people from your state or region, and international players
* Evil bosses to defeat — a Mad Skills first!
* Dozens of fun achievements to unlock

Mad Skills BMX 2 will get major developer support, ensuring tons of meaningful updates in the weeks, months, and years to come. We already have additional game modes in the works!
---
Magic Golf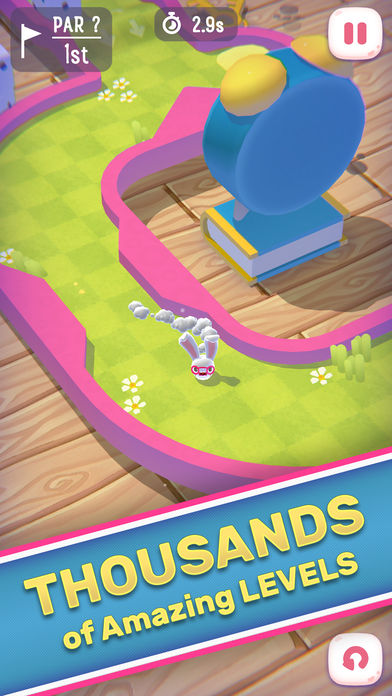 Mini Golf like you never played before! Thousands of crazy courses are waiting for you. And once you're ready for something else, start creating your own and share them with the world! Don't forget to upgrade your character with tons of wacky accessories. And most importantly, have fun!

– PLAY thousands of player created courses
– COMPLETE challenging goals on each course
– CREATE and SHARE your own courses
– CUSTOMIZE your character with awesome acessories
– COMPETE with your friends in daily tournaments
---
Nova Empire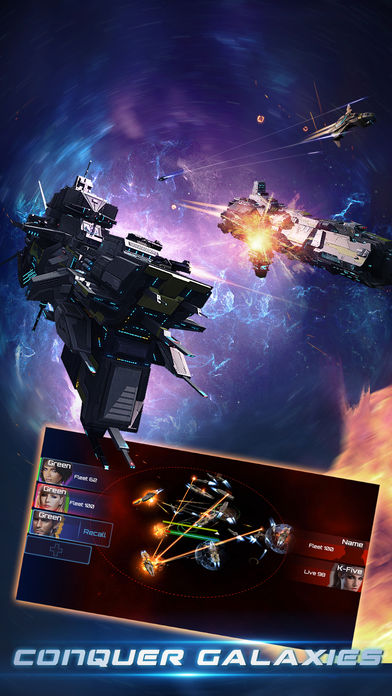 Enter an epic battle for conquest of the galaxy with players around the world! An action-packed, next generation online space strategy experience!

FEATURES
– BATTLE: Wage war with players worldwide for domination of the galaxy on an epic scale!
– ALLIANCE: Create a mighty alliance to fight for control of entire sectors of space in a revolutionary new alliance system!
– STRATEGY: Combine in alliance legions to form your attack strategy together then strike!
– FLEETS: Design fleets with specific weapons and armor to counter your opponent's strengths!
– ADMIRALS: Recruit elite admirals to join your empire and lead your fleets to victory!
– BUILD: Create and customize your space station to gain the advantage!
– GRAPHICS: Strategy has never looked this good! Command space in spectacular HD!
– REAL-TIME: See player fleets moving around the galaxy in real time! Watch as battles develop and make the correct tactical calls to claim victory.
– MUSIC: High quality music and sound production.
– MORE: Always adding new features! This galaxy just gets better and better! Nova Empire's story unfolds week by week, reshaping the galaxy before your eyes

Welcome to Nova Empire, a next generation strategy game. Get your fleets ready and fight for glory!
---
Onmyoji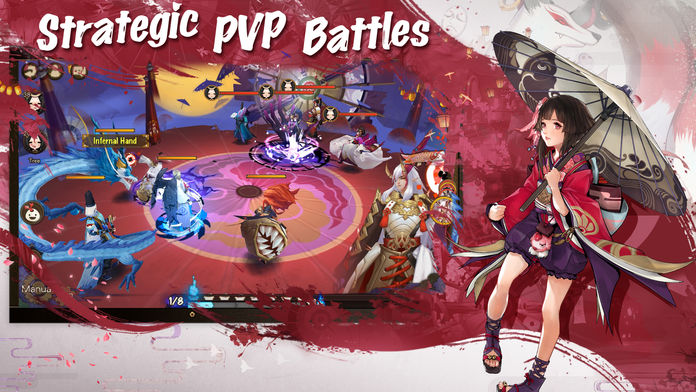 In a time when demons and humans coexisted… Evil spirits from the underworld have begun a quest for power, strength, and dominance. The balance between the two worlds is now in jeopardy.
Fortunately, there's a group of gifted humans who can read the stars and draw amulets. They have the power to connect the two worlds, and even tame the spirits. They are willing to lay everything on the line to maintain peace and order between the two worlds. They are known as Onmyoji.
The gate to this magical world of spirits and beauty will now open for you…

Features:
■ Clash with real players worldwide in strategic turn-based battles.
■ Customize your team to become the ultimate Onmyoji.
■ Summon powerful spirits called "shikigami" to fight by your side.
■ Hundreds of shikigami to discover, each with their own unique skills, skins and side stories.
■ Team-up with your friends and guild mates to battle epic bosses and win awesome rewards!
■ All-star voice cast, featuring Rie Kugimiya, Jun Fukuyama, Miyuki Sawashiro, Tomokazu Sugita, Yuki Kaji and more!
■ Breathtaking soundtrack written by legendary composer Shigeru Umebayashi.
---
Our deals and product reviews are picked by BGR's expert editors and team.

Follow @BGRDeals on Twitter to keep up with the latest and greatest deals we find around the web. Prices subject to change without notice and any coupons mentioned above may be available in limited supply.