As the holiday season is finally in full swing, many of you are probably traveling, preparing to travel or back at home with very little to do. No matter which of these boxes you fit in, I think you'll find something worthwhile on this list of seven free games that debuted on the App Store this week.
Box Boss!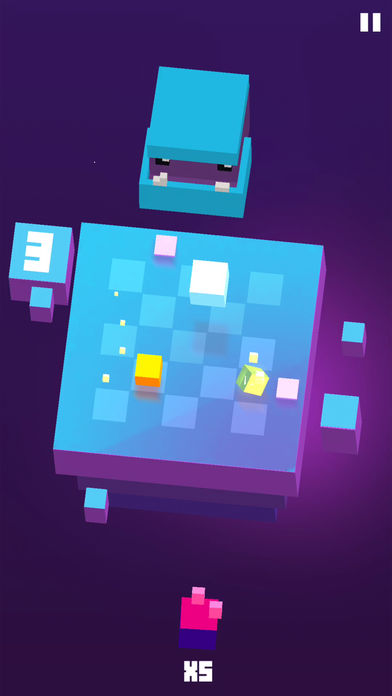 Are your fingers fast enough to defeat the Box Boss?

Collect the cubes and swipe fast enough to survive!

With over 100 arena levels, The Box Boss is a unique game of avoidance you wont be able to put down.

Features:
– 100 Levels
– 10 Unique Bosses
– Leaderboards and Achievements
---
Dream Town Story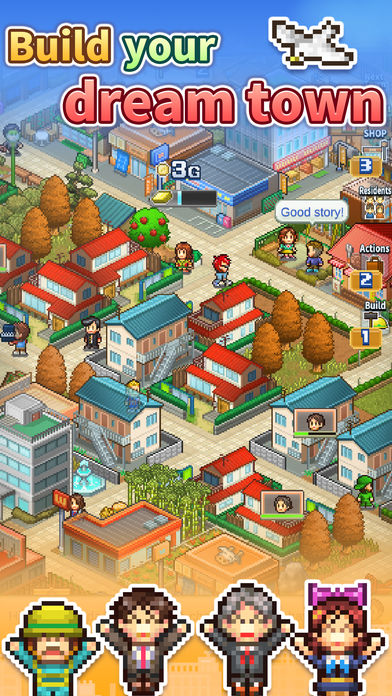 Tired of tedious town simulators taking up your time? Develop dream dwellings down to the last brick and construct cityscapes crawling as far as the eye can see in this stimulating simulation game!

Compete with other towns in the rankings, or take it easy and go at your own pace.

Build houses to have people move into your town, then add shops and lots of other facilities, making it a vibrant, lovely place to live. Stores like the bike shop or car dealer will sell vehicles to your residents, allowing them to travel further and visit more places.

Acquire more areas as your town grows, discover new facilities to build, help the residents find new jobs, plan the town down to the last detail to make sure it's convenient for everyone… There is just so much to do!

Once you get settled into your town, try co-op mode, which will enable you to team up with other players and build towns together.
---
Drift It!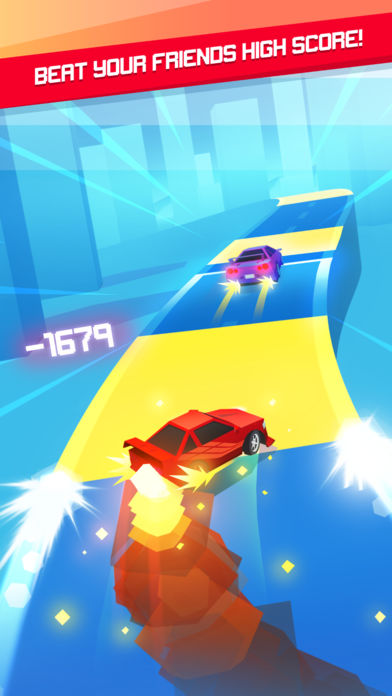 One Tap Multiplayer Arcade Drifter! Hit perfect drifts for the ultimate combo!

– One tap easy to learn controls.
– Play online against your friends.
– 20+ Cars.
– Lots of modifications.
– Customise your own drift car.
– Level up your car for bigger scores.
– Supports 13 Languages.
– Challenge the world for the highest score.
---
JUMANJI: THE MOBILE GAME
Untouched for decades, the legendary game always finds a way! Jumanji is now a competitive mobile game! Challenge your friends and new rivals in an exciting new board game!

Pick your favorite character, fill your deck with unique skill cards, and start your journey to save all of Jumanji! Defeat other players in the treacherous world of Jumanji!

UNLOCK COUNTLESS CARDS
Trapped within the Jumanji game, only you as Dr. Bravestone, Prof. Oberon, Ruby Roundhouse, or Moose Finbar will be able to conquer the different regions of Jumanji and unite them to defeat the ancient curse! Curse? What curse? Download the game to find out!

PLAY IN REAL-TIME PVP
Compete in live PVP against real players vying for control over key areas of the jungle! Discover new allies in the hired mercenaries scraping out a living in this dangerous world. Or use your knowledge of animals, cryptology, and dance-fighting to carve out a piece of Jumanji for yourself! Roll the dice, and see if you have what it takes to rule Jumanji!

EXPLORE BEAUTIFUL WETLANDS AND BIZARRE BAZAARS!
Progress through the world of Jumanji from the deep swamp flooded with cursed snakes and alligators to canyons filled with stampeding rhinos. Discover new wonders and strange artifacts from an ancient age. Befriend the cartographer or anger the legendary hunter in several different maps that all require a unique strategy to conquer! Adventure awaits in Jumanji!

CUSTOMIZE YOUR IDEAL DECK OF SKILL CARDS
Construct and design your own deck to bring to each encounter. Each Skill Card opens dozens of new strategies and ways to defeat your opponent. Each round plays very quickly in the world of Jumanji so you'll need to use your wits and your speed to beat what the game has in store for you. Discover, collect, and customize over 40 different cards with thousands of deck combinations. Each deck has their own upgradable abilities, so choose wisely!

PLAY WITH FRIENDS
Join a Clan to stay connected with friends and rivals in Jumanji. Share cards and strategies as you monitor the Rank Leaderboard for your name as you win more and more! Invite your friends for an extended stay in the mystical world of Jumanji!
Download JUMANJI: THE MOBILE GAME
---
Like a Boss!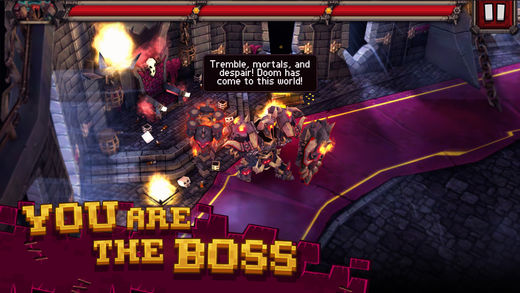 Heroes of MMORPGs raid dungeons, search for epic items, go on quests and generally raid the realm for all it's riches.. at any cost. Now it's time to become the Boss in the role-playing fantasy world you know from MMOs, but its your territory that is being invaded, your riches, and your minions that are being ransacked!

Fight off guilds of heroes trying to take your loot. Save other mini bosses from these adventurer raids. Take out quest givers in their towns so they stop sending more adventurers to bother you. It's time to take the dungeons back, hold your territory and be the best across the realm!

Features:
+ Role Playing Game – This is an RPG. You choose a boss from different races and the classic classes like fighter, mage and ranger. You will level up through a skill tree to specialize in the way you want to become the best boss in the land!

+ Quest Throughout the Realm – As a new boss, you will need to protect your territory. Go on quests to level up to become the ultimate raid boss in the lands.

+ Craft Your Gear – Like any MMO or RPG, creating the best weapons and armor is critical to your success. Collect recipes, minerals and gems to create the most powerful weapons and armor for your boss.

+ Action RPG – Real bosses don't just stand there waiting for timers… they grab a sword and wreak havok on their enemies. Like A Boss features real-time, fast role-playing action.

+ MMORPG Heroes – The heroes that raid your dungeons use tactics that you have seen before in many battles. They set up strategically, like a good adventuring group should, so tanks are in the front, healers are in the back and all the supporting classes are dealing the most damage they can.

+ Join a Guild – You didn't think bosses had guilds, did you? To deal with all these warriors seeking glory, you can team up with other bosses to go on quests throughout the realm that only a group effort can handle!

Happy Adventuring!
---
Territory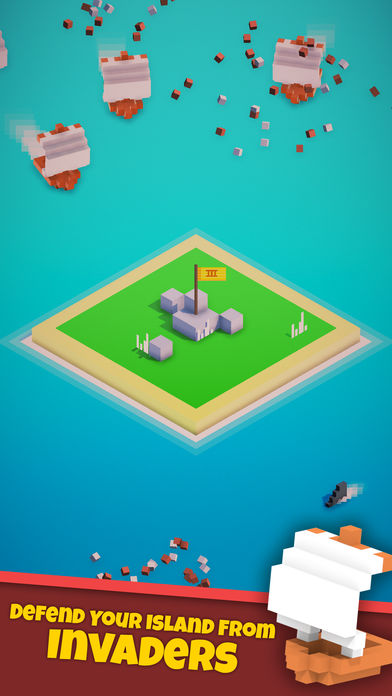 Protect your island from the mighty seas and those who venture across it! In this fast-pace defence game you'll be craving more after the first round. Stop the oncoming pirates with the Godly-power of your fingers, and raise a flag to show-off your tropical paradise!

Key Features:
– Special Abilities to slow the attack
– Unlock flags at certain scores
– Prevent pirates from reaching your island
– Use powers to obliterate oncoming ships
– Easy touch controls
– Compete for scores against friends!
---
Undersea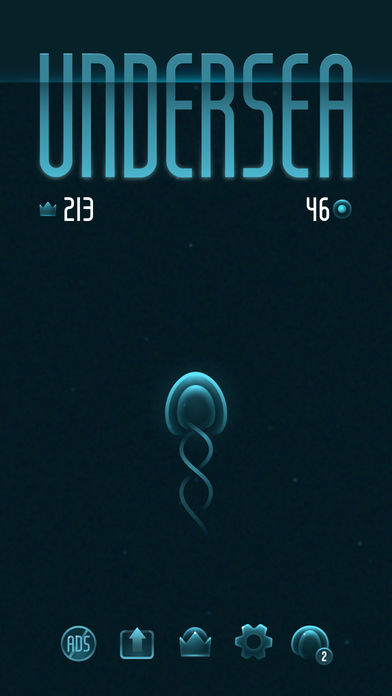 Race through the depths and experience the breathtaking atmosphere of the undersea.
Let the pumping soundtrack, stylish visuals and challenging game-play push to the top.
Action Arcade gaming at its best!