What do you think would happen if you mashed up Clash of Clans and Temple Run? That question has been answered this week with the release of Gold Ambush All Stars on the App Store — an endless runner that's also a city builder. It's one of eight great, completely free games you should check out on your iPhone or iPad this week along with War Wings, Piece Out and Meshi Quest.
Chaos Battle League
It's time to create some Chaos! Command the most iconic characters that span the ages to introduce your opponents to a world of hurt in Chaos Battle League!

In this fast paced, real-time, multiplayer smackdown, you'll collect and upgrade tons of Characters, Defenses and Abilities from across history and legend. Defeat your adversaries to climb the leaderboard, and earn amazing rewards. Join a Guild to trade cards and complete quests together to advance your Guild and unlock perks that benefit everyone!

Chaos Battle League Features:
– Battle opponents from across the globe in real-time matches to rule the leaderboards
– Advance through Leagues, unlock awesome new Cards, enhance your team and strategy
– Customize your team and Defensive Towers to emerge victorious against opponents
– Use powerful Special abilities to gain the advantage, or hold off your opponents
– Create or join a Guild to level up your cards and share strategies
– Complete quests to level up your Guild and unlock beneficial perks

Who would win in a battle? A horde of angry Mummies versus a swarm of drunk Pirates? A Gunslinger versus a Cyclops? A UFO versus a Werewolf? A Minotaur versus a pack of Ninjas? It's time to find out!

Chaos Battle League can be played for free, but some optional in-game items are available for purchase using real money. Players have the ability to turn off this payment feature, by disabling their device's in-app purchases via the settings screen.

A network connection is required to play this game.
---
Gold Ambush All Stars
Who's castle will reign supreme? Secure your land from oncoming attackers with ingenious traps. Defeat opposing castles by mastering the traps they've set forth and raiding their resources.

Features:
– Combines the strategy of City Builder and the thrill of Run
– Build up your city to produce valuable elixirs and gold
– Set traps to ward off invaders
– Steal resources from opposing castles through city raids
– Defeat mazes of traps laid out by opponents
Download Gold Ambush All Stars
---
Meshi Quest: Five-star Kitchen
Eat your way through Japan's finest dishes in Meshi Quest: Five-star Kitchen a fast service gourmet action game!

Play 2 Minutes a Day!
Got Some Free Time? Let's Cook!
Cooking is easy – just tap and drag! Operate different types of restaurants and serve up all kinds of fun dishes! Each round is just 2 short minutes, so whenever you're bored, hop in and get cooking!

TONS of Gourmet Japanese Dishes!
Over 200 Recipes to Master!
The Japanese food craze is sweeping the world! Sushi, yakitori, ramen, soba noodles, katsu curry… Get the full Japanese gourmet experience, from high-class cuisine to everyday meals! Of course, no cooking action game would be complete without the hamburgers and Chinese food, too!

Impress Your Customers!
Fast Service Gourmet Action!
Handle your customers' orders as efficiently as you can. Make them wait too long and they'll storm out – so time management is key! Complete multiple orders in a row to get a combo streak going. Plus, serve the order with a wait time of 0 to get a PERFECT BONUS! Polish your skills and aim for the top score!

Build the World's Best Gourmet Town!
The more you cook, the more your gourmet town grows! You start off with a little sushi restaurant, but as you clear the stages, your eatery gets upgraded – and so do your profits! Keep clearing stages to unlock other restaurants and fill up your town! If you get famous enough, who knows – you might attract some non-human customers, too!

Compete With Players Worldwide!
More Than 500 Types of Rankings!
From friend rankings and worldwide rankings to zodiac rankings and even… rankings for people who like Pallas's cats? So many to choose from! Earn all kinds of titles and show off to your friends!

Share the fun with your friends on social media!
Connect to Facebook to see your friends' game progress and compete with each other in the rankings. You can post screenshots and even gameplay videos. Let everyone see your mad cooking skills!
Download Meshi Quest: Five-star Kitchen
---
Piece Out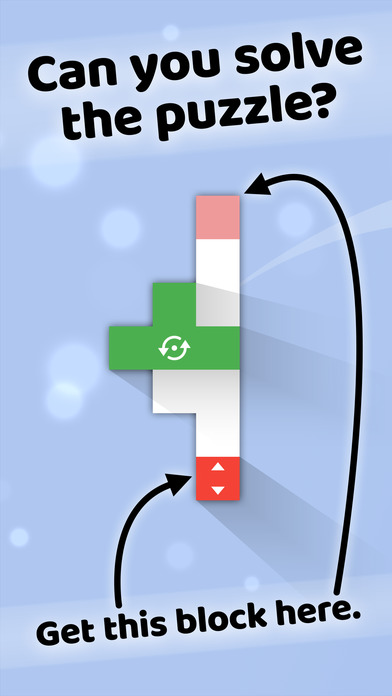 Exercise a piece of your mind while you exercise your peace of mind as you flip, slide and spin. Introducing: Piece Out — a new innovative puzzle game from the creators of hit games DUET and Basket Fall.

Simple Rules
• Slide to move
• Tap to rotate or flip!

Packed with puzzles!
• Over 50 pages of puzzles.
• Plus, a new extra-hard puzzle every day!

Just Relax and Solve
• There's no time limit and zero pressure — just some blocks and your brain.
• Stuck? Hints are available for every puzzle.
---
Snipers vs Thieves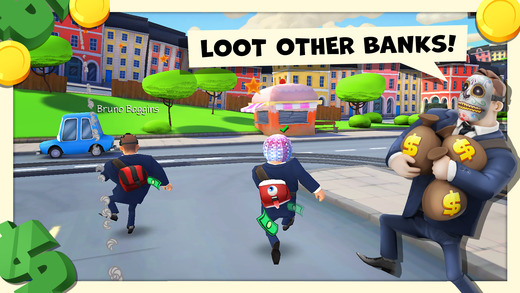 Snipers vs Thieves is a REAL-TIME multiplayer heist game! Protect your stash as a deadly Sniper or LOOT your rivals as a gang of filthy Thieves!

CREATE and UPGRADE a deck of epic gadgets ranging from big-head ammo, freeze bullets to the ever-reliable invisibility cloak.

Play in SEASONS to earn stars and REWARDS as you work your way up the ranks. Earn game changing MASKS such as the Gorilla King, Frankenstein and the legendary Presidents collection!

*************

FEATURES:

PLAY AS A SNIPER!
• Protect your vault in real-time from rival bankers! Take them out before they get to the getaway van!

LOOT AS A GANG OF THIEVES!
• Team up with Thieves across the world or buddy up with your friends and take on rival gangs!

UPGRADE OVER 50 DIFFERENT WEAPONS AND GADGETS!
• Blow your rivals away with explosive ammo or ice the competition with freeze bullets!
• Disguise yourself as a car or perhaps even a tree to slip away with all the loot!

GET RICH IN STYLE!
• Collect over 100 different masks! Highlights include Samurai, Pumpkin head and Manly Sombrero!

JOIN A CLAN WITH FRIENDS!
• How much loot can you take in a weekend? Co-ordinate your clan to maximise your returns!

SEASONS AND COMMUNITY!
• Seasons and events filled with new content and surprises!
• Climb your way to the elite leaderboards and prove your worth against the best in the business.

DELVE INTO THE BLACK MARKET!
• Hundreds of weapons and gadgets flow through the black market every day – keep an eye out for rare items!
---
Super Phantom Cat 2
Meet Ari. He's on a journey to rescue his sister, Ina, who has been kidnapped in the mysterious Phantom world. He's determined. He's focused. But super-scary enemies, super powers, allies and hidden secrets await him.

In Super Phantom Cat 2, you can possess the best Phantom superpowers yet:
· Bounce higher and higher to reach for the sky and stars.
· Float on balloons into the Wild Woods and Alps.
· Break walls, stone, and metal.
· Shrink and enlarge monsters with the touch of a finger.
· Turn irritating critters into ice statues.
· Shift to invincible mode if danger still prevails.

Play as one of many characters, such as:
· The lead singer and guitarist of a band.
· A dancer who plays pranks and dresses up as a skeleton.
· A pink-haired magician who is a master of cards.
· A funky teen skater obsessed with extreme sports.
· An adventurous cowboy always on a lookout for treasure.
· And champions from Mushroom stomping, Juice blending and Cuteness competitions.

Plus…

· Find hidden secrets in the mysterious Phantom World.
· Discover different levels and checkpoints.

It's a purr-iceless experience for everyone!

And…

In Super Phantom Cat 2, you can own props, which save you from cata-astrophe. If cats have nine lives, you can earn even more!

· Create props based on your own requirements. · Whether you are a beginner or a master at platform games, you need these props to complete your mission.

Wait, there's more…

Save your progress across multiple devices. Mobiles, tablets, Apple TV — you can access Super Phantom Cat 2 from all of these locations.
---
War Wings
Take to the skies and join the battle in epic WWII dogfights! Climb into the cockpit of your fully customisable warplane and get ready for take-off – your mission is about to begin!

Be an ace pilot! Fly solo as a lone wolf or team up with your squadron to control the skies. Pull off gravity-defying stunts and tricks, get the enemy in your sights and hit the trigger to shoot them down. It's life or death up there, and only the bravest and most skilled pilots will survive!

War Wings lets you fly into the heat of the action in multiplayer PVP dogfights. Compete against millions of players worldwide, destroy enemy squadrons and climb the global leaderboards. Show the world that you own the skies!

FEATURES
– Epic 4v4 real-time online PvP dogfighting
– Experience true combat: planes and weapons with realistic damage
– Deck out your warplane: rich customization allows different tactics and strategies
– Huge selection of aircraft to choose from: 70+ customizable models
– Fly WWII – era warplanes based on plane models through history
– Global PvP rankings with rewards and customizable player emblems
– Wide variety of controls: motion, virtual stick or D-Pad
---
Zlatan Legends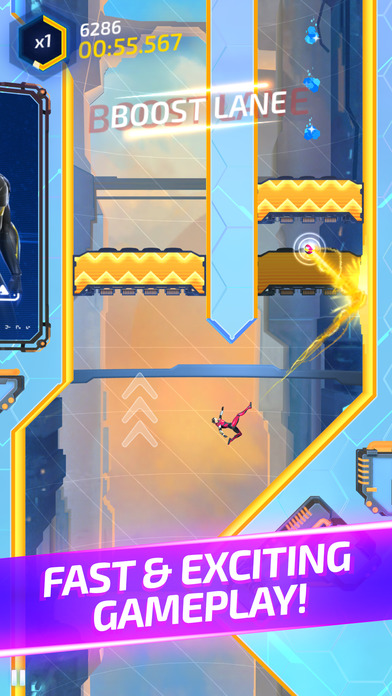 Zlatan Legends (the offical game of Zlatan Ibrahimović) is an exciting arcade sports game that rewards both skill and determination! Race against other players in a unique intergalactic tournament of epic proportions. Rise in fame and take the podium as the champion of the universe!

FAST-PACED GAMEPLAY
Compete in different arenas across the universe. Each arena has several tiers that ramp up the challenge and rewards. Defeat the tier champion to claim special prizes.

LEAGUES
Face off against other players in the hyper-competitive league mode. Do you have what it takes to get to the top and become a Legend?

UPGRADE YOUR SKILLS
Level up your fame to claim rewards, and access new planets and arenas. Learn and improve skills to get a competitive edge against your rivals and advance to higher tiers.

CUSTOMIZE YOUR GEAR
Personalize your champion with a wide range of outfits and victory poses. You can even customize your Driftball with paints and trail effects.

CLAIM LOOT
Rewards are plentiful in the tournament. Claim various types of loot crates as you play and expand your collection of customization items.

MANAGE YOUR CREW
Send your helpful crew members on missions to receive extra loot crates, improve or acquire skills, and gain special sponshorships. Each crew members can also be leveled up to get new mission types and improve their rewards.