We've got a varied list of free games for you to check out on the App Store this week, but none as intriguing as Clash & GO: AR Strategy, which (as you might have guessed from the name) takes some inspiration from Pokemon Go. But instead of catching Pokemon, the game tasks you with building a city and doing battle with AI enemies. It sounds like a nice change of pace with a fun AR twist, if you're into that kind of thing.
Azur Lane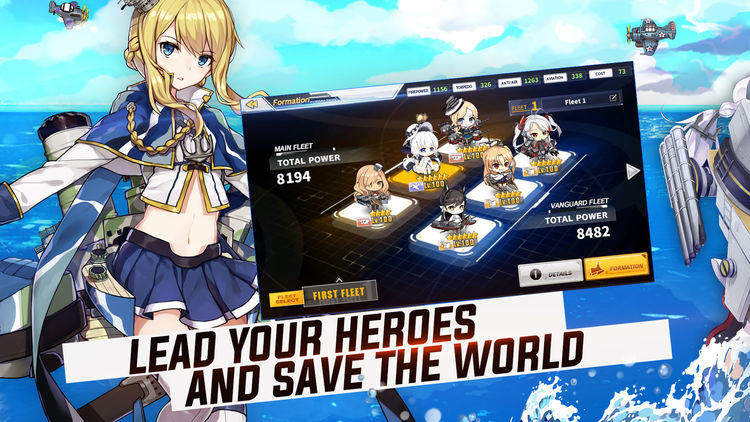 An ideal naval warfare game like you've always wanted!

• A unique mix of the RPG, 2D shooter, and tactical genres combined into a beautifully designed anime game
• Easy and intuitive 2D side-scrolling gameplay is the main feature of Azur Lane
• Organize up to six ships into a flotilla, break through enemy gunfire, and defeat them!
• Both AI and manually controlled gameplay are available, choose whichever you like!
• Build your own fleet: Azur Lane has a wide range of warships from all over the world.
• More than 250 ships, each with its unique stats and represented by a beautiful character!
• Live 2D interaction technology is available for selected characters
• An advanced relationship system allows the player to strengthen ships to their maximum efficiency!
---
BotHeads 2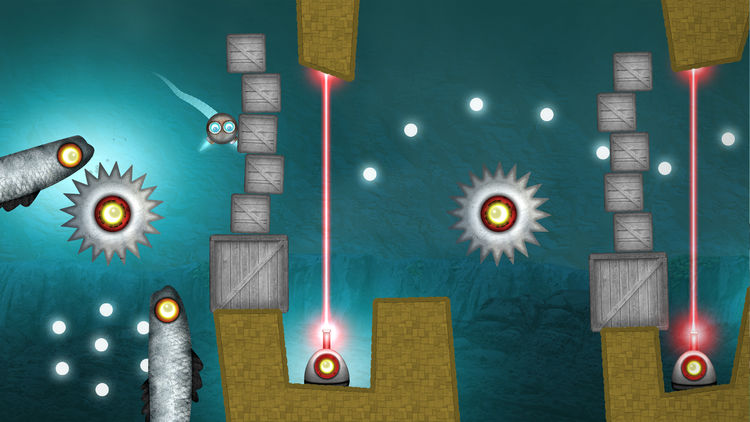 The BotHeads are back!
Fly, Bounce and Dash through a fantastic world filled with weird creatures and dangerous traps! Use the Level Editor to create your own levels and let everyone play them!

Includes:
• Crazy physics and super tight controls!
• Level Editor!
• Unlock different bots!
• 40 handcrafted levels made by us!
• Player levels made by you!
• Haptic feedback on supported devices!
• Music by Boy vs Bacteria!
• Laser cats!

Thank you for playing BotHeads 2!
---
Clash & GO: AR Strategy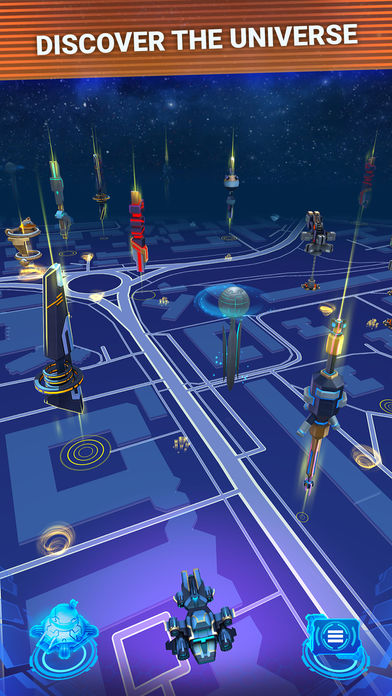 Clash & GO combines a fun geolocation game in augmented reality (AR) and an epic city-building strategy game with real-time battles.

Take control of your own asteroid base in space! Show your tactical skills by establishing defence towers, training your troops, and leveling up your hero. Can you build an impenetrable stronghold that stops other players from stealing your stuff?

Then hop into your cool spaceship (and walk outside in the real world!) to explore the surface of a huge AR planet filled with mysterious artifacts and useful buildings. Will you be lucky or fast enough to capture them first? You can also use your army to take over a rival base and seize what's rightfully yours.

There's always something fun to do in Clash & GO! At any moment, you can start a single player campaign and try to conquer over 60+ increasingly powerful AI enemies. Use the reward to strengthen your defences and prepare for war.

Clash & GO is a popular new tower defense and RTS that's full of action! Upgrade your defense, attack other people, become addicted to the best mobile game out there!

GAME FEATURES

+ Build an impregnable asteroid base
+ Assemble different types of units into a victorious army
+ Level up your hero with classic RPG elements
+ Explore an Earth-sized open world
+ Hunt for ancient treasures and powerful artifacts
+ Complete quests by exploring interesting and significant locations IRL
+ Find and capture useful buildings for your gain
+ Shape the augmented reality world to your desire
+ Engage other players in fierce PvP battles
+ Forget boring magic and fantasy and fight an epic online battle in the galaxy!
+ Create a clan with your friend or ally and wage war to control your neighborhood!
+ Put your faith in clans and defend your asteroid
+ Earn a special game score and reach the top of the player rating

Are you ready to claim the parallel world for yourself?
Download Clash & GO: AR Strategy
---
Cookie Wars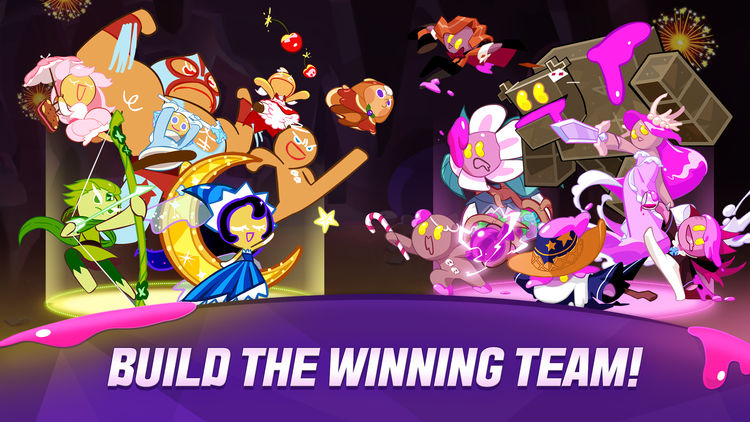 Jelly Walkers have taken over the Cookie World,
Gather the Cookies and fight to survive!

Savor scrumptious gameplays and real-time PvP!
Let the battle of Cookies begin!

■ EASY DRAG & DROP CONTROLS!
Quick to learn and easy to play! Anyone can enjoy Cookie Wars!

■ DIVE INTO THE WORLD OF COOKIES!
Meet the cute and diverse inhabitants of the Cookie World! Collect them all to build the strongest team!

■ BUILD THE WINNING TEAM!
Level up and enhance your Units to win! Collect Treasures and Donuts to make your team even stronger!

■ THRILLING STORY MODE!
Cookie friends turned into mindless jellied monsters! Find the source of this menace and save the Cookie World!

■ GLOBAL PVP BATTLES!
Fight users from around the world in real time! Find the best tactics and reach the top of the ranking!

■ EXCITING SPECIAL MODES!
Try your skill in Elemental Dungeons, Tower of Experience, and Star Exploration modes for awesome rewards!
---
Destiny Knights
Enter a world in turmoil as ancient grudges threaten to destroy civilizations.
Take to the skies and follow a group of young adventurers as they travel to unlock ancient mysteries and stop an all-out war in this high-octane action RPG.

Download now and get a guaranteed 5-star hero during your first 10 summons!

▣▣▣ Game Features ▣▣▣

▶An Epic Tale◀
• Follow the quest of 5 heroes from warring factions as they set sail on an unforgettable journey filled with secrets and mysteries.

▶Strategic Gameplay at its Finest◀
• Touch and drag character skills to incapacitate your enemies!
• Battle in real-time with instant feedback, and make strategic choices based on the situation!

▶Build Your Team◀
• Collect over 300 distinct and wonderfully-designed characters from across 6 factions.
• Level up and evolve your heroes to master challenging dungeons.
• Customize your heroes with visually stunning costumes.

▶Diverse Game Modes◀
• Experience endless thrills through a variety of game modes! Enter various dungeons and challenge powerful monsters to gain amazing rewards!

▶Gorgeous 3D Graphics◀
• Beautifully crafted landscapes, intricate dungeons, and impressive bosses await!
---
Monster Fishing Legends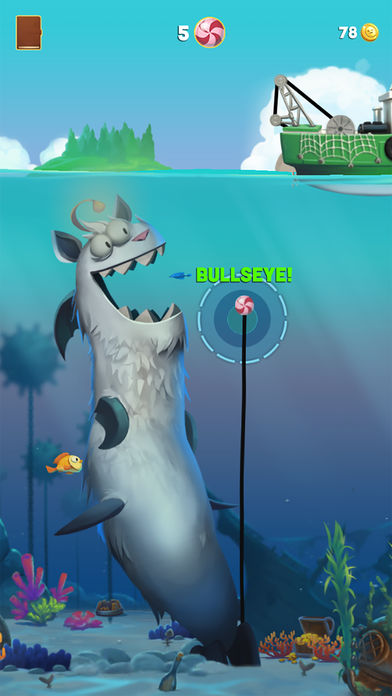 ​For millions of years, the oceans have been home to giant sea monsters. To this day, they've been nothing more than stuff of legends. Do you have what it takes to sail the open seas in search of the truth?

Go toe to toe with sugar-crazed eels taller than skyscrapers, marvel at a giant sentient mutant driftwood, catch a mermaid moose using cream filled candies and get a terrifying hydra to pose for the local news!

Sail mystical seas in search of legendary creatures in this monster catching game! With a simple one tap gameplay, sailors of all ages can begin this adventure.

Be prepared to skillfully lure and reel in dozens of unique sea monsters. Watch out for wild underwater streams or they'll take your bait for a ride! Get your sea legs ready as the further out you go, the tougher the monsters will be!

As the world's premier monster hunter, it's your duty to uncover the truth behind the mysteries. All hands on deck! Time to go Monster Fishing!
Download Monster Fishing Legends
---
Shooting Hoops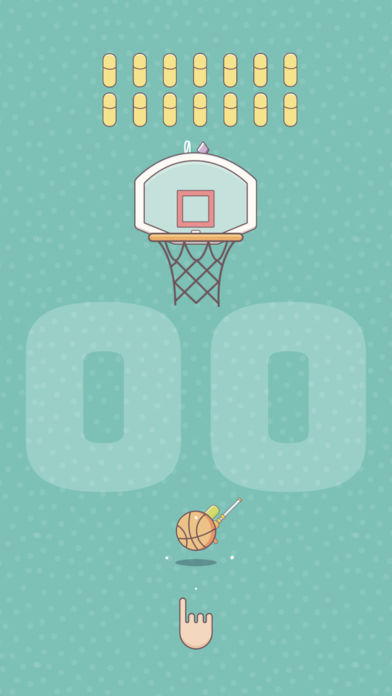 At the Benson Hill basketball court down on West 46th, the weather-beaten outdoor clock reads 12:59 pm. The date is August 18th, 1969. Nate "The Skate" Archibald swaggers onto the blacktop. Quiet whispers precede his inimitable court-side vernacular. "You fools playin' checkers while I'm playin' chess."

Oh, sheeeeeeeeee.

Candy girls come running up the block. They claw the steel cage around the court, nose to fence, hoping to get a glimpse of something magical.

They do.

A Nerf gun strapped to a dusty orange rock bounces through Swiss cheese D. Count the bucket-and-one, suckah.

The Skate looks over his shoulder. "Ladies and gentleman, school is now in session."

Shooting Hoops is like rediscovering how tasty-delicious macaroni and cheese is.

Elbow noodles and cancer-orange-powdered-cheese. Basketball and Nerf gun. Who would have thunk?

Shooting Hoops Features:

• One-tap and shoot mechanic
• Power ups
• Whacky physics
• Haptic feedback
• Tons of unlock-able balls (with different weights and gameplay) *
• That sweet, sweet tasty look and feel
• Gamecenter
• Achievements
• Multi-language support
• iMessages stickers
---
Super Spell Heroes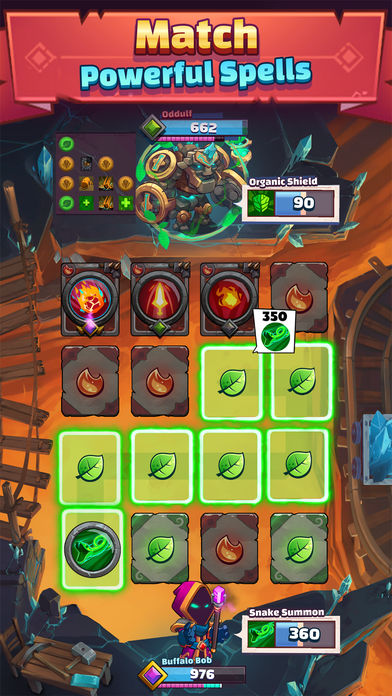 Super Spell Heroes is a real-time 1v1 puzzle duel game of wizards and elemental powers. Tactically match colours to cast epic spells, fight other players and become the ultimate magical legend!

Journey through magical realms, unlock and upgrade new playable wizards and equip them with unique, evolving spells.

Get ready to join the battle now, level up your magic and duel your way across the map to the mystical Crystal Palace!

FEATURES:
• Cast powerful spells by matching elements in a frenzy of fighting and puzzle game action
• Wield and level up legendary skills in multiplayer battles, from impressive attacking blasts to strategic blocks and heals
• Fight real-time tactical duels against players from around the world to receive valuable rewards
• Unlock and train every brave hero, from Jane the Witch to Asgard the Golem, and complete their quest
• Master the unique magical spells of each hero and choose their best tactical loadout on your journey to become a legend
• Collect, evolve and max out hundreds of powerful spells to build a formidable deck
• Journey through and discover magical worlds, slaying wizards and bosses on your adventure
• Focus on defensive play or be brave and attack in an epic frenzy? The choice is yours
• Complete quests on the world map to train heroes and level up to achieve ultimate power
• Match your opponents in duels where tactical focus can outdo sheer power
• Connect with Facebook to train and battle with your friends for ultimate bragging rights