If you purchase an independently reviewed product or service through a link on our website, we may receive an affiliate commission. Learn more.
After a slow week, we're back with a really solid collection of free iOS games this week. The highlight of the week is undoubtedly the new strategy RPG Legend of Solgard from King, which you might know as the developers of a little game called Candy Crush Saga. I've also spent some time with Bendy in Nightmare Run, which has an interesting Cuphead flair to it, and I can't get over how cute Thunderdogs looks. Dogfights! Get it?!
Bendy in Nightmare Run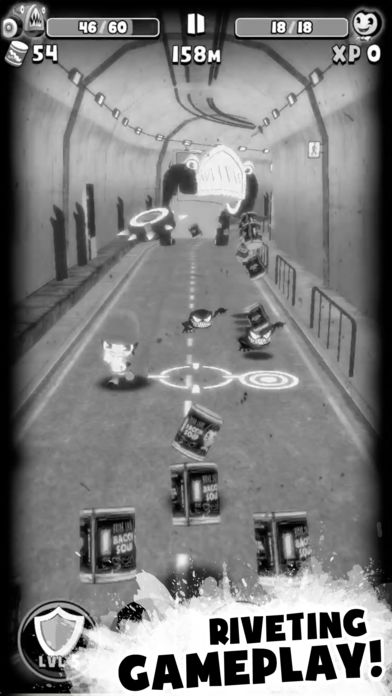 Bendy™ In Nightmare Run is an action-packed 'boss runner' for your iOS device. Play as Bendy™, Boris the Wolf and Alice Angel as you swipe to jump, dash and counter-attack four of the largest, nastiest bullies ever depicted in the classic 1930's cartoons of Joey Drew Studios. The action never stops as you fend off enemies, avoid obstacles and navigate your way through pirate ships, city streets, a junkyard and a not so quiet library.

Collect weapons and level up your character. Improve your abilities by collecting and spending cans of delicious Bacon Soup. Customize your characters with never-before-seen costumes and episode-specific weapons. Celebrate your wins with exclusive access to official Bendy™ in Nightmare Run merch! T Shirts, plushies, posters, keychains and more!

Bendy needs your help to stay out of trouble. The chase is on!

● Action Packed Boss Runner for Your Phone/Tablet
● All New Enemies in the World of Bendy
● Four Unique Cartoon Worlds
● Collect Bacon Soup to Unlock New Characters, Costumes and More
● Exclusive Access to Official T shirts, Plushies, Posters, Keychains, and Other Merch
● Exciting Updates Throughout 2018 and Beyond

Recommended for:
● iPhone 6S and newer
● iPad Air 2 and newer
● iPad Mini 3 and newer
Download Bendy in Nightmare Run
---
Cosmic Showdown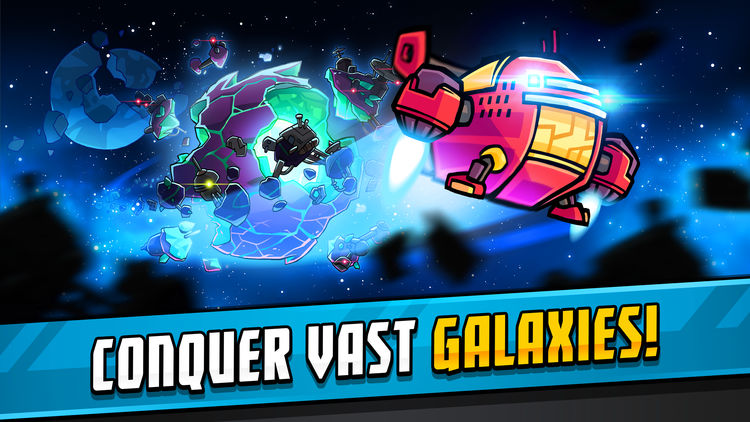 Engage in the most intense real time PVP battles with thousands of online players. Upgrade your units, customize your deck and prepare for epic online battles to win the Cosmic Showdown.

EXPLORE VAST GALAXIES!
The race to explore the vastness of space has begun. As captain of your own Spaceship, explore galaxies rich with alien planets abundant in rare and lucrative resources.

COLLECT AWESOME UNITS!
Unlock a wide variety of different attacking, defensive and utility units, each with their own unique abilities by opening crates. As you expand your battle deck, continue to upgrade your units to increase their performance during battle.

INTENSE MULTIPLAYER BATTLES!
Engage in competitive PVP battles and destroy your opponent's Spaceship to claim victory.

Are you ready to become the ultimate Cosmic Showdown champion?

FEATURES:
+ Battle against players in real-time to become the ultimate champion.
+ Unlock rewards and powerful units to bolster your battle deck.
+ Upgrade your units as you unlock new planets to conquer.
+ Configure your battle decks to optimize your tactics and strategy.
+ Full unit control for the ultimate fast paced battle frenzy.
+ Thousands of potential card combinations and battle strategies.
---
EGGLIA: Offline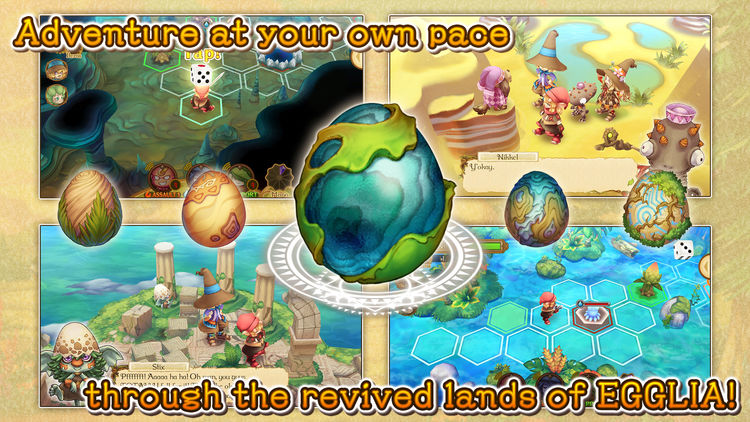 A young girl born to save the world and a Redcap once destined for violence. A story hatched from within precious eggs; a tale of meeting and parting ways…

A fantasy adventure with a thrilling story and beautiful graphics, EGGLIA is an RPG you will want to return to again and again.

Join colorful characters of varying races including Brownies, Dwarves, Gremlins and Aloes as they work together to revive the lands of EGGLIA, sealed away within mysterious eggs.

EGGLIA is lovingly crafted by an all-star team of veteran RPG developers:
Director & character design: Shinichi Kameoka
Background design: Koji Tsuda
Music: Yoko Shimomura & Yoshitaka Hirota
——————————————————-
**Explore beautiful lands with a roll of the dice!

– Unlock gorgeous playfields sealed within mysterious eggs, and explore them with a unique dice-based control system
– Strategy element allows you to stand and fight or turn tail and run!
– Borrow the skills of adorable spirits and feed them delicious food to evolve their powers
– Freely explore a nostalgic and detailed RPG world
——————————————————-
**Collect materials and grow your village!

Use materials you find in the playfield to build and furnish homes for the residents of EGGLIA. The better the homes and other gifts you give them, the happier the residents will be!
——————————————————-
**Make friends with a colorful cast of characters

EGGLIA is populated by a wonderful cast of strange and endearing characters. Some will appear simply when you revive their land from an egg, while some mysterious races can only be unlocked by clearing certain conditions. Help them to fulfill their wishes and grow your village together!
——————————————————-
**Please note the following before playing
– Supported languages: English, Japanese (based on your device's default language settings)
---
Kunlun Ruins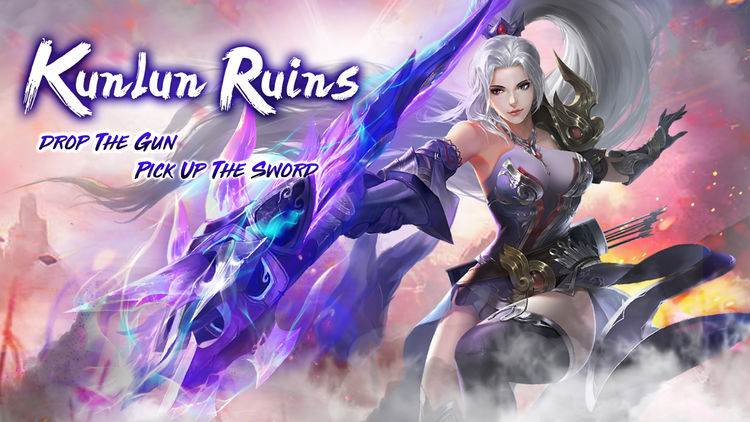 Asia Top #1 Real-Time Battle MMORPG

"Kunlun Ruins" brings you into a brand new oriental wuxia world. You will be the hero of your own story in Kunlun Ruins, and gradually will you realize the mystery of your family and decide to leave the Ruins to find out the truth of the past.

【Features】
● Win the crown in the guild raid——be the top one of all guilds!
● Meet the destined one——teamed with your partner!
● Diverse costume system——various unique combinations
● Level up your gorgeous mounts——show off your awesome mounts!
● Cross-server PVP! ——win the champion among all!
---
Legend of Solgard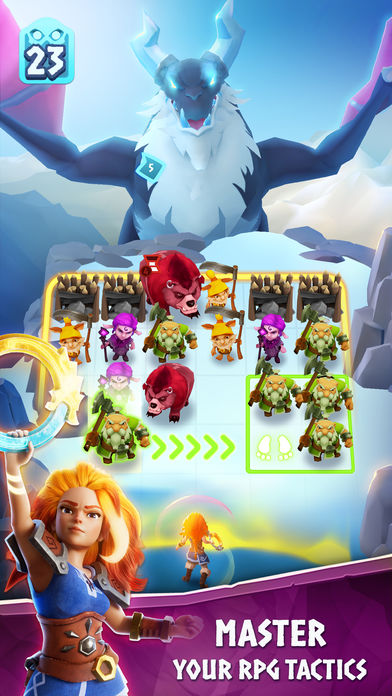 In this unique RPG, combat enemies and bosses with the creatures you collect, level up your hero powers and loot treasure from Norse legend!
Join Embla in her epic fight to stop the end of all worlds and establish her as one of Solgard's most powerful heroes. Use strategy to battle hordes of ice enemies in the Hero Arena, claim bounties on legendary villains, defeat epic Bosses and win the war against evil to become a true legend of Solgard.

Solgard is turning to winter, its creatures trapped in ice crystals and its worlds turning to ice. Ragnarok, the end of the world has started and only Embla can fight it. With the powers of The Sun Goddess, it is up to Embla to gather an army of creatures and together, battle and conquer the icy evil that threatens Solgard…

Grow an army of creatures, explore the worlds of Solgard and win the war against eternal frost one battle at a time while discovering the secrets of Norse legend! In this epic new RPG, strategy and creatures of legend are the best assets for you to dominate the arena.

In this RPG adventure:
• Test your skills against other heroes and fight in the Hero Arena
• Form guilds with other players and fight together to battle epic Guild Bosses
• Collect allies and treasure from Norse legend
• Grow and power up your hero and army
• Use Tactics and Strategy to fight with an army of creatures
• Develop your hero with godlike powers
• Battle with epic fantasy creatures and bosses

The war to prevent Ragnarok has begun and each battle will require your best strategy.
Are you ready to fight epic battles and enter the pantheon of Solgard's ancient heroes? Download this new RPG now and be part of the legend!

Legend of Solgard is completely free to play, but some optional in-game items will require payment.

By downloading this app on your mobile you are agreeing to our terms of service; http://about.king.com/consumer-terms/terms
You must be connected to the Internet to access full game features.

You can turn off the payment feature by disabling in-app purchases in your device's settings.

Easily sync the game between devices and access full game features when connected to the internet.
---
Pocket Rocket – Blast Off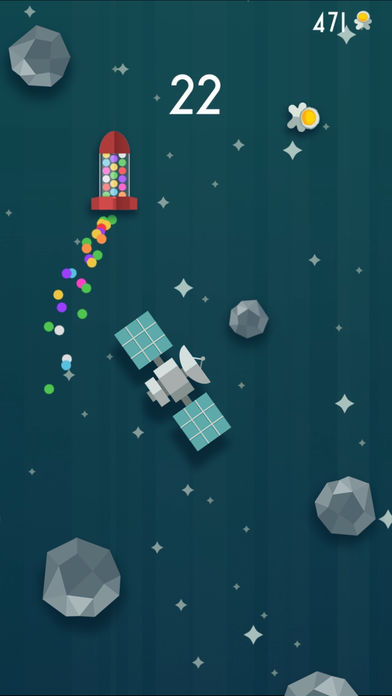 Blast off into an endlessly fun and addictive space adventure as you pilot your Pocket Rocket through an asteroid field, passed fiery comets and around stray satellites!

Collect space cadets along the way and unlock new Pocket Rockets to launch!

◉ Fun, Fast-paced action
◉ One handed gameplay
◉ Easy to learn, hard to master
◉ Endless replayability
◉ Over 60+ unique rockets to try!
Download Pocket Rocket – Blast Off
---
Thunderdogs
Thunderdogs is a competitive online battle game where you amass bones to climb the leaderboards. Use a variety of awesome weapons to smash other players and steal their bones!

Be careful – the bigger your haul, the bigger a target you'll become! Survive by dashing and out-maneuvering a hail of bullets to fight back.

Start each session as the underdog, climb the charts to become the top dog!

FEATURES:
* Intense real-time multiplayer battles
* Use a variety of power-ups and weapons
* Unlock more than 30 aircrafts and dogs
* Different arenas
* Offline mode available
* 80s inspired music by Maxo

Thunderdogs is an .io styled multiplayer game and requires internet connection to play online.