If you purchase an independently reviewed product or service through a link on our website, we may receive an affiliate commission. Learn more.
Happy Columbus Day! Unsurprisingly, pickings were slim on this Monday holiday, but we managed to wrangle a few solid deals to keep you busy while you (hopefully) spend the day relaxing at home, preparing for a short week. Then again, these could also come in handy if you're bored at work too!
This post covers paid iPhone and iPad apps that have been made available for free for a limited time by their developers. BGR is not affiliated with any app developers. There is no way to tell how long they will be free. These sales could end an hour from now or a week from now — obviously, the only thing we can guarantee is that they were free at the time this post was written. If you click on a link and see a price listed next to an app instead of the word "get," it is no longer free. The sale has ended. If you download the app anyway, you will be charged by Apple. Some apps may have additional in-app purchases. Subscribe to our RSS feed to be notified as soon as these posts are published and you'll avoid missing the sales we cover.
Division Flashcard Match Games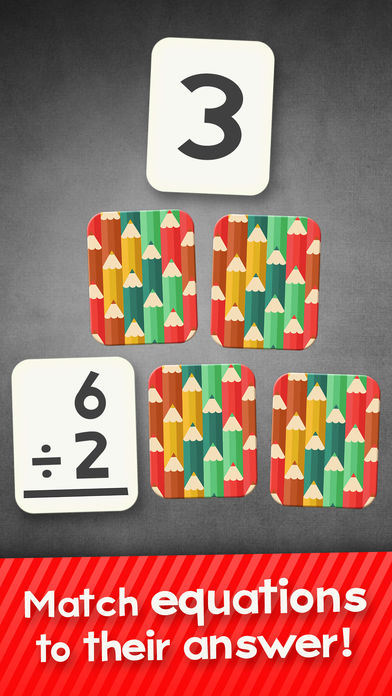 Normally $2.99.
Building math skills and learning to divide has never been more fun and intuitive!

With "Show Me" and "Peek" features, play comes easy even for young learners.

This app adheres to Common Core Standards for third grade math and was designed by parents and teachers.

LEARNING TO DIVIDE:
• Select a divisor to practice specific equations
• Choose the best number range for your skill level
• "Show Me" option keeps cards face up for easier play

BUILDING MATH SKILLS:
• Match equations to their answers
• Match equations with the same answer
• Hear the numbers and equations as you touch them
• Positive feedback and balloon popping rewards

ADDITIONAL FEATURES:
• Items, numbers and instructions are professionally narrated
• Hints and options allow you to customize difficulty
• Discover new card designs and layouts as you play
• Parental controls for sound, music and links
• We do not collect personal information from our users

COMMON CORE STANDARDS:
• CCSS.Math.Content.3.OA.A.4
• CCSS.Math.Content.3.OA.B.5
• CCSS.Math.Content.3.OA.B.6
• CCSS.Math.Content.3.OA.C.7
Download Division Flashcard Match Games
---
Picture Perfect – All in One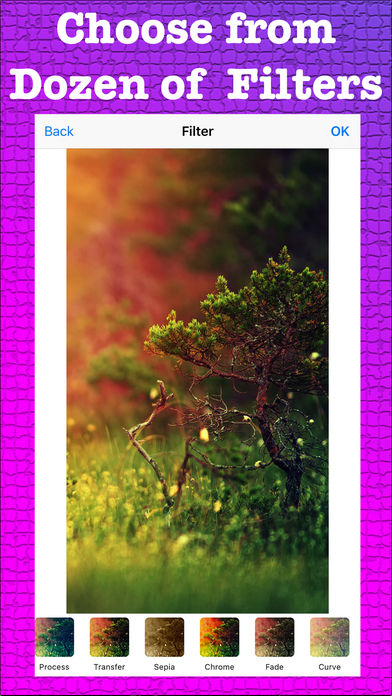 Normally $1.99.
Picture Perfect is a fun and simple way to make beautiful photos in seconds.

Picture Perfect also brings in features that you won't find on any other mobile apps such as 'ToneCurve' which allows you to modify simply by clicking and dragging on the areas you wish to change.

So what makes Picture Perfect better than any of the other photo editing apps? Well it just does it all so darn well.
Download Picture Perfect – All in One
---
Six Pack Abs + Fat Burn Diet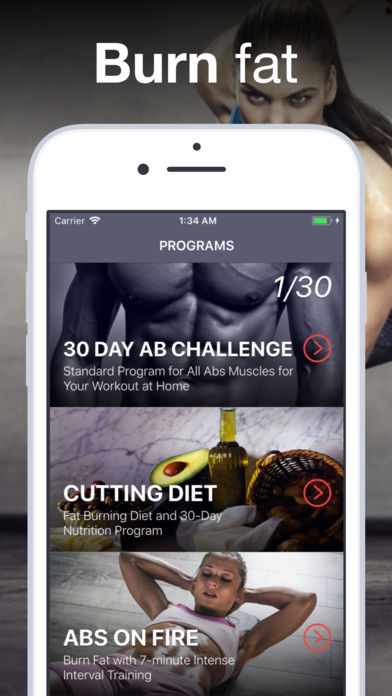 Normally $0.99.
Beautiful and strong abs within 30 days!

These exercises are designed for 30 day challenge with 4 workouts per day. The number of workouts and time, required for performing an exercise, will increase each day. Following simple instructions to them and most properly performing all the techniques, You will have a strong, balanced core that is necessary for both health and any physical activity.

In our app You will find a specially designed program, as well as all the necessary instructions that will help You form Your abs.
Namely:
• Workout routines that do not require special equipment
• You can do the exercises both at home and in the gym
• Workout plan designed for 30 days
• Detailed recommendations for each workout
• The image of the athlete that allows You to perform the exercise correctly
• Reminders about workout.
• Body Mass Index Calculator
• Fat-Burning Diet
• 7 Min Daily Workout for Abs

Do not deny Yourself the pleasure of achieving a perfect abs!
Download Six Pack Abs + Fat Burn Diet
---
Spending Log Pro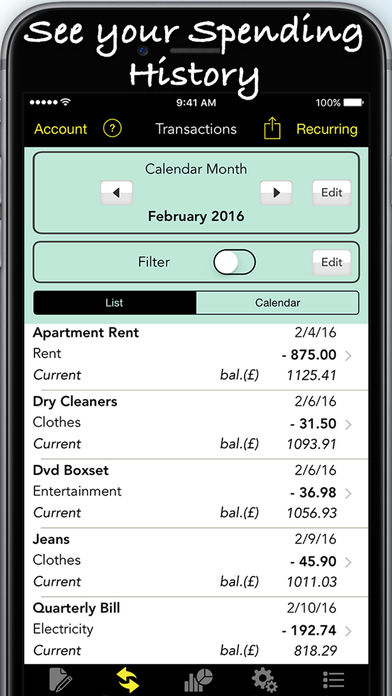 Normally $2.99.
Do you have too much month left at the end of the money? Would you like to know just how much you are spending on eating out, fuel, groceries etc every month?

'Spending Log' logs your income and expenses so you can keep track of where your money is spent. You can keep track of your money going out of and in to different accounts and can categorise these transactions for easy analysis.

◆ Identify areas where you could cut back your expenditure
◆ Know for sure where the money goes

Group your purchases into categories so you can :
√ See how much you spend on groceries in a typical week
√ See what proportion of your total spend was on fuel last month
√ Split your purchases any way you like for an analysis relevant to you

'Spending Log' is highly configurable allowing you to set up accounts, categories and time periods to suit your circumstances. You can analyse how much you spend over any combination of different accounts and categories for any time period you like.

√ Highly Configurable – Make it Your Own
√ Record Income & Expenditure on Multiple Accounts – Current, Savings, Business Expense Account, etc
√ Record Income & Expenditure under user defined Categories – Groceries, Fuel, Clothes, etc
√ Analyse your Expenditure & Income over ANY time period – Weekly, Monthly, Quarterly, Every 10 days, etc
√ Record Account Transfers
√ Analysis includes a breakdown by Category of Expenditure Totals, Proportions & Averages over any Time Period
√ Set up Automated Recurring Transactions & Account Transfers – Monthly rent payment, Regular payment into a Savings Account, etc
√ View your logged Transactions in a Bank Statement like format and on a Calendar
√ E-Mail your Transactions as a CSV file attachment from within the App ; CSV files work with most spreadsheet software
√ Set up Balance Alerts ; be alerted when approaching your overdraft limit
√ Includes Secure Passcode Entry System to keep your log private
√ See your Account Balances at a glance
---
Tesla Wars – II
Normally $2.99.
Protect the planet with the help of Tesla Tower. Construct guns, open unique special attacks, improve the tower and you will create a real electric monster, which sweeps everything on its path. Do not let the small black little men enslave the Universe.

"Tesla Wars II" is a sequel to the unique game "Tesla Wars", which has more than 3,500,000 players worldwide. In the new version, you will be surprised with a large number of levels and various special attacks. Now you can install various turrets as well as fight against spiteful bosses.

Features:

∙ 80 unique levels and 3 difficulties that will reveal 240 exciting levels in total
∙ The new play mode "Survival"
∙ Compete with your Facebook friends
∙ 6 types of auxiliary turrets, which can be improved by adding unique features to them.
∙ 13 special attacks, including nuclear bomb, each of which can be improved as much as you wish
∙ Now you can kill more bad guys with 3D Touch

Please note that this application contains links to social networks as well as in-game purchases for real money. You can always turn off the built in purchases in your device's settings.