If you purchase an independently reviewed product or service through a link on our website, we may receive an affiliate commission. Learn more.
We apologize for the temporary delay, but our free apps posts have returned! Better late than never, right? Below, you will find six apps that have gone on sale for free, and since this post is going up a bit later than usual, be sure to grab them as quickly as possible before their prices jump back up to over $0!
This post covers paid iPhone and iPad apps that have been made available for free for a limited time by their developers. BGR is not affiliated with any app developers. There is no way to tell how long they will be free. These sales could end an hour from now or a week from now — obviously, the only thing we can guarantee is that they were free at the time this post was written. If you click on a link and see a price listed next to an app instead of the word "get," it is no longer free. The sale has ended. If you download the app anyway, you will be charged by Apple. Some apps may have additional in-app purchases. Subscribe to our RSS feed to be notified as soon as these posts are published and you'll avoid missing the sales we cover.
Cardinal Land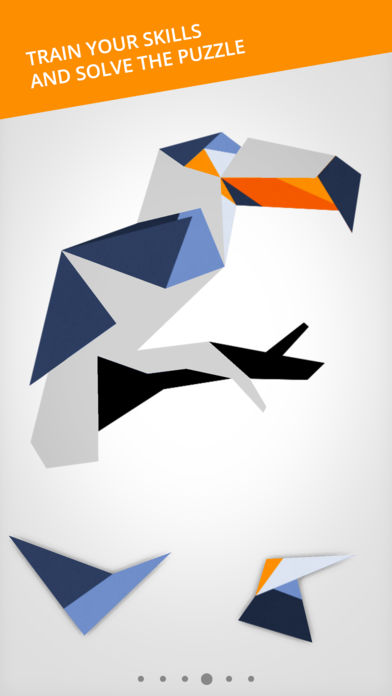 Normally $1.99.
Relaxing jigsaw puzzle game with an educational twist.

Very simple intuitive gameplay. Your task is to combine colorful animal image from pieces of different shapes. Also new surprising facts about the animal will appear, and you can share them with your friends!

Seven continents, more than 80 unique levels with beautiful animals. Playing the game you will not only have fun, but expand your knowledge about different creatures living on our planet.

Challenge your skills in Timer mode. To receive all stars you have to complete the task in 30 seconds. It seems impossible at first time, but then you will be wondered how your skills develop as you play.

Once you have solved a level you can share animal image to your Apple Watch and create unique watch face.

You will:
– Find a peaceful and restful pastime for hours;
– Sharpen your geometrical skills;
– Advance your logical thinking and memory;
– Know more about surrounding wildlife;
---
Mystery of Fortune 2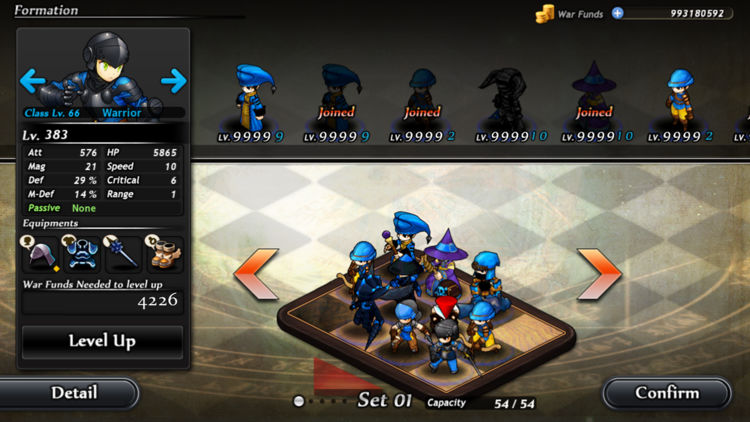 Normally $0.99.
Mystery of Fortune 2 is the eighth episode of Fortune Chronicle Episodes. This is the official sequel of SRPG Mystery of Fortune(2014).

Explore dungeons with your own army and try to make the most efficient corps.

You must charge your phone while playing!

Features

1. 25 available units and over 35 monsters.

2. Battle macro system that helps battles.

3. Changing class system lets you acquire various skills and strategies.

4. More gears and items to equip and collect.

5. Total 85 dungeons in 14 states to explore.

Rules of the game

1. Every battle are conducted automatically. The Player gat set up strategies and level up units for the battle, before the battles starts.

2. You need to set up a fighting AI called battle macro to units before the battle starts. For example, you could set up the best strategy for battles by assembling condition and run sentence like – "Use skill when encounters enemy in close range" and "Heal yourself when you lost 50% HP".

3. In the Pub you visit before you enter the dungeon, you can get some hints for your strategy, hire new units, purchase items and battle macro to prepare for the next battle.

4. Once the battle starts, the Player spectates the battle. You can use items to heal your units or fill Ether when you need.

5. When your units clear enemies in the current wave, they automatically proceed to the next wave. If you lost every unit in the battle, exploration ends.

6. When the exploration ends, you receive gold and items that you can use to upgrade your units.
---
PartyWith – Locals & Travelers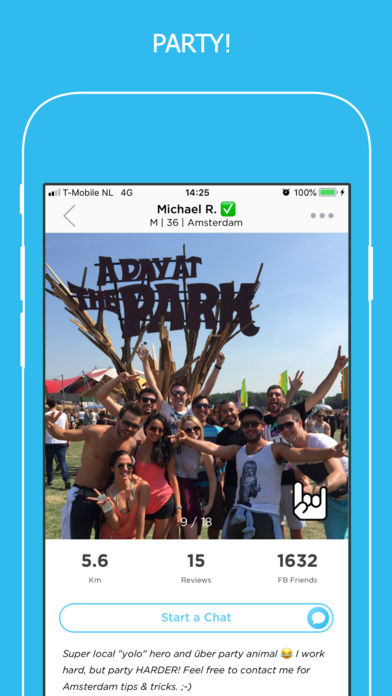 Normally $2.99.
PartyWith (formerly Party with a Local) connects people who want to party, all over the world.

PartyWith is the world's largest and most authentic nightlife community, with over 200k party people in over 150 countries.

Are you new in town? Traveling solo? Or just want to meet fun new people?

Join the Party!

With the app you can connect to grab drinks, find parties nearby, meet new friends at festivals, and discover local nightlife experiences.

However, if you're looking for a dating app, this isn't that.
Download PartyWith – Locals & Travelers
---
ReliCam
Normally $0.99.
Focus. You Control.
ReliCam, the Manual Photo & Video Camera App made with all photographers in mind.

ReliCam gives you Manual Controls to take advantage of your device's camera for Photos and Video including:

Focus | ISO | Shutter Speed | Zoom

Other features include:
Grid Lines
Heads-Up Display
Fine Tuning Control
Sharing
Auto Focus
Hi and Low Resolution option

ReliCam Remote for Apple Watch lets you use your Apple Watch as your device's camera trigger.

We'd love to hear from you to help make ReliCam better, please give us feedback by writing a review and rating ReliCam here on the App Store.

Thank you to everyone for your feedback.
---
Remote Drive for Mac
Normally $4.99.
Turn your iPhone or iPad into the wireless flash drive for your Mac. Have full access to your Mac files – use your iOS device to stream videos, view photos and documents, from anywhere within your home.

AT A GLANCE
– Stream any video directly from your Mac;
– View photos or documents stored on your Mac;
– Transfer files between your Mac and your iOS device;
– Store anything on your iOS device and take it with you on the go;
– Mount your iOS device as drive on your Mac or Windows machine using WebDAV;
– Use the Personal Hotspot of your iOS device to control your Mac when you don't have access to other networks.

SYSTEM REQUIREMENTS
– Mac with macOS 10.9 or above and Helper app installed;
– iPhone, iPad or iPod touch with iOS 9 or above;
– Shared wireless network connection between your computer and iOS device.

Do you enjoy using Remote Control? Please help us by rating the app, so we can continue to offer more features and implement your feedback into the app to make it even better.
---
Writing Aid — Dictionary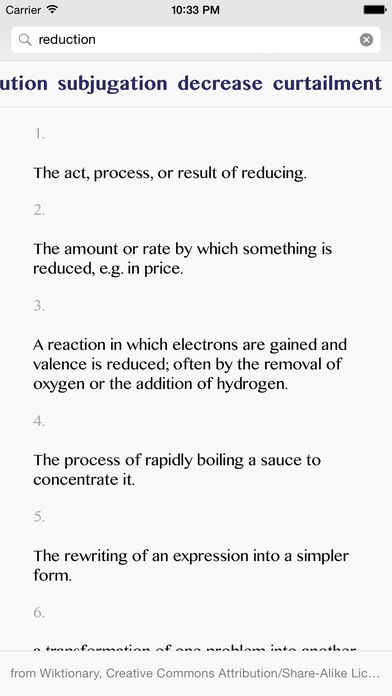 Normally $0.99.
Writer's block is a phenomenon that affects everyone. Know what you want to say but forgotten how to express it? Just can't remember what this word means?

Writing Aid can relieve this frustration. Instantly search for definitions and synonyms just like a standard dictionary. However, Writing Aid can also find words when you search for meanings. So a search for 'green blue color' returns suggestions like 'turquoise' or 'aquamarine'. Similarly, typing 'inventing new things' returns words such as 'candelabra' and 'sconce'.

These words share the same meaning but make your writing more sophisticated and more elegant.

You wouldn't want to write on your iPhone, but that doesn't mean your iPhone can't help you write.

No ads. No fuss. Just the words.

With iOS 8, Writing Aid can also be added to the Today view, as a Word of the Day widget. Be inspired every day with a new word to expand your vocabulary.