If you purchase an independently reviewed product or service through a link on our website, we may receive an affiliate commission. Learn more.
Believe it or not, Apple actually doubled the amount of storage that will be included on the iPhone 7 and iPhone 7 Plus. That's right, you'll get either 32GB, 128GB or 256GB of storage to fill with photos, videos and, you guessed it, apps. Today's list has 10 paid iPhone and iPad apps that are all on sale for free for a limited time.
MUST READ: All the reasons Apple's 'boring' new iPhone 7 will be its most exciting iPhone ever
These are paid iPhone and iPad apps that have been made available for free for a limited time by their developers. There is no way to tell how long they will be free. These sales could end an hour from now or a week from now — obviously, the only thing we can guarantee is that they were free at the time this post was written. If you click on a link and see a price listed next to an app instead of the word "get," it is no longer free. The sale has ended. If you download the app, you will be charged.
Camera7
Normally $0.99.
Camera7 is an amazing camera app that offers the same effects of the reported dual-lens camera of the upcoming iPhone 7. With this app, you can add impressive new features to your older generation iPhone's camera and take stunning pictures. Why wait for iPhone 7 to get a brand new experience of mobile photography?

– Use two varied focal lengths simultaneously and capture striking photos or videos.
– Focus area can be enlarged by dragging.
– Easily adjust the focal length with just a pinch from 2x to 4x.
– Ability to individually customize the display size of all parts.
– Works fine on all iPhone, iPod Touch and iPad.
VisualRuler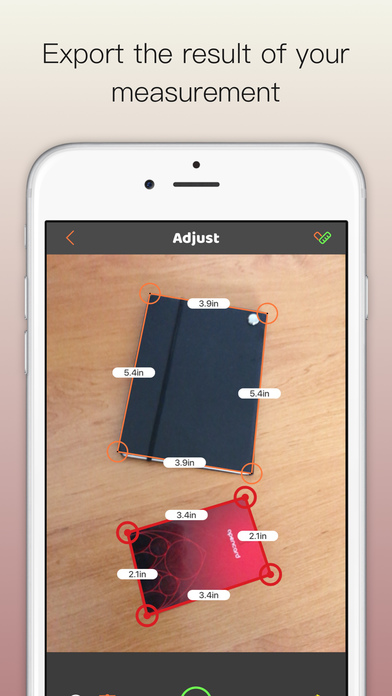 Normally $1.99.
Need to measure the size of the object but do not have a ruler? VisualRuler calculates the size of objects in the image using computer vision techniques . You will need to use a card as a reference object. Everything is done offline on your phone.

Because all cards (credit card, library card, public transport card, ID card…) have unified side lengths they can be used as a reference rectangle to calculate sizes of objects in the plane.

HOW TO USE
1.) Take a picture of an object you want to measure next to any card
2.) VisualRuler will automatically detect the card. If you don't like the detection result you can readjust the reference rectangle.
3.) Add lines or rectangles around objects you want to measure.
4.) Export the result image or share on social networks.
AmpliTube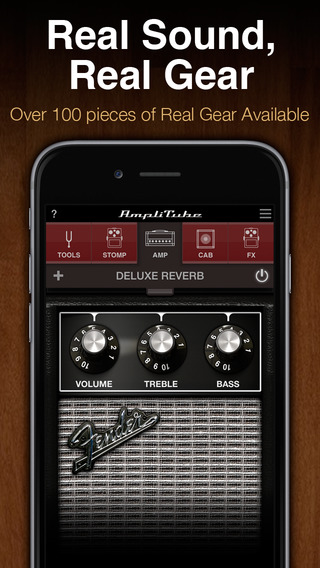 Normally $19.99.
Want to turn your iPhone or iPod touch into the ultimate mobile guitar and bass tone studio? AmpliTube puts the power in your hands with a massive collection of virtual gear that you can use to practice, play and record with world-class tone anytime and everywhere.

Build your own guitar or bass rig with up to 6 stompbox FX, an amplifier and speaker cabinet w/Mic — you can even drag and drop your stomps to sit before or after your amplifier (4 slots pre and 2 slots post).

Just plug your instrument into your iPhone or iPod touch with one of IK's instrument interfaces (like iRig 2 or iRig HD), and get ready to be blown away.

You'll be absolutely floored by the sound quality. AmpliTube now uses the same tone technology as the acclaimed AmpliTube 3 Custom Shop for OS X and PC. You'll hear the difference and understand why AmpliTube is an essential for so many professional musicians and recording studios.

AmpliTube gives you 11 creative stompbox effects, 5 amazing amps, 7 speaker cabinets and 2 mics, 1 Loop Drummer groove from the Rock pack and 1 active track in the recorder section. And you can expand this selection via a massive library of over 100 pieces of expansion gear that includes amps and stompboxes from the world's best brands like Fender™, Soldano®, Ampeg®, ENGL®, Orange®, T-Rex® and more.

And you'll actually feel like you're in your own professional recording studio thanks to its "Cab Room." Now mic your cabinets in 3D – from dust cap to speaker edge and by varying distances from the speaker – with up to 2 mics in a beautifully rendered virtual studio environment. There are also 16 new highly sought after studio mic models available via in-app purchase adding even more sonic richness.

Like to loop? Now you can get creative with loops in AmpliTube via its new Super Looper, which is available through in-app purchase. It makes it easy to record, play back, adjust levels and play along with up to 4 loops. Looper is controllable via MIDI or iRig BlueBoard.

Need a drummer? Use the built-in Loop Drummer system to jam to killer drum tracks. Make your own rhythmic patterns or let it create some inspiring drums for you. Get more loops via in-app Style Packs.

Use AmpliTube's streamlined built-in 8-track recorder and DAW-style studio (available via in-app purchase) sections to record, edit and tweak and share your compositions via SoundCloud, file sharing or email.

AmpliTube features:

• Lets you intuitively create guitar & bass rigs with up to 6 stomps, 1 amp and 1 cab with 2 mics
• Over 100 gear models available
• Includes 11 stomps, 5 amps, 5 cabinets and 2 mics
• "Cab Room" allows 3D placement and miking of cabinets with 2 mics (available via in-app purchase)
• Add more gear via in-app purchase from Fender™, Soldano®, Ampeg®, ENGL®, Orange®, Jimi Hendrix™ collection, T-Rex® and more
• 16 new mics available for purchase
• Included single-track recorder (in-app purchase unlocks up to 8-tracks)
• Studio mode for intuitive DAW-style editing (unlocked via in-app purchase)
• Loop drummer module that plays in sync with the recorder
• Includes speed trainer, metronome and tuner
• Inter-App Audio and AudioBus support (available on iOS 7 and above)
• Project sharing between versions and devices
• Import and play songs as backing tracks from your Music Library or computer
• Export audio via E-mail, SoundCloud or File Sharing
• MIDI controllable
• Low-latency for real-time playing
Pets Robots Paw War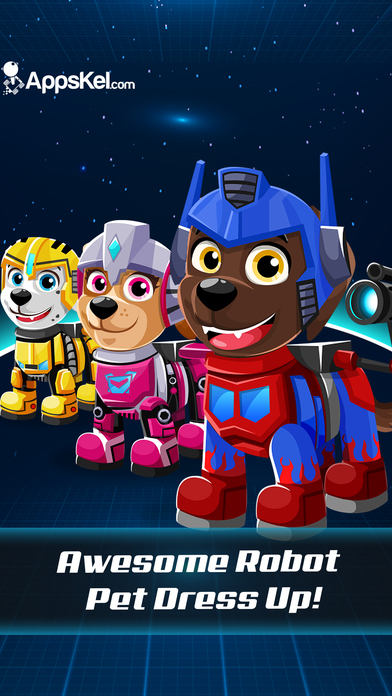 In-app purchase to remove ads normally $2.99, currently free.
The world is in danger and it needs your help. For dozens of years, advanced robotic technology has been researched underground. Now, the time has come for a brave person to unravel the secret and design the ultimate robot. The future of humankind is in your hands.

Do you have what it takes to compose a true hero of iron?

ìPets Robots Paw Warî is a dress up game with a wide variety of cosmetic choices and built-in social sharing system. Assemble an outstanding machine using different body parts and save your people.

How to play

ìPets Robots Paw Warî is not a competitive game. Instead, it gives you the freedom to design your own robot pet by combining different body parts. It focuses on inspiration and visual appeal.

Basically, you are given a pet robot template with various customizable body parts. You can customize the design of the pet's armor, mask, gloves, pants, top, shoes or emblems. The game also provides players with different backgrounds, setting a completely new mood to their robot design.

ìPets Robots Paw Warî has a coin system. Coins are used to unlock rare locked items. You can unlock these only randomly and for the sum of 10 coins.

The game encourages exchanging of ideas by the players. You can also share your robot design to your friends via social media or e-mail.

While ìPets Robots Paw Warî is a free game, a small fee can be paid in order to unlock locked items or unique pet robot designs. If you wish to disable in-game ads, you can also do so by paying a small fee.
TVSapp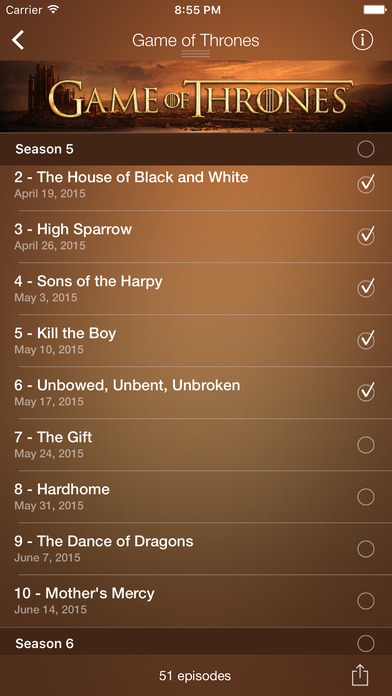 Normally $0.99.
TVSapp manages your TV Shows in a smart and elegant way.

• Smarts and Fixed Playlists
A powerful way to automatically separate your lists, as you set as watched.
– to watch
– watched
– up to date
– wishlist
– dropped…
…and a lot others ways. You can set new rules by yourself.

• There is no old TV Shows, only that you have not seen!
With a all new and intelligent concept, the TVSapp do not see old TV Shows as finalized. If you have not watched, for you it is not over. This changes everything!

• Smart Notifications
Tired of useless notifications? Only receive notifications of new episodes of the series that you are up to date. This creates a fantastic user experience.

• Stylish, fun and addictive Layout.
With an algorithm that identifies the predominant color of the series banner and blur effects in the background, this layout will blow your mind.

• Simplicity , simplicity, and simplicity
The TVSapp has a clean interfaceand background updates. Very simple to use.

• … and we are making great improvements
We have a lot amazing feedbacks. A bunch of people are loving it. We know that has a lot to do and with your help TVSapp will be even better.

Take a look at this comment left at macmagazine.com.br (one of the best Brazilian websites about Apple).
"Alysson, congratulations, it's sensational, bought and already using, very cool initiative ( … ). I am fan of TV Shows and your lists are great, very good for those who have many TV Shows watching( … )" Nightmarerdb

Do you want a different experience? We challenged you to add 10-15 series that you watch, watched, left, want to watch and take a look how cool smart lists are. You will love it.
My Tiny Heroes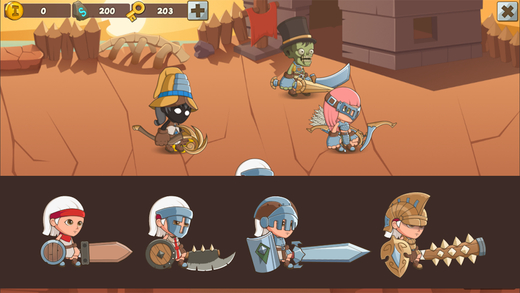 Normally $0.99.
Control your heroes and fight against the power of darkness in this innovative RPG!

Background:
This land has been ruled by orcs and other evil powers for long time. Human have been trodden down hoping for a better time, hoping for a saviour they just don't know who. Come and try! Who knows, maybe you are the one to liberate the humans from the tyranny of the orcs. Be A Hero!

Features:
•Fun yet clever.
•Grow your heroes by leveling up, getting gear and upgrading skills!
•Various equipments without level limitations!
•A collection of different monsters are awaiting you to take them on!
•Customizable heroes mean yours will always stand out from the crowd!
•Stunningly beautiful cartoon graphics will soothe your eyes!
•Great and varied selection of music!

What are you waiting for? Come experience Tiny Hero Legends now!
Stay Awake Pro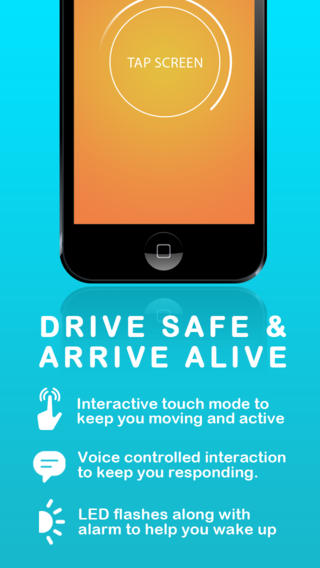 Normally $0.99.
Do you find yourself really tired when driving home? Wish you had someone talking to you and keeping you awake?
Stay Awake Pro is the ultimate drowsiness fighting tool!
Designed for drivers with fatigue who need to get home safely, this app helps you stay awake, focused and alert so that you can arrive home safe and sound.

It's simple to use and it lets you choose from two modes that help prevent you from falling asleep.

Features:
– Choose from two modes:
– Interactive touch mode to keep you moving.
– Voice controlled interaction to keep you responding.
– Great built in custom alerts to keep you awake.
– Modern spoken words by Vicki to keep you talking.
– Amazingly simple to use.
– Gorgeous gesture and tap driven interface
– Device flashlight flashes along with the alarm to help wake you up.
– Choose how tired you are by selecting how often you need to respond.

TALK TO ME:
Let Victoria help you stay awake with the unique "Talk to Me" feature. She talks to you and keeps you alert by making you repeat words after her. If you miss a word she let's you know by sounding the alarm to keep you active so you can arrive home safe. It's like having someone in the passenger seat talking to you the whole time.

KEEP MOVING:
This mode forces you to touch the screen every so often so that you keep active and alert.

You can also use this app when you find yourself really tired yet you need to stay awake like in meetings or after a big lunch at work.

——- Drive Safe and Arrive Alive ———-
Flight Fight 2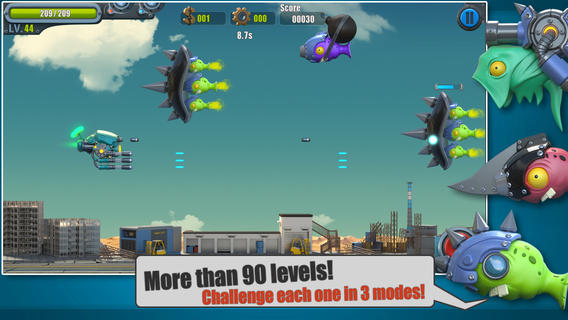 Normally $1.99.
"Flight Fight II" allows you to challenge more stages, defeat more enemies, and select from more weapons and characters. Now, enjoy the fun of this distinct flight shooter!

-More than 90 stages. Challenge each one in Normal, Hard and Nightmare modes.
-3 available characters. Each character has a maximum limit of level 90.
-10 available weapons. Each gun can be upgrade to level 20.
-More than 40 Achievements and related rewards.
-Refined, high-quality graphics
-Thrilling music
-Realistic combat effects
-Support abilities available
-More than 60 in-game chests

Enemies in Flight Fight II are called the Terrible Legion. You may discover there are certain characteristics that each one of them shares with one another. The special design gives the game a more complete feel. It makes it seem like you are fighting against a complete enemy force and not a continuous system of monsters. There are 90 stages in game. After you clear certain stages, you can unlock a chest to receive corresponding rewards. Of course, once you gain an achievement, you will receive rewards as well. There are 10 distinct types of weapons. The 3 characters each possess different attributes. Select your character and weapons, and let's repel the Terrible Legion together.
AfterFocu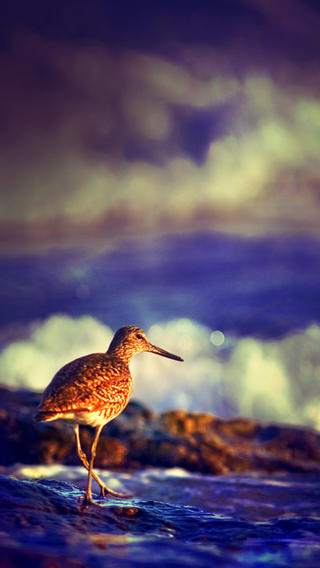 Normally $0.99.
Simply focus where you want.Which provide a narrow depth of field and soft background blur that is so loved by photographers everywhere.

Easy operation

1.An alternative view mode highlights the regions that will remain in color with a red tint.

2.erase use one finger.

3.Apply 28 filter for your photo.

Simple Aperture Control
Adjust the aperture in FocusMe with a single gesture to instantly change the blur level of the out-of-focus area. This great tool turns simple-looking backgrounds into atmospheric backdrops.

You can review your images at any time during your make-over process.

Now you can save images in the Camera Roll in full size
iMusic HD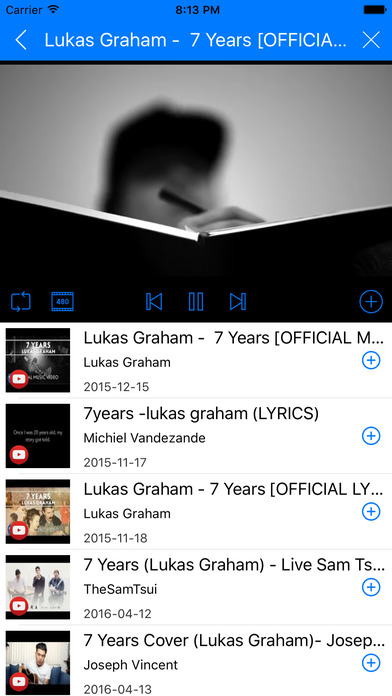 Normally $1.99.
Enjoy your video anytime & anywhere!

• Advanced search for videos and channels.
• Videos in your region / country.
• Lock screen video thumbnail.
• Create custom playlist.
---
Our deals and product reviews are picked by BGR's expert editors and team.

Follow @BGRDeals on Twitter to keep up with the latest and greatest deals we find around the web. Prices subject to change without notice and any coupons mentioned above may be available in limited supply.