We've arrived at the finish of yet another week, but you can't leave work or school and enjoy your weekend without one last list of paid iPhone and iPad apps on sale for free. There are still some freebies in Thursday's post if you want to check them out, but today we've got nine fresh apps for you. Remember, these sales could end at any time so be sure to check them out soon.
DON'T MISS: Yup, now the iPhone 7 is exploding
These are paid iPhone and iPad apps that have been made available for free for a limited time by their developers. There is no way to tell how long they will be free. These sales could end an hour from now or a week from now — obviously, the only thing we can guarantee is that they were free at the time this post was written. If you click on a link and see a price listed next to an app instead of the word "get," it is no longer free. The sale has ended. If you download the app, you will be charged.
LEDit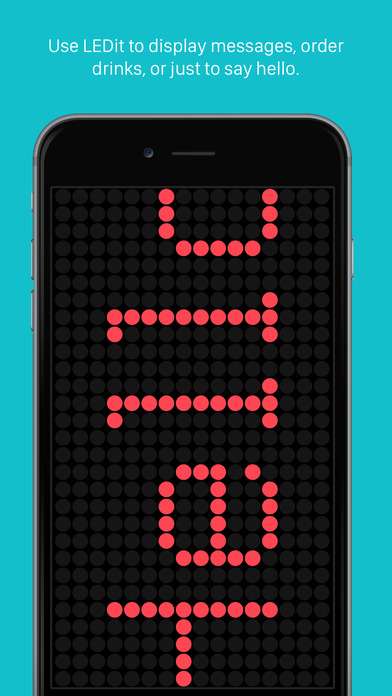 Normally $1.99.
LEDit turns your iPhone/iPad into an awesome ticker display. It's the perfect app to communicate with your friends in noisy bars, parties or concerts. Also in places where shouting would be inappropriate such as meetings, classes or libraries.

Use LEDit to:
– Pick up girls/boys.
– Order drinks in crowded bars.
– Tell your coworkers how bored you are during a meeting.
– Support your sportsball team.
– Let lousy drivers know what you think of them.
– Send song requests to the DJ.
– Talk to your dentist during a procedure.
– Greet passengers at the airport.
– Communicate with the hearing impaired.
– The possibilities are endless!

Featured by Apple (Staff Picks) in 10+ countries ** Top 1 Overall in 20+ countries **
i2Reader
Normally $5.99.
i2Reader is an innovative and award-winning eBook reader!

Among the features:

– Support of EPUB (DRM-free), PDF, RTF, HTML, FB2, MOBI, DOC and plain text formats;
– Customizable styles;
– Dictionary support (starDict format) for quick word lookup;
– Extremely user-friendly interface;
– One-way built-in FTP server to upload books and dictionaries to i2Reader;
– One-way built-in Web server to upload books and dictionaries from your computer;
– Support for cross-platform Calibre tool to upload books to i2Reader;
– Custom-made PDF rendering engine that reformats the text from PDFs for easier reading on the iPhone screen;
– Autoscroll;
– Auto-hyphenation;
– Display and save of inline images in the books;
– Integrated Web browser to quickly download books from the Internet;
– Bookmarks;
– Table of Contents;
– Landscape and fullscreen modes;
– Book groups.
PicEraser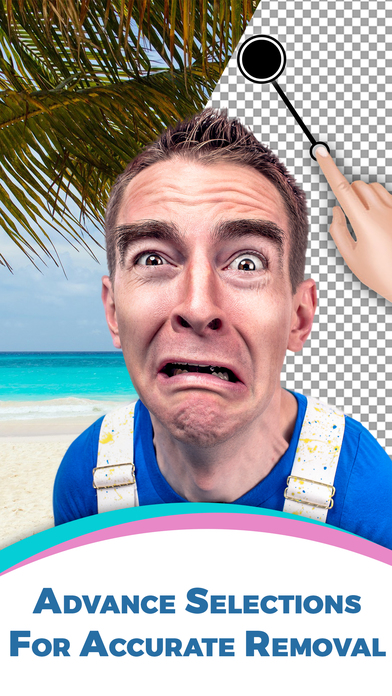 Normally $1.99.
This app helps to remove the background of any picture of yours and maintain transparency with just few taps.

With Background Eraser you can easily remove background from your photos & save the transparent image in Png or Jpg format!

Features
=========
– Add Background Photo – Remove & Change your photo background
– Undo-Redo features!
– Restore/Reverse Tool!
– Save as Png or Jpg format!
# PNG/ JPEG File Selection – Selecting size of output picture (PNG_transparent background,JPEG_white background)

# Share Instagram, Facebook, Twitter, Mail, Other Apps
Crystal Adblock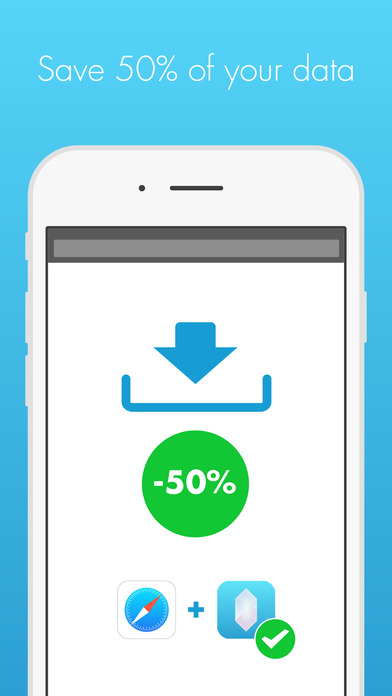 Normally $0.99.
Start blocking ads on Safari immediately. Ad blocking loads pages 4x faster, saves up to 50% of your data and much more! Crystal Adblock is easy to use and makes the browsing experience on your iPhone and iPad much more enjoyable.
*Block all annoying ads on your iPhone and iPad*
Ads will no longer clutter the small screen of your mobile device. Browse your favorite webpages without distractions from annoying banners and pop-ups.
*Save up to 50% of your data*
Ads can consume a really high percentage of your data plan. By blocking ads, Crystal Adblock helps to optimize the usage of your data for the online activities that matter to you.
*Load pages 4x faster & enhance battery life*
Browsing is sped up considerably with Crystal Adblock. The duration of your device's battery life is also rapidly improved.
*Stay safe and secure*
Did you know that ads can hide malware and tracking? Protect yourself from these risks by using Crystal Adblock.

A few words from satisfied users:

***** I couldn't be more pleased with how well this app performs
***** Simple, cheap and does what it says it does. Can't get better than that!!
***** Completely satisfied! You won't regret buying this app for less than a dollar.
***** Makes the Internet usable again .
***** SO NECESSARY
Get Crystal Adblock now and enjoy ad-free browsing!
Maze Zen
Normally $1.99.
Maze Zen introduces classic circle mazes to iOS in a beautifully designed game on iPhone and Apple Watch.

Navigate designed mazes by tilting the screen to move the ball through the maze towards the center. After each maze is completed, a simple meditation will become visible to read and reflect on. The overall experience of playing Maze Zen is tranquil and relaxing.

You can even change the maze color to match your mood using a pinch gesture on iPhone or digital crown on Apple Watch.

There's also a super difficult mode called Zen Master mode that can be enabled by changing the color all the way to black. Playing Zen Master mode will surprise you with the extra-sensory skills required to blindly navigate to the center of the maze. If you complete a maze in Zen Master mode from beginning to end you'll become immortalized in the Zen Master leaderboards!!

If you like being creative, click the Create button on iPhone and use the elegant maze creator to create a maze of your own! Simply click anywhere on the maze to create a hole or drag a line between rings to add a wall. You can even add a simple meditation for the community to read when they complete your maze. When you are finished with a maze it will be shared with the entire global community!

Maze Zen is a simple and fun game that will relax you and make you think!
Timenotes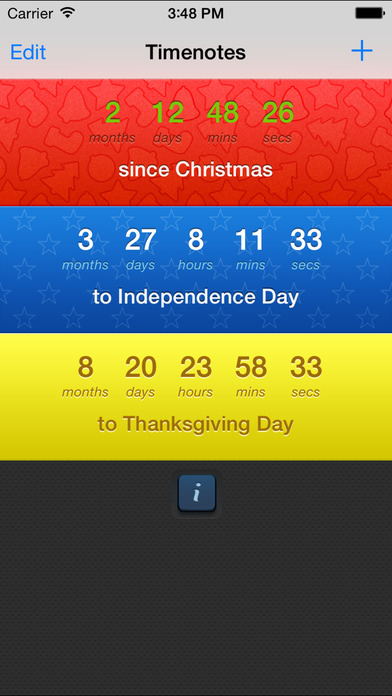 Normally $0.99.
Timenotes is an app that allows you to create a reminder which will count years, days, hours, minutes and seconds to or since some of your special dates.

=====================

TOP10 Paid Lifestyle In Russia
TOP15 Paid Lifestyle in China
TOP15 Overall in Malta
TOP25 Paid Lifestyle in the USA

If you have any questions and ideas for app improvements (usability, translation, interface) — please email your feedback to app@factory.mn

Remember, your feedback is very important to us and will be used to improve our apps. If you find any bugs, or if you experience any crashes, then we would very much like to hear about the issue.

=====================

"Beware: you'll probably find yourself setting countdowns for everything, just to get another chance to stare that gorgeous user interface."
— TheAppleBites.com

FreeAppReport.com Featured App!
He Likes The Darkness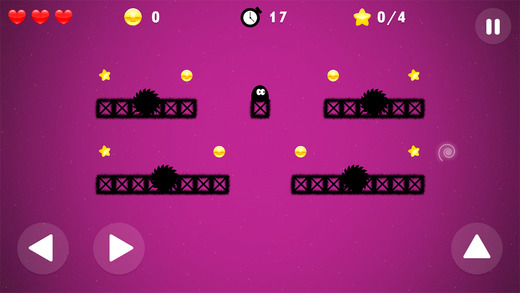 Normally $0.99.
Jump on the platform, don't touch on enemies!
Go to the top, become the leader of the world ranking!

Features:
– 5 characters
– Online leaderboard
– 100 levels

Gameplay:
– Don't touch on enemies, don't fall!
– Collect stars to open the portal to the next level
– Collect coins to unlock new characters
Download He Likes The Darkness
Tower of Fortune
Normally $0.99.
People say
– A surprise gem of RPG – by Missattha
– Excellent Slot/RPG game with unique art and addicting gameplay – by BazookaTime
– Fun, Addictive and stylish – by Anne Packrat
– Classic retro game – by Shaolean
– Terrific RPG hybrid – by Retr0spective
– Amazingly addictive – by Won'tgetfooledagainson
– Old school with a twist – by Ricepirate Mick Lauer
– I'm hooked – by Monster Party
– Deeply engrossing game – by David Magallon
– Highly enjoyable – by Pyong

Review
– A Reel Good Time For RPG Fans – by Toucharcade, 4/5
– … it's a hard game to put down once you've mastered its secrets – by AppSpy, 4/5
– … it's just really freaking addicting and clever – by 148Apps, 4/5

Appstore Customer Ratings
Average rating for all versions: 4.5/5

———————————————————–
Tower of Fortune is a retro-style slot machine/RPG. You play as a retired hero and lived with daughter peacefully. Until one day, an unknown power from the mystic tower took her away. This force the hero to draw the sword again and fight for his daughter.

Features
– One button gameplay, easy to learn and no tutorial needed
– Retro pixel graphics and funny animation
– RPG mechanics such as combat, powerful equipment from defeated boss, level up and skill upgrade system, hero transform and much more…
– 4 slot machine game: Combat in the tower, Treasure in the chest, Fight the scum family, and Rest in the tavern
– Customize your camp with various options such as dungeon scene, cauldron and mystic pet
– 39 kind of enemies want to stop you to find the truth
– 37 powerful equipment from the ancient god to collect
– 39 random combat quest and 12 random tavern quest to challenge
– 3 different game ending to discover in first character's storyline
– Endless spin and fun!
MarchQuest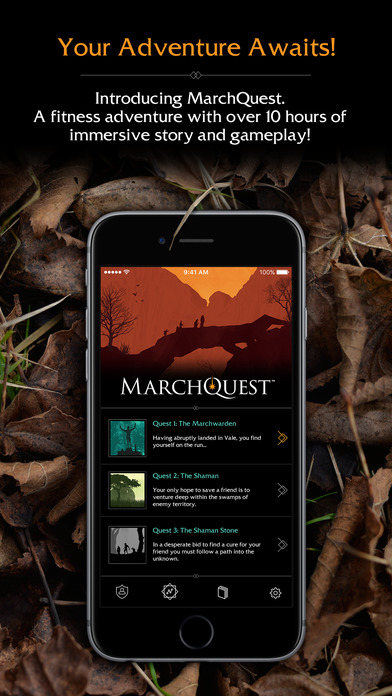 Normally $4.99.
Introducing MarchQuest: An Immersive Role-Playing Fitness Game.

Walk or Run through the real world to be the Hero of MarchQuest.

With MarchQuest, every real world step you take unlocks immersive story and gameplay on your iPhone. MarchQuest's unique design integrates storytelling with a role-playing game experience complete with animated 3D characters, Triple-A quality voice-over and choices that matter. MarchQuest also tracks and gamifies fitness through distance, time, pace, steps and calories burnt.

"…there's something very charming about MarchQuest." -PocketGamer

WHAT PLAYERS ARE SAYING
"Great use of art, voice and music to create an immersive running experience!!!"

"Makes working out so enjoyable and the story is totally addictive!"

"It's the perfect mix between Habitica, Pokémon Go and Zombies, Run! Download this, it's worth it! Go on the Quest!"

"[It is] like Zombies, Run! or Pokémon Go mixed with Game of Thrones or the Lord of the Rings!"
STORY

MarchQuest's story is set in the fantasy world of Vale where you take on the mantle of "The Marchwarden", a mythic hero called from Earth. However, the foreign world you enter is one plagued by civil war. To become that Hero, you must traverse the lands of Vale in your struggle to unite and win the hearts of the people or see the world of Vale fall to ruin.

Along your heroic adventure you will meet an intriguing cast of characters and companions who join you on your quest. Each Quest begins and ends with an RPG-style dialogue sequence where your choices shape the story. Your deeds will be noticed!