Today's batch of paid iPhone and iPad apps on sale for free is all about games. Games, games and more games! Okay, we also have some other categories covered in today's post, but remember that these sales could end at any time so be sure to check them out now.
DON'T MISS: Yup, now the iPhone 7 is exploding
These are paid iPhone and iPad apps that have been made available for free for a limited time by their developers. There is no way to tell how long they will be free. These sales could end an hour from now or a week from now — obviously, the only thing we can guarantee is that they were free at the time this post was written. If you click on a link and see a price listed next to an app instead of the word "get," it is no longer free. The sale has ended. If you download the app, you will be charged.
Maestro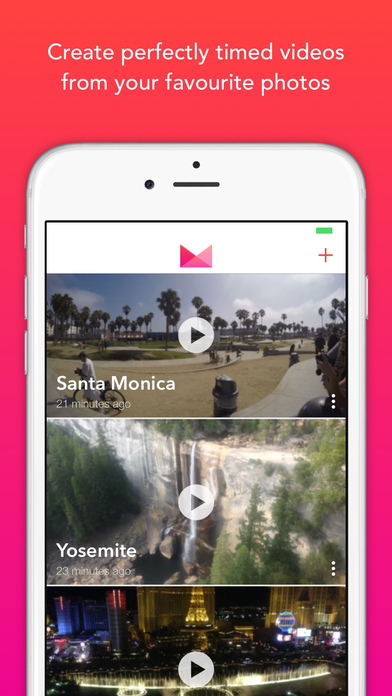 Normally $1.99.
Maestro helps you create perfectly timed, HD videos from your favourite photos. Choose your pics, add a song and tap along. That's it. Maestro will do the rest. No fuss, confusion or complexity. Just simple video creation. Try it out!

– Completely free to use
– No watermarks
– High quality video
– Easily share to whatsapp, instagram, Facebook and twitter.
HOOK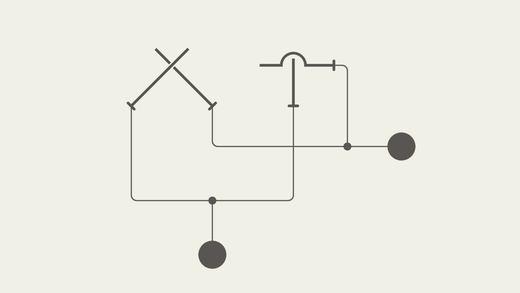 Normally $0.99.
"Hook" is a relaxing, minimal, puzzle game.

I love creating puzzle games. This one is more of a game-like experience than a challenge. No menus, no achievements, just you and a puzzle. Calming sounds and music were made by Wojciech Wasiak. It has 50 levels and its about hour long.

Thanks for playing and supporting me!!
oO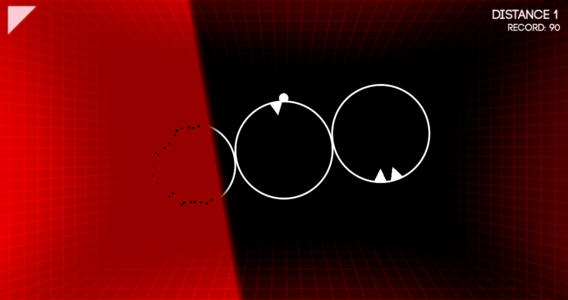 Normally $0.99.
"oO" is a hardcore, minimal dodge-em-up game.

In oO you control a ball as it moves around the circumference of interconnected circles. Tapping the screen shifts you from the interior to the exterior and vice versa.

Features:
– Simple
– Addicting
– Mind-bending
– Psychedelic eighties sci-fi world
– With awesome ambient music
Download oO
Meetzy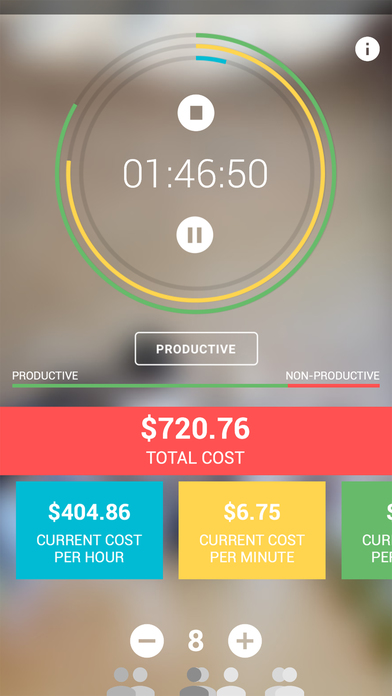 Normally $0.99.
Talk is cheap. Meetings are not.

Ever wondered how much those long meetings are costing your company? Meetzy makes it super easy for you to find out! Use this app to inform your team, or if you are the boss, use it to streamline your meetings, get more value, and save money!

• BEAUTIFUL DESIGN – An app you can be happy to show your co-workers.

• SIMPLE TO USE – Quick setup as you start, adjust during the meeting.

• TRACK PRODUCTIVE / NON-PRODUCTIVE TIME – Track the time in the meeting spent setting up video conferencing, or idle chit chat. You will be amazed at the cost!

• ADD/REMOVE ATTENDEES – As people leave and enter the meeting, adjust for the most accurate costing.

• SEE THE STATS LIVE – See current cost per hour/minute/second, average cost per hour/minute/second, productive percentage, productive/non-productive cost and more live.

• EMAIL THE MEETING SUMMARY – When you meeting is finished, email the summary to yourself or your team. Use it to track your meeting costs across days and weeks.

• EXPORT A CSV – Automatically attached to your email is a .csv file for easy import into excel or numbers.

• SETTINGS FOR YOUR COMPANY – Set currency, weeks per year, hours worked per day and your average wage timeframe.

What are you waiting for, it is time for MEETZY to save your company money!
klocki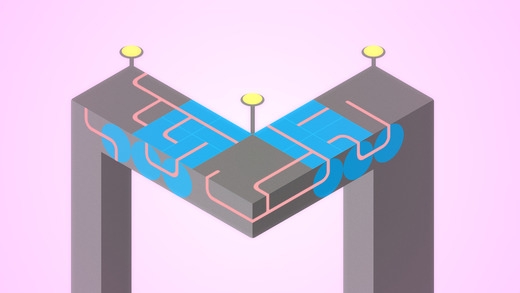 Normally $1.99.
Klocki is my second puzzle game after successful Hook.

Its a relaxing game, that is loaded with a lot of different features.

Your goal is to connect different types of lines together. Calming music and sounds were made by Wojciech Wasiak.

Thank you for playing and supporting me!
Altimeter i6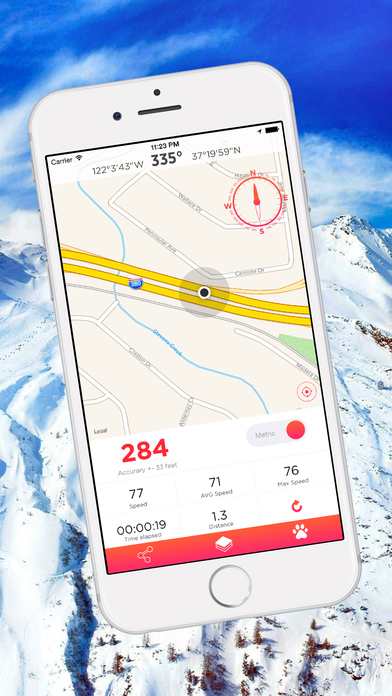 Normally $0.99.
It is a useful application for tourists, travelers, alpinists, mountain-skiers and snowboarders, as well as for those who venture to fly in an aircraft. It allows to measure altitude accurately. The built-in map with a geolocation technique will help to orientate on site very fast. Also, the application contains a set of needful utilities: a mini-compass, a speedometer, an odometer and tracking. You can use it in motion. There is a possibility of sending the received data by e-mail or in an SMS.
The application uses the data obtained from the built-in GPS receiver. The accuracy of measurements depends on the location of the user. The measurement error on an open terrain is not more than 10 meters, as a rule.
AcePlayer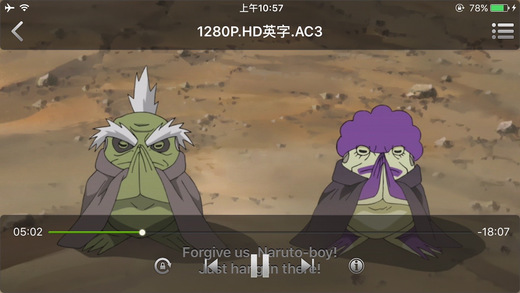 Normally $1.99.
AcePlayer can play almost any file format movies , music, photos and streaming directly on iPhone/iPod/iPad. Just transfer the media files to your ios devices by iTunes File Shareing or over Wi-Fi,then it can be played at once. With built-in FTP/Samba/UPnP client, it is not just a local movie player,it is "Movie/Music Player & Photo Viewer & Streaming Media Player".
Features
1.Support almost any video formats: WMV, AVI, MKV, RMVB, RM, XVID, MP4, 3GP, MPG…
2.Support almost any audio formats: MP3, WMA, RM, ACC, OGG, APE, FLAC,FLV…
3.Support smi, srt, ass, ssa, sub txt subtitle.
4.Use iTunes to sync movies to AcePlayer.
5.Easily Wi-Fi transfer to download media files from PC to your ios devices.
6.Build-in Open Url Client to support HTTP, FTP, MMS, RTSP, SMB, RTP streaming.
7.Build-in UPnP Client to stream media files from most of all UPnP/DLNA media servers.
8.Build-in FTP Client to stream media files from FTP Servers(Note: stream only for PASV mode).
9.Build-in Samba Client to stream media files from Samba Servers.
10.Build-in file manager supported: move files from folder to folder,file delete,file rename,folder creation,folder delete.
11.Multi playlist supported: you can create playlist and and media file to playlist, and every folder is automatically made as a playlist.
12."Open In" feature supported: open video and audio files from Mail email attachments and Safari Web browser.
13. aceplayer://URL scheme.
14.iPad 2 dual core decoding supported.For iPad 2,dual-core of A5 chip could be used to decode at the same time.
15.TV out support.
16.AirPlay supported(Note: only for QuickTime plugin).
17.Buid-in photo viewer to support:jpeg, jpg, png, bmp…
18.It can play music in the background mode, so that build your playlist, you can us it as a music player.
19. You can set password for your folder in the documents, just click the button on the right of the folder.

FAQ
1. How to add video with USB?
Connect PC with USB,run iTunes 9.1 or above.
In iTunes, Devices->(Your iPhone)->Apps, drag the slider down, select AcePlayer in the File Sharing and use "add.." button on the lower right corner to add files.
2. In documents, what do the buttons represent on the toolbar?
In normal mode, they represent "return", "home", "sort", "edit". In editing mode, they represent "Playlist", "new folder", "rename", "cut", "paste", "delete", "return".
3. how to move files to the new folder?
Click "edit" button,select files, click "cut" button,click "return" button,enter the new folder,click "edit" button,click "paste" button.
4. Where to add files to Playlist?
Turn to the documents, click the "edit" button, select the Audio/Video files you want to add, click the "playlist" button to select the playlist.

5. How to use win7 as a media server?
http://ranysoft.wordpress.com/2012/06/03/config-win7-to-be-a-upnp-server/
Stickman Revenge3
Normally $4.99.
Stickman Revenge – a revenge game with thrilling fighting action scenes brings you terrific experience. Let's enjoy your time as a furious fighter. Stickman Revenge is a fury revenge of Stick, who lost his family in a night by a Dark Power. Stick struggled to survive and started chasing after these rivals.
Let's incarnation into Stickman to fight and save the world! The Warrior started!
This is the best Stickman Games than ever, you will joy the Stickman War and fight to survive. It is the Stickman Fighting game that you should try, everything is interesting!

STRORY:
Play this fast paced highly attractive and addictive game "Stickman Ninja Fight. This story is about a ninja warrior who is very skilled and powerful. No one stood a chance against him in the Battlefield .No one could defeat him in the battlefield he was out of their League .He was a master of advance ninja warfare.But the ninja warrior had only one weakness "LOVE". The ninja warrior love a beautiful girl but some evil assassins samurai kidnapped the girl and now ninja warrior is outraged and on a rampage to save his love.
CoffeeFind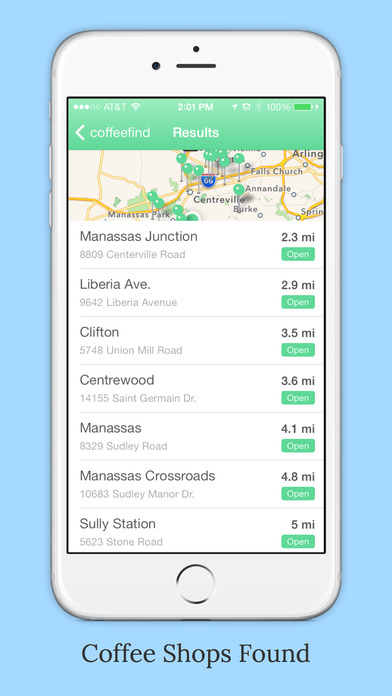 Normally $0.99.
Find the nearest coffee shop to you or any location in the world. Just launch the app and see your nearest coffee shop or search for specific address. Now supports all types of Coffee Shop including Starbucks, Dunkin' Donuts, McDonalds as well as smaller coffee shops. Get directions or call the coffee shop.

Universal app for iPad, iPhone and iPod Touch. Buy once, run on all devices.

• Find coffee shops, coffee shop hours and amenities around you.
• Shows distance from your location (or a location you choose) to any coffee shop.
• Shows coffee shop name, address, current status (open or closed) and phone number. On iPhone, selecting phone number will call the coffee shop.
• Get directions to the coffee shop using Apple Maps, Google Maps, Bing Maps or Waze.
• Swipe and move map to new location and do a new search.
• Get directions to the coffee shops using the Share option menu.
• Share coffee shop directions using Facebook, Twitter, iMessage, Email or AirDrop.
• Search locally or around the world for any coffee shop you want.

Includes almost 21,000 coffee shops in 63 countries.
RGBY Challenge
Normally $6.99.
A simple addictive mini game that will train up your brain power!

Tap the right color (according to the text).

Easy to learn, not so easy to master!