Today's list of the best paid iPhone and iPad apps on sale for free is a solid one, packed with 11 different apps that span all sorts of categories. And of course if 11 apps aren't enough for you for some reason, you'll find even more freebies in yesterday's post that haven't yet expired.
DON'T MISS: No one is talking about the game-changing new iPhone 7 Plus feature coming in iOS 10.1
These are paid iPhone and iPad apps that have been made available for free for a limited time by their developers. There is no way to tell how long they will be free. These sales could end an hour from now or a week from now — obviously, the only thing we can guarantee is that they were free at the time this post was written. If you click on a link and see a price listed next to an app instead of the word "get," it is no longer free. The sale has ended. If you download the app, you will be charged.
SaveStagram
Normally $1.99.
Download photos & videos from Instagram with ease! Simply enter the Instagram link, press 'Download Instagram', and the photo & video is saved. The photo & video can then be viewed or saved to the Camera Roll for use in other apps!

Features:
• Simple, slick interface
• Small app size, lightweight
• Fast downloader
• Photos & videos are saved to the Camera Roll, making them easily shareable across applications (Messages, Mail, etc.)

To use with the official Instagram app, select Copy Share Link. Then paste the link to download!
Labels Stickers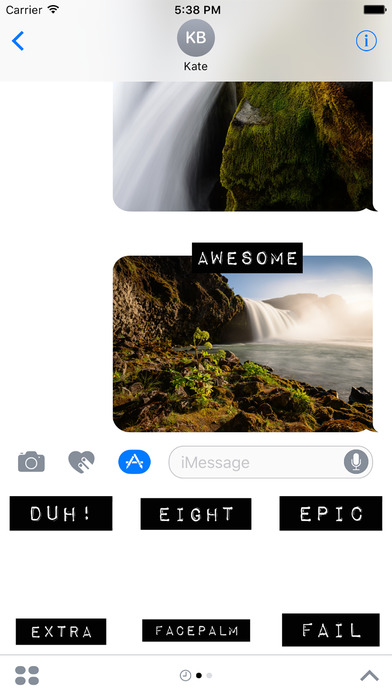 Normally $0.99.
Add labeler stickers to your messages to add a little fun into your conversations.
LoryStripes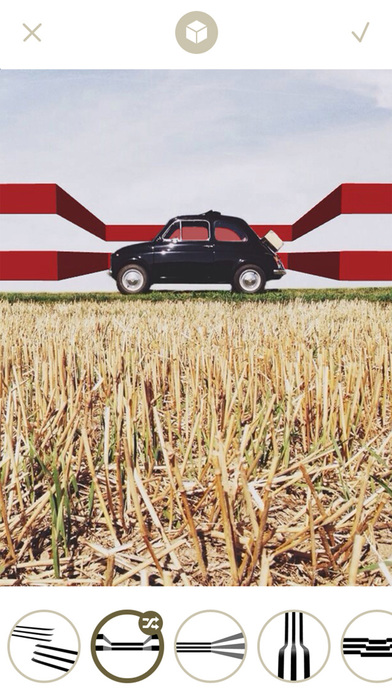 Normally $1.99.
*** From the creators of Fragment, Tangent and Matter, previous App Store Editors' Choice and App of the Week ***

Transform ordinary photos into sharply styled, elegant artwork with curving 3D graphic stripes and ribbons that you can scale, rotate and position in your photos.

Simply choose an image from your Camera Roll, select a stripe, adjust it, and weave it throughout the different elements in your photo. LoryStripes is a unique and fun way to take any photo, draw out the best parts, and make it into something people instantly talk about.

LoryStripes features:

• 70 beautifully crafted stripes
• 210 stripe presets, or "Styles", to quickly select the right stripe for any photo
• 70 stunning colors and 10 different shadings and blends for every stripe
• Complete customization via 3D rotation, scaling and repositioning
• Highly precise masking tools for interweaving stripes and ribbons
• Restripe feature supports layering multiple stripes
• Sharing on Instagram, Facebook, and Twitter

Also included in LoryStripes is Pixite Source, a free resource for professional quality images, textures, and overlays that you can use in your edits.

LoryStripes is the brainchild of Italian architect Laurent Rosset and brought to you by the photo app wizards at Pixite.
mr.Toolkit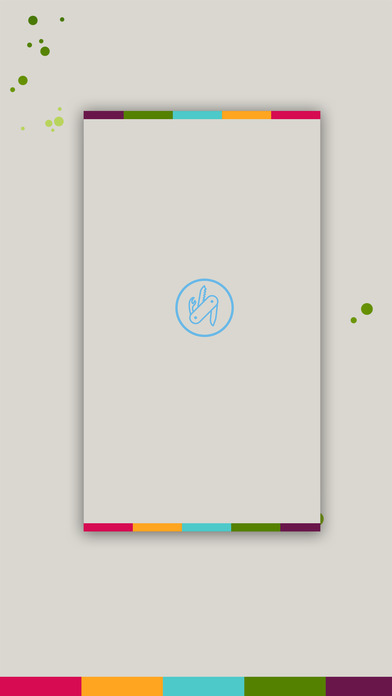 Normally $5.99.
mr.Toolkit - Handy tools in the pocket.

Contacts Cleaner | Flashlight | QR Code Scanner | Mirror | Alert | Proverbs | Storage Info | Battery Status.
[Key Features]:
—————————————

* Flashlight
(1)Brightness tuning: 10 levels
(2)Strobe tuning: 10 levels
(3)S.O.S strobe mode supported
(4)Screen light mode supported

* QR Code Scanner
(1)Scan history auto saving
(2)Scan QR Code from Photos
(3)Backup & Restore scan history
(4)Share scan history

* Contacts Cleaner
(1)Batch deleting contacts
(2)Batch sending message to selected contacts
(3)Backup contacts & Restore contacts
(4)Batch sharing contacts

* Proverbs
(1)Scrolling selected proverb on your iPhone
(2)Copy & Share proverbs supported
Tiny Runner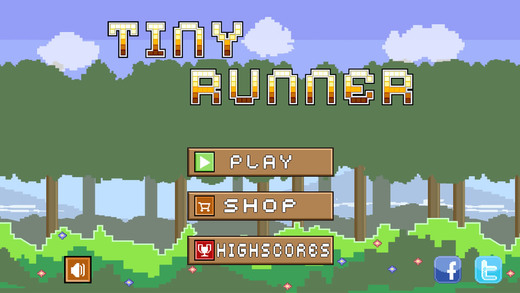 Normally $0.99.
An endless running game. Tap the screen to jump and avoid all obstacles on the way. How far can you run?!
Let's start an adventurous and exciting journey!
Enjoy!

Features:
– Fun, challenging, random and endless tracks.
– Simple controls.
– More roles available.
– An Universal App with hd optimized for retina resolution.
VR Pro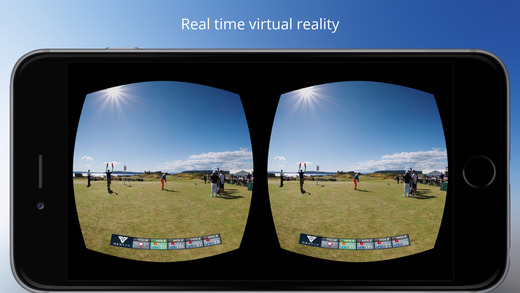 Normally $1.99.
VR Pro is a high definition Virtual Reality Video Player that can be used with any vr Product, and even 360° LIVE streams.

Now, you can use your phone as an HD virtual reality headset OR move your phone around without a headset like holding a window into another world.

Features:

– Support 2D/3D photos and videos
– Supported formats: mono, side-by-side, over/under
– Read local files or call up remote URL's
– Stream in 360° events live.
– Activate voice commands
– Subtitles support (.srt and .smi format)
– Ambient lighting effects
Circles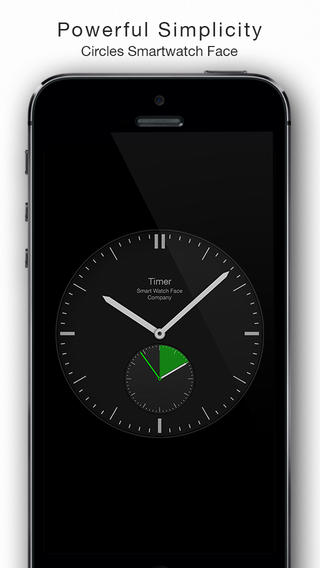 Normally $1.99.
Circles turns your device into an exceptional timepiece. Designed in the pursuit of clarity, beauty and precision, Circles is one of the most iconic smartwatch faces of all times.

*****

TechCrunch about Circles: "While Your Wrist Waits For A Worthy Smartwatch, Check Out This Stylish Timepiece App" June 04, 2014

*****

Access different time functions in the small smartwatch face:

– Planetary Positions
– Moon Phases
– Sunrise Sunset
– Seconds
– Timer
– Date
– Alarm Clock
– Second Timezone
– Stopwatch

Intuitive gestures for a modern time:

– Swipe left to change small smartwatch face
– Tap on small watchface to exercise functions
– Pinch-to-Zoom to enlarge small chrono

Please note that for the functions alarm clock and timer it is necessary to keep the app open for the ringtone to be heard.
Split Wizard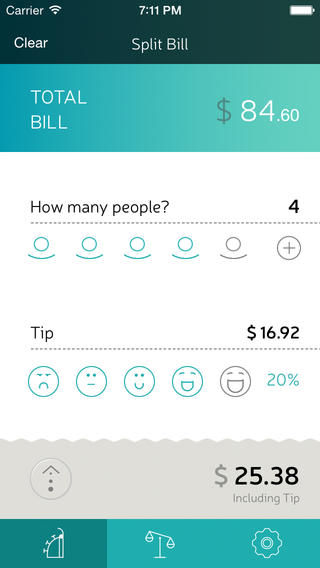 Normally $0.99.
SplitWizard is the best app to magically split even the most complex checks and bills between multiple people.

BEST NEW APP in 16 countries! Number 1 Finance app in 3 countries. Top 20 Finance Apps in US and Top 10 in 25 countries (including France, Greece, Italy & Netherlands). Featured on the App Store in more than 150 countries… and counting!

Restaurants, road trips, group BBQs, parties and much more! SplitWizard is handy in any situation that requires splitting expenses.

SplitWizard allows you to calculate the tip and to simply keep track of who paid for what (and who owes who).

SplitWizard: the ideal companion for your travels and everyday activities!

FEATURES:
– 2 apps in one! 1) Equal split with tip calculator + 2) Complex split between multiple people with different expenses
– Stylish and original tap&swipe interface
– No internet connection required
– Lightweight (less than 5MB)

REVIEWS:
***** " Split Wizard, the Absolute Best Expense And Bill Splitter Yet " – iAppsclub.com
***** " The best Bill splitter ever? We think so! " – DailyApps.net
***** " A must-have app to save friendships and prevent families from breaking down " – Mobileappreview.co.uk
***** " The perfect app to split checks and expenses when we are in a group " – iSpazio.net
***** " No need to whip out multiple calculators and sheets of paper to try to figure out the numbers. This app does it all for you " – AppPicker.com
AfterIt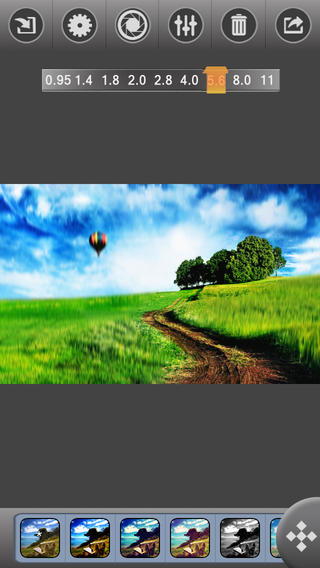 Normally $0.99.
Simply focus where you want.Which provide a narrow depth of field and soft background blur that is so loved by photographers everywhere.

Easy operation

1.An alternative view mode highlights the regions that will remain in color with a red tint.

2.erase use one finger.

3.Apply 28 filter for your photo.

Simple Aperture Control
Adjust the aperture in FocusMe with a single gesture to instantly change the blur level of the out-of-focus area. This great tool turns simple-looking backgrounds into atmospheric backdrops.
StarMap 3D
Normally $1.99.
Use your iPhone's compass and gyroscope to find planets, constellations, and more with crisp, colorful, high-definition Retina graphics that use every pixel of your iPhone! Hold the universe in your pocket!

• Try StarMap 3D Plus for iPad support, more stars, thousands of Deep Sky Objects, and original constellation artwork.

StarMap 3D is the portable star atlas for beginners or advanced astronomers. Use StarMap 3D to find the planets, stars, constellations, star clusters, galaxies, and nebulae visible to you based on your location and time. StarMap 3D will even use the compass to automatically align the map!

• Retina Display Compatibility

• Over 15,000 stars, with detailed information for each of them

• 303 deep sky objects, with details such as distance from Earth, diameter, apparent size and orientation, and morphology

• All 88 modern constellations, with lines based on the outlines from "The Stars: A New Way to See Them" by H.A. Rey

• MacRobert and Classic constellation lines also available

• Location-based-services (LBS) / Global Positioning System (GPS) support, or manually enter your longitude and latitude

• Adjustable date and time of day

• Also adjust time instantaneously and interactively with the Time Scroll feature

• Compass support, if present

• Planetarium Mode for seeing only objects visible to you, or browse the entire celestial sphere

• 3D Mode for visualizing the universe in three dimensions
Swipe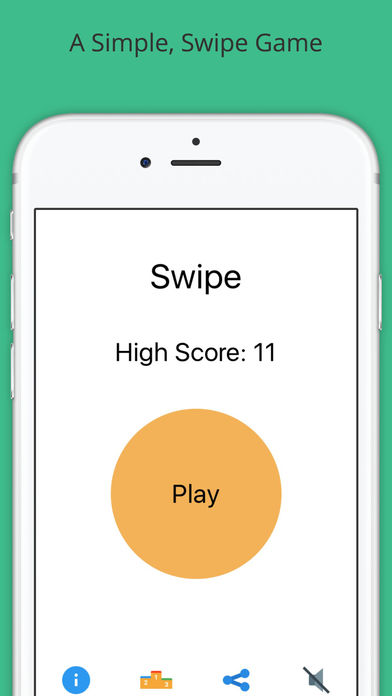 Normally $0.99.
Swipe the screen in the direction of the Arrows! Make sure not to let the arrows disappear or swipe in the wrong direction. If you do it is Game Over. Compete against your friends to get the highest score!