How are you enjoying those new iPhone 7s and iPhone 7 Pluses, Apple fans? Well guess what, some sweet new apps can make your older iPhone model feel brand new again, and it won't cost you $650+. In fact, it won't even cost you a penny — check out today's list of the best paid iPhone and iPad apps on sale for free.
DON'T MISS: One of the iPhone 8's hottest new features was just unveiled by another company
These are paid iPhone and iPad apps that have been made available for free for a limited time by their developers. There is no way to tell how long they will be free. These sales could end an hour from now or a week from now — obviously, the only thing we can guarantee is that they were free at the time this post was written. If you click on a link and see a price listed next to an app instead of the word "get," it is no longer free. The sale has ended. If you download the app, you will be charged.
Yxplayer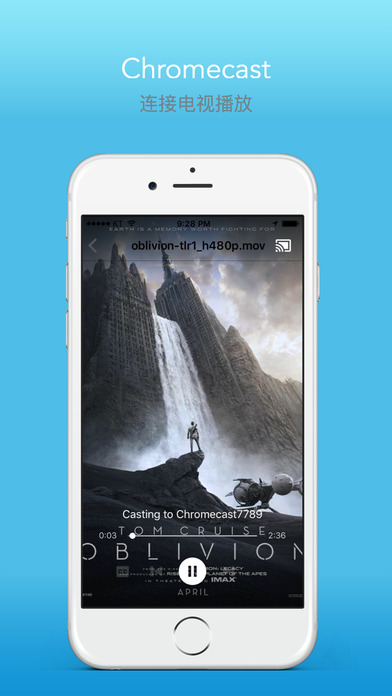 Normally $4.99.
Yxplayer is Powerful Video Player for iPhone/iPad, You can Watch Almost Any format of Video, You don't need to Convert Videos Anymore. Enjoy It!

– Share photos and videos with friends and families now!

Features:
– Supports 3gp, mpeg, avi, mov, mp4, dat, flv, mkv, webm, mjpeg, mt2s, mts ,ogg, qt, vob, and wmv/asf files
– Video: Mpeg1/2/4, H264, Divx/Xvid, RM/RMVB and WMV7/8/9
– Audio: Mp3, AAC/AAC+, FLAC, APE, OGG, ALAC, WMA and PCM
– HTTP, FTP, RTSP,MMS,SMB,MMSH,MMST,RTP,HTTPS,SFTP and UDP Streaming Support
Facio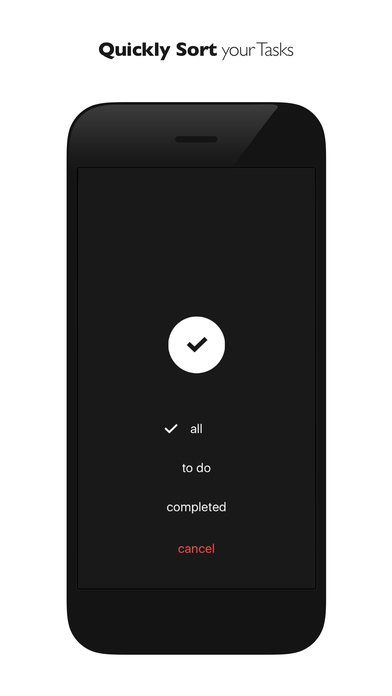 Normally $0.99.
Facio is a latin word which means 'I do' in English.
Facio wishes every task is done in time.

Do you spend much time managing to do list by a complex, annoying and multifunctional task management applicaiton?
Just write down tasks and complete them simply by Facio.

* Facio is a simple and intuitive task management application. Just write down your tasks and appoint the date. Facio will let you know what you do today just by changing text size simply.

* Facio is designed to align your tasks automatically as if you write down something here and there on board. Even though it does not look complex but beautiful.
Ruler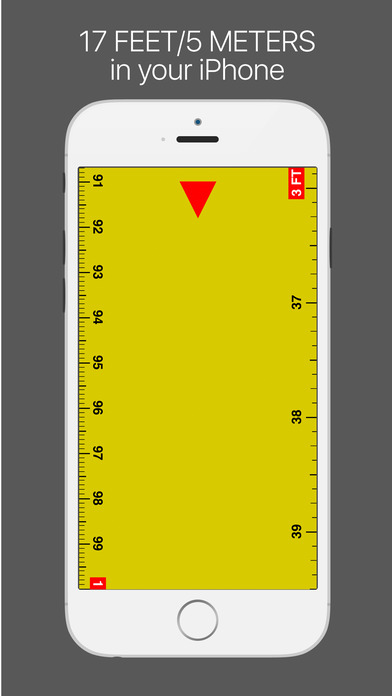 Normally $0.99.
This is simple virtual Ruler app 17 feet/5 meters long.

How to use Ruler to measure length:
Put your finger on screen and slide phone with the other hand.
Pull arrow down to reel off.

See video and little practice and you may get 1% accuracy.
Splashtop Wired XDisplay
Normally $4.99.
**** Use your iPhone as an extra monitor to your MAC or PC! ****
**** Developed by the Creator of Splashtop Remote Desktop, the #1 iOS Business App Developer, with over 20 million users! ****

*** This app requires your PC or MAC has Apple iTunes (free) installed***

*** Please contact us at http://support-xdisplay.splashtop.com/home if you have any problem extending or mirroring your computer screen to your iPhone. The App Store does not offer a way for us to respond to user issues. ***
Splashtop Wired XDisplay turns an iPhone into an extra display for your computer, enhancing productivity.

FEATURES
* High Performance (1080P or retina display at 60fps)
* Support for Windows 7 default Aero desktop theme featuring translucent windows
* Auto orientation when iPhone is turned (works in both landscape and portrait modes)
* Ability to choose the position of your extended display relative to the computer
* Secure wired connection

Simple Setup
1. Download Splashtop Wired XDisplay (this app)
2. Download and run the FREE Splashtop Wired XDisplay Agent on your MAC or PC at http://www.splashtop.com/wiredxdisplay
3. Connect your iPhone to MAC or PC using a lightning or 30 pin cable

Computer Supported
* Windows 7, 8, 10, and later
* MAC OSX 10.8, 10.9, 10.10, and later
LIMITATIONS
* Currently only supports computers with at least one unused video display output
* When Windows Aero is disabled, certain functions might not be available
To learn more: http://www.splashtop.com/wiredxdisplay
Download Splashtop Wired XDisplay
Audio Tool
Normally $1.99.
Audio Tool – Add, Remove and Extract Audio for Video and Live Photo

Really powerful audio tool which enables you to add, remove and extract audio for your video and live photo

* LIVE PHOTO and VIDEO SUPPORTED
– Add, remove and extract audio for video
– Add, remove and extract audio for live photo

* ADD AUDIO
– Add songs as background music
– Record and add narrations
– Add funny sound effects
– Steal audio from other video
– Adjust audio volume
– Change audio start time
– Trim audio play time

* REMOVE AUDIO
– Remove audio and make silent video

* EXTRACT AUDIO
– Extract M4A audio from your video
– Extract WAVE audio from your video
– Add extracted audio to other video
Slow Shutter Camera
Normally $2.99.
Camera features:
1. Create blur effect for moving object
2. Create light trail photos
3. Improve photo quality under low light.

See Screenshots for samples!

Having trouble capturing night photo because it is too dark? Slow Shutter Camera is perfectly suitable for night scene and night portrait. Try now and you will love it.

Seeing your friend capturing traffic light trail on a busy road?
You could also do it now without a DSLR.

One of the camera app that you must have as a complement to existing camera app.

If you like Slow Shutter Camera, please consider leave a rating or review at App Store. Your review will help small developers like us.

Download now before the promotion end.
Black & White Video Camera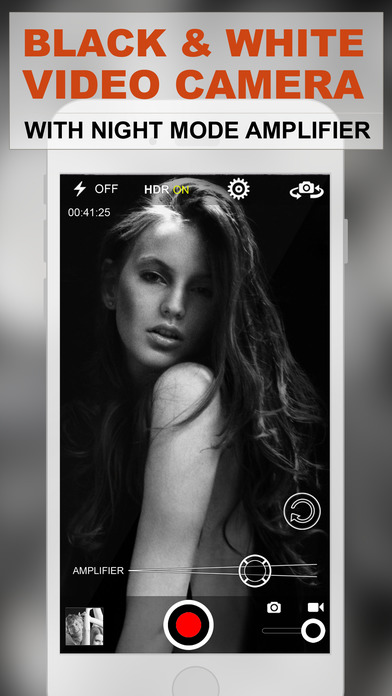 Normally $1.99.
Black & White Video Camera With Night Mode Amplifier

Optimized for iPhone 5 ,5S, iPhone 6, and iPhone 6 Plus.

Amazing discoveries await you in Black and White Photo/Video camera. It takes real images at low luminosity without any additional appliance. Can professionally zooms from 1-8 touch screen display. Fast exposure time allows you to see things we can't normally see. Originally dynamic development reproduces a greater dynamic range of HD photos and videos.
The sophisticated algorithm was developed during 3 years with its own library to organize photos/videos and high quality professional BLACK and WHITE image gallery and content slider. Being completely sure in the achieved result you can share them on the Facebook, Dropbox and Tweeter.. .

1. Аmplifire picker
3. Fast exposure
4. Front, rear camera
5. Led light
6. HD photo video mode
7. Focus refresh button
8. 8x zoom
9. Bult In library
10. Photo video slider
11. E-mail photo video share
12. Facebook photo video share
13. Twitter phot video share
14. Dropbox photo video share
Download Black & White Video Camera
TimeKeeper
Normally $1.99.
TimeKeeper helps you to track your times at specific locations. Just easily create a location and let then TimeKeeper do it`s work fully automated. GPS is used to check when a location is reached (Check In) and leaved (Check Out). The time between Check In and Check Out results in your attendance time. Over the time other relevant data like week, month or total attendance is calculated.

Features:
– Automatic tracking for max. 20 locations you define
– Summary for every location with weekly and monthly time
– Detailed list with every check in and check out
– Export of the history as .txt-, .csv-file or to other applications
– Optional round of times (5, 10, 15, 30 minutes)
– Today extension
Live Wallpapers by PULSE
Normally $0.99.
Works on any iOS 9 device, including iPhone 4s, iPhone 5, 5s, iPhone 6 or 6 plus, iPad, iPod Touch.

FEATURES:

– Choose from impressive live wallpapers and press Save
– Set the Live background you selected as your Lock Screen wallpaper
– Browse the Live Photo categories to find your perfect choice
– See the animated backgrounds in slide or grid mode
– Set the saved wallpapers as Live Photo wallpapers for your lockscreen
Download Live Wallpapers by PULSE
AirGallery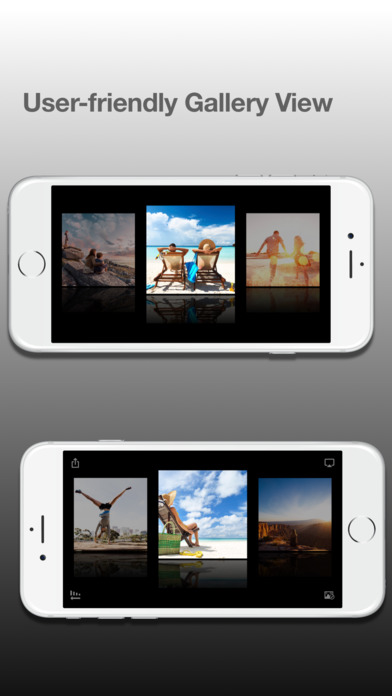 Normally $0.99.
Are you the type who captures every moment and likes to share with others? Do you find the former solutions too complicated?

We present you the best way
Now with the AirGallery you can make this happen in a much simply and more spectacular way.
Tap Share or if you have an Apple TV near by, tap Airplay and open a photo then simply drop it to the top of the display.
If you'd like to select multiple images just tap Share and then Play.
Presenting photos to Apple TV has now a new meaning.
Unlike conventional mirroring techniques, you can browse and share your photos to a new separate screen.
So now you can select the next photos while you presenting a slideshow on your Apple TV.
With the Remote View you can simply control your slide.

Feature list:

– Easily sorting your photos by date
– Select multiple photos
– Share your pictures via Facebook, Email, or even with using an Airdrop device directly to anyone.
– Projecting your photos to an Apple TV with a separate screen instead of mirroring.
– Control your slide with a Remote View.

Sharing directly to another device you need to turn the Airdrop on, which includes turning on Bluetooth and Wifi also.
Sharing pictures on your Apple TV directly, you need to turn Airplay on.