If you purchase an independently reviewed product or service through a link on our website, we may receive an affiliate commission. Learn more.
This weekend is Labor Day weekend which means one thing and one thing only: school is starting. Let's turn those frowns upside down for at least a few minutes with a list of 10 paid iPhone and iPad apps that are currently on sale for free.
MUST READ: Bloomberg just laid out everything to expect at next week's big iPhone 7 event
These are paid iPhone and iPad apps that have been made available for free for a limited time by their developers. There is no way to tell how long they will be free. These sales could end an hour from now or a week from now — obviously, the only thing we can guarantee is that they were free at the time this post was written. If you click on a link and see a price listed next to an app instead of the word "get," it is no longer free. The sale has ended. If you download the app, you will be charged.
Gif Me! Camera
Normally $1.99.
Gif Me! is the best way to create and share short video in animated GIF or MP4.

It's easy: capture a small moment with your built in camera, and share it on social networks. You can apply an image filter too.

— Features —
* Capture frames with camera
* Import photos from your album
* Import a video file
* Import a live photo
* Real time color filters
* Add a frame, text on the animation
* Stop motion or video mode
* Send by email
* Share on social networks (Facebook, Twitter, Instagram)
* You can remove watermark in settings
* You can create stop motion, time lapse, slideshow or wiggle gifs
10sTrivia
Normally $0.99.
So you think you know tennis? Are you a fan of Federer, Nadal, Djokovic, Murray?

10sTrivia is a Cloud App (must have wi-fi or provider access) that tests your knowledge of the greatest sport. With over 830 questions (and growing), 10sTrivia will test your knowledge of the rules of the sport, history, the biggest tournaments like Wimbledon and the US Open, and Federer, Nadal, Djokovic and the other greats of the game.

The app is incredibly easy to use: Select Show Question; formulate your answer – this isn't multiple choice; select Show Answer and see if you were right. Select the Right or Wrong key. Repeat.
Just 3
Normally $0.99.
Just 3 is the latest breakthrough in getting things done efficiently.

You can only choose 3 tasks and you only have 72 hours to do them.
ACDSee Pro
Normally $6.99.
Capture, perfect, and share your photos with ACDSee Pro for iPhone. ACDSee Pro combines an innovative camera, a powerful photo editor, and a convenient collage maker with all the tools you need for a great mobile photography experience.

Camera
Innovative camera for taking better pictures. Specialized shooting modes, video capture, manual controls for exposure/focus/white balance, real-time effects and adjustments, multiple flash modes, separate exposure and focus points, 6x digital zoom, a horizon level, and more.

Edit
Powerful photo editor for perfecting your photos. Apply adjustments and effects. Add light leaks. Adjust shadows, exposure, contrast, white balance, saturation, vibrance, sharpening, and more. Crop, rotate, mirror, or straighten your photos. Non-destructive editing.

Collage
Convenient collage maker for sharing your memories. Quickly combine multiple photos into a single image for easy sharing. Choose from over 100 layouts. Stitch photos together into horizontal or vertical strips.

—

CAMERA FEATURES

Manual Controls
Precise control of exposure, focus, shutter speed, and white balance.

Shutter Priority
Automatically adjust ISO based on shutter speed. Real-time exposure warning for under and over exposed.

Selfie Mode
Look your best with skin smoothing and lightening, front flash for dark situations, and a big button to make it easy.

Real-time Filters
24 effects including (mono, tonal, noir, fade, chrome, process, transfer, instant, and more…

Real-time Adjustments
Brightness, contrast, color temperature, vibrance, clarity, skin tune, vignette.

HDR Fusion
Automatically combine three shots taken at different exposures to create a single image with high dynamic range. Manually adjust the brightness and contrast.

Flash Fusion
Uses flash bracketing to combine two photos (one with flash off, one with flash on). Reduce the harshness of the flash with natural illumination.

Exposure Bracketing
Take three shots in succession at different exposures (one brighter and one darker).

Video Mode
Capture those special moments with video and apply filters and adjustments in real-time.

Flash Modes
Off, on, auto, torch, torch and flash mixer. Amazing front flash uses LCD screen to provide illumination.

Touch Focus and Exposure
Touch to select focus and exposure point. For more precise control, independently select focus and exposure points.

Lock AF, AE, WB
Get everything just right, then lock auto focus, auto exposure, and auto white balance.

Auto-crop and Zoom
1:1 (square), 4:3 (standard), 3:2, and 16:9. 6x digital zoom.

Level Indicator
Use the two axis level indicator to line up with the horizon and avoid crooked shots.

—

EDITOR FEATURES

Image adjustments including:
– Shadows
– Highlights
– Light EQ
– Fill Light
– Brightness
– Contrast
– Tone EQ
– White Balance
– Saturation
– Vibrance
– Color EQ
– Split Toning
– Sharpness
– Clarity
– Softness
– Denoise
– Skin Tune

Effects
Apply a variety of creative effects to your photos including film, light leaks, halftone, and more.

Focus
Bring your subject into focus. Simulate a shallow depth of field by blurring the background.

Vignette
Adds a vignette effect around the edges of your photo.

Geometry
Crop, rotate, straighten, and mirror your photo.

Filter Splash
Creatively splash on effects such as selective coloring to draw attention to your subject.
Noodles!
Normally $0.99.
Over 300,000 downloads and counting!

"Noodles is a game you need to have in your life." – Gamezebo

Looking for a relaxing, strategic and addictive puzzle? Find your Zen and become one with Noodles! Tap to spin and connect all the noodle pieces – once you solve a puzzle, figure out the strategy and beat your own score to get FIVE STARS!

Sound easy? It might be in the first few levels, but as you progress try connecting a giant hexagon Noodle … puzzles get more complex as more sides are added. What are you going to do then?

*** Find out why Noodles! has 4.5 stars in every country!***

And now, some words from some happy Noodlers:
"Damn this game for being awesome and super addictive"
– User Review by Miayadu

"Pretty graphics, Zen-like sounds, you will get hooked and you won't mind!"
– User Review by WalnutCake

Key Features:
• Thousands of addicting puzzles, all available immediately. No unlocks, annoying tricks or bags of diamonds to buy
• Facebook and Twitter enabled to share your Noodles success
• Game progress status tells you how far you have to go
• Increasing difficulty makes you feel smarter when you are done

Noodles comes to you from the bumbling genius of Lummox Labs

Happy Noodle-ing!
FrameLapse
Normally $1.99.
Make every moment of your life an instant moving picture.
Create stunning time-lapses and stop motion videos, and share them with your friends.

– Change the frame interval
– Set a timer
– Front and back camera support
– Video frame rate
– Custom video duration
– Add text or stickers
– Stunning filters
– Stop motion with onion skin
– Import image sequences
– Import videos
– Use any song from your library as sound track of your video
– Share on Instagram, Facebook, Messenger, Twitter and many others
– Create MP4 or GIF animation
– Intuitive interface

You can create back-and-forth looped videos/gifs, stop-motion videos/gifs, jitter/wiggle videos/gifs, time lapse videos/gifs, slideshow videos/gifs
The Blocking Dead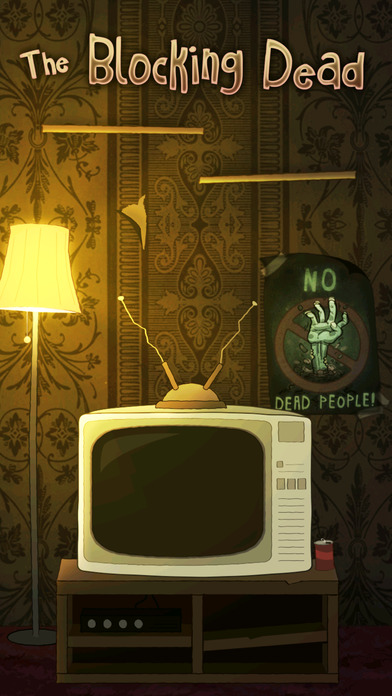 Normally $0.99.
The best Zombie puzzle game around! Challenge your logical mind and reaction time all at once in this gravity-based physics puzzler.

The objective? It's simple: destroy the Zombies, and don't let any of the Brains fall off the platform. Be quick about it, but watch where you're tapping, or else you might squish a precious Brain or detonate a Bomb!

● Over 70 levels, and more being added with each update!
● Easy and intuitive one-touch control.
● Real-time physics simulation.
● Stunning and original visual effects!
● An original, zombie-inspired music soundtrack.
● Funny sound effects and Zombie facial expressions!
● A variety of block types, including Zombies, Brains, Crates, Bombs, and more.
● Game Center Leaderboards and Achievements!

They said it wasn't possible, but the Zombie apocalypse has finally happened. Reasonable human that you are, you've decided to ride it out inside your apartment. Luckily, you have your favorite game to keep you from getting bored!

It's hilarious. It's horrific. It's not ashamed of its punny title…

It's The Blocking Dead!
DayCost
Normally $4.99.
Three seconds a bill. Fast, Security and Easy to use is our aim, and iOS notification center widget.

Look at other people how to say:
◎ I just downloaded this app and I am so loving it already! It seems easy to use but I need to explore it more.
◎ Very innovative work. Keep up guys. 5 star app.
◎ It's quick to note down your expenses and helps you track your money.
◎ Polished, smart, simple, with all functions of apps of this kind. Exactly the one I was looking for. Makes me delete other similar apps on my phone and keep only this one, really.
◎ I love this app! It is clean, beautiful, very customizable, and user-friendly. I love the ability to make your own categories and accounts. And I also love the ability to put it in your pull-down Notification Center on your phone. It makes it quickly accessible during the day. Great job, love the app!

Apple Watch:
You can create incomes and expenses from your Apple Watch. The Glance shows your expenses of today, this month.

Feature:
◎ Three seconds only: pull down, fill money, choose category
◎ iOS notification center widget: you can easily account when iPhone lock screen
◎ Support more than 160 kinds of currency, conversion exchange rate automatic updates
◎ Calculator: built-in calculator, more convenient and faster
◎ Full gestures: fast billing basic
◎ Humane beginners guide: for special operations, we guide the way through the animation + text, more intuitive, easier to understand
◎ iCloud backup & restore
◎ Dropbox backup & restore
◎ Export data to CSV via Email

Basic:
◎ Expense & Income bills can be added photos
◎ Income, Expense, Transfer, the others have
◎ Graphical reports, allowing you to easily view the balance of payments situation year / month / week
◎ Budget management: give yourself a reason to control consumption
◎ A variety of color themes and wallpaper, allows you to fully personalize
◎ Custom categories and consumption expenditure accounts, more in line with your needs
◎ Supports iPhone & iPad
◎ Daily reminder

Increase:
◎ Easy copy history through gestures and automatically positioned in the day consumption date, you only need to modify the money can be. of course, you can use the existing money saved directly
◎ You can also add categories and account when billing editing, click on the banner to change currency

If you give up because of difficulties
If you give up because of busy
If you want to know where expenses
If you want to save money
If 。。。
Lists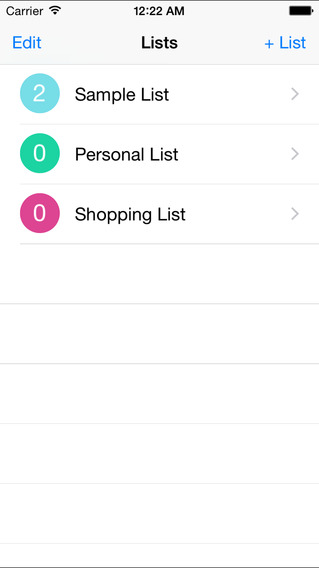 Normally $0.99.
Simple, lightweight, no-frills list-making. Great for To-Do's, shopping lists, or project and assignment management.

Lists has been optimized to be as minimal as possible and doesn't contain the added junk of unnecessary, rarely-used features such as those found in other list-making apps.

Lists also utilizes random accenting colors to provide a dynamic user experience. Moreover, UI elements incorporate touches of color for an added pop and increased ease-of-use.

There has never been a more simple or more productive list-taking app than Lists.
Oldify 2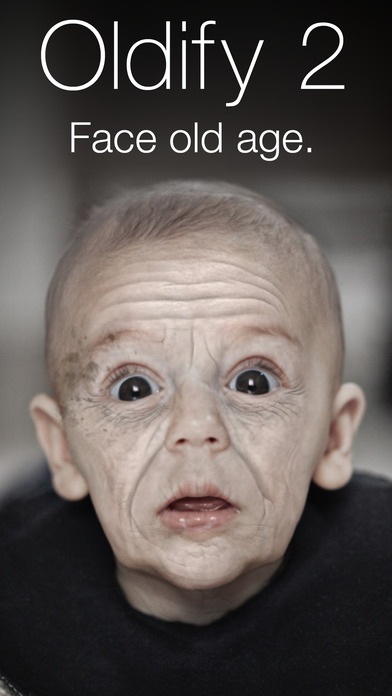 Normally $0.99.
Oldify 2 – Make yourself OLD!
Over 15 Million users. THANK YOU, and keep aging!

"the perfect way to confront your own mortality during the springtime of your life!"-HUFFINGTON POST

"Take a look into the future"-MTV

Take a photo of yourself (or friends!) and Oldify 2 makes you old. Choose to add anything from 20 – 100 YEARS, and see your wrinkled, gray-haired self come to life; blinking, coughing, yawning, and more hilarious animations. Now even record your voice to share custom videos of your ancient self talking… from the future!

From the makers of Fatify, Baldify, Zombify, and more, combine AGING with BALD + FAT + MUSTACHE + BEARD and UNIBROW effects!
FEATURES:

• SELECT YOUR AGE – what will you look like in 20, 40, 60, 80 or 99 years!?
• TAP to ANIMATE your old self – sigh, blink, sneeze, and more.
• RECORD your voice – create custom video selfies from your future.
• MIX EFFECTS – combine effects from our other apps (including: Fatify, Baldify, Stacheify, Beardify, Sketchify, Comicfy and Browify!)
• Make old FRIENDS – or old pets/family members

SHARE photos and videos through Instagram, Twitter, Facebook, MMS, YouTube, and Email.
Old age has never looked this good.
---
Our deals and product reviews are picked by BGR's expert editors and team.

Follow @BGRDeals on Twitter to keep up with the latest and greatest deals we find around the web. Prices subject to change without notice and any coupons mentioned above may be available in limited supply.