If you purchase an independently reviewed product or service through a link on our website, we may receive an affiliate commission. Learn more.
If you can peel yourself away from your new iPhone 7 or iPhone 7 Plus for a few moments, we've collected today's best premium iPhone and iPad apps that are on sale for free into a simple list for you. You'll find 10 paid apps listed below, but none of them will cost you a dime if you hurry up and download them now before these sales end.
MUST SEE: iPhone 7 vs. Galaxy Note 7 speed test: This is just embarrassing…
These are paid iPhone and iPad apps that have been made available for free for a limited time by their developers. There is no way to tell how long they will be free. These sales could end an hour from now or a week from now — obviously, the only thing we can guarantee is that they were free at the time this post was written. If you click on a link and see a price listed next to an app instead of the word "get," it is no longer free. The sale has ended. If you download the app, you will be charged.
Work Time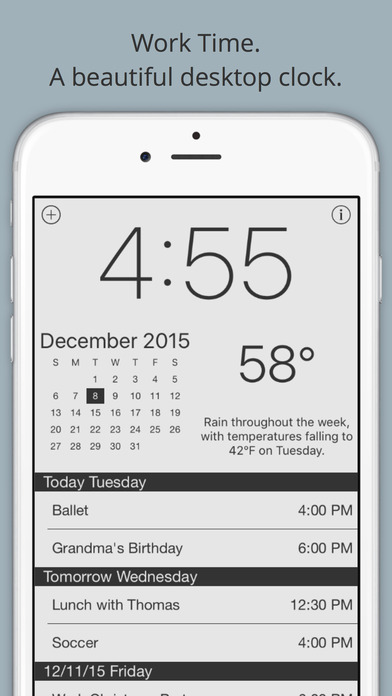 Normally $1.99.
The best desktop clock!

Don't leave your iPhone asleep on your desk, put it to good use. Plug it in and use this App. Not just a clock, Work Time is your second screen. The time, date, calendar, your schedule of upcoming events, and current weather conditions all at a glance.

Insanely simple to use. Elegant in its execution. Incredibly useful.

Weather and short term forecast powered by Forecast.io from the team that made the "DARK SKY" app. Never get caught off guard by the rain again.

– All new for iOS 9.
– Large easy to read clock.
– Current month and date.
– Scrollable list of all your upcoming events.
– Tap on event to edit and delete.
– Tap on small + to add new events.
– Current weather and short term forecast. (powered by Forecast.io).
– Never get bored with over 10 different styles and colors to choose.
– Dock it any way you want, it supports landscape and portrait orientation.
– iPhone 6s optimized.

I wanted this app but could not find its equivalent in the app store, so I made it for myself. Now I use it every day at work. Give it a try. You will not be disappointed.

Enjoy!

Translated into over 30 languages. Including English, Spanish, Russian, French, German, Italian, Turkish, Chinese, Swedish, Thai, Portuguese, Dutch, Korean, Japanese, Danish, Finnish, Vietnamese, Malay, Indonesian, Hindi, Greek, Arabic, Hungarian, Hebrew, and more.
Orderly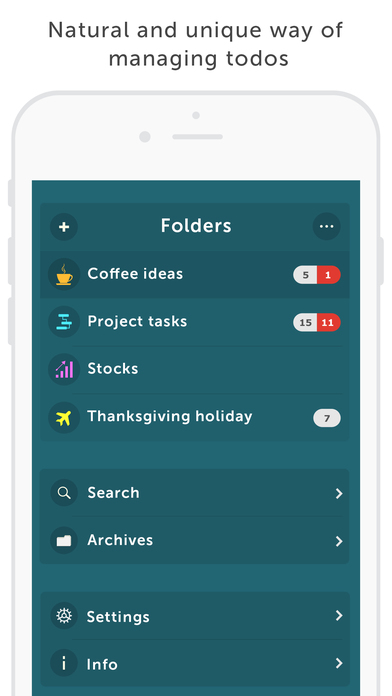 Normally $0.99.
Orderly is a nice and incredibly easy to use todo list app designed exclusively for iOS, is now updated with great features like unlimited categories or folders, powerful search and many more customization.

"Orderly is designed based on how the human-mind visualizes todo lists !"

Featuring a breath-taking interface, seamless cloud sync, Orderly comes with "Location Based Reminders", so that the users never miss a to-do task at a particular location and displays the to-dos using the APPLE's bookshelf metaphor, so that you get a glimpse of your to-do lists without having to open them individually.

THE BEST part of the App is:

* Orderly automatically prioritizes your todo list items by moving around those sticky notes between various priorities *

Key Features

1. Visual interface and layout.
2. LOCATION based reminders, alerts you of a todo at a particular location.
3. Auto prioritizing of todos.
4. Recurring todos.
5. Cloud sync across devices
6. Unlimited categories for todos.
7. Powerful search within a category or across all folders.

* * * Highlights * * *

* Create multiple folders and categorize the todo lists in it.
* LOCATION based Alerts, reminds you of the to do or task at the place you are in !
* Sync across multiple devices with DropBox sync
* Complete to-dos with simple gestures.
* Undo a completed item
* Automatically prioritizes your todo based on the time and day.
* Search through Archives of completed to-do lists.
* Store in archive for any number of days.
* Optional manual prioritization
* * GESTURES * *

# Pinch to zoom out.
# Swipe right to mark to-do tasks as completed
# Swipe right again to undo a completed task
# Swipe left to delete to-do task
# Long press to delete or drag and drop to move a to-do list to a different priority
# Drag and Drop on the "New" icon to create a copy.
# Drag and drop on the "Flip" icon to move it to another folder.
Coinverter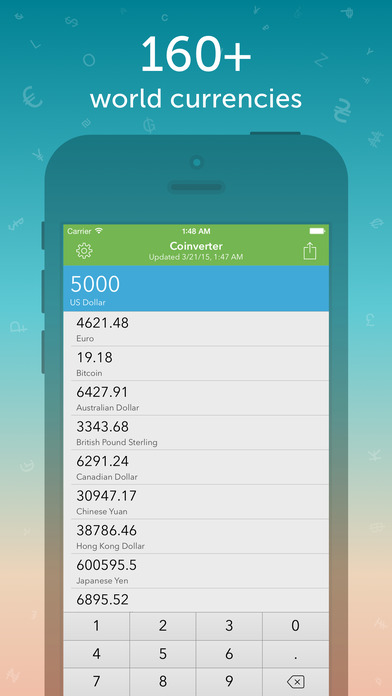 Normally $0.99.
Coinverter is featured by Apple as one of the most Smart Travel Tools on the App Store in 60 countries!

Coinverter is super-simple currency converter for iOS which provides you up-to-date currency rates.
Convert amounts between unlimited number of currencies, even without Internet connection.

Coinverter Features:
– Over 160 world currencies included
– Customize your main currency
– Add unlimited additional currencies
– Automatic currency rates update via Coinverter server
– Copy & Paste everything or just individual results
– Background App Refresh support
Watchover
Normally $4.99.
Monitor your kid's computer use with Watchover.
Sit anywhere in your house and see what your kids are doing on their computers from your iPhone, iPod or iPad.

Cyber safety is a challenge. Unless you are leaning over your kid's shoulders it is hard to know what they are doing on their computers.

Just like watching your kids in the park, Watchover lets you keep an eye on them from a distance. Watchover provides screenshots, so you see what they see, and records which programs are being used, when and for how long.

So while the children are in their bedrooms, you can connect from your iPhone, iPod or iPad and view what they've been doing for the last few days – or see what is on their screens right now.

" Gotta love it! – The makers of VLC Streamer hit another home run for anyone with a teenager….I love this app and can keep an eye on my son now without having to constantly run to my laptop. Great job guys!"
– US Reviewer

" I have a technologically advanced 13 year old boy (are there any other kind today?), and I've been looking hard for an unobtrusive, non-invasive way of keeping an eye on his internet browsing. We've tried various other approaches… Some of them got quite loud! Watchover provides concerned and caring parents with a way to discretely monitor their children's online experience and the time they spend on their computers without overtly invading their space. Everybody wins. I will, sincerely, be recommending this app to every parent I know. Thanks, Lyn."
-Australian Reviewer

• Features include •

— Free helper app monitors all your Windows or Apple computers
— Stores screenshots every minute
— Keeps a two week history
— Shows which applications have been in use, when and for how long
— Statistics show easily which applications have been used the most
— The Watchover Owl is always visible in the menu or system tray to let your child know that you're watching over
Pixel Cup Soccer
Normally $0.99.
**************************************************************************
PIXEL CUP SOCCER 16 is now available on the App Store!!!
https://itunes.apple.com/us/app/id1092276838?mt=8
**************************************************************************

Pixel Cup Soccer is now FREE TO PLAY!
You can choose to play and watch video ads, at the start and at the half time interval of each game, or buy an In App Purchase that removes these ads.

"Fans of the pixel art style will love this game." – TouchArcade.com
"…charming and worth coming back to again and again." – TouchArcade.com
"…wind your way through the defense and get a good shot on net." – iLounge.com

Pixel Cup Soccer is a retro-style arcade soccer game with simple controls and fun, addictive gameplay. Choose from 32 national teams to play friendly matches, the Pixel Cup championship, and awesome fun player-versus-player matches!

Features
– Local player-versus-player mode you can play with MFI (Made For iPhone) game controllers.
– Simplified controls: shoot, pass, and run your way to victory.
– Pick-up and play with clean and challenging gameplay.
– Retro-style pixel art game resembling classic 8-bit games, evoking nostalgia.
– Play as one of 32 national teams, the same countries that played in Brazil 2014.
– Choose your favorite team and lead them to win the Pixel Cup Championship.
– Customize your match time and speed.
– Face off in different weather conditions and stadiums.
– Show off your achievements in the Pixel Cup mode on the Game Center.
– Share your replays with Everyplay.

Pixel Cup Soccer has the following game modes:
– Friendly Game mode: Play a single game against the computer.
– Pixel Cup mode: Lead your chosen national team against the computer to win the championship through group play and a "Round of 16" format .
– Local PvP mode: Take on your chosen opponent using your favorite game controllers.
Jupiter Journals
Normally $4.99.
If you are looking for a powerful yet simple solution to keeping a personal diary, Jupiter Journals is for you! The app provides a clean and elegant way to let you jot down personal thoughts or take notes without complication or bloat. We've kept Jupiter Journals fast and minimal while focusing on the following features:
OFFLINE REAL-TIME DATA SYNC
Everything you type into Jupiter Journals is saved to the cloud and syncs seamlessly to all your iOS devices in the background. The app works independently of a network connection, and all your data is available for offline editing and viewing.

BEAUTIFUL INTERFACE
Jupiter Journals is clean and beautiful. We designed it to be minimal. Careful thought has gone into each feature added to the app. Emphasis is placed on your content instead of the interface, bringing your words to front and center stage.
RICH TEXT STYLING
The App uses Markdown to provide rich text and styling options. Robust exporting makes it easy to share your work as a text, markdown, or html file.
MULTIPLE JOURNALS
Organize your entries and provide multiple contexts for your life. In Jupiter Journals, you can create multiple notebooks, making the app ideal for note-taking too!
EASY TO USE
It won't take you long to know how to use Jupiter Journals. Everything in the app is designed for fast learning. You'll be a pro in no time.
Ananda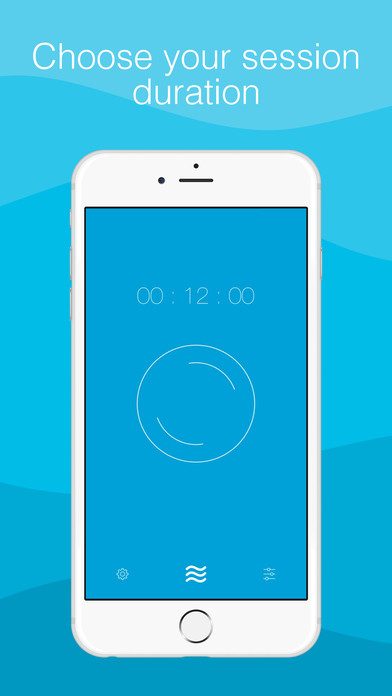 Normally $1.99.
Ananda helps you concentrate, focus and work with progressive binaural tones and high quality peaceful sounds.

-Enhance your brainwaves
Choose from one of Ananda's numerous binaural programs to focus,concentrate or brainstorm. Each program comes with binaural beats designed to help you reach a specific mood or state of mind.

-Discover a new ambiance every time
Each session provides a subtly fresh, new ambiance. A unique combination of nature sounds, chants, mantras and peaceful bells is generated on top of binaural tones every time you start Ananda.
Main Features

– 4 Binaural programs
– Creativity
– Deep Meditation
– Lucid Dreaming
– Intuition
– Short description and benefits of every binaural program
– High quality nature and peaceful sounds
– Choose the sounds you prefer
– Sounds are mixed together in a new way for every session
– Simple and minimalist design
– Information on brainwaves and binaural tones included in the app

Download now and let us know how Ananda Focus & Attention helps you in your daily activities.

*For more binaural beats program:
– Check the Ananda – Meditate, Focus & Relax – PREMIUM
– Or try the free version of Ananda – Meditate, Focus & Relax
Water It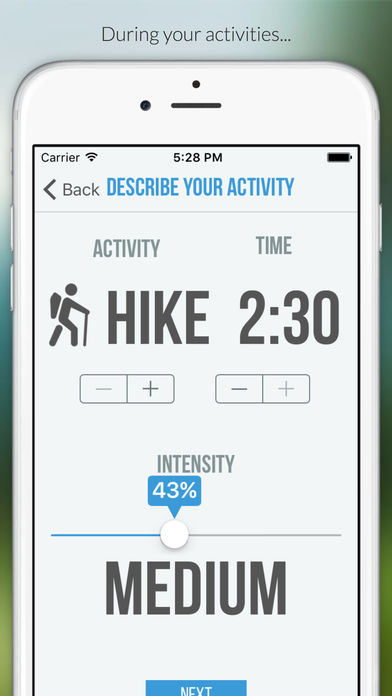 Normally $1.99.
ARE YOU DRINKING ENOGH WATER DURING ACTIVITIES?

It only takes a 10% loss of body water through dehydration to be life threatening, and studies show that with just 1-3% loss of body water, brain function is impaired.

With enough water, the body can:

Regulate your temperature;
Digest and process food;
Absorb nutrients and carry them to cells;
Pass waste;
Maintain the health and integrity of every cell;
Moisten mucous membranes, such as those of the lungs and mouth;
Reduce the risk of a urinary tract infection;
Lubricate and cushion joints;
Moisturise the skin for a healthy appearance;
Carry oxygen to cells; and
Protect the eyes, spinal cord, and amniotic sac in pregnancy.

What are the effects of not enough water?

When you drink an inadequate amount of water, the symptoms of acute dehydration can quickly kick in. These symptoms include:

Dry mouth;
Fatigue;
Thirst;
Decreased urine output;
Dry skin;
Headache;
Constipation;
Dizziness; and
Difficulty concentrating.

If you continue to avoid water, you risk severe dehydration, with symptoms including:

Extreme thirst;
Irritability;
Very dry mouth, skin, and mucous membranes;
Reduced urine that's often dark in colour;
Sunken eyes;
Low blood pressure;
Rapid heartbeat/breathing;
Fever;
Delirium; and
Unconsciousness.

So how much water should you be drinking?

The amount of water you need to drink varies depending on your body size, metabolism, diet, activities and the weather.

This app helps you to determine the required amount of water during the activities considering not only body size but also urine color, amount you sweat, activity type, activity intensity , activity duration, weather and temperature.

This app can save your data in Health App so you can log your water drinking records!
Disclaimer: Aqualog provides services for informational purposes only. These services do not contain or constitute, and should not be interpreted as, medical advice or opinion. Aqualog is not a medical professional, and Aqualog does not provide medical services or render medical advice.
Nanotech Notes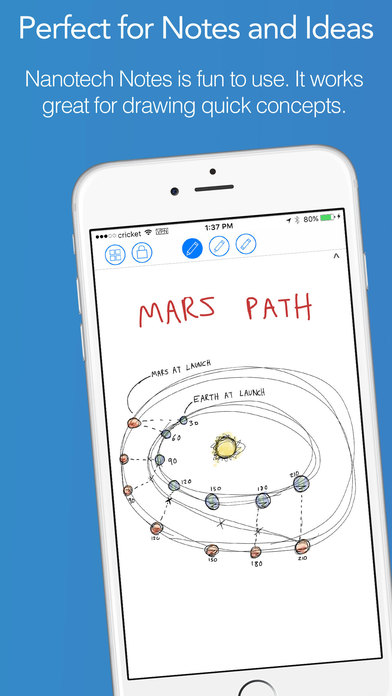 Normally $2.99.
Nanotech Notes is a simple but effective way to take notes and sketch out quick ideas and concepts. The app is super easy to use, but really powerful too! We've kept the app lightweight and fast, but don't let that fool you. Your notes are seamlessly synced to all your devices, and are available for offline viewing and editing. The drawing engine works in real time, which means that every stroke you make appears on all your connected devices instantly. Trust us, it's awesome :). So next time you have a stroke of genius or a concept that you need to sketch out, give Nanotech Notes a try!
AURA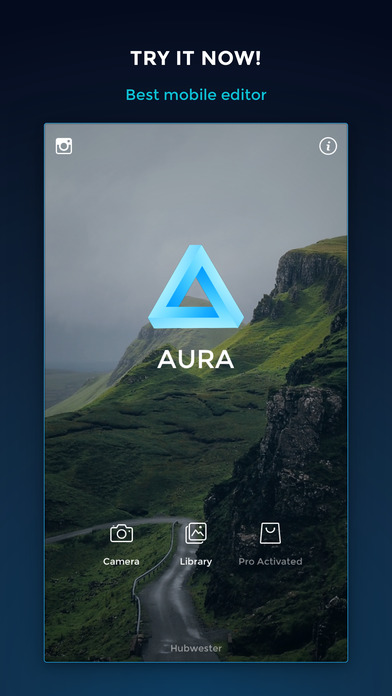 Normally $11.99.
Snap, Edit & Share your photos, easier than ever!
Our powerful and beautifully designed tools will help you add beautiful frames, filters, text and so much more to your photos, in the most creative & playful way ever!

• High-Quality Filters
Apply stunning filters to your photos, easier than ever! Choose between a beautiful collection of stunning filters to make your photos achieve the specific look and glow you want.
We will continually be adding more filter packs for your photos to enjoy!

• Stunning Effects
Choose from a perfectly categorized collection of stunning effects such as Spot, Bloom & Gloom to easily make your photos stand out!

• Beautiful Text
Simply add beautiful text to your photos with many artistic fonts to choose from. Express yourself, with the most perfectly designed text editing tool for your phone!

• Artistic Frames & Borders
Add beautiful frames and borders to your photos, easier than ever! Tons of designs to choose from, all for free!

• Simple Sharing
Share your favorite photos with your friends in just 1 tap! Our simple sharing features, allows you to post your pics to Instagram, Facebook, Twitter or whatever social network you use, faster than ever!

Tag your photos on Instagram with #AuraCam and follow @AuraCamera for a chance to be featured on our official Instagram