If you purchase an independently reviewed product or service through a link on our website, we may receive an affiliate commission. Learn more.
Happy iPhone launch day, Apple fans! You've waiting long enough and now your precious new iPhone is finally here. We told you how to survive iPhone 7 release day and maybe even find that iPhone 7 Plus you want without needing a preorder. We showed you photos, videos and even poetry from iPhone launch day. Now, it's time to show you a handful of paid iPhone and iPad apps on sale for free that'll help you fill up all that new storage space.
MUST SEE: 10 best iPhone 7 and iPhone 7 Plus cases we've found so far
These are paid iPhone and iPad apps that have been made available for free for a limited time by their developers. There is no way to tell how long they will be free. These sales could end an hour from now or a week from now — obviously, the only thing we can guarantee is that they were free at the time this post was written. If you click on a link and see a price listed next to an app instead of the word "get," it is no longer free. The sale has ended. If you download the app, you will be charged.
Ruler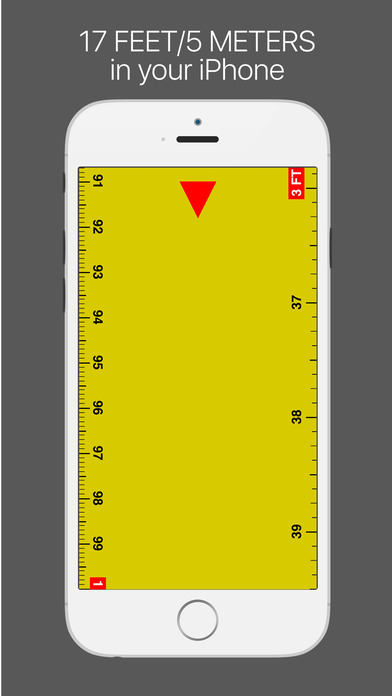 Normally $0.99.
This is simple virtual Ruler app 17 feet/5 meters long.

How to use Ruler to measure length:
Put your finger on screen and slide phone with the other hand.
Pull arrow down to reel off.

See video and little practice and you may get 1% accuracy.
Live 2 Photos
Normally $1.99.
[Live 2 Photos] is the World's first all in one tool which enables you to extract multiple still images from your Live Photo, Video, GIF and Burst Photo.

* Extract multiple still images from Live Photos
* Extract multiple still images from Videos
* Extract multiple still images from Animated GIF
* Extract multiple still images from Burst Photo
* Easily get the exact moments
* Extract unlimted number of photos
* Save and share the extracted photos easily
* You can even convert the extracted photos into photo collage and slideshow

If you're Live Photo fan, you'll love this app!
Pokedex for Pokemon Go
Normally $0.99.
Pokemon fans Assemble!

Introducing Pokeforums! Your one stop place to chat and interact with thousands of other Pokemon Go players!
Like and Unlike Each Other's post!
Call Friends to come visit you and catch pokemon together!

Presenting to you the most advanced Pokedex ever made, With over 700+ Pokemon and counting! The full guide you need to get ready for Pokemon Go!

Has full Pokemon profile which includes Details, Type , Attack etc.

Super fast search bar so that you never miss any chance to catch your favourite Pokemon!
Download Pokedex for Pokemon Go
Speedafari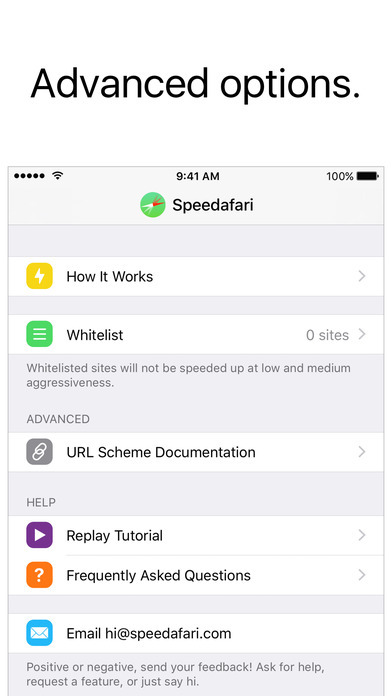 Normally $1.99.
On a slow connection? Speed up Safari with Speedafari!

"Kinda crazy, but it works." – Federico Viticci, Macstories.net

Speedafari blocks unnecessary parts of websites from loading. By removing part of the experience (ads, tracking scripts, external fonts, videos, etc.), you save time, battery, and data.

Speedafari is always just a swipe away, in the notification center. Just tap once, and — boom — Safari speeds up. No need to switch browser.

Easily switch between three different aggressiveness levels — low, medium, and high. The higher the aggressiveness, the more will be blocked, and the faster the page will load. Note that some website functions may not work at all with the medium and high levels.

Whitelist the sites you love effortlessly — without leaving Safari — to support them by letting them show you ads (which, naturally, makes them load slower).

Use the Speedafari URL scheme to turn on and off speedup, and change the aggressiveness, from inside other apps. For example, you can make Speedafari semi-automatically trigger upon leaving home, by using the Launch Center Pro app.

You're out in the woods? With Speedafari, don't worry about slow internet anymore!

"Speedafari is a blocker that strips away everything it can so you can still load pages even when your connection is crap." – Thorin Klosowski, Lifehacker.com

Oh, and don't worry about privacy! Speedafari has no access at all as to what web pages you visit.

Note that all features are included in the download price, and that in-app purchases are not required to unlock anything. The in-app purchases simply provide a means to voluntarily support the development of Speedafari.

What our users say:

– "You didn't know that you needed this nifty little app until you used it; then, you wondered how you could have gone this long without it! Flawless so far."
– "On its highest level of blocking it eliminates *all* graphics, which is terrific if you have limited bandwidth or just want to get to a site's text. […] Very useful, unique features make this a must-have for me. Recommended."
– "The ability to quickly turn it on and off and change the aggressiveness through the notification menu is a win win."
– "It works beautifully."
– "One of the best app purchases made"
– "Get it. Quickly."

Developed and designed by Arvid Lunnemark.
Snapshot Cam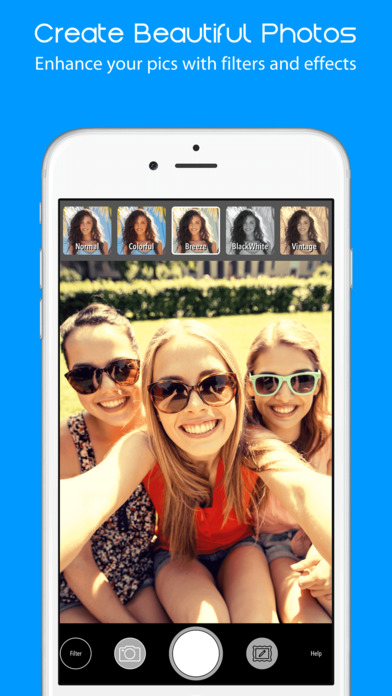 Normally $2.99.
Snapshot Cam is a fun and easy to use camera & photo editor app.

Create beautiful photos in seconds and share them with your friends.

Add amazing stickers, apply stunning filters, draw & paint, add your own text or choose quotes from the extended library and personalize them with gorgeous fonts.

Document your life or your travels with labeled photos. Make your friends laugh with funny edited pictures. Create your own birthday cards or invitations. The sky is the limit.

Features:

* Enhance photos with lots of different filters
* Decorate photos with hundreds of different stickers, arrows, hearts, flowers, banners etc.
* Make a message out of your picture, choose from thousands of quotes and citations or write your own text
* Personalize your writing with colors and hundreds of fonts
* Use a painting brush to directly draw onto your picture
* Instantly share your photos on Facebook, Twitter and other social networks

Snapshot Cam is an easy, quick and fun way to capture and embellish your photos and share them with friends.

Use filters, quotes and stickers to transform your pictures into works of art or to send funny messages to your friends and family.
Save2PDF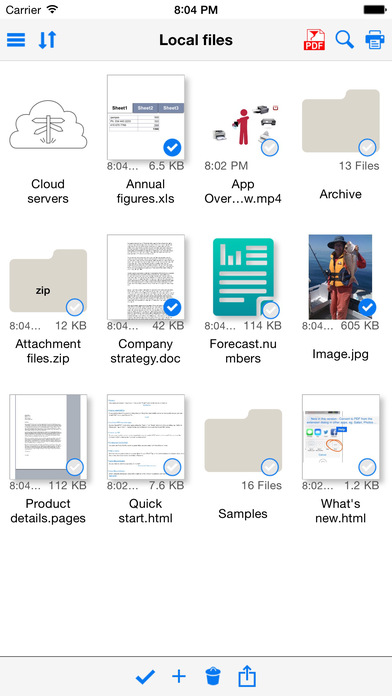 Normally $3.99.
Create professional, great looking PDFs simply and easily right on your iPhone without having to go near a computer! Save2PDF will convert most file formats into a PDF including Word, Excel, Powerpoint, Pages, Numbers, Keynote, Photos, Web Pages, Contacts and many more formats.

What the Press Say:
Macworld: "Save2PDF is a superb app that provides a fairly unique function"
iAppSin: "Save2PDF is a practical app dedicated to converting and merging PDF files"
iPad.net: "It is definitely a must-have app for professionals who use their iPad for business purposes"
TouchMyApps: "There's currently nothing like it at the App Store and iDevice users who've always wanted to create their own PDF files should definitely check it out."

Save2PDF also enables easy merging of several documents into a single PDF, even if the files are completely different formats (i.e. create a single PDF by combining a document with a spreadsheet, or a Pages document with a Word file). It is also just as easy to merge multiple PDFs into a single PDF file.

One of the other powerful features of Save2PDF is the ability to select a few pages from a file (i.e. a document or PDF) and a few from one or multiple other files – creating a new PDF containing only the pages required from those files.

The PDF creation, arrangement and preview screen is intuitive and easy to use. Rearranging document order, selecting page ranges and adding further documents is all contained within one single area; there is no complicated file structure or hierarchy to learn!

Save2PDF can easily be used in conjunction with other apps like Pages, Numbers or Keynote, simply use Open in…..Save2PDF to transfer any file from another app and convert it into a PDF – all done in only 2 steps! Providing the other app supports Open in… file sharing, transferring documents into Save2PDF is easy.

FULL PDF CONVERTER
• Convert common file formats into a PDF right on your iPhone or iPod Touch without using a computer
• View/Convert/Merge Microsoft Office files, iWork files, Photos, PDFs, Contacts, Web Pages, Email attachments as well as many more file formats
• Create a single PDF from multiple files even if they are a different format (i.e. merge a Word file with a Pages document etc)
• Email and print finished PDF directly from within Save2PDF

MERGE or APPEND PDF FILES
• Merge multiple PDF files together
• Add a page to an existing PDF file (i.e. a cover letter or fax cover)
• Quickly and easily add further appendices to an existing PDF document

CREATE PDFs FROM OTHER APPS
• Import files from other apps using the Open in… file sharing to transfer into Save2PDF and convert into a PDF
• Works with any app that has the Open in file Sharing built in (i.e. Mail attachments, like Pages, Numbers or Keynote & many more)
• Transfer documents and files from a computer into Save2PDF either via iTunes or by mounting the iPhone as a disk or using the free file transfer software, WePrint

FULL CLOUD SERVICES SUPPORT
• Fully integrated with iCloud, CloudMe, Dropbox, GoogleDocs, Box.net, WebDAV
• Convert documents & files in the cloud to PDF without downloading them first
• Move or Print documents on your iPhone/iPod Touch from your Cloud account

FULLY FUNCTIONAL PRINTING
• Print to ALL printers (Network/WiFi/USB/Bluetooth) via your Mac or PC or direct to most WiFi printers without additional software. Also print to Apple AirPrint printers
• Print from Pages, Numbers or Keynote extremely quickly & easily without the need for an AirPrint printer using Open in
• Print from other apps using Open in
• USB & Bluetooth printers can be used with free print server software (Windows & Mac)
• Print remotely via 3G/4G/EDGE

WEB PAGE PRINTING
• Convert web pages to PDF documents for sharing
• Browse and print web pages to ALL printers
• Store passwords and clear history/cache
• Multiple tabs for splitting up browsing

QUICK HELP – if you need it
Night Sky Pro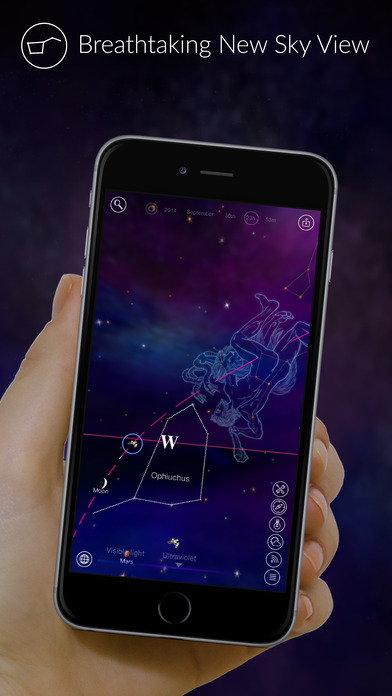 Normally $0.99.
Night Sky Pro™
Wonder No More™

Just point your device to the sky to identify stars, planets, constellations and satellites. From the creators of the original Night Sky™ app comes an all-new powerful encounter with the sky above!

"I'm very impressed with The Night Sky … it offers a delightful and polished user experience." – Avery Wang (creator of Shazam)

"…Pure fun to use and really hard to put down. … Exactly what educational apps should be all about" – iDownload Blog

***** Over 15000 5 star customer reviews worldwide! – App Store

With a breathtaking new Sky View, Deep Space Objects, Sky Time Machine, Light Spectrum Array, a 3D Solar System, World Traveller mode and many more features, all designed for iOS 9. Prepare to be blown away with our most powerful and feature packed version yet – Night Sky Pro™.

All New Feature Set:

• Enhanced for Apple watchOS 2: Fully native app, live push notifications for ideal stargazing times, check out the Stargazing Clock, see Night Sky Pro™ Latest News right from your wrist, and what's around you with Night Sky™ Community features!

• Breathtaking New Sky View: A completely redesigned new Sky View comes to Night Sky Pro™ with a vivid new colorful atmosphere, animations and more detailed stars, satellites, planets, and deep space objects than ever before, prepare to become visually immersed in the Night Sky Pro™.

• Sky Time Machine: Travel into the future or into the past to view the sky how it was years ago, or how it will be in years to come, with the magical new Sky Time Machine. Sky Time Machine is exclusive to Night Sky Pro™.

• Light Spectrum Array: View the sky through a vast array of light spectrums. Beautifully presented in the all-new Sky View. Radio Waves, Microwaves, Infrared, Gamma Rays, X-Rays, Visible Light, and Ultra-violet all magically revealed in the sky through the palm of your hand. Light Spectrum Array is exclusive to Night Sky Pro™.

• Complete 3D Solar System View: Explore the entire Solar System with our all-new glorious 3D generated solar system. We've even included the Moon and the Dwarf Planet Pluto. 3D Earth also includes a visual representation of all the satellites around our planet! The Complete 3D Solar System View is exclusive to Night Sky Pro™.

• Night Sky™ Community: Engage with fellow stargazers and astronomers in the exclusive Night Sky™ Community. Share ideal stargazing locations with others and explore locations others have shared. A 6 month subscription to Night Sky™ Community is included for FREE only with Night Sky Pro™.

• Deep Space Objects: Night Sky Pro™ includes a comprehensive database of Deep Space Objects with rich in-depth information. Journey further into space and learn more about things further away than ever before as all deep space objects have also been added to the beautiful new Sky View. Deep Space Objects are exclusive to Night Sky Pro™.

• World Traveller: Explore the sky from anywhere in the world with the new World Traveller mode. Fancy a trip to see what the sky looks like in another country? Then travel there instantly and view it from the palm of your hand. Combine World Traveller and Time Machine and you could even look at the somewhere else in the world in the past or future. Perfect when preparing for that upcoming stargazing trip!

• Stargazing Conditions: Explore the Stargazing Conditions in your area for the upcoming week. Beautiful new stargazing graphs mean at a glance you can see the perfect time to go stargazing!

• Stargazing Widgets & Notifications: See the Stargazing Conditions at a glance in iOS 9, with the Night Sky Pro™ widget. Never miss out on amazing things that are happening in the sky above ever again!

• Satellite Paths: A brand new feature, simply tap a satellite in Sky View and reveal the trajectory it will take across the sky! All satellites are included as standard in Night Sky Pro™.
reflow
Normally $1.99.
reflow is an Augmented Reality game and difficult to explain in words, so just check out our trailer at: http://xymatic.com/reflow

reflow is a new way to play with your iDevice and the world! Using the realtime camera image, the game abstracts your environment into a black and white level. Let virtual fluids flow on everything that meets your cameras eye. Use whatever you like – friends, objects, pets, strangers – to solve the given challenges in the most unique way. Play wherever you want – parties, bars, parks, schools, the office – do it alone or collaboratively with friends and colleges. Share your solution pics online via twitter, facebook, email and other services or compete for highscores with players worldwide using Game Center.

Just give it a shot: Level with your world! Now!

While playing reflow you have to change the way you think about playing a computer game. The goal is to guide the flow of virtual colored streams, emerging from sources. They have to flow into similar colored sinks, while possibly being altered on the way by color changers. The level is a black and white abstraction of the real world. You have to alter the camera angle and/or scenery to solve the level – there is no pre-canned solution.

selected Features:
– Share your solutions via twitter, facebook, email and other services.
– Compete with players from all over the world using Game Center.
– 40 challenges are waiting for your world, your skills and your aesthetic perception.
– Full control over image parameters using multi-touch.
– Particle based flow that interacts in realtime and adheres to realworld gravity.
– Colors and sounds.

For hints, tips and support check the app support page (http://xymatic.com/reflow-feedback).
Ark Journal
Normally $2.99.
Ark is an elegant and simple personal journal.

The app is designed as a clean and light-weight way to keep track of your thoughts and experiences. All your content is synced across your devices in real-time, and is available offline for continuous use.
AfterCam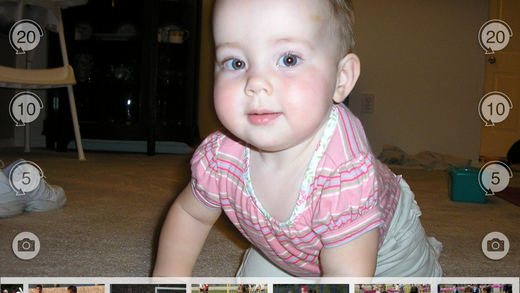 Normally $1.99.
AfterCam is a video camera that helps you keep only the memorable moments you're really after – AFTER they've happened. It continuously captures video, but won't save anything to your photo library until you tell it to.

With AfterCam, there's no need to record hours of video you know you'll never edit. So, instead of recording your kid's entire game, or seven hours of baby's ALMOST first steps, record only the highlights to begin with.

You simply aim it as if you were recording video; then, when something memorable happens that you want to keep, press one of the number buttons to save the previous 5, 10, or 20 seconds as a video clip.

You can also take still photos any time without affecting the video and the controls are duplicated on both sides for easy use with either hand!

App Features:
– Continuously captures video internally but only saves highlights you want to your photo library
– Takes still photos without affecting video capture
– Photo browser for playback and management
– Controls duplicated on both sides for right- or left-handed use
Sniper vs Zombies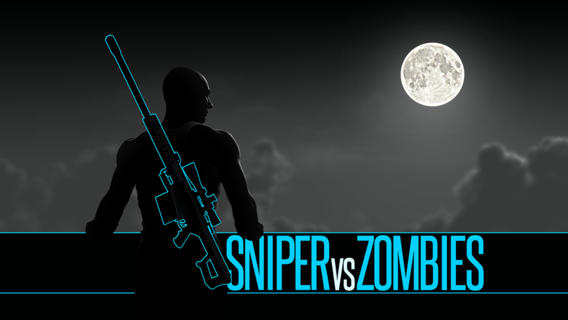 Normally $0.99.
Long awaited zombie sniper game has finally arrived!

The fatal lab accident occurred in a research laboratory where a scientist was working with genetically modified viruses – the experimentation on humans has been catastrophic. The "Zombie Virus" has now infected hundreds of people and has spread rapidly throughout the city's homeless population. You're our last hope! Shoot all the zombies quickly and make sure they don't overrun the city!

"Sniper vs Zombies" features:

• Realistic gameplay mechanics of sniper genre games, adapted for a mobile
platform.

• Moving enemies and different bullet velocities give players a real challenge, with extra rewards for clean headshots and zombie killing sprees.

• Your mission is to kill as many zombies as you can in each round and to prevent them from entering the safe zone.

• Reach higher levels to encounter new types of zombies, and improve on your previous high scores!
---
Our deals and product reviews are picked by BGR's expert editors and team.

Follow @BGRDeals on Twitter to keep up with the latest and greatest deals we find around the web. Prices subject to change without notice and any coupons mentioned above may be available in limited supply.