If you purchase an independently reviewed product or service through a link on our website, we may receive an affiliate commission. Learn more.
Today is a happy day for Apple fans, what with the company having just released its brand new iOS 10 software. Well, okay, so it's not a happy day for all Apple fans. If your iPhone or iPad is still working after being updated to iOS 10 though, definitely check out the nine paid iOS apps we've found for you today that are all on sale for free.
MUST READ: The 10 biggest changes coming to your iPhone today with iOS 10
These are paid iPhone and iPad apps that have been made available for free for a limited time by their developers. There is no way to tell how long they will be free. These sales could end an hour from now or a week from now — obviously, the only thing we can guarantee is that they were free at the time this post was written. If you click on a link and see a price listed next to an app instead of the word "get," it is no longer free. The sale has ended. If you download the app, you will be charged.
Tumbook
Normally $1.99.
Tumbook is the best way to browse Tumblr photos and videos on any iPhone, iPod Touch, and iPad device!

NOTE:This app requires an Tumblr account to use.

Features include:
• Gorgeous, easy to use interface for browsing photos and videos
• Quick access to your dashboard, likes & following & blogs
• Tag searches to find what you're looking for
• View photosets & animated gifs
• Quickly like, reblog & share
• Follow & unfollow blogs
• Easily look up blogs by name
– Much much more!

This application uses the Tumblr application programming interface but is not endorsed or certified by Tumblr, Inc. All of the Tumblr logos and trademarks displayed on this application are the property of Tumblr, Inc.

Happy Tumbling :)
WordHue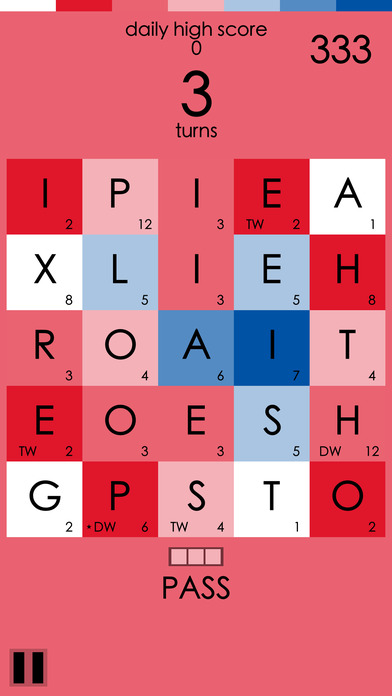 Normally $0.99.
A new word game experience! Inspired by classic word games, WordHue gives finding words a decidedly colorful twist. WordHue was written exclusively for iOS, contains Game Center support, and is universal for iOS and iPad. WordHue contains 2 different modes: Zen Mode, and Time Attack. For those looking for a more leisurely game, Zen Mode lets you find words at your own pace. For a more visceral experience, Time Attack mode will put your brain to the test. Each mode is available in Random mode, as well as a Daily, where everyone in the world is given the exact same puzzle.

-Exclusively for iOS. Supports iOS 7.1 and up on iPhone 4s and up, and is universal for iPad
-Game Center Support
-Every time you use a letter, its value increases
-Match tiles to the color meter to advance levels and get more time/turns
-Create your own Double and Triple word score tiles by making longer words
-Zen Mode: plan out your moves for the maximum score
-Time Attack Mode: quickly create words to beat the timer
-Daily Puzzles: each day, everyone playing gets the same 2 daily puzzles, so you can compare your scores to friends
-Unlockable color schemes, with no In App Purchases
-Multiple difficulty levels, including a new kids difficulty
Markdown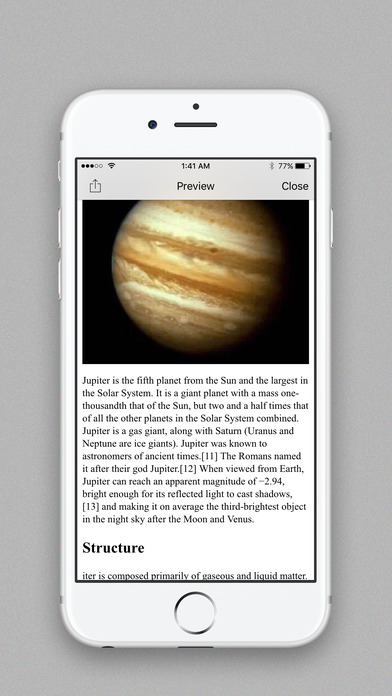 Normally $2.99.
No style but have format. Create beautiful formatted text document with just plain text. That is Markdown.

Markdown is a pure editor specifically for writers who use markdown language. It provide a handy support for write markdown.

1. simple editor your file and sync with Dropbox storage.
2. support an easy way to make markdown text file.
3. accessory keyboard to help you easily input markdown keywords.
4. you can easily send your markdown text by email.
5. It can also make your app as a blog editor.
Snapster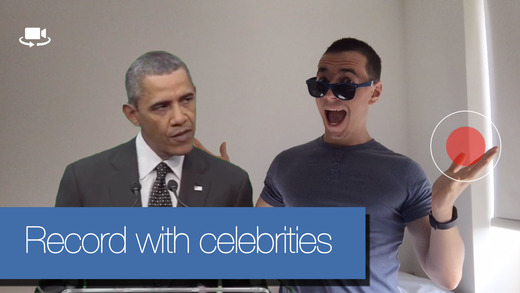 Normally $2.99.
Snapster is a simple and fun way to transform your every day videos into masterpieces!

In just a few seconds, you could be standing next to famous celebrities, re-enact well known movie scenes or be petting a dragon. The possibilities are endless!

*************************
HOW DOES SNAPSTER WORK
*************************

1. Select a green screen filter
2. Record your scene(s)
3. Save it or share it with your friends!
Super Phantom Cat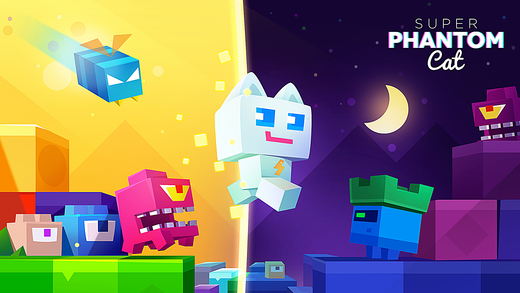 Normally $1.99.
Featured in 166 countries on the App Store!
4.5/5 – "It is a pretty perfect hybrid of the new and old." – TouchArcade
– – – – – – – – – – – –
Super Phantom Cat is a new retro platformer! Try to find your way through different worlds by uncovering hidden paths — and collect data to unlock new characters.
– – – – – – – – – – – –
"How to become a Super Phantom Cat?" Mr White pacing around his floor thinking " It must be so cool if I could become a Phantom cat, I could be a phantom supercat and save the world!"
White have these thoughts when he was still a little boy, after he've been saved by the Phantom cat.
One night, the Flash cat show up. This truly master told White that if he wanna become a Super Phantom Cat he need to collect enough data to be transformable.
"Step into the adventure to collect data, you will become the hero to save the world eventually!" He says.
However, along with the changing phantom world those creatures are undergoing inevitable changes as well.
"There are different creatures in different galaxy; No matter you are human being or vampire, you can transfer your species and races easily with the help of data! Today you are an adorable cat, other day you can be a Diva, or you can be a vampire! Nothing is impossible, as long as you got enough data!!!
Explore the whole galaxy and collect all the data there to answer the most complicated philosophy question: Who we are?
– – – – – – – – – – – – –
■ Beautiful
Clean, colorful art and whimsical character design
■ Retro Style
A modern twist on retro platformers with a quirky plot, hardcore platforming gameplay that's perfectly tuned for touchscreen
■ Easy to play
Designed to be easy for everyone to pick up, enjoy and complete with fully customizable controls
■ Only one IAP
Easy for everyone to unlock level, but the only in game product can help you unlock it as well
■ Extra Bonus
Bonus levels for even more challenge and depth, endearing unlockable characters ranging from a cute chicken to a menacing vampire
■ Sound
Awesome chip tune soundtrack
Kesselberg Legendary Racing
Normally $0.99.
Beat the legendary Bavarian race track! Controls and the course of the road were made as realistic as possible for a pure racing experience.

Finally not a casual, arcade-like racing game!
No Zombies, no stars, no careers, no bananas – Kesselberg.

"Tired of Star Roads and Colorful Power-Ups? J.A.R.G. Will Have You Covered." IndieGameMag

Features:
– Optimized 3D graphics for HD Retina displays
– Enhanced car dynamics for high speed driving, slow turns and drifts
– Sound simulation for engine, gear shifts, transmission, crashes and wind
– Two-finger controls allow braking and turning or a combination of both
– GameCenter leaderboard for best times
– GameCenter leaderboard for pros (best times without crashes)
– No ads
– No extra costs
– Pay once, play forever!

Kesselberg – a former FIA hill climb racetrack and now public road, still very popular among car drivers and motorcyclists.
High-resolution digital elevation data from airborne laser scanning was used for the construction of the road.

Controls:
– The car always accelerates
– Turn left: tap on the left side of the screen
– Turn right: tap on the right side of the screen
– Braking: tap on the lower part of the screen
– Turning and braking can be combined (for drifts)
(Please refer also to the last screenshot.)

Tweet feedback, ideas or an "Halloechen!" to: @flauchersfinest

No Zombies, no stars, no careers, no bananas – Just Another Racing Game
Download Kesselberg Legendary Racing
8bitWar: Origins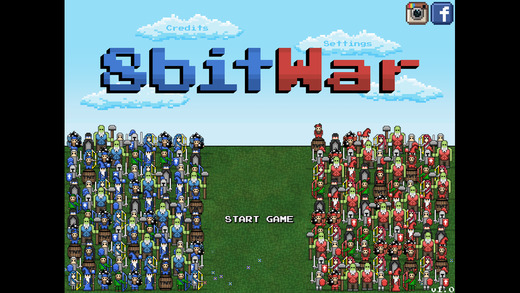 Normally $1.99.
8bitWar puts your strategical and tactical thinking to the test!
Hire units and place them in strategic formations to counter the enemy army.

A total of 60 levels.
Play against a friend on the same device or online!
Pause Video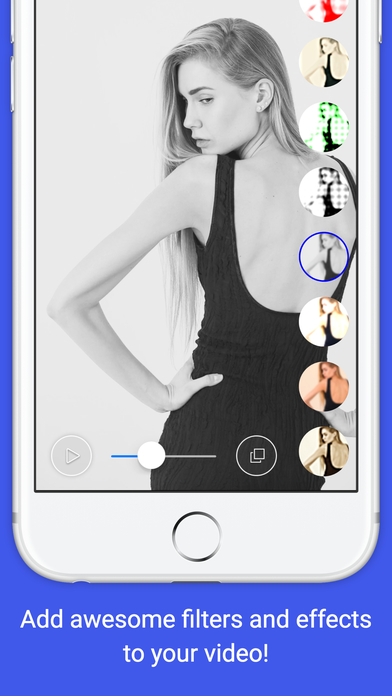 Normally $1.99.
The easiest way to pause video while recording. Add gorgeous filters and effects to your video. Save video to library or share it via Facebook, G+, Twitter, Dropbox, Evernote, Tumblr, Flickr, VK or even SMS.
Simple and convenient. Looking forward to your reviews!

Our users' feedback:
Bdkbdkanalsbs: "I love the app because my camera doesn't have a pause choice on it. The app works great and immediately saves the video to my video album and it really works great definitely worth the price"
Dis app tho!!!: "I love this app. I'm on vacation and it's perfect because I don't have a go pro or anything!!"
Trap.Queen.Ari: "I honestly love this app so much. It's super nice and easy to vlog! So thank you for the amazing app!"
Jaka227: "Simple. I like it"

◉ Features‌
▶ Works on iPad/iPhone
▶ Supports Remote Shutters. Ex. AB Shutter 3
▶ Supports portrait and landscape shooting modes
▶ Pause/Resume function
▶ Better video quality
▶ Sharing on social networks (Facebook, G+, Twitter, Tumblr, Flickr, VK)
▶ Sharing on cloud services (Evernote, Dropbox)
▶ Sharing via e-mail, WhatsApp or SMS!
Offline wifimap
Normally $5.99.
Map Wifi is the most convenient service for searching for the opened WiFi access points.

Stay connected even in the most remote cities in Europe, America, Asia, Middle East, Oceania, Australia, South America and Russia. Now you can find the closest free WiFi zone in any part of the world. Our app works offline for the travellers' convenience!

USA, Canada, Mexico, Brazil … America, Europe, Asia, Russia and CIS, Middle East, Oceania ― the WHOLE WORLD is in your pocket!

FEATURES:
– Access WiFi hotspots even without a pre-loaded map or an Internet connection
– FREE unlimited OFFLINE maps
– WiFi spots from around the world
– WiFi hotspots with tips and PASSWORDS
– Smart cafe, hotel, city and country SEARCH
– MAP navigation and routing
– Get the nearest WiFi hotspot
– Define your CURRENT LOCATION offline
– Share WiFi hotspots with your Facebook
– Add WiFi spots and passwords
– Update old passwords

Frequently visited cities (United States)
◎ Los Angeles: 2'800
◎ New York City: 2'600
◎ Orlando: 1'900
◎ San Francisco: 2'200
◎ Chicago: 1'900
◎ Houston: 2'700

…
◉ Brazil, São Paulo: 50'400
◉ China, Shanghai: 3'800
◉ France, Paris: 2000
◉ Germany, Berlin: 2'400
◉ Italy, Rome: 2'200
◉ Mexico, Mexico City: 10'200
◉ Russia, Moscow: 24'800
◉ Spain, Barcelona: 1'900
◉ Thailand, Bangkok: 6'200
◉ Turkey, İstanbul: 7'600
◉ United Arab Emirates, Dubai: 3'300
◉ United Kingdom, London: 3'850
– AND 150,000 OTHER CITIES
---
Our deals and product reviews are picked by BGR's expert editors and team.

Follow @BGRDeals on Twitter to keep up with the latest and greatest deals we find around the web. Prices subject to change without notice and any coupons mentioned above may be available in limited supply.